'The Liberator' uses new animation technology to share World War II story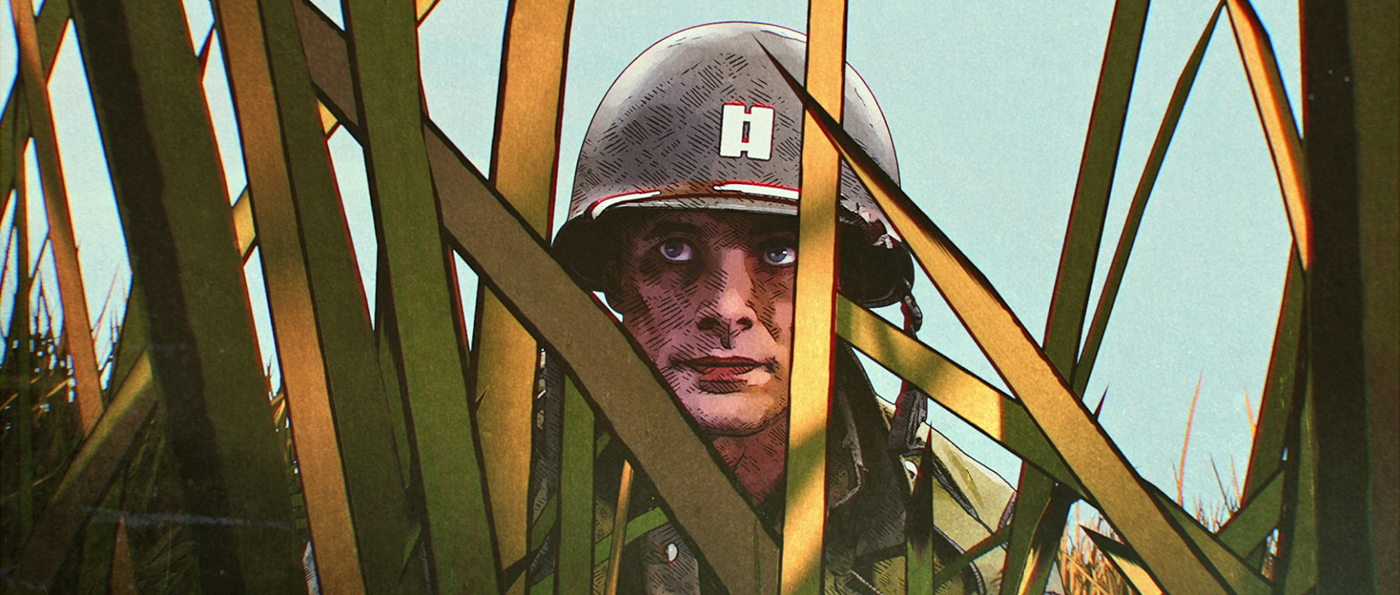 The creators of "The Liberator" are doing more than just telling a World War II story – they're liberating the boundaries of animation.
The four-episode Netflix miniseries was released on Nov. 11, chronicling the real-life journey of a group of Mexican Americans, Native Americans and Dust Bowl cowboys who are led by their commander, Felix Sparks (Bradley James). From start to finish, the miniseries attempts to explore the emotional effects of World War II on soldiers through a new form of hybrid animation technology called Trioscope which combines live-action acting performances and computer-generated sets. Producer of "The Liberator" and co-creator of Trioscope, L.C. Crowley, said the partially live-action animation style pairs a stylized aesthetic with a cost-effective and unconstrained production process.
"We're giving audiences … a new visual experience," Crowley said. "(Viewers) can get all the escapism they get from their favorite blockbuster, all the suspension of disbelief that you get from animation in general, but (also) all of the deep nuanced emotionality you get from live-action actor performances."
He said after nearly 10 years of pre-production, A+E Studios and Netflix decided to collaborate with Trioscope Studios because it was far too costly and creatively ambitious to film in live-action form. Trioscope's streamlined production worked perfectly for the series because it helped circumvent issues like procuring historically-accurate weaponry during the early stages of production, Crowley said.
In addition to its cost-effectiveness, Crowley said the animated live-action performances distinguish Trioscope from other animation techniques because it balances the graphic novel aesthetic and the emotional depth of real-life actors. He said while only about 80% of the series' action is computer generated, all of the acting performances are perfectly preserved to ensure photorealism in the actors' faces and movements.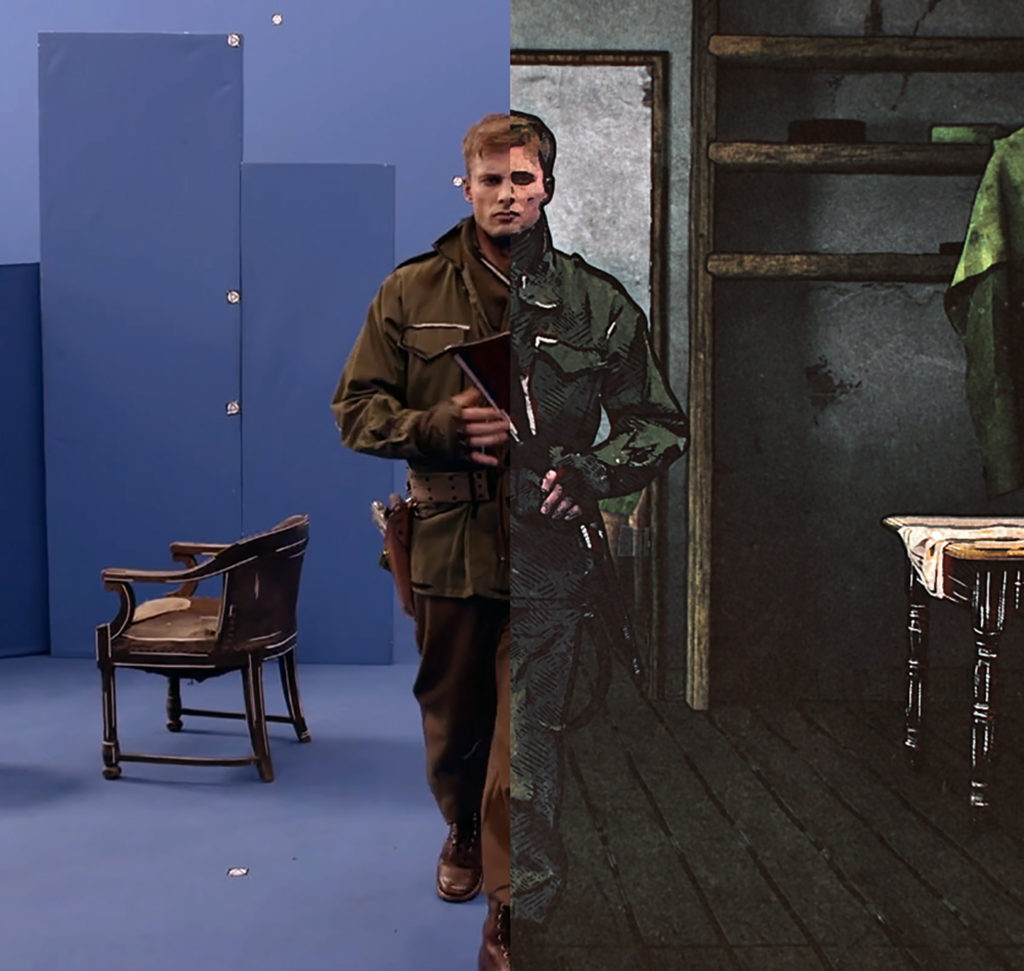 [Related: Crew, cast behind 'BoJack Horseman' discuss their individual impacts on the show]
To fill in the parts of filming that are not live-action, Crowley said the series' set design contained dozens of blue screens and visual markers to help guide visual effects artists in building immense graphic-novel style animation. But lead actor, Bradley James, said these post-production guides on set posed particular challenges to his acting performance because there were no tactile markers to assist in emotional expression.
"You probably walked onto (set) ten minutes ago after you've gotten out of makeup," James said. "(But) your character has probably been in a fox hole for four days and hasn't eaten very much … you have to have a (sensory) knowledge of what that is going to feel like so you can bring that to the set."
To foster such perceptual awareness, director and visual effects artist, Greg Jonkajtys said he showed the actors an animatic storyboard to visually describe each episode shot-by-shot. In addition to storyboards, Jonkajtys said he also used button-triggerable sound effects to emulate the auditory experience of explosions and constant gunfire during combat scenes. These sound effects helped immerse the actors into their strenuous roles as well as to synchronize and standardize their reaction times to sound.
[Related: Music supervisor for Emmy-nominated 'Euphoria' discusses show's stylistic use of sounds]
Although the actors have to perform their roles on set without physical markers, Jonkajtys said the hyper-stylized historical account is able to achieve both diminished realism and a high level of accessibility. Thus, he said the animated final product is emotionally easier to view than the original footage of concentration camps and combat fields that "The Liberator" depicts.
"The key here was to strike the balance between showing realistic atrocity (and) making it look more illustrative and not (photorealistic)," Jonkajtys said. "That's why we stylized it a little bit so it (expresses a story) … I think it's important that it reach more audiences than if it were a documentary with a super realistic depiction of (war's brutality)."
Crowley said "The Liberator" also distinguishes itself from other historical dramas by highlighting underrepresented and diverse accounts of World War II while expressing these stories with a purposeful creative vision. Although animating the graphic scenes of concentration camps and battlefields may cause some viewers to question the series' historical accuracy, Crowley said strenuous research and the unusual hybridity of Trioscope allows "The Liberator" to tap into a new emotional perspective for viewing.
"There have been (really great) animated takes on World War II stories," Crowley said. "But on this scale and in this way, it felt like a really interesting opportunity to introduce an entirely new audience across the globe – specifically younger people – to a World War II story that is extraordinary on its own, but given its visual context may make it (even) more relatable to those folks."