'Speaking Our Language' co-hosts spark conversations around race, culture and life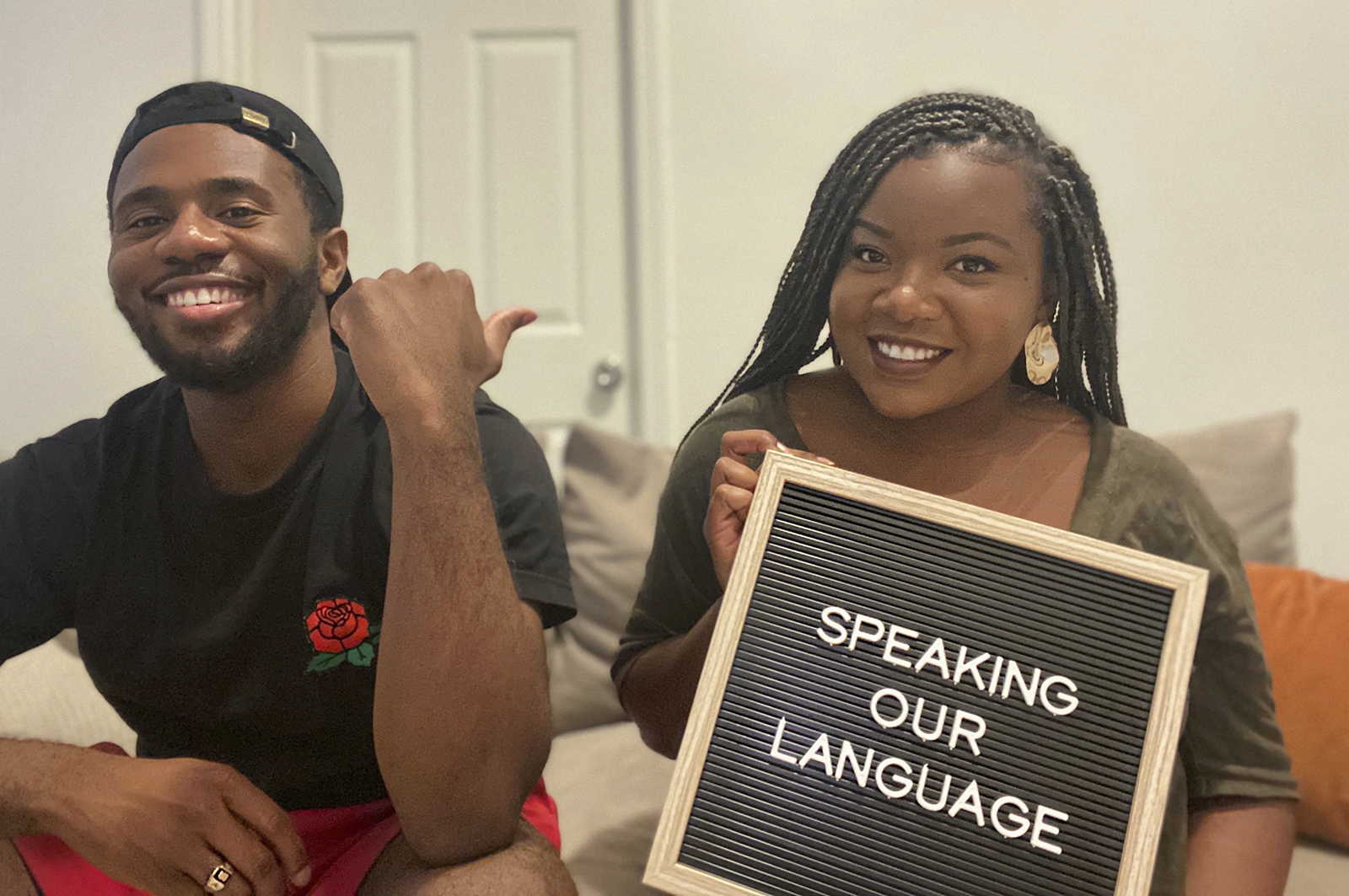 Co-hosts UCLA alumnus Elston Bell Jr. and USC alumna Ashley Harris launched the podcast "Speaking Our Language" to help listeners educate themselves on racial injustice. In the first season, the pair have covered themes including navigating one's Blackness, mental health and self-awareness – which have even garnered attention from Grammy-winning R&B artist H.E.R. (Courtesy of Ashley Harris & Elston Bell Jr.)
We're all speaking our language. Are you listening?
The "Speaking Our Language" podcast, which was launched this June by UCLA alumnus Elston Bell Jr. and USC alumna co-host Ashley Harris, quickly found success – even receiving recognition from Grammy-winning R&B artist H.E.R. Bell said he and Harris launched the podcast with the idea of creating a safe space for individuals to educate themselves on racial injustices and navigate life in their twenties. The co-hosts publish weekly episodes on Spotify and Apple Podcasts that explore topics like navigating one's Blackness, mental health and self-awareness.
"Social media can be beautiful for educating and creating community, but it can also be judgmental with how individuals try to educate one another," Bell said. "We're trying to create a very safe space for everyone to learn. If we don't know something, we'll just say we don't know and grow together."
[Related: Professor's podcast explores technological, social innovation in music industry]
By focusing on different topics, the pair hope to create an affirming environment for individuals to navigate their lives and feel validated in their experiences, Harris said. She said they also feature Black-owned businesses and Black up-and-coming artists on their podcast and social media each week to support the community.
The podcast has a focus on Black culture, lives and awareness, which fills an inordinately long void of Black voices, said fourth-year political science and African American studies student Alexis Wells. She said the podcast sheds a much-needed light on the treatment of Black bodies in society – validating experiences that are so often left out of the common narrative.
"Speaking Our Language" doesn't just reach college students either – Wells said its inclusive dialogue makes it a powerful platform for any youth that need to feel seen and heard.
"It's an opportunity for listeners to have an open dialogue about the experiences of Black bodies and not be written off as angry Black women or other stereotypes," Wells said. "A lot of the topics they talk about are very necessary things that Black people are thinking, but aren't necessarily discussing in their everyday lives."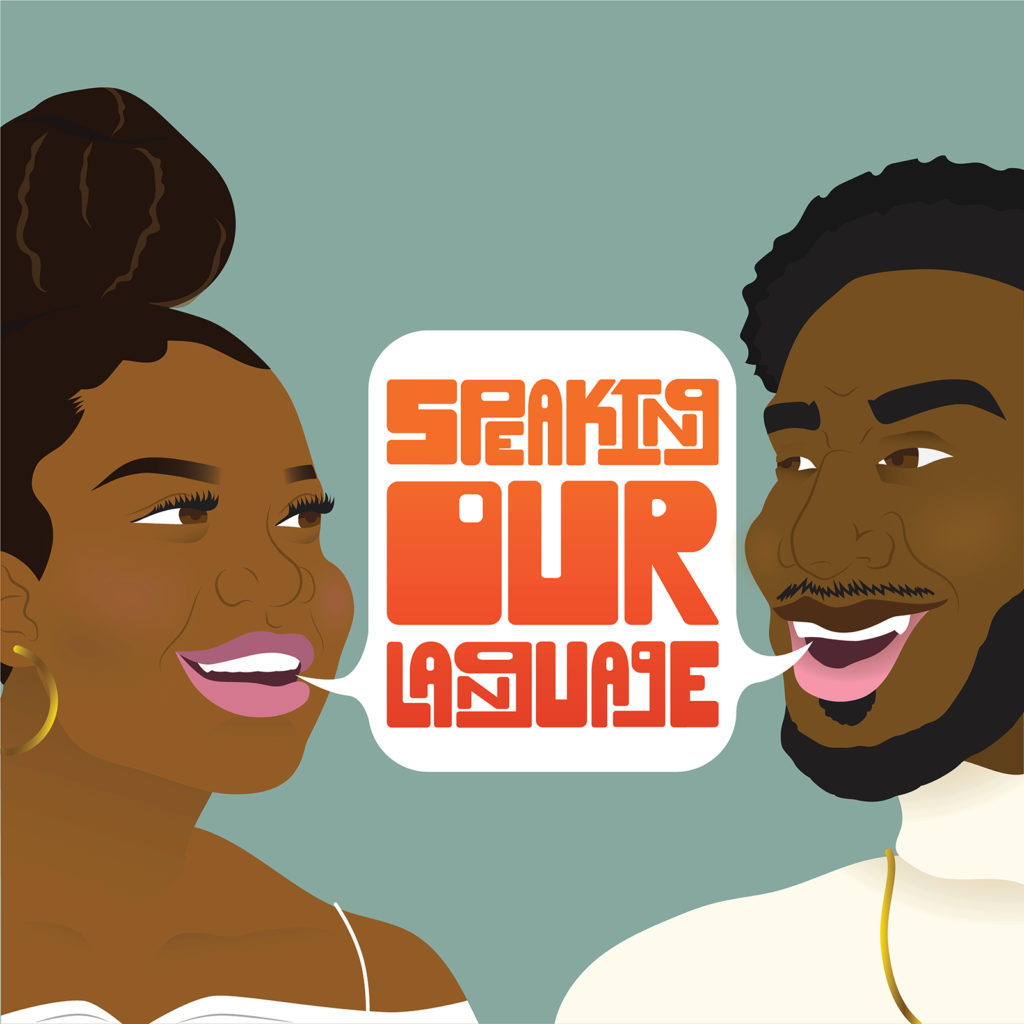 In the same vein, Bell said the pair decide on their episode topics based on their own personal conversations, keeping different potential subjects in mind before their weekly brainstorming sessions. Moreover, Bell said the podcast's title ties in perfectly with the co-hosts' goal to create a safe space for learning and highlighting multicultural communities. When initially conceptualizing the podcast, Harris hadn't considered a co-host until she met Bell and found that he could perfectly balance the podcast with his own experiences, Harris said.
"We initially thought about starting the miniseries with an episode on navigating the new normal, but decided to make it about navigating our Blackness with everything happening in the world and our own lives," Harris said.
[Related: Podcast 'Elderllama' breaks down the universe with casual conversation]
"Speaking Our Language" wrapped up its first season finale episode with singer H.E.R. as a guest speaker July 29. Looking toward future seasons, Harris said they hope to touch on topics including post-graduation depression and navigating the workplace.
As they currently produce the podcast themselves, the pair hope the podcast will expand and get picked up by Spotify or NPR so they can have more opportunities to travel and engage in conversations with individuals around the world – where everyone can speak their language.
"The sky's the limit," Harris said. "We just hope to make an impact by making it easier for individuals to have these difficult conversations and inspire them to create change."