Album review: Miley Cyrus reshapes herself with new rock 'n' roll sound in 'Plastic Hearts'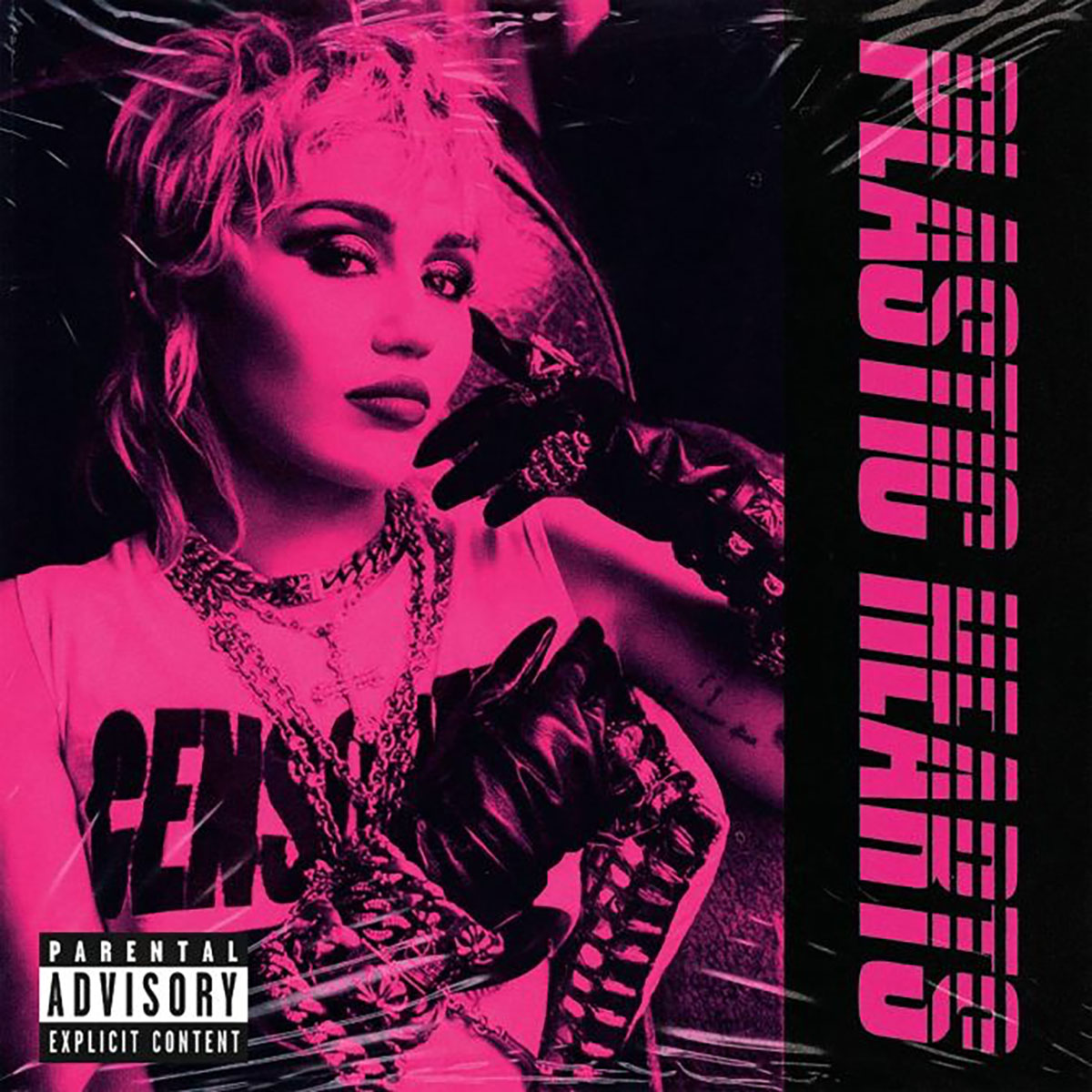 Cover of Cyrus' Latest Album, "Plastic Hearts" (Courtesy of RCA Records)
"Plastic Hearts"
Miley Cyrus
RCA Records
Released Nov. 27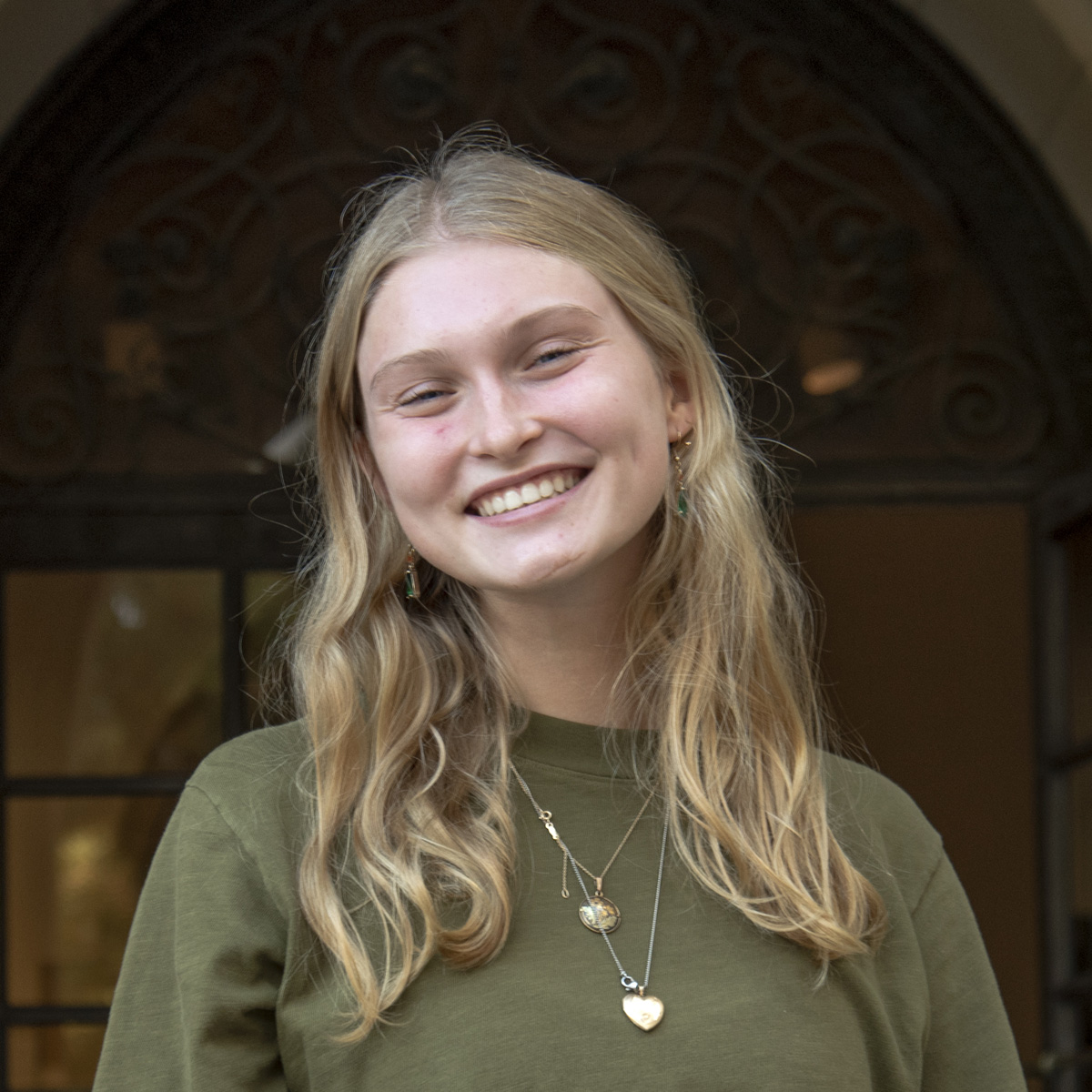 Miley Cyrus' plastic heart melted just a little with her induction into rock 'n' roll.
The singer's seventh studio album "Plastic Hearts" was released Friday on a wave of enthusiasm from persistent fan demand and singles teasing the record's debut. Threading together emotional yet vivacious ballads with unabashed self-acceptance, "Plastic Hearts" is an energetic expedition into Cyrus' mind and the heart of rock. The album is a rare moment of vulnerability, as Cyrus confronts her love life through intoxicating lyrics and an exhilaratingly bold sound.
"WTF Do I Know" opens the release with roaring intensity, which sets the stage for the lively and unapologetic tone of the album. The bouncy beat matches the biting breakup lyrics of anger and heartbreak as Cyrus channels her pain into a freeing, defiant venom. Moreover, Cyrus' belting, "What the fuck do I know? I'm alone/ 'Cause I couldn't be somebody's hero/ You want an apology? Not from me," is balanced by the snappy staccato delivery of the verses.
A harsh transition is a jolting welcome into "Plastic Hearts," but what follows is an impactful, dynamic title track. The initially disorienting, stripped percussion builds into a light beat that keeps the album fresh while vibrant drums enhance the self-critical nature that causes Cyrus to be "frightened by (her) own reflection." Less intense than the prior track, "Plastic Hearts" contains more mature commentary on Cyrus' desire and failure to fully experience love.
[Related: Album Review: 'Bangerz' by Miley Cyrus]
Cyrus continues to evaluate the shortcomings of her past relationships in "Angels Like You." The somber, introspective tone set by thumping bass and expansive guitar lays a foundation of pent-up frustration that is finally released in the third punchy delivery of the chorus. Ending with a stripped repetition for the outro, Cyrus casts even more melancholy upon the track with a twangy lament that "angels like you can't fly down here with me."
Yet no other song on the album can match up to the lyrical quality of "Never Be Me." The translucent song pierces the opaque, carefree facade that Cyrus has formed over the years seen in her more surface-level pop songs like "Prisoner." But the new track is a heart-wrenching evaluation of personal limitations and tragic flaws with a genuine, hopeful message of personal improvement, extending beyond romantic faults to Cyrus' artistic journey. And even with a disappointingly forgettable beat, the production does provide an opportunity for Cyrus' piercing voice to shine, which she readily claims.
Unfortunately, an incongruous beat also afflicts "Bad Karma," but while "Never Be Me" found strength in simple instrumentals, "Bad Karma" falls flat. With basic, heavy production, the lyrics – which do possess potential – are consequently dragged down. The vocal integration of Cyrus' grunts with the music feels even more misplaced, alienating the listener from the fusion of Joan Jett and Cyrus.
[Related: Album review: Imagery, personality on 'Women in Music Pt. III' mark evolution of HAIM's sound]
But with the exception of "Bad Karma," the album's true strength stems from the powerhouse lineup of rock 'n' roll icons featured throughout. "Edge of Midnight" is the iconic pop-rock collision of Stevie Nicks' "Edge of Seventeen" and Cyrus' own "Midnight Sky," seamlessly melding Nicks' and Cyrus' sultry vocals together to generate a fiery new creation that transcends a typical remix. Cyrus' rocker standing is further elevated in "Night Crawling," which is grounded by Billy Idol and contains the true thunder of rock 'n' roll. Yet Cyrus still puts her own spin on the track, because instead of opening with familiar rock elements, the song begins with a jaunty synth tempo that echoes "See You Again," a song from Cyrus' Hannah Montana days.
Cyrus concludes the album with a duo of covers – Blondie's "Heart Of Glass" and The Cranberries' "Zombie." While the artist fails to contribute anything to the latter song, she reclaims the former, making it her own as her huskier voice adds depth to the track that was lacking in the airier original. More energetic and intense than Blondie's, Cyrus' version complements the integrity of "Heart Of Glass," successfully blending a song so ingrained in the collective consciousness of new wave fans into her own album.
While "Plastic Hearts" could have easily gone awry with the addition of such dauntingly infamous classics, Cyrus took rock 'n' roll and shaped it with her past, emotionally and artistically. She successfully captures listeners old and new with her distinctly raw and unrestrained sound, making a name for herself in the new era of rock. However, this is only the beginning, as Cyrus has a long way to go before she cements herself as an icon in the genre.
But nonetheless, the multifaceted Cyrus has remade herself yet again, except this time, her transformation entwines authenticity with a rocking good time.
Durgin is currently the music | fine arts editor. She previously served as an Arts contributor from 2020-2021. She is a second-year English student from Meridian, Mississippi.
Durgin is currently the music | fine arts editor. She previously served as an Arts contributor from 2020-2021. She is a second-year English student from Meridian, Mississippi.