Student sees success sharing study tips on YouTube channel with 650K subscribers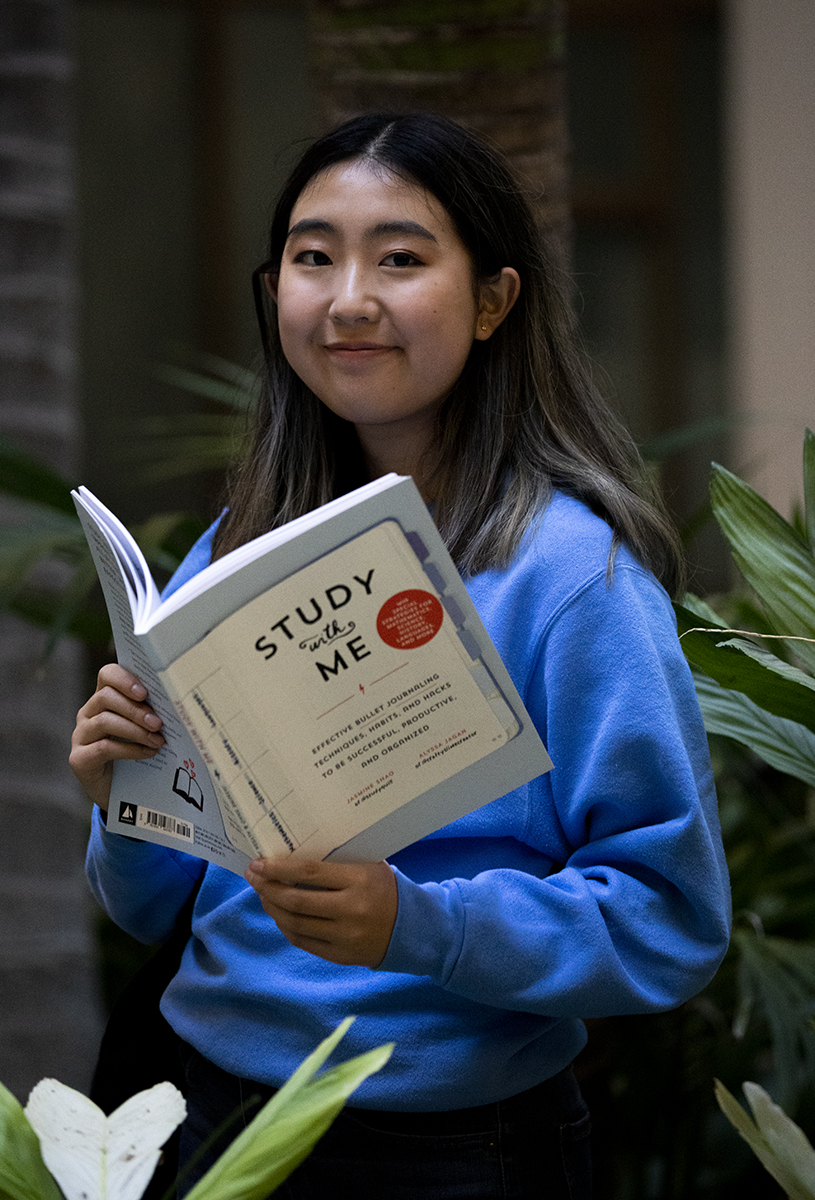 First-year pre-sociology student Jasmine Shao first posted on her YouTube channel, "studyquill," over four years ago. Since then she gained 650,000 subscribers, garnered over 43 million views on her videos and co-authored a book. (Justin Jung/Daily Bruin senior staff)
This post was updated Nov. 29 at 3:28 p.m.
While other Bruins have been transitioning into college classes from behind their screens, Jasmine Shao has been in front of the camera.
The first-year pre-sociology student first started sharing study tips, bullet journaling examples and other academic content on her YouTube channel, "studyquill," the summer before high school. Four years later, Shao has amassed 650,000 subscribers and over 43 million views on her videos. She said her channel is a way for her to explore her passion for academics while also providing advice to viewers through portraying studying as an enjoyable task.
"I've always been a pretty nerdy kid, really dedicated to my academics," Shao said. "To find a community of like-minded people who wanted to focus and kind of make studying a fun part of their life rather than just something to be tolerated – that, combined with nice handwriting and cute pens, just seemed like something that really piqued my interest."
Originally launching her online presence through a study blog on Tumblr, Shao said she later decided to take the plunge into video content because she wanted to share more in-depth details with her followers. Since creating her first video about stationery, Shao has posted a variety of content surrounding academia – including vlogs, school supply reviews, bullet journaling and school advice.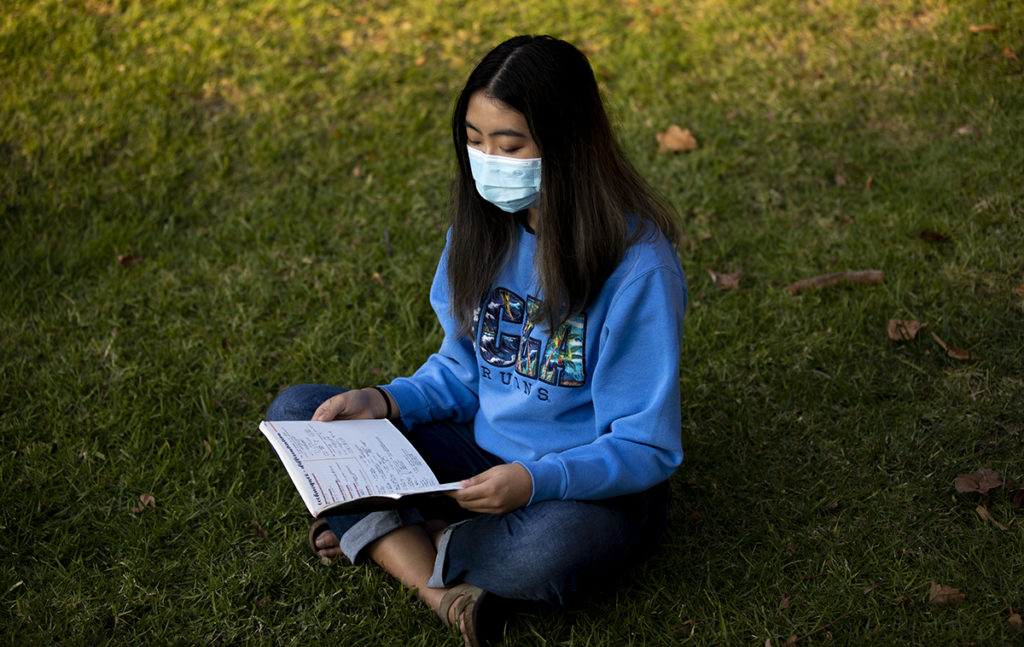 [Related: First-year student gains YouTube following after posting college-related content]
What started as a middle school passion project has now become a notable resource that viewers use for inspiration to improve their academic habits. Having witnessed her online platform grow all while going through high school herself, Shao said she has experienced a significant amount of development – both as a student and a creator. From learning filming and editing skills to growing more comfortable with her role as a creator, Shao said her channel has impacted the way she presents herself online.
"In the past year or so, my content has evolved to be a bit more personality based," Shao said. "Rather than just focusing on sharing information, I started to be more comfortable with myself and therefore more comfortable sharing my personality in life, rather than just being a robotic presenter."
In line with the changes in her life as she starts college, Shao's recent videos serve as documentation of her growing maturity – including her college decisions, her first week on campus at UCLA and a dorm tour. Regardless of the topic, her videos consistently receive hundreds of thousands of views, which Shao's manager, Julian Andrew, attributes to her ability to serve as a helpful influence on her viewers.
"(Shao) is so niche with the type of content that people really gravitate towards and find useful," Andrew said. "People really look to her in terms of how to best productively study for courses and classes as well as preparing for what's next in your academic future."
As her presence on YouTube grew, Shao said she began to receive opportunities to reach an audience beyond the scope of her channel. She published a book in October 2019 titled "Study with Me" with co-writer Alyssa Jagan. The book centers around bullet journaling and note-taking tips and features many pages of sample notes that Shao created for readers. Jagan reached out to Shao with the idea of writing the book together because of how inspiring she found Shao's videos to be – she said she had been able to find a community that resonated with her through Shao's channel.
"I didn't have people I could talk to about stationery and geek out over notebooks and stuff like that," Jagan said. "So I think finding (Shao's) channel really let me embrace that side of me … and I think that's what really drew me to her."
Over the roughly one-and-a-half year long process of completing the book, Shao said she learned to use visuals as an aid instead of the main focus of her work – an opportunity she would not normally have through studyquill. Having never thought of herself as a writer, Shao said writing outlines and drafts and coordinating with her editor allowed her to gain valuable new experience.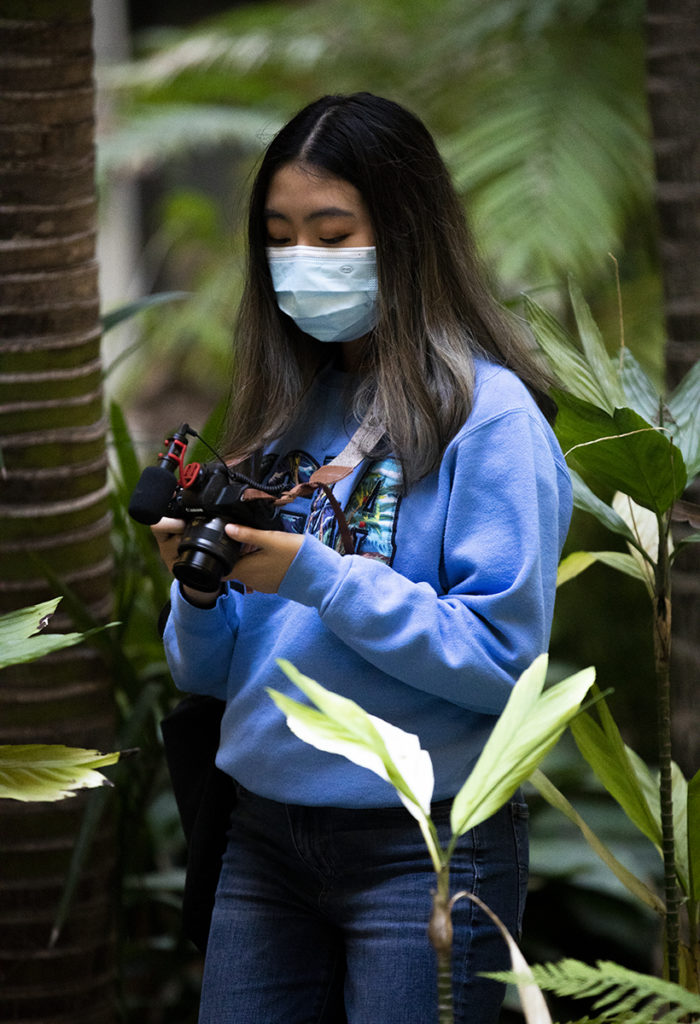 [Related: YouTuber vlogs college experience at UCLA, strives to make relatable content]
Over the past few months, Shao said transitioning to college while being an active content creator has not been easy, but she is learning to balance her workload, even if it means making temporary adjustments. Earlier in the quarter, Shao said she decided to take a break from YouTube in order to prioritize her mental health, but she has since been able to return to uploading.
As she moves through the rest of her freshman year, Shao said she plans to take college in stride as she considers how to document the next part of her journey on her channel.
"I'm playing it by ear as I go," she said. "My channel kind of reflects what's on my mind at the time. I plan to maintain the same study type of content, (but) maybe add in some early career type content (as well) as my life shifts."