Week six: Release of map collecting data on hate crimes, report about student homelessness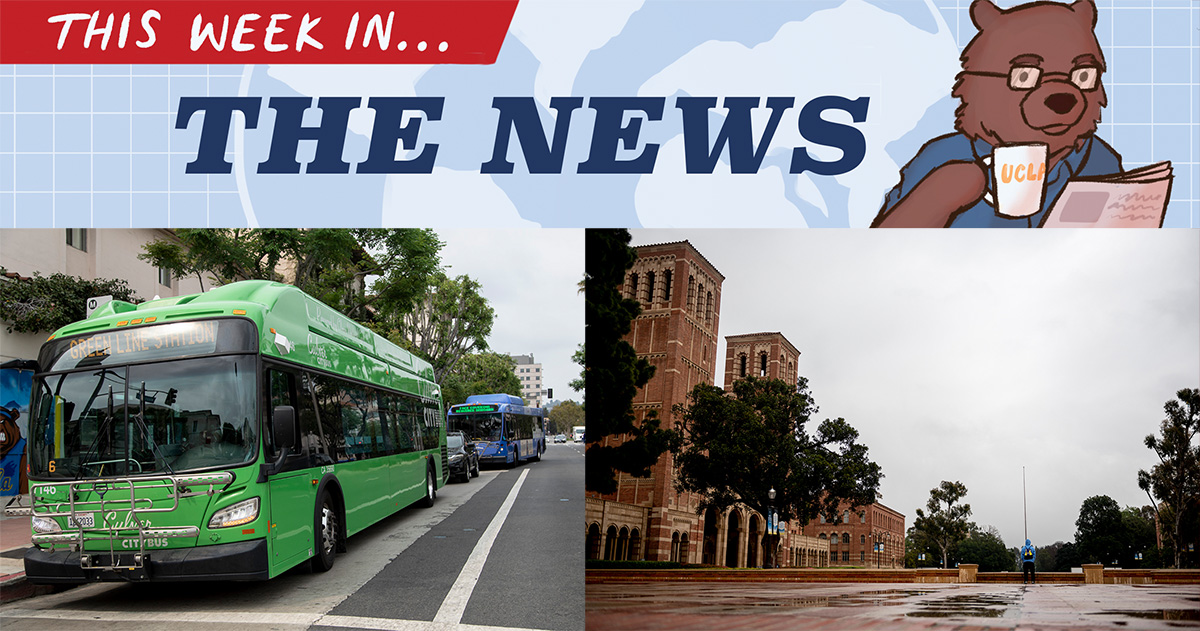 (Left to right: Justin Jung/Daily Bruin senior staff, Niveda Tennety/Daily Bruin senior staff)
This Week in the News serves as The Quad's space for reflection on current events at and around UCLA. Every week, Daily Bruin staffers will analyze some of the most significant stories to keep readers up to speed.

Bruins were given a day off this week for Veterans Day while wrapping up the first round of midterms. But despite the break from school, the news cycle still carries on.
From reports regarding student homelessness to free transportation passes, here are The Quad's picks for some of the most noteworthy events of the week.
In late October, the UCLA American Indian Studies Center released an interactive map of the United States that tracks the locations and frequency of hate crimes in each state.
The hate crime map classifies each incident in terms of race/ethnicity, gender/sexuality, religion or miscellaneous, and was constructed by AISC with assistance from the UCLA Institute of American Cultures and the division of social sciences.
Not only does the map incorporate data from multiple sources such as ProPublica and the Stop Asian American Pacific Islander Hate reporting center, but it also provides a space for those who have experienced hate crimes to self-report their experiences.
This self-reporting feature is especially important as communities with higher hate crime rates are often faced with the additional barrier of discomfort with law enforcement – because of this, these crimes often go underreported, said Shannon Speed, the director of AISC.
The map is the newest development of the center's ongoing effort to increase public awareness of hate crimes and reports FBI data that shows an increase in hate crimes after the 2016 election, said Albert Kochaphum, a UCLA geographic information systems coordinator.
An October report by the UCLA Center for the Transformation of Schools found that a significant percentage of California college students are experiencing homelessness.
The report involved more than 150 interviews and found that 5% of University of California students and 20% of California Community Colleges students are experiencing homelessness – an almost 50% increase over the past decade.
Latinx and Black students were found to be disproportionately impacted, representing 70% and 9% of students experiencing homelessness, respectively.
The report also outlined five ways in which school districts can support students experiencing homelessness during the COVID-19 pandemic. These include prioritizing flexibility in courses and coursework and encouraging greater collaboration between different educational and social service institutions.
Starting Sept. 7, UCLA Transportation began offering the Bruin Grad Pass for free and unlimited access to public transportation throughout Los Angeles for graduate students. As of Monday, almost 2,000 graduate students had signed up for the pass.
The pass was created in April after the passage of the "BruinGo" Universal Access Transit Pass Referendum, which received 76% approval from voters in the Graduate Students Association election. Starting fall quarter, the referendum increased graduate student fees by $25.04 per quarter.
Though the new quarterly fee could add an additional financial burden to students, Jean Paul Santos, the GSA president and an electrical engineering graduate student, said he hopes this will reduce costs for students overall as many graduate students live further from campus.
Some of the transit agencies included in this student-funded program are LA Metro bus and rail lines, the Santa Monica Big Blue Bus and the Culver CityBus. Depending on the agency and line, regular fares can range anywhere from $1.00 to $4.25 per line.