Professors 101: His studies are out of this world, but Erik Petigura finds ways to stay grounded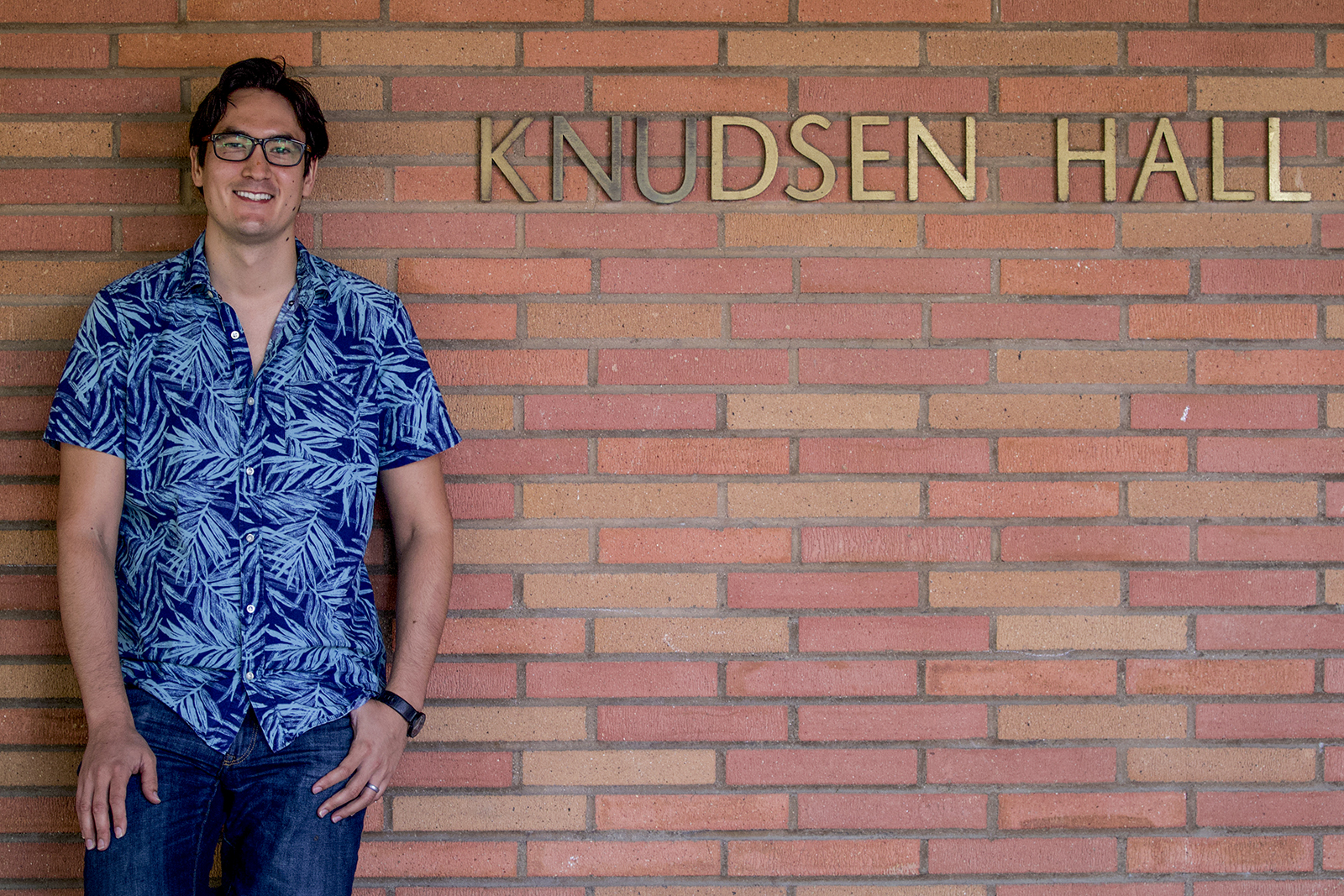 Erik Petigura, previously the professor of the popular general education course Astronomy 3: "Nature of Universe," is now teaching Cluster 70: "Evolution of the Cosmos and Life", and he said that much of the benefit in teaching non-STEM students a science class lies in the opportunity to increase their science literacy. (Keaton Larson/Daily Bruin)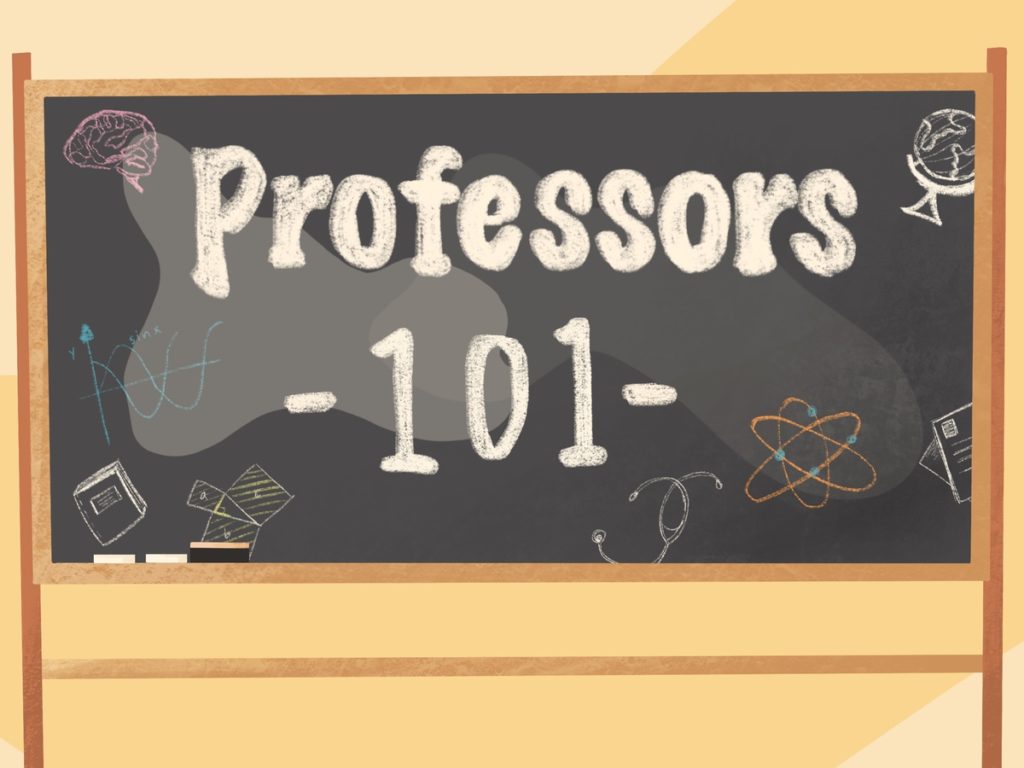 UCLA is home to some of the world's leading researchers and experts – better known to students as professors. It's time to tap into the knowledge and wisdom UCLA professors have to offer. Follow columnist Phoebe Chen's crash course on some of UCLA's esteemed professors.
Astronomy professor by day, rocker by night and dad 24/7, meet Erik Petigura.
Petigura said he has had his sights set on the stars since he was 5 years old, when his parents rented a show called "Cosmos: A Personal Voyage" hosted by Carl Sagan. Though he couldn't comprehend the show's content at the time, the images of galaxies and planets instilled an awe of science in him.
Now in his second year as a faculty member at UCLA, Petigura has previously taught the popular general education course Astronomy 3: "Nature of Universe" and is now teaching Cluster 70: "Evolution of the Cosmos and Life." Petigura said being an astronomy professor is a dream job for him, especially because job opportunities for professional astronomers are limited.
"It's a job where you get to do science as your profession," Petigura said. "That's kind of a rare thing to do. … You have this balance of doing your own research, mentoring graduate students, mentoring (undergraduates) and building and helping to develop the next generation of scientists."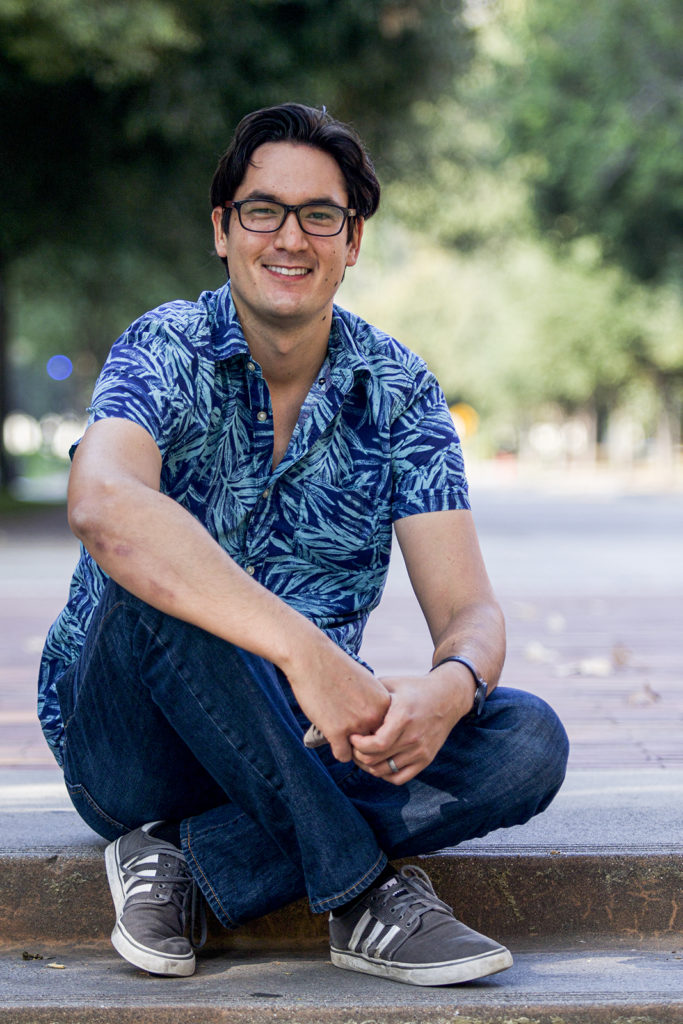 Professors often serve as mentors for students and Petigura likened teaching to being a part of a family tree as he gets to pass knowledge from past generations down to the next. He particularly finds meaning in teaching introductory level astronomy to students not specializing in the area, such as in Astronomy 3. Petigura said the value in teaching non-STEM students a science class is in increasing their science literacy, a much-needed skill in the information age. By making quantitative reasoning approachable, he said students learn how science is used to make inferences and discoveries.
"I think it's generally important to have a higher degree of scientific literacy (and) scientific comfort in the wider world," Petigura said. "Just in the same way that our society is stronger because most adults can read, our society would be even stronger if most adults had at least a basic grasp of the sciences."
Leading by example, Petigura said he often employs scientific thinking during his research, which focuses on discovering and characterizing planets around other stars. Since about 500 years ago when astronomers were learning about planets in our own solar system, astronomers like Petigura have progressed to studying planets in other solar systems and are beginning to learn how common planets like Earth are. Petigura said research like his could lead to answers to the existential questions of how life arose on Earth and if life can exist on other planets.
[Related: Professor gives new sound, vigor to French poems in his translations]
In addition to scientific concepts, Petigura wants his students to promote balance in their lives. In his first quarter teaching at UCLA last spring, Petigura had to transform his general education class to a remote learning format. When the racial justice protests surrounding George Floyd's death occurred, Alec Vinson, the teaching assistant for Astronomy 3, said Petigura had to make additional adjustments such as making the final exam optional so students could focus on more salient aspects of their lives and society.
"The circumstances of the quarter weren't normal so how (Petigura) responded to those circumstances was really important, and I think he responded compassionately and empathetically," Vinson said.
Beyond the university setting, Petigura said he has other passions and roles that provide his own life with balance, especially during these uncertain times. When he finds himself with some spare time, Petigura said he has turned to skateboarding as his quarantine hobby and looks forward to performing with his rock band again once venues open back up after the COVID-19 pandemic.
However, what consumes most of Petigura's life these days is his newborn baby. He said becoming a father has recently given him a new perspective on life, as he turns to favorite novels like "East of Eden" by John Steinbeck to guide him on the lessons and stories he wants to pass along to his son.
"Having a kid is a huge shock to the system, and it's made me completely change my priorities and change my perspective," Petigura said. "It's been exhilarating to connect thoughts and perspectives and desire that were always inside me but needed something like (having a child) to bring it out."
[Related: Professor's podcast explores technological, social innovation in music industry]
Looking back on his time in school as a 4.0 student, Petigura said he wishes he didn't spend so much time focusing on grades, as having good grades can change the way students approach opportunities – making them hesitant to try new things for fear of failure. Petigura also said spending excessive time studying leads to missed chances for life experiences like a fun outing with friends or joining an intramural sport team.
The astronomy professor said his tip for undergraduates would be to consider what grades are needed to achieve goals set during college and turn to other aspects of life when those goals are met. Solely worrying about academics would lead to an incomplete education, he said.
"I would have tried to aim toward more balance in my academic life because there are certain experiences and times in your life that you can't really go back and repeat," Petigura said. "Undergraduate is one of those things. If you're a four-year student those four years will go by really quickly. If you're a two-year student, twice as fast."