'Lumpia: With a Vengeance' gives loyal fans sequel almost two decades later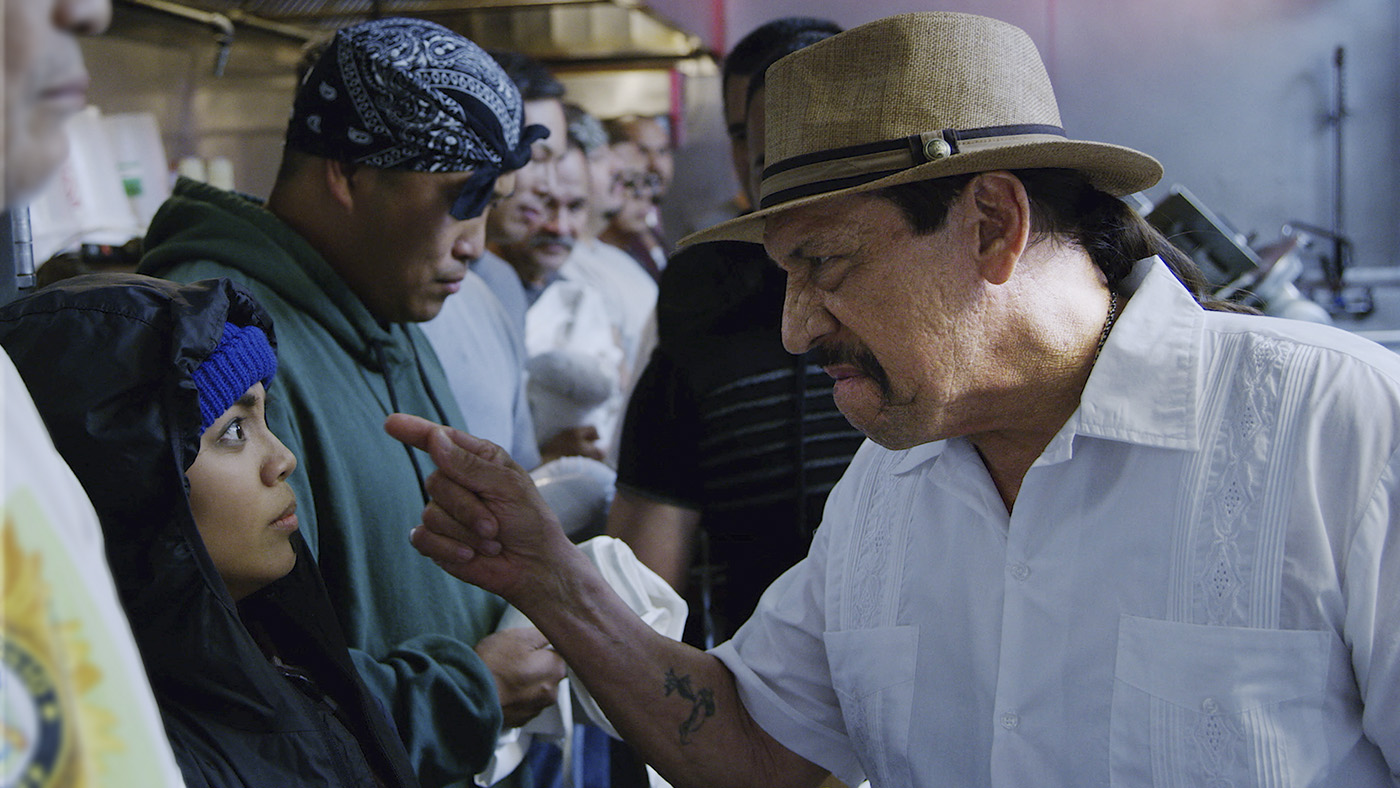 "Lumpia: With a Vengeance" returns with the same creative team including writer-director Patricio Ginelsa Jr., while boasting new staring talents, April Absynth and Danny Trejo. (Courtesy of Golden Brown & Deep Fried Movie)
"Lumpia" is making its silver screen homecoming after 17 years.
The amateur film first premiered in 2003 at the Hawai'i International Film Festival, garnering publicity from media outlets like Variety magazine. And after 17 years, its sequel welcomes back the egg roll-armed hero as he partners with a high school student to save their city of Fogtown from a crime syndicate. Writer and director Patricio Ginelsa Jr. said the extensive journey of launching the upgraded sequel, "Lumpia: With a Vengeance," felt like a full-circle moment as the film will be premiering at the same festival Nov. 7.
"That (2003) screening actually brought 'Lumpia' into a whole new light, because it gave us a lot of credibility," Ginelsa said. "It felt fitting that out of all the film festivals, we chose to have the (sequel) premiere at the Hawai'i International Film Festival because they are responsible for us to have gained that big cult following."
[Related: LA film festival showcases beginnings, growth of Asian American cinema with 'Lumpia']
The new film extends the story of "Lumpia" by incorporating the same characters and actors, such as Ginelsa's neighborhood friends. Alongside these familiar faces, established actor Danny Trejo will star in the film as Reyes, a business rival. It will also be taking the audience back to Ginelsa's hometown – Daly City, California – where the first film was shot. UCLA alumnus and producer A.J. Calomay said although their budget was bigger this time around, they maintained the original humor and homemade flavor.
"It's definitely a trip to see our friends, Patricio's friends that he grew up with, acting and interacting with professional actors," Calomay said. "We had the crew, the infrastructure and the connections to pull off a movie like this even though we're independent."
While loyal fans will be able to understand references and Easter eggs included in the sequel, Ginelsa said he hopes to gain new fans that might be willing to go back and watch the original film. To ensure that the sequel stood out for first-time viewers, Calomay said they crafted the storyline to be digestible for those unaware of the backstory. However, Calomay said he also wanted the film to reward those that have been through this journey with them, especially because fans have waited almost two decades.
[Related: Alum comedically critiques corporate activism in self-made vlog-style web series]
Filipina American actress April Labson, who plays a timid high school student named Rachel in the new film, said she was able to revisit her experience in the Filipino community while working with the team. Labson said her culture is centered closely around family and being welcomed into the "Lumpia" team felt like a reflection of her cultural values, which can be seen within the fanbase itself.
"To be a part of something that touched so many people's hearts from over 15 years ago, and to see that there's still so much love for it now … it's a different kind of love and pride," Labson said. "It's more than I could've ever imagined."
Although "Lumpia" lovers have been anticipating a sequel for a long time, Ginelsa said they are confident in delivering a film worth the wait. Most filmmakers who are able to procure funding and resources typically struggle with finding a dedicated audience, but he said the "Lumpia" team knew they had a following that was ready for them even when they've struggled with financial limitations.
"What drove us was that we wanted to make a movie worthy of all the 712 backers, all the supporters and angel donors that came out of the woodworks for us," Ginelsa said. "We wanted to make sure we made a movie worthy of their support."