Alum comedically critiques corporate activism in self-made vlog-style web series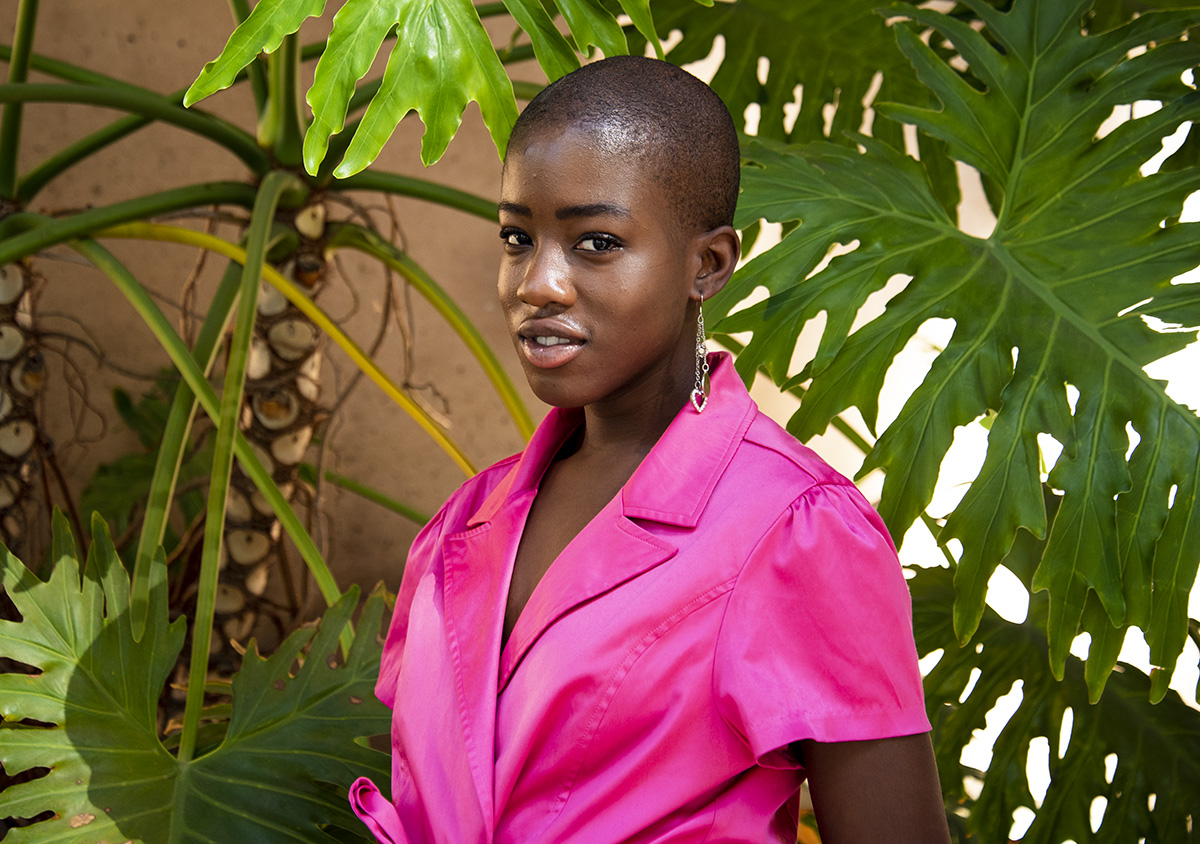 Gabrielle Gorman, a recent graduate, is the writer, director and titular star in her web series, "Bell Parks." Gorman said each episode is told in the form of Bell's personal 5-12 minute video diaries.(Anika Chakrabarti/Daily Bruin staff)
Jo March's writing spree in "Little Women" inspired Gabrielle Gorman to do the same throughout the winter season.
Months later, those pages of story ideas have coalesced into the comedy web series "Bell Parks," which will be released at the end of November on YouTube. A recent graduate from the UCLA School of Theater, Film and Television, Gorman not only writes and directs the series but also stars as the titular protagonist Bell – an ambitious albeit misanthropic film student who interns at a trendy Generation Z athleisure brand. But when Bell discovers that the company's activism is more performative than authentic, she must choose between career mobility and personal ethics.
"For me it was really empowering especially to have a female character who is very self-consumed," Gorman said. "She's a bit of a careerist and … often times (when) we see females … or any character that's not perfect, we have to find some sort of rationale, and I'm like 'No, we'll just have her be her.'"
Gorman said Bell's clash with corporate activism takes bits and pieces from her own experiences in the job market. Meanwhile, Bell's unfiltered personality incorporates qualities from fictional anti-heroes who straddle the line between good and bad, she said.
As Bell navigates the cognitive dissonance of her digital marketing job, she reluctantly finds herself falling for the athleisure brand CEO's son Paris (Zac Main), a coworker grandfathered into the system via nepotism. While Bell initially sees an archnemesis in the morally indifferent Paris, Gorman said the two match one another in terms of wit and stubbornness – a chemistry reflected in a scene in which they exchange insults entirely in Shakespearean lingo. Main said as their relationship develops, Bell's more humanistic perspective also challenges his character to evolve into a more nuanced outlook on social justice.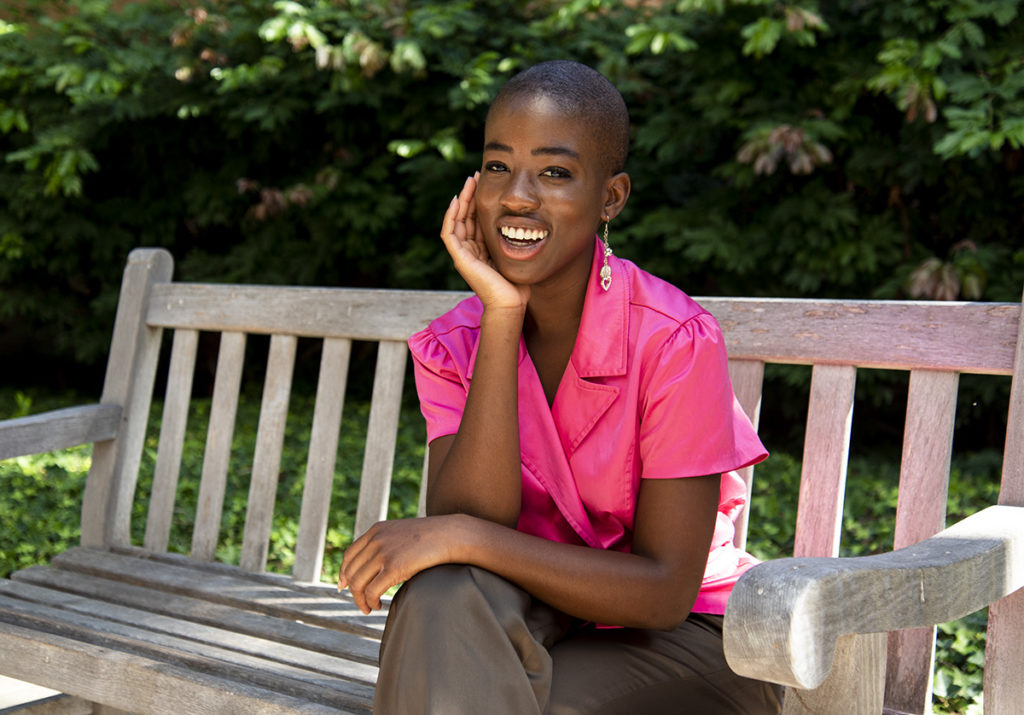 [Related: Students' documentary 'Queering Movements' looks at South Asian dancer's life]
"They kind of open each other's eyes and ping pong each other's ideals back and forth," Main said. "One day Paris will be super melancholy and dramatic, and then the next day he'll be upbeat and positive about something because of Bell. And then Bell will kind of revert into Paris' tendencies."
As for embracing its Gen Z flair, each episode is told in the form of Bell's personal 5-12 minute video diaries. Gorman said she was initially unsure about adopting the style for her series since vlog content is typically perceived as low-brow in the directing world. However, she said shows like the "The Lizzie Bennet Diaries" – a web series based on "Pride and Prejudice" – inspired her to creatively lean into vlog culture through layered dialogue, wardrobe and set design.
For instance, she said one sequence features Bell attempting her own parody of Vogue's 73 Questions series, but the character's self-involved mentality and lack of spatial awareness comically result in her being hit by a car. The chaotic scene was among her favorites to shoot, as her character adamantly refuses medical help before ending up in a neck bandage and arm slings. With the production crew doubling acting roles, she said it was one of the few times no one was operating the camera, allowing them to playfully rehearse and improvise as needed.
[Related: UCLA student, alum see their films featured on TV as part of Fine Cut Festival]
Though Gorman said she originally conceived Bell's story for a feature film, a web series also meant a more scaled-down production, providing a fortuitous turn of events when the pandemic hit. Nonetheless, rigorous safety precautions were taken as the crew quarantined themselves for two weeks prior to filming and all underwent rapid COVID-19 testing the day shooting began, she said.
"Everyone kind of had their own ideas of safety, and it was just a matter of constantly having that conversation in doing what felt right for everybody, not just like a couple people," Gorman said.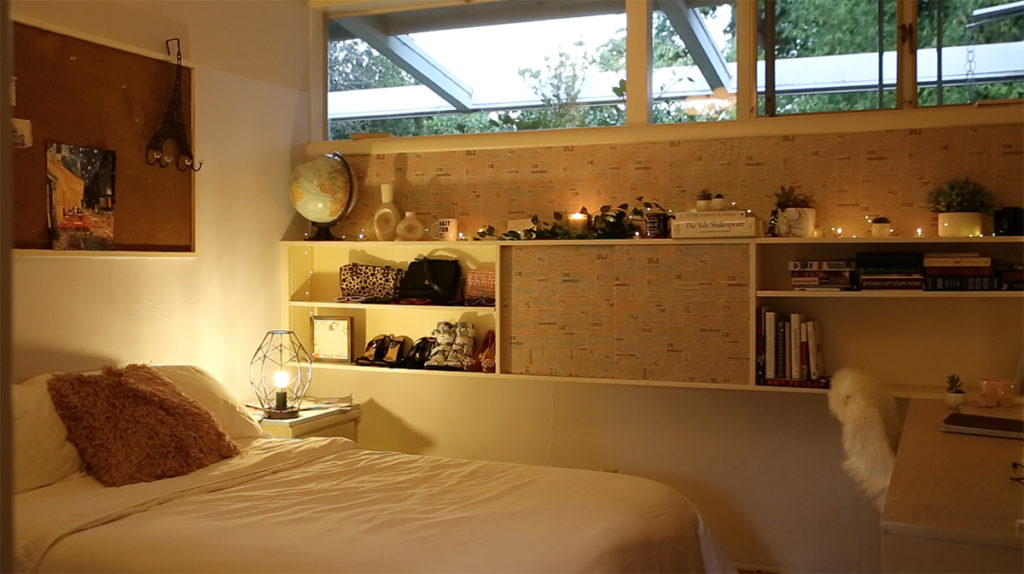 From there, she said the majority of the show was filmed in a rented Airbnb where the five-person crew stayed throughout production and ordered meals by delivery. Rooms in the house were also inventively repurposed into series locales. Fourth-year film student and the series' production designer Elise Reyes said her proudest contribution was transforming a child's bedroom into Bell's chic, Pinterest-worthy living space.
Adapting to the unexpected has likewise defined Gorman's post-graduation path. Gorman, who typically has clear career plans for herself, said being a filmmaker in the pandemic era has been fraught at times, as she's been forced to turn down physical production opportunities because of concerning safety standards. Instead, she tried fully immersing herself in each of her different roles for "Bell Parks," developing a newfound passion for the intimacy of the screenwriting process. Gorman said she's also found other filmmaking avenues such as directing a virtual 2020 voting public service announcement in which celebrities recited a poem by her twin sister Amanda Gorman, a National Youth Poet Laureate.
Starting meaningful conversations is central to her work, Gorman said, and the themes of capitalism versus activism in "Bell Parks" are no exception. In retrospect, she said she's most proud of the films she was afraid to publicly release, since they tap into deeply personal feelings. So rather than feeling obligated to convey a specific message, Gorman said her creative process is to simply speak her inner truth, trusting the messages will come along through multidimensional characters who viewers can resonate with in some way.
"As a filmmaker, I want everything I create to motivate self-love in the spectator," Gorman said. "And it may not be very overt but even in Bell's character, just her being as chaotic as she is, I hope it will inspire people to be all that they are."