Virtual costume contest held for transfer students to meet their peers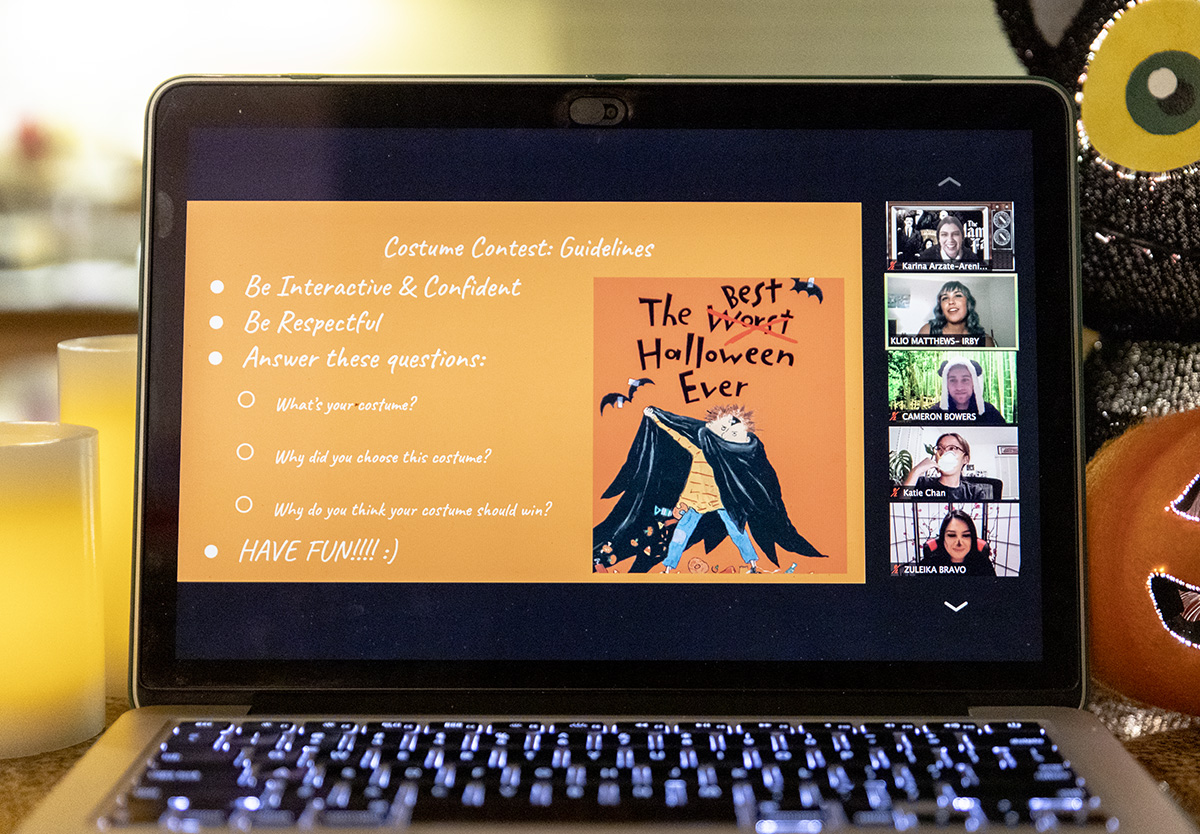 The UCLA Office of the Transfer Student Representative hosted a virtual costume contest this past Friday. Judging was based on Zoom polling and the top three participants took home a prize. (Ashley Kenney/Assistant Photo editor)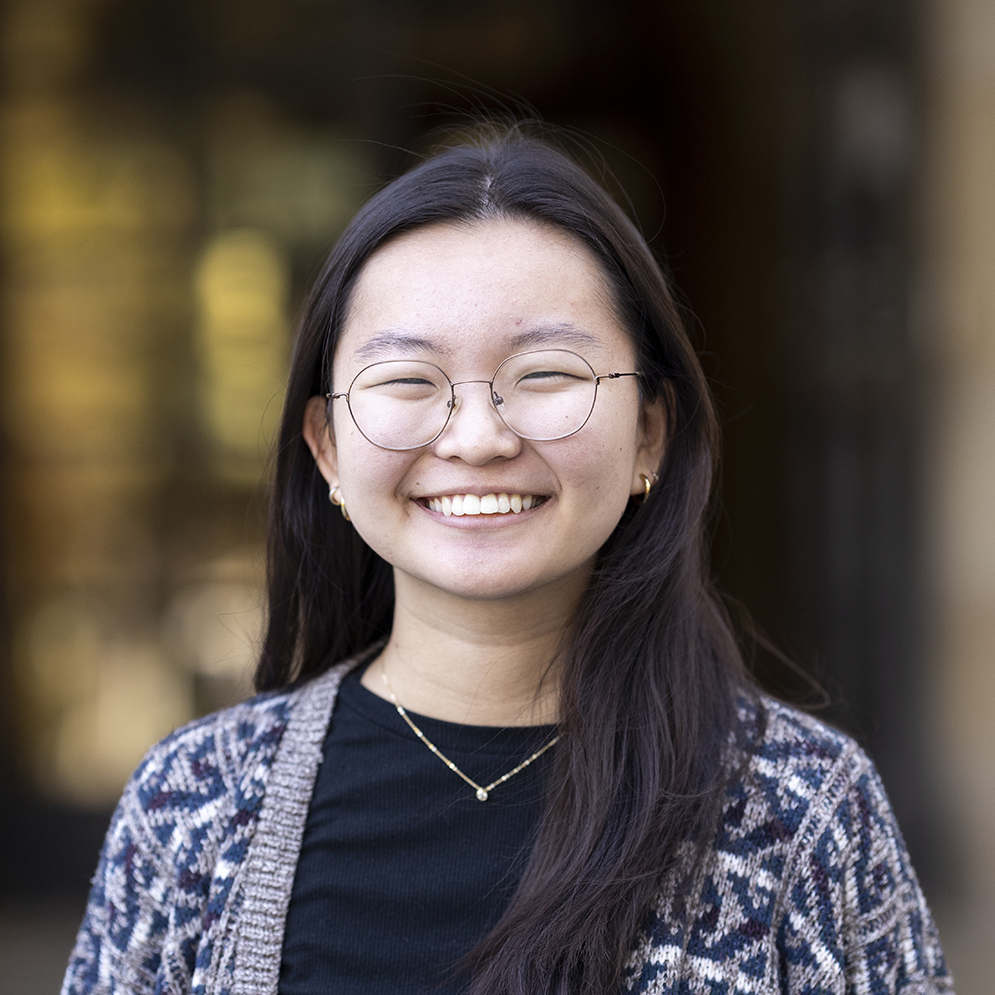 Zoom calls just got a whole lot spookier.
The UCLA Office of the Transfer Student Representative held a virtual Halloween costume party open to all students Friday. Students dressed up and presented their costumes to the audience in hopes of winning a prize for the top three costumes. Instead of having a panel of judges, the winners were decided through a Zoom poll in which participants casted votes for their favorite costumes of the night. Director of Events and fourth-year physiological science student, Klio Matthews-Irby, said she saw the holiday event as an opportunity to reach out to new students and help them meet other peers.
"If we were at school right now, everybody would be walking around showing their costumes, but we don't have that opportunity this year with COVID-19," Irby said. "I just wanted to create a space for students to still have that experience and allow transfers to also have an experience to integrate into the UCLA community."
The idea for the event emerged over the summer when Irby and her team brainstormed activities and events for fall quarter. Earlier this academic year, the office held other events such as a virtual speed dating social for transfer students, as well as a housing and financial aid Q&A Instagram takeover. However, she said the costume contest was the first social event they hosted solely for students to have fun and replicate the excitement that normally exists around Halloween.
[Related: Gallery: Stories of sheet ghosts around the globe – Daily Bruin]
To get the crowd in the spooky spirit, Michael Jackson's "Thriller" played in the background and participants turned on their cameras to show off their individual looks. Costumes included fairies, animals and fruits, with many participants even coordinating their Zoom backgrounds to match their ensembles. Once all the contestants had arrived, they were split into breakout rooms of five to seven people for icebreakers before the contest began in the main room.
Kicking off the costume contest, each person took turns explaining their costumes and adding something more, like dancing or reciting a quote from the character they dressed up as, to make their overall impression more memorable. For example, one attendee dressed up as Wednesday Addams from the popular Halloween movie "The Addams Family" and played the theme song from the movie in the background as they explained their costume. Another person dressed up as grapes – revealing her outfit made of purple balloons – and set her background to a vineyard to complement her costume.
While many students presented their costumes in light-hearted ways, some also explained the deeper meanings behind their chosen costumes. Noreen Jamil, a third-year political science student, said she chose to dress as Wonder Woman because a woman depicted as a strong, powerful superhero empowered her.
[Related: Alumna uses 'Comedy Crossing' shows to host a 'safer at home' stand-up experience]
Another participant, fourth-year sociology student Mariel Neri, dressed up as Tracy Turnblad from the musical, "Hairspray." She said she felt the message of the movie was relevant in today's political climate, especially with the growth of the Black Lives Matter movement. The character was an active supporter of civil rights for African Americans, so Neri set her Zoom background as a scene from a civil rights protest to further convey her own support for the current movement through her costume.
"A quote (Tracy) says in the movie is: 'People who are different, their time is coming.' I would argue that their time is now," Neri said.
Following the various playful and meaningful costume presentations, a poll with each contestant was released and the attendees voted for who they thought had the best presentations and explanations for their costume. After three rounds of voting, the top three were narrowed down to Wonder Woman in third place, Wednesday Addams in second and Tracy Turnblad in first.
In a night full of conversation, creativity and friendly competition, Irby said she hopes the event provided new students with a space to become integrated into the UCLA community. Although it is harder for students to meet new people in an online setting, she said her team worked to create a virtual event that still give a true Bruin welcome for all who attended.
"There are these untrue, negative associations of transfers," Irby said. "(Through the) many events we create to break down that stigma and just allow people to interact and actually get to know each other, we could solve some of those problems."
Yun is currently the theater | film | television editor for the Daily Bruin. She was previously an Arts reporter from 2019-2021. She is also a third-year communication and Asian American studies student at UCLA.
Yun is currently the theater | film | television editor for the Daily Bruin. She was previously an Arts reporter from 2019-2021. She is also a third-year communication and Asian American studies student at UCLA.