With Halloween around the corner, Daily Bruin photographers recreate the TikTok ghost photoshoot trend.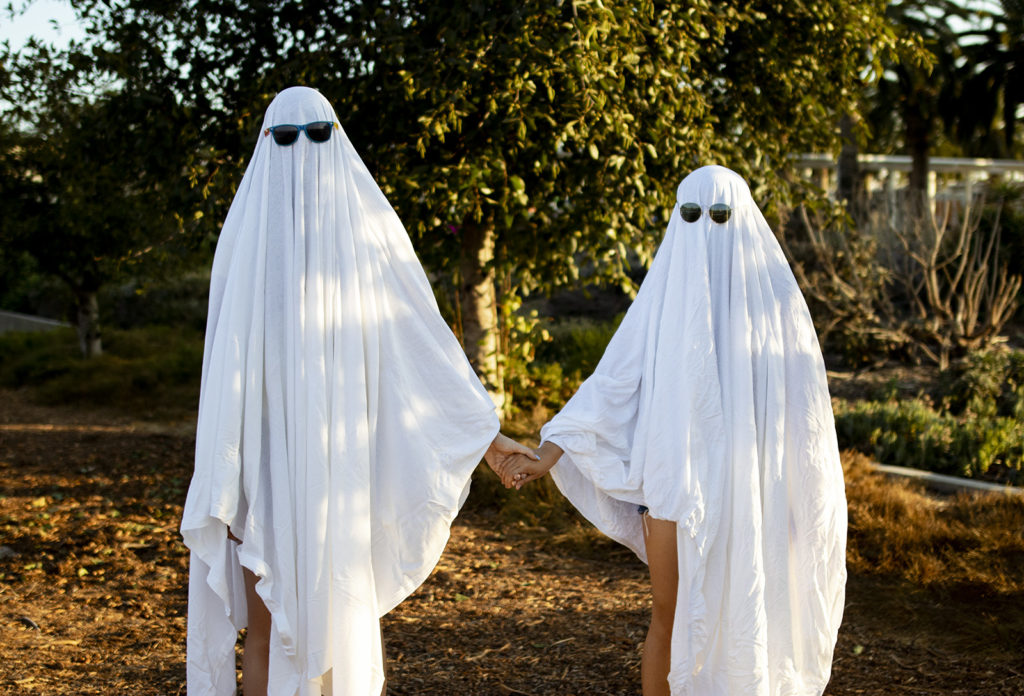 IRVINE — Friendship persists. Two ghoulish friends have their first in-person encounter since March. It was a warm reunion matched by the balmy 5 p.m. sun.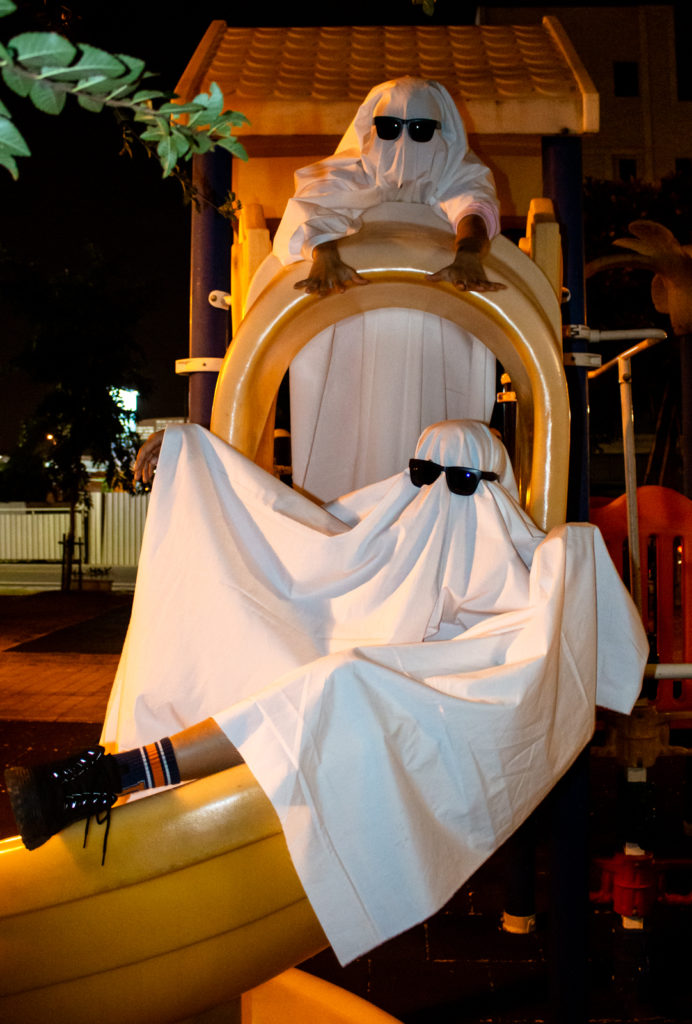 CHANGHUA, Taiwan — One ghost slides down the play structure as another ghost cheers for him. The neighborhood park turns into their own little playground at night.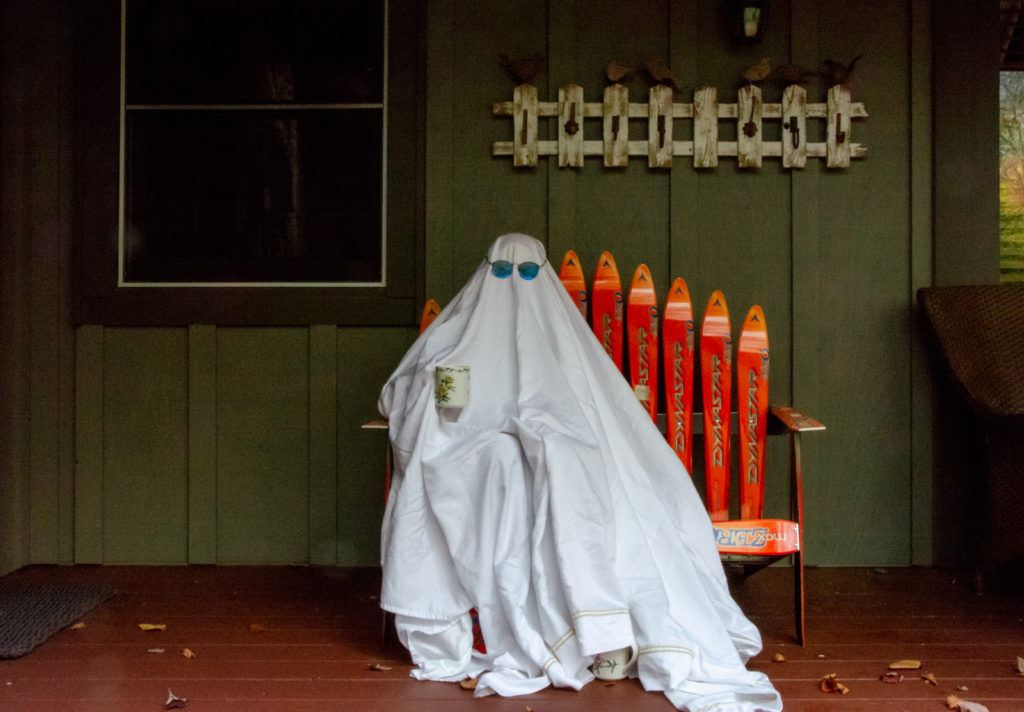 SAPPHIRE, N.C. — A weekend in the mountains got spookier when this ghost got locked out of her cabin. Fortunately, her cup of coffee will keep her awake as she waits for a spare key.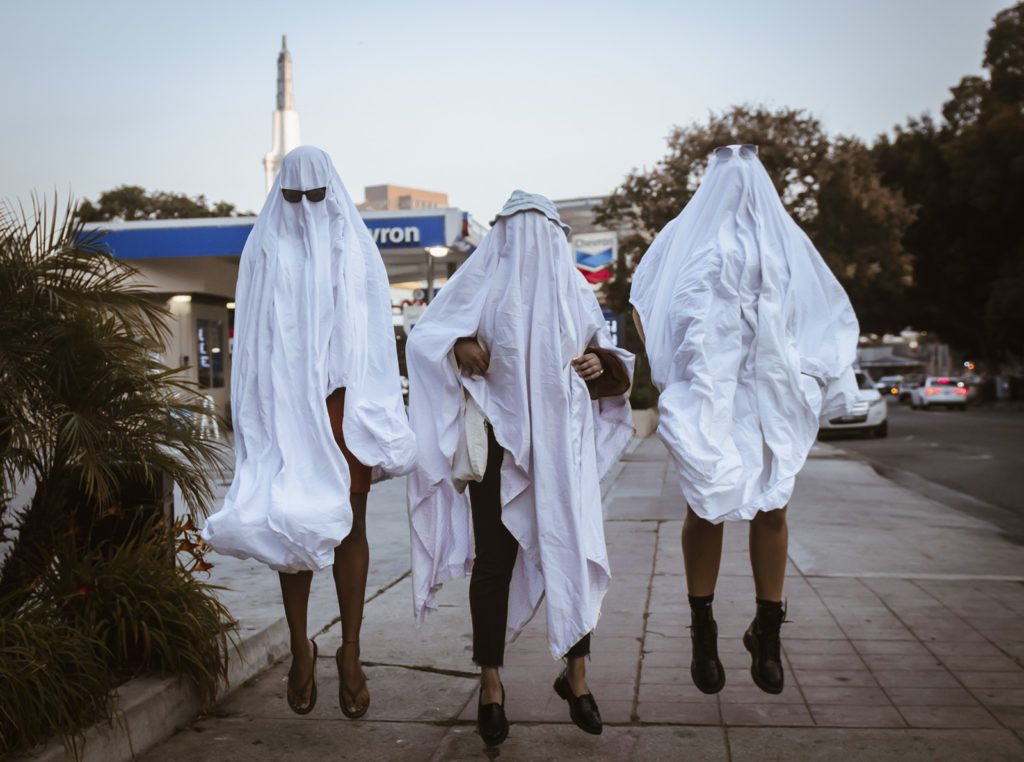 WESTWOOD — When the In-N-Out Burger drive-thru line snakes through the shopping center and blocks the sidewalks of Westwood, floating can be the most effective form of transportation for the spirited.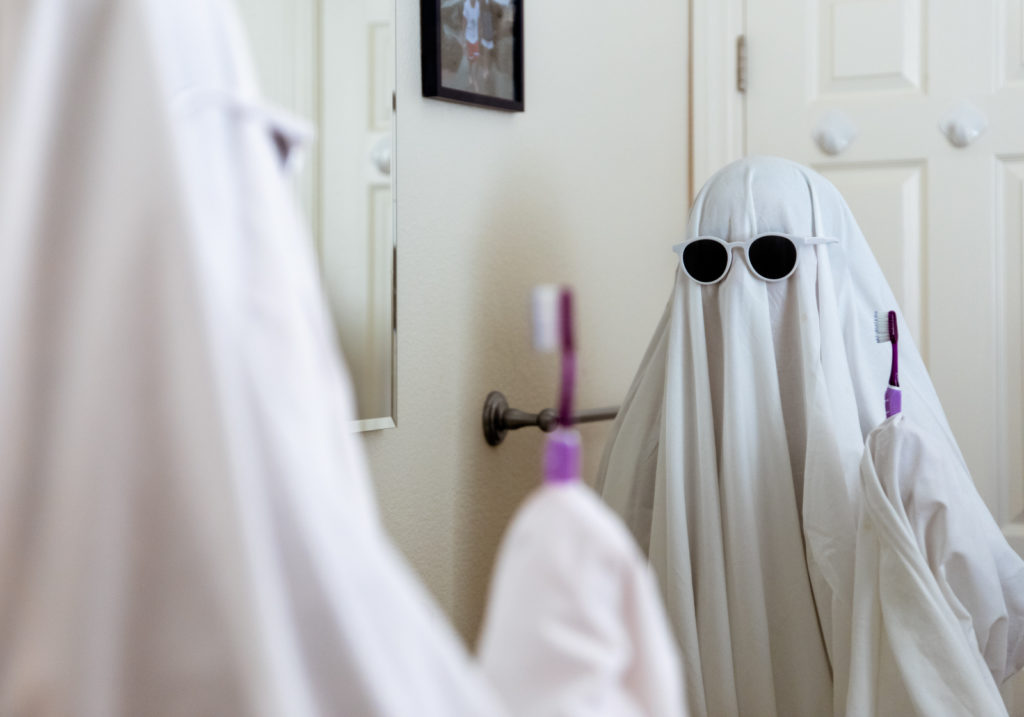 NOVATO, Calif. — After dentist appointments were deemed of high risk for COVID-19 transmission, this ghost takes extra care of her teeth at home by brushing after eating and flossing once a day.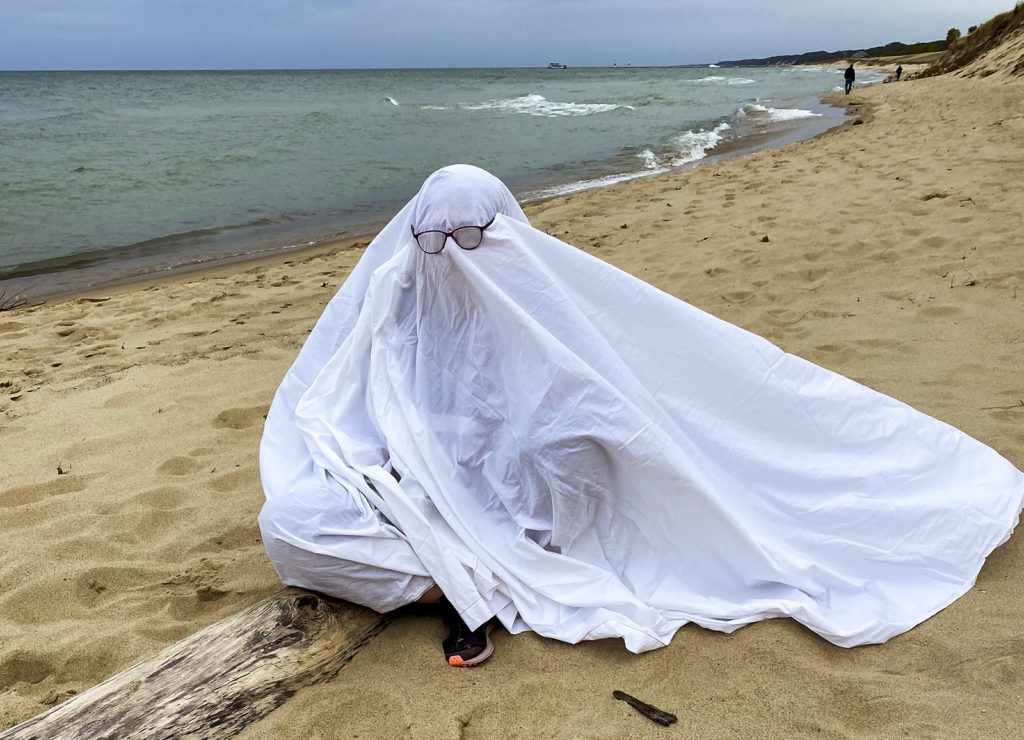 SAUGATUCK, Mich. — A solitary ghost sitting shoreline on the banks of Lake Michigan beckons the souls of those who stroll along the sandy slopes.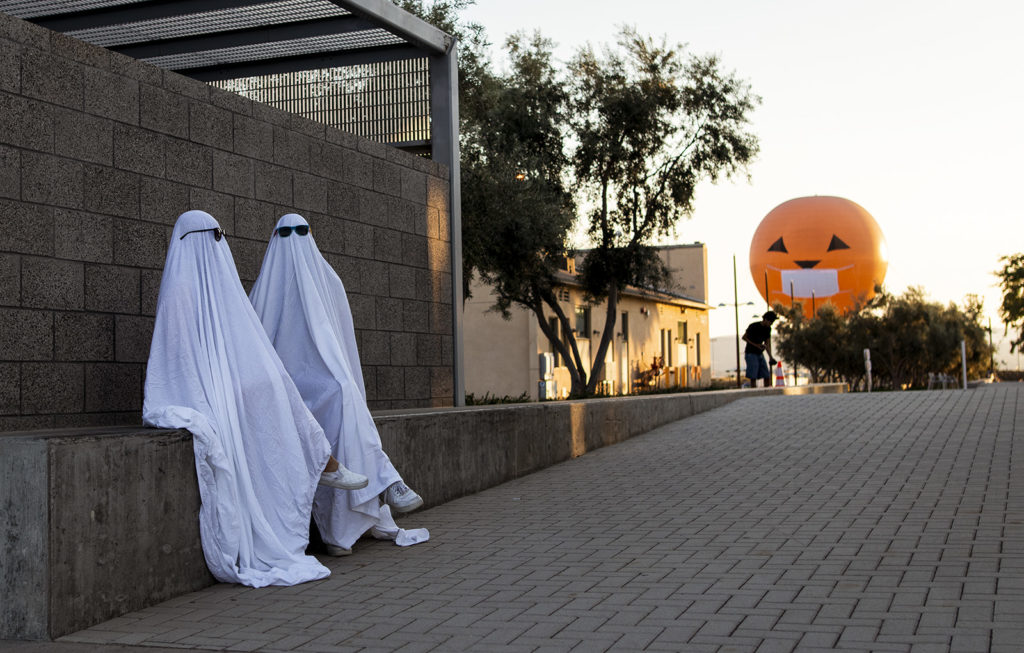 IRVINE — Two ghosts catch up on world events while being watched by Orange County's Great Park Balloon, which dons a pair of jack-o'-lantern eyes and a face mask to get in the spirit of a 2020 Halloween.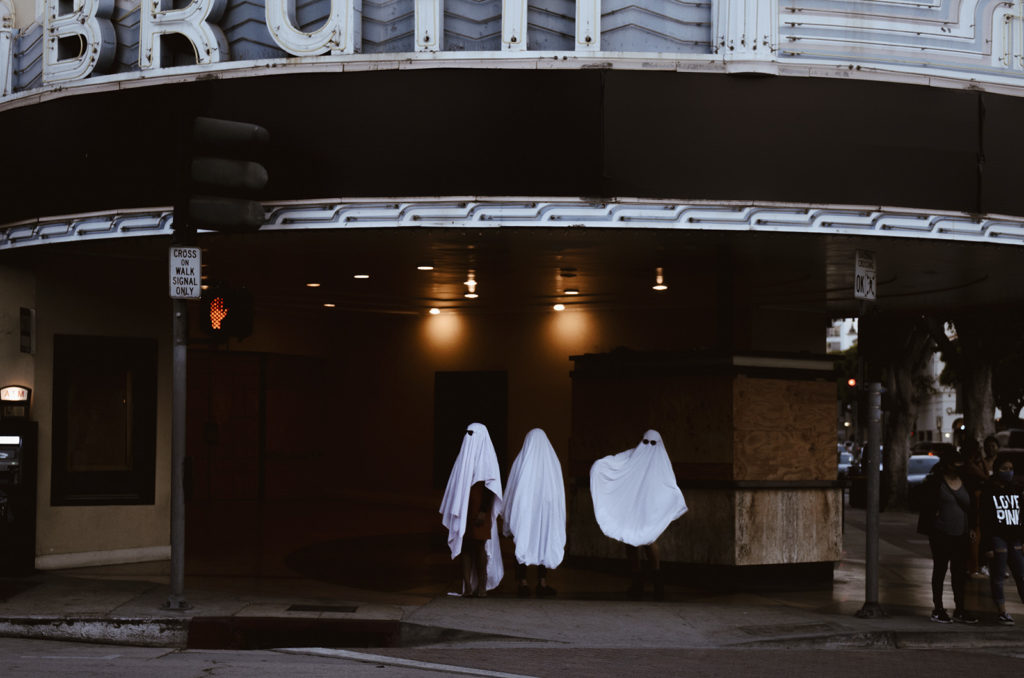 WESTWOOD — The ghosts hanging around Westwood during the Halloween month aren't the only reminders of livelier times. The iconic Regency Bruin Theatre has been closed with its box office boarded up since late March, when nonessential businesses in the city were ordered to go on lockdown due to COVID-19.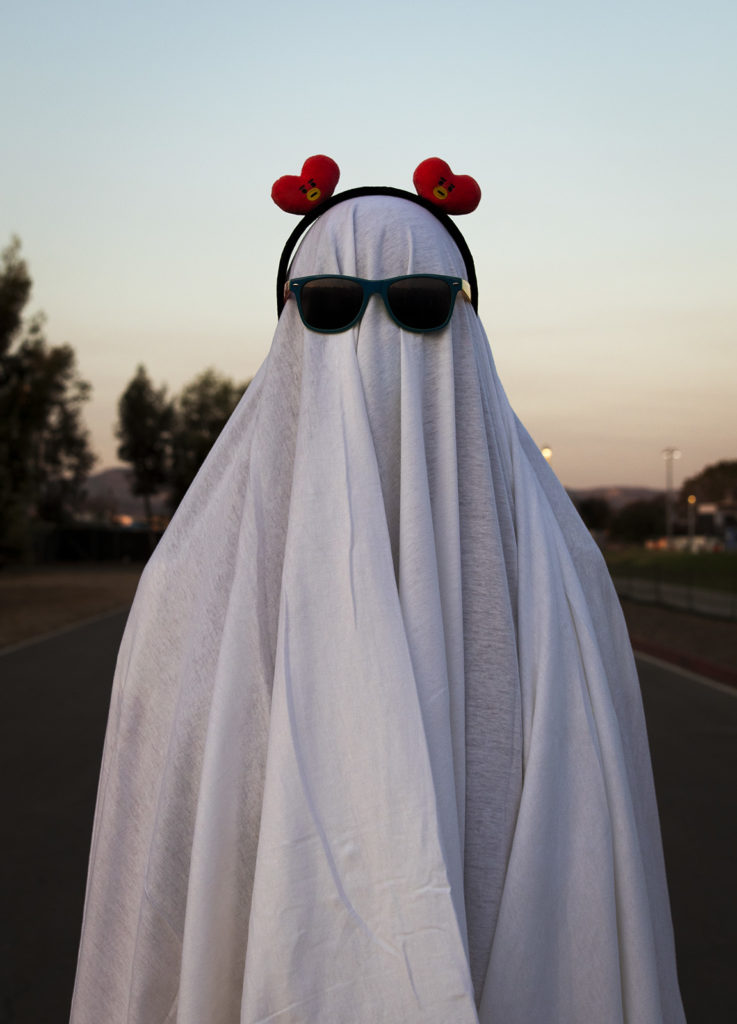 IRVINE — In isolation, music fans find new ways to stay connected with their favorite artists. Unable to attend live performances, this ghost supports remote concerts while sporting a BT21 headband, part of the merchandise line created by South Korean band BTS.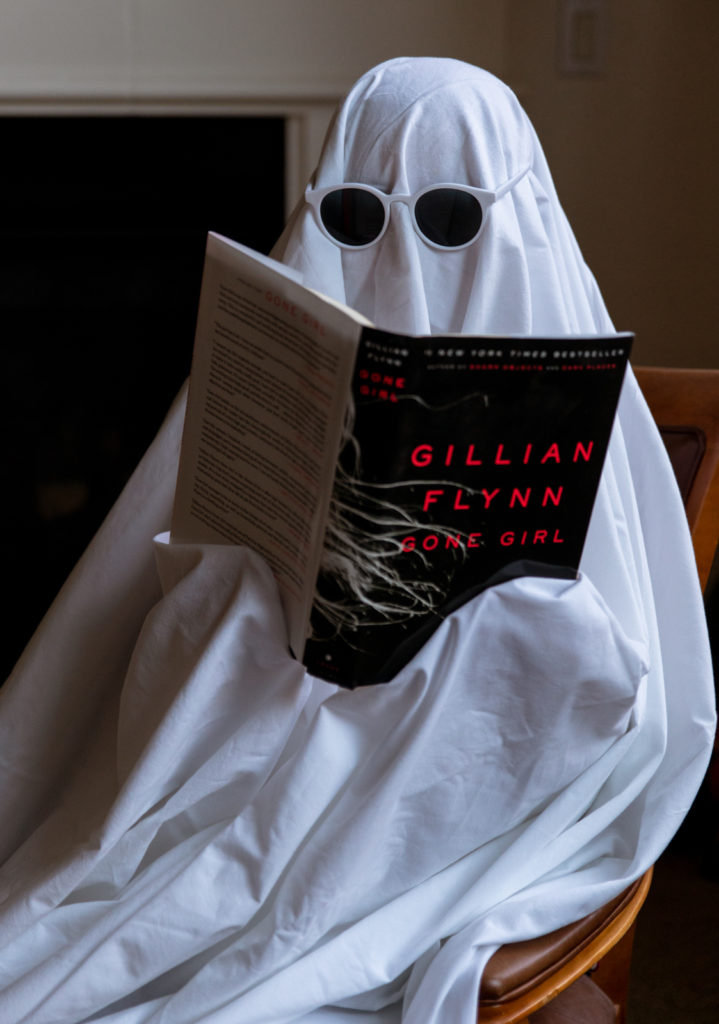 NOVATO, Calif. — Quarantine provided ample time for this ghost to take up new hobbies, including a reignited interest in reading. This ghoul devotes time to reading books with movie adaptations to get twice as much entertainment.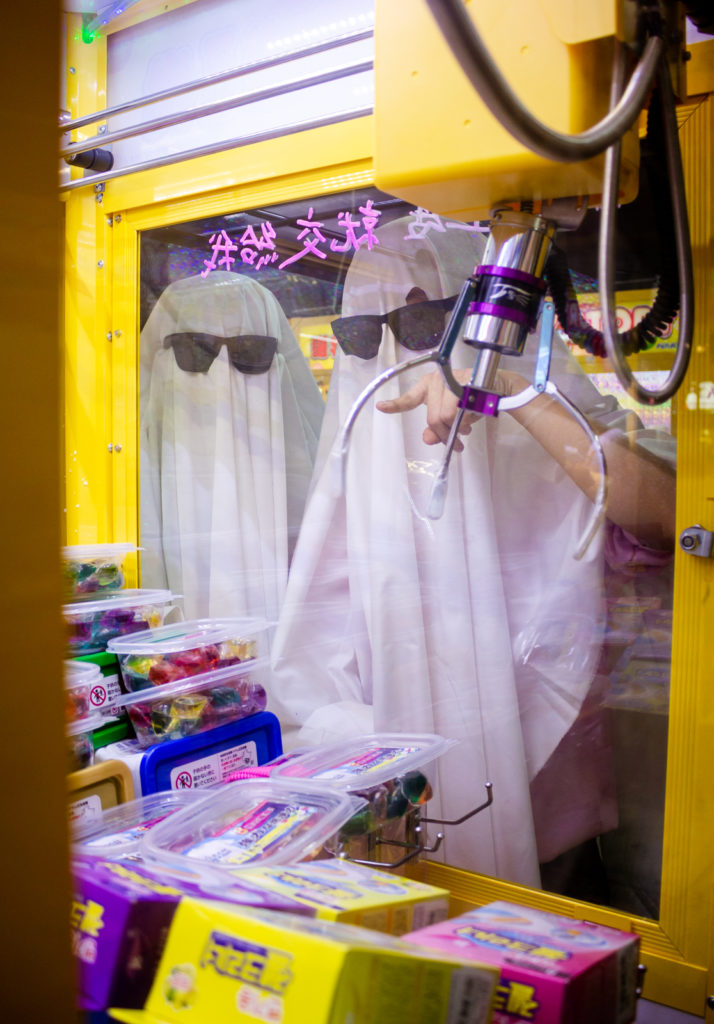 CHANGHUA, Taiwan — Two ghosts gaze at boxes of gummies in a claw machine through its glass, as one points at the prize they are aiming for.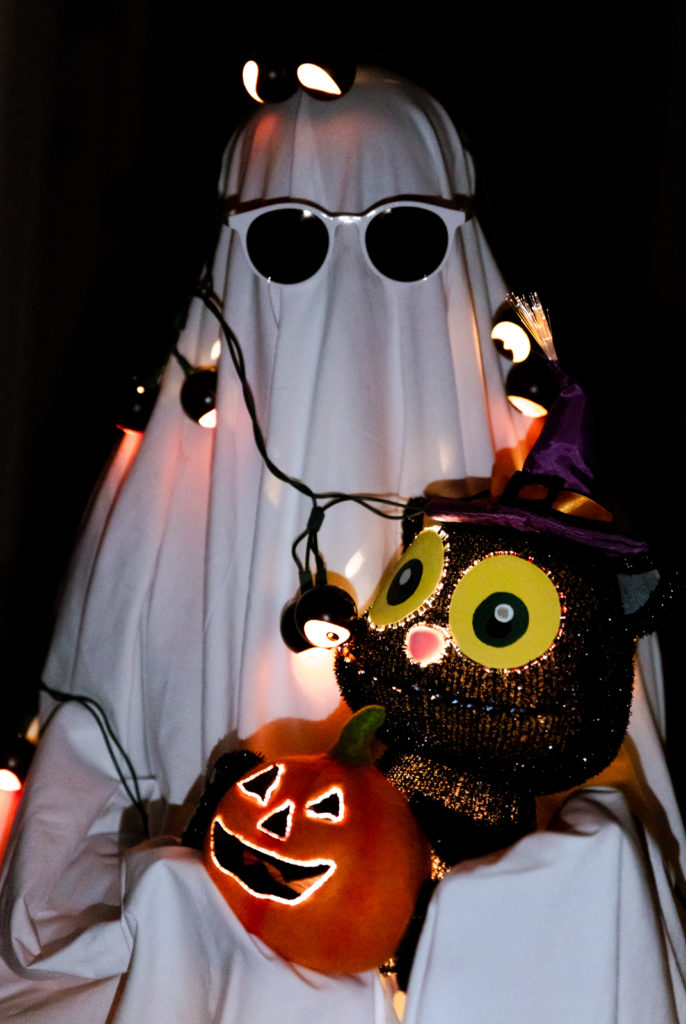 NOVATO, Calif. — While there may be fewer trick-or-treaters this year because of COVID-19, this ghoul gets in the spirit of Halloween with an array of lights and festive figurines.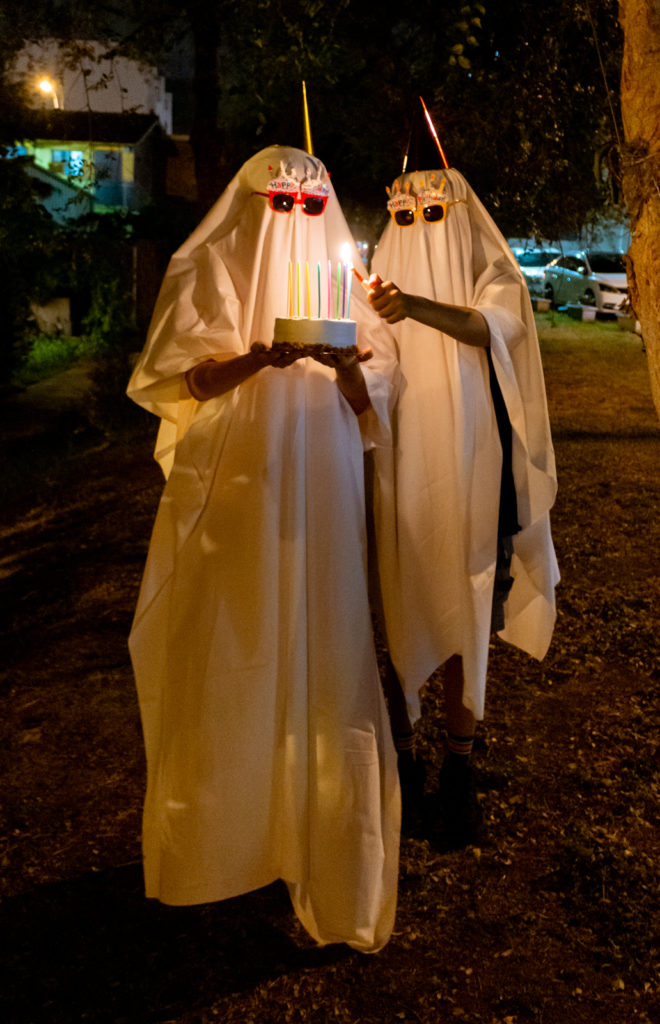 CHANGHUA, Taiwan — With birthday hats on, one ghost lights candles while another ghost holds the birthday cake. Their late-night adventure will end with a pre-Halloween celebration.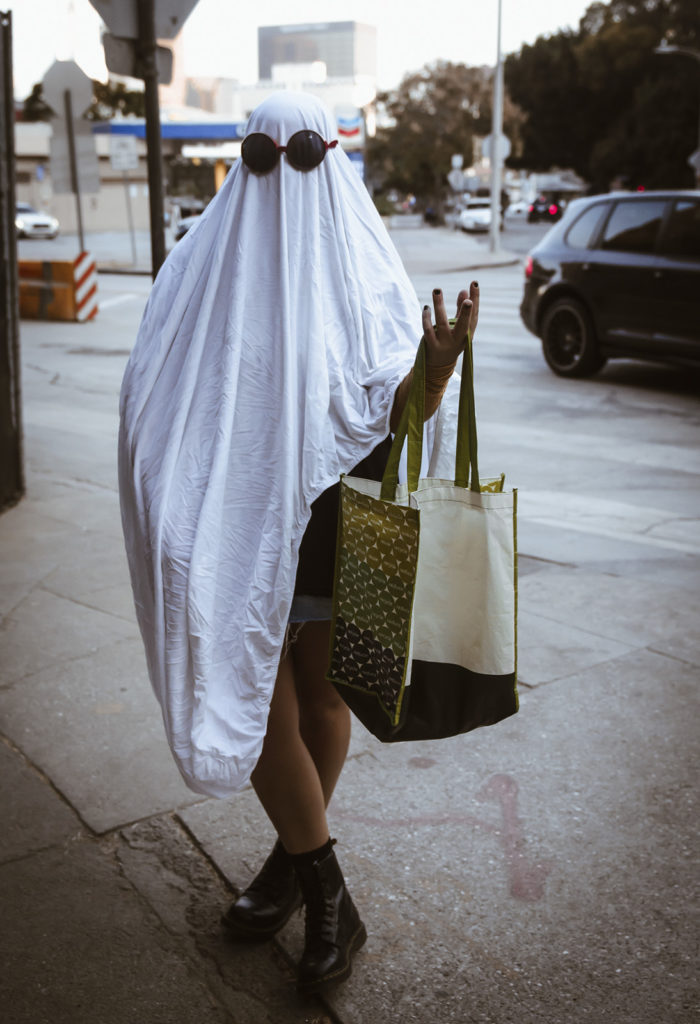 WESTWOOD — With most Los Angeles stores charging for bags since the statewide ban on single-use carryout bags in 2016, reusable bags make grocery shopping cheaper for everyone, even ghosts.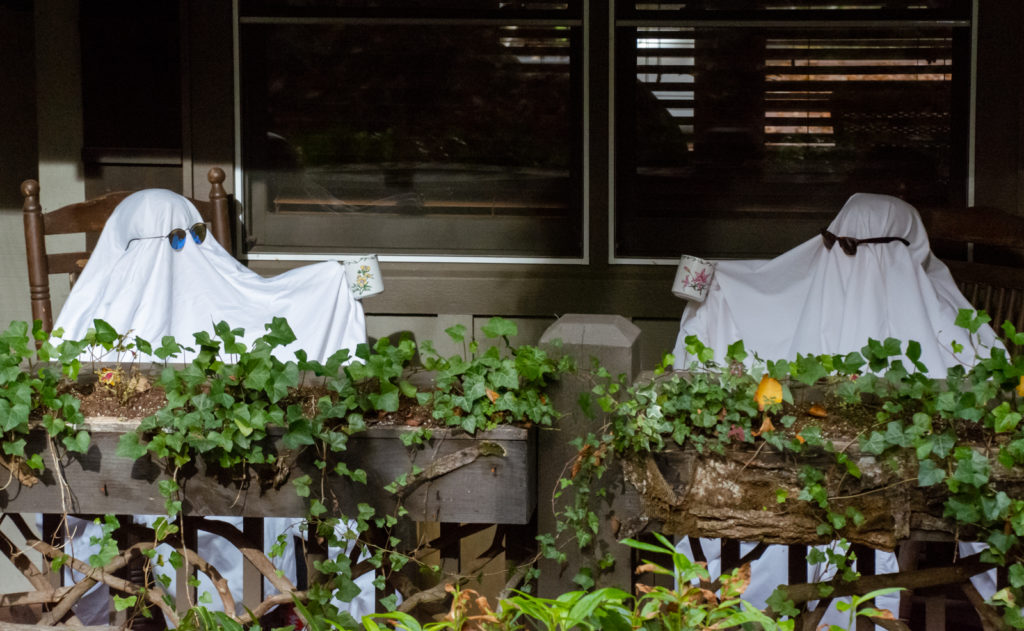 SAPPHIRE, N.C. — After social distancing for months, two ghosts sit together, sipping hot chocolate and feeling the cool mountain air in Sapphire, North Carolina.