Week four: Remote instruction for winter quarter, weekly COVID-19 testing on campus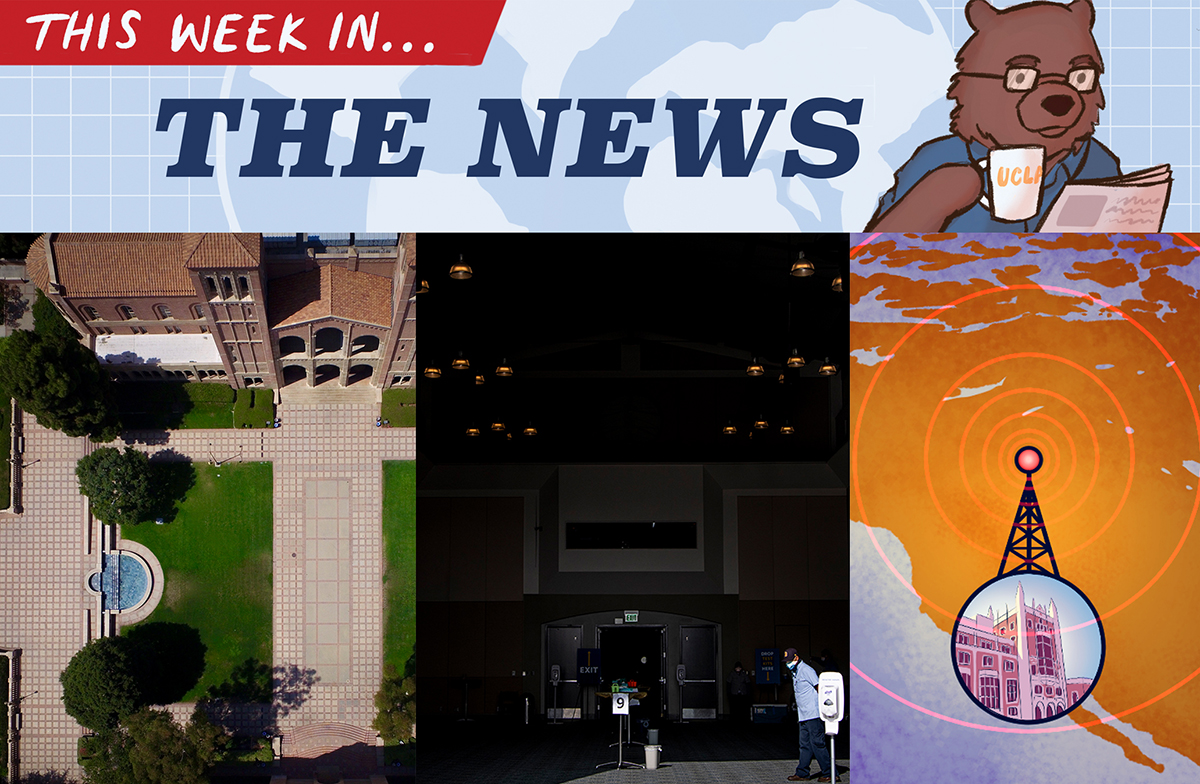 (Left to right: Noah Danesh/Daily Bruin, Justin Jung/Daily Bruin senior staff, Nico Hy/Daily Bruin)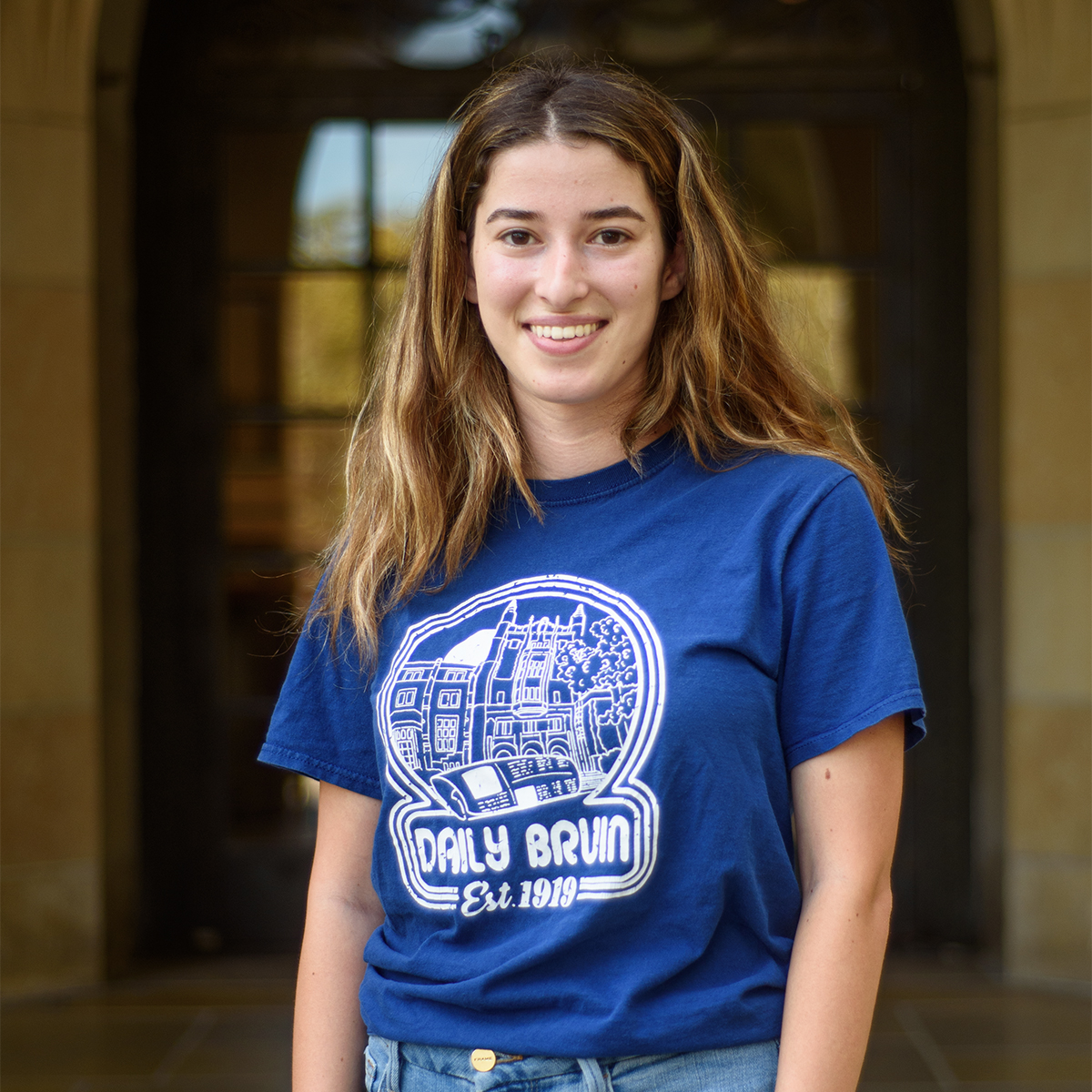 This Week in the News serves as The Quad's space for reflection on current events at and around UCLA. Every week, Daily Bruin staffers will analyze some of the most significant stories to keep readers up to speed.
As Bruins prepared for midterms during the peak of the spooky season, news surrounding the UCLA community has also added to the buzz of the week leading up to Halloween. From winter quarter plans to mandatory COVID-19 tests, here are the biggest stories of week four.
Though many Bruins were hoping to return to campus in 2021, Executive Vice Chancellor and Provost Emily Carter announced in an email Monday that nearly all classes will remain remote winter quarter.
According to the emailed statement, most courses will continue to operate online, with the exception of a few in-person courses training students in essential workforces.
In addition, according to a statement on the UCLA Housing website, UCLA Housing will not change the housing eligibility requirements for undergraduates in winter 2021.
UCLA is still in Phase 1 of its four-phase reopening plan – meaning a Westwood reunion is unlikely until effective COVID-19 treatment becomes widely available.
Until then, most university staff are set to work from home, excluding a small number of researchers and medical workers.
Starting Monday, UCLA will require students, faculty and staff who visit campus at least once a week to receive weekly COVID-19 tests. This news came from an Oct. 22 campuswide email from Administrative Vice Chancellor Michael Beck, Vice Chancellor for Student Affairs Monroe Gorden Jr. and Vice Chancellor for Academic Personnel Michael Levine.
The email said tests will be administered at the Covel Commons Grand Horizon Ballroom on the Hill and Collins Court in the Wooden Center. It also said come November, UCLA is expected to launch a mobile testing unit accessible on weekdays at a convenient campus location until 6 p.m.
The tests are free, self-administered and expected to yield results within 24 to 48 hours, the email said. Per the same email, students can schedule appointments online.
For the many international students attending UCLA thousands of miles away via Zoom, participating in student government may seem unachievable. In light of this, campus leaders are hoping to make student government more accessible to international Bruins.
The Undergraduate Students Association Council's Office of the International Student Representative will work alongside the USA Elections Board and the Dashew Center Students' International Student Advocacy Committee to help boost international student participation in student government.
One challenge that international students face is time zone differences, said International Student Representative Bakur Madini. While USAC members on Pacific Standard Time join council meetings at 7 p.m. on Tuesdays, Madini hops on the same meetings at 5 a.m. on Wednesdays in his time zone.
Fortunately, student leaders are working to address these concerns. USAC External Vice President Aidan Arasasingham suggested opening up pre-written public comments to the council prior to each meeting, Madini said.
Madini added that the ISR office plans on scheduling more town halls, reviving the international student leadership coalition and partnering with the ISA committee to provide resource guides to international students.
Nitya Mehta, who represents Panama in the Dashew Center Student Ambassador program, said student ambassadors will continue to set up programming for international students and advocate for time zone-friendly classes.
University administrators announced plans at a virtual event Wednesday to offer additional educational software and contact tracing technology to students. These efforts are especially important in light of the recent announcement that winter quarter will be remote.
In addition to the campuswide Slack platform adopted to aid staff-student communication, Administrative Vice Chancellor Michael Beck said at the COVID-19 Response & Recovery Task Force Staff Town Hall that UCLA will release Adobe Creative Cloud to students and faculty on a rolling basis.
Lubbe Levin, associate vice chancellor for campus human resources, said UCLA bought access to LinkedIn Learning, which will provide students with 16,000 educational video courses.
UCLA is also set to join California COVID Notify, a contact tracing app, in mid-November, Beck said. The voluntary app will alert users if they have come in close contact with somebody who has tested positive for the virus.
UCLA will continue to conduct mandatory COVID-19 tests for students, faculty and staff on campus, with plans to convert a BruinBus into a mobile testing unit for students off campus, Beck added.
Bruins for Prop 16 encourages students to vote in favor of affirmative action
Student leaders are banding together in support of California's Proposition 16, which, if passed, would allow universities in California to consider race as a factor in admissions and permit public universities to restore affirmative action in the admissions process.
Angela Li, the director of the coalition and a fourth-year Asian American studies and political science student, said the Asian Pacific Coalition is supporting Proposition 16 in hopes of further diversifying the student body.
The Undergraduate Students Association Council Office of the External Vice President and the Mother Organization Coalition formed the Bruins for Prop 16 coalition this summer, aiming to raise awareness and motivate students to vote in favor of the proposition, said USAC External Vice President Aidan Arasasingham.
The coalition has hosted events educating students on Proposition 16 and has urged fellow Bruins to participate in phone and text banking through its virtual campaign.
Arasasingham said Proposition 16 would have a lasting impact on University of California students and help best represent the diversity and values of California.
Arasasingham also said the coalition will work with UCLA to best implement affirmative action policies if the proposition passes, but would nevertheless continue to advocate for a more diverse campus if the proposition fails.
Azad is a part of the Daily Bruin's senior staff. She previously served as a contributor, then as the 2020-2021 assistant editor for the Quad. She is a fourth-year student studying psychology and communication.
Azad is a part of the Daily Bruin's senior staff. She previously served as a contributor, then as the 2020-2021 assistant editor for the Quad. She is a fourth-year student studying psychology and communication.