Nonprofit fosters creativity and imagination in young students through screenwriting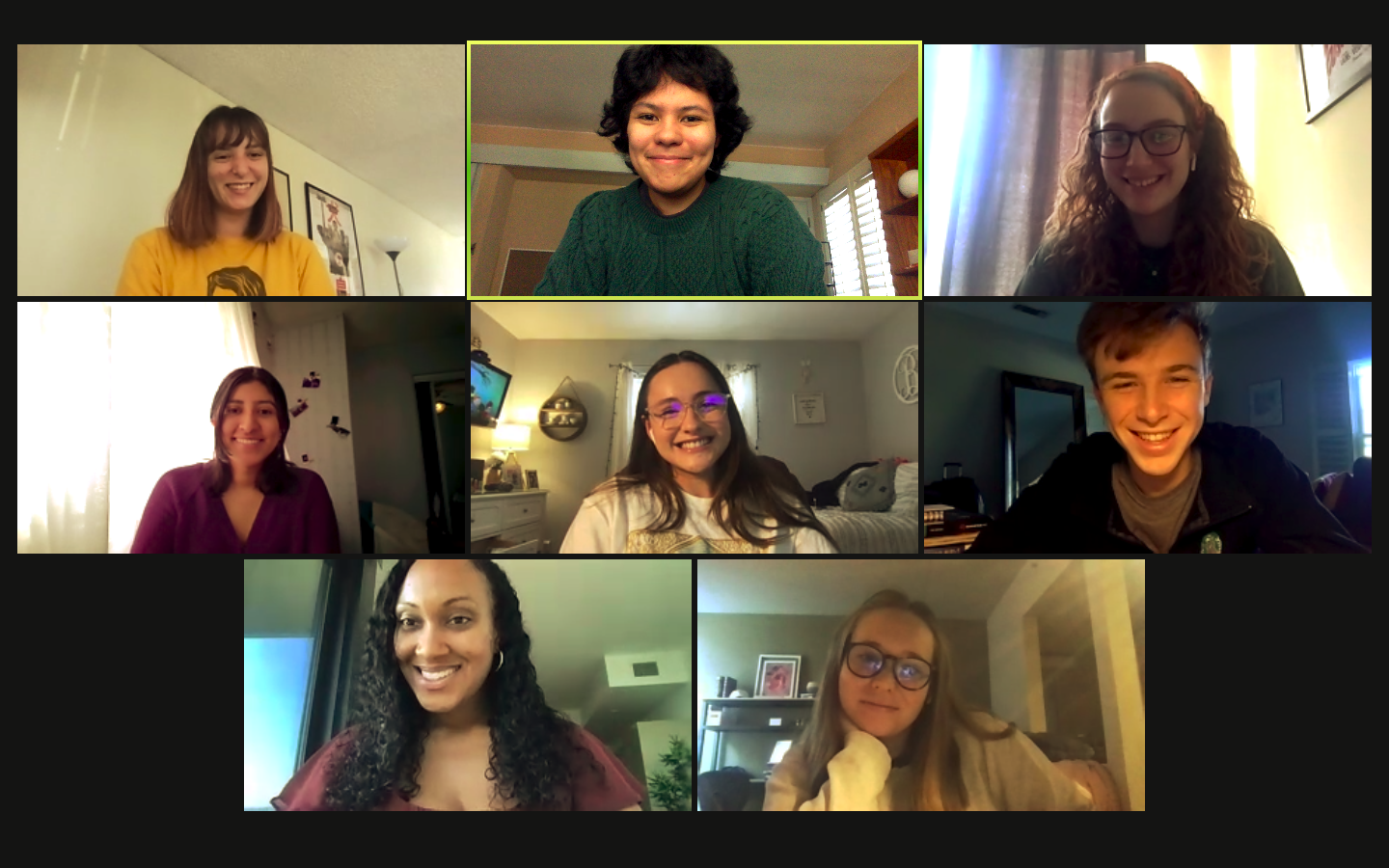 (Courtesy of Karlinna Sanchez)
Everyone has a story to tell — it's just a matter of how to tell it.
Young Storytellers is a nonprofit organization that helps develop the artistry of elementary to high school students from Title I schools in the Los Angeles area. This quarter, the UCLA chapter is working with fifth graders for seven weeks in a program called Collaborative Stories which guides them through the screenwriting process and culminates in a virtual performance. Fiona Sullivan, a third-year English student and mentor, said despite modifying the curriculum to adapt to an online platform, the heart of the program remains.
"We're still hoping to get them to have their own stories," Sullivan said. "We want to work with them on imagination, creativity and storytelling."
[Related: UCLA student, alum see their films featured on TV as part of Fine Cut Festival]
Community-based learning centered around the students is emphasized in the program, said third-year economics student and co-head mentor, Karlinna Sanchez. The program encourages students to use critical thinking and come up with original ideas, Sanchez said, and all the lessons are phrased as questions to cultivate confidence and curiosity so students can better express their opinions.
Each session kicks off with a warm-up game where students can calmly focus and learn different screenwriting strategies, said co-head mentor and third-year communications student, Jules Setta. Through the games, students learn how to create characters, make conflict and avoid violence. The mentors then briefly explain the screenplay format and how this writing style differs from essay or book writing before moving onto a variety of writing exercises.
"The first couple sessions, they'll start learning things like a logline and how to brainstorm and outline to create an idea for a story," Setta said. "Towards the end, they'll get time to actually write."
To get their brains in writing mode, Sullivan said students practice exercises like going through an example script, making basic words more interesting or filling out a chart with a setting, protagonist and overarching theme. Sanchez said when the students finally get to write, they are given free rein to take their stories in any direction.
[Related: BruinsVote organizes showing of 'Boys State' to stress importance of civic duties]
The mentees are also provided with a bare-bones outline to work with that eventually grows into a five-page screenplay of their own design — as long as there is no violence involved, Sullivan said. Instead, the program wants to emphasize working through conflicts verbally and coming up with a moral at the end of the story.
During the creative process, Setta said the mentors are only there to facilitate the process as a guide when necessary. This way, the students are able to use their untouched ideas and tap into their imagination to create their own world, Sullivan said.
"The great thing about Young Storytellers is that you always want to encourage the students to write about whatever they want and to express their own ideas," Setta said.
After weeks filled with learning and writing, Sanchez said the students' screenplays are performed by volunteer actors from around Los Angeles in a final showcase. Sanchez said the students also have full creative control over the performance aspect, including watching auditions and picking out the actors they want. Sanchez said seeing the mentee be satisfied with their screenplay and the resulting performance was a fulfilling experience.
"My mentee last year tugged on my shirt the whole time and said, 'I'm glad I chose (that actor), they're perfect, they're perfect,'" Sanchez said. "Just telling us how happy they are with their decisions is the best."
Setta said seeing the students flourish as artists and gain confidence in their work over the weeks was also eye-opening. One of Sanchez's mentees started off as a bit of a troublemaker but eventually became invested in his story and bonded with Sanchez over the writing process. The program had been so memorable that he had visited on the first day of every subsequent session to check in with his mentor, Sanchez said.
"He said, 'Once I get to college, I'm gonna do Young Storytellers,'" Sanchez said. "It was so amazing that we had this impact on him."
Comparatively, Sullivan said other mentees were initially more reserved and unsure of their ideas. But she said seeing their students bloom over the course of the program and receive praise from their peers at the final performance was exceptionally satisfying. For Setta, Young Storytellers brings out the inherent intelligence and creative spirit in students who might be nervous to share it.
"To see (them) come from not wanting to volunteer or share their ideas to being excited to share their ideas and being able to feel confident enough to show off their work to their friends at the big show is just awesome," Setta said.