BruinsVote organizes showing of 'Boys State' to stress importance of civic duties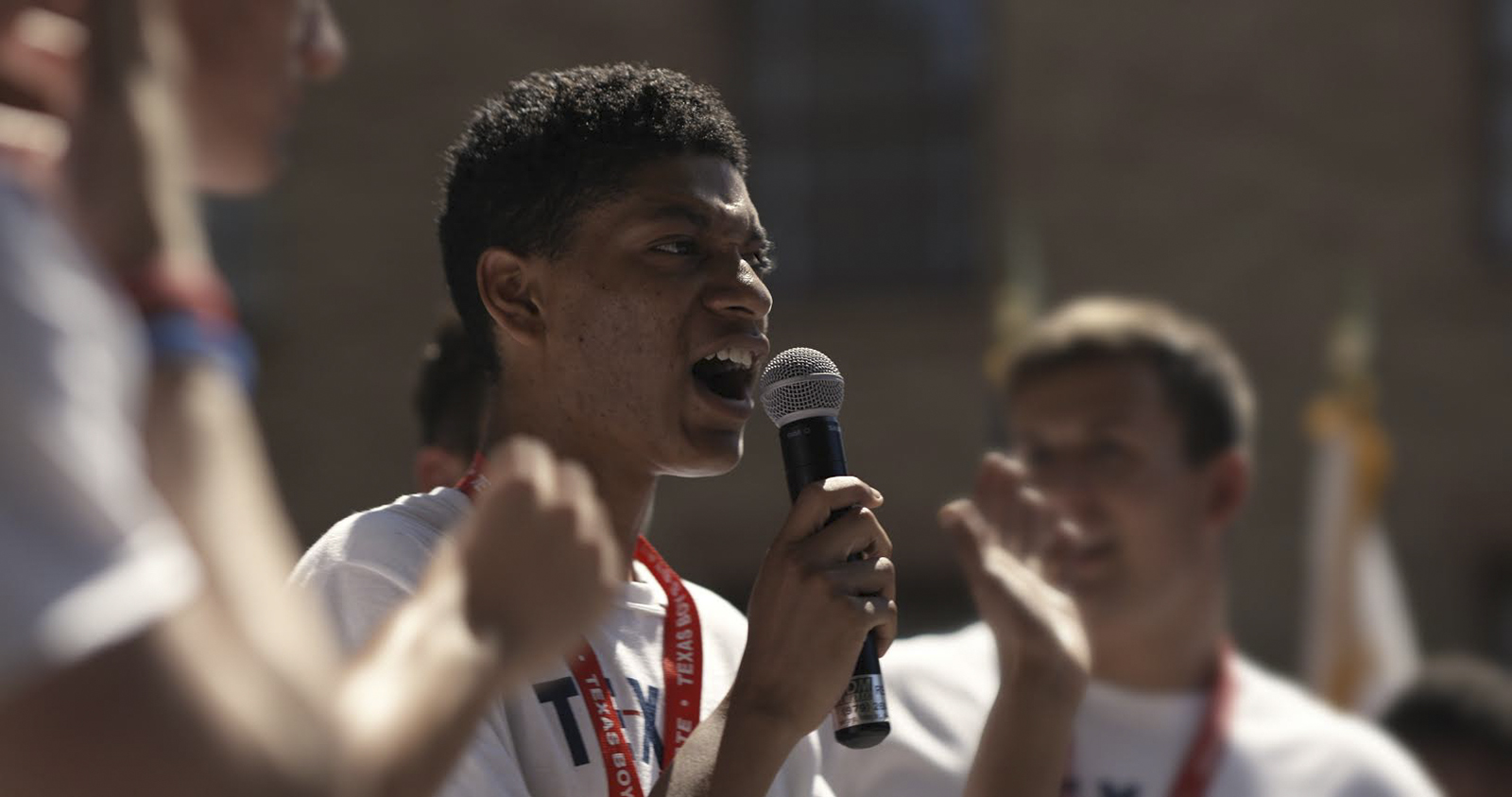 Sept. 30, 2020 12:42 p.m.
This post was updated Oct. 1 at 11:00 a.m. to reflect new information from entertainment company A24.
As an election year heats up, UCLA's student-voter coalition recruited a recent documentary to urge Bruins to go to the polls.
"Boys State," a documentary from A24 and Apple Original Films, follows four teenage Texans as they learn about civic engagement, American democracy and self-governance at the titular nationwide program for high school seniors. The studio, partnering with BruinsVote – UCLA's coalition focused on increasing student-voter registration and turnout – brought students a free virtual screening of the film Tuesday.
Christina Sargsyan, one of BruinsVote's co-chairs and third-year pre-psychobiology student, said the documentary's message of individual and collective power reflects their organization's approach to encouraging voter turnout.
"('Boys State') shows the importance that one person can have as well as how a collection of people can make a change," Sargsyan said. "And that's what we're kind of going for – if all of us vote, then we can together make a change.
Sargsyan's co-chair and fourth-year international development studies student, Arden Dressner Levy, said the organization's collaboration with A24 arose when a UCLA film student and intern for A24, Kenny Beckford, reached out to them. The screening became an opportunity to turn something entertaining into an educational lesson, Levy said.
[Related: Student raises funds for BLM movement, Yemen crisis through commissioned artwork]
Before the pandemic, BruinsVote normally performed student outreach by tabling at Bruin Walk and Powell Library or by making announcements before classes, Sargsyan said. But despite the lack of face-to-face contact, she said the film screening is expected to help BruinsVote connect with a larger group of students on the importance of exercising their civic duty.
Overall, the documentary narrows in on how over a thousand teenage boys in Texas formed two rival political parties, decided on respective platforms, elected leaders and ultimately ended the program with the election of a faux state governor. Hot-button issues like abortion and Second Amendment rights take center stage, and each of the four main subjects calls into question his own moral and political alignments as they collaborate and compete with one another throughout the program.
Through this mock election process, Levy said the documentary illustrates the importance of the down-ballot, which encompasses every other national and local election below the major presidential one. Student voices are the most crucial in these smaller elections because they dictate the policy changes that affect day-to-day life for communities, she said.
Though filmed in 2018, director Jesse Moss said the documentary's focus on democracy and civics holds relevance in anticipation of an election year. In a virtual Q&A with college press around the nation, directors Amanda McBaine and Moss recounted lessons learned during Boys State alongside three of the four main participants of the Boys State program, Robert MacDougall, Steven Garza and Ben Feinstein.
"This film is about how it is not just who we elect but how we elect that matters," McBaine said.
MacDougall, who is currently a U.S. Army cadet at West Point, said for young people, public service is one of the most important ways to participate in American democracy. Service can include enlisting in the army, protesting, voting or volunteering for a political campaign, but all are ways that the youth can become involved to create a better society, he said.
[Related: Artists to present speeches in creative reimagining of FDR's fireside chats]
While the boys vie for themselves or their party nominee to win the highest position of governor, the documentary tracks the internal and external dilemmas they face. As seen in the film, racially charged attacks fly and the desire to win leads to a tense competition. Moss said he is continuously surprised to find current problems in America reflected in the Texas Boys State program even during the week of filming two years ago – especially when considering how marginalized people have to fight to make their voices heard.
"What we hope what people see is that this little microcosm of Texas Boys State, which you might dismiss, actually contains all these powerful forces we're wrestling with as a country," Moss said.