With bold strokes, student uses her art as medium for activism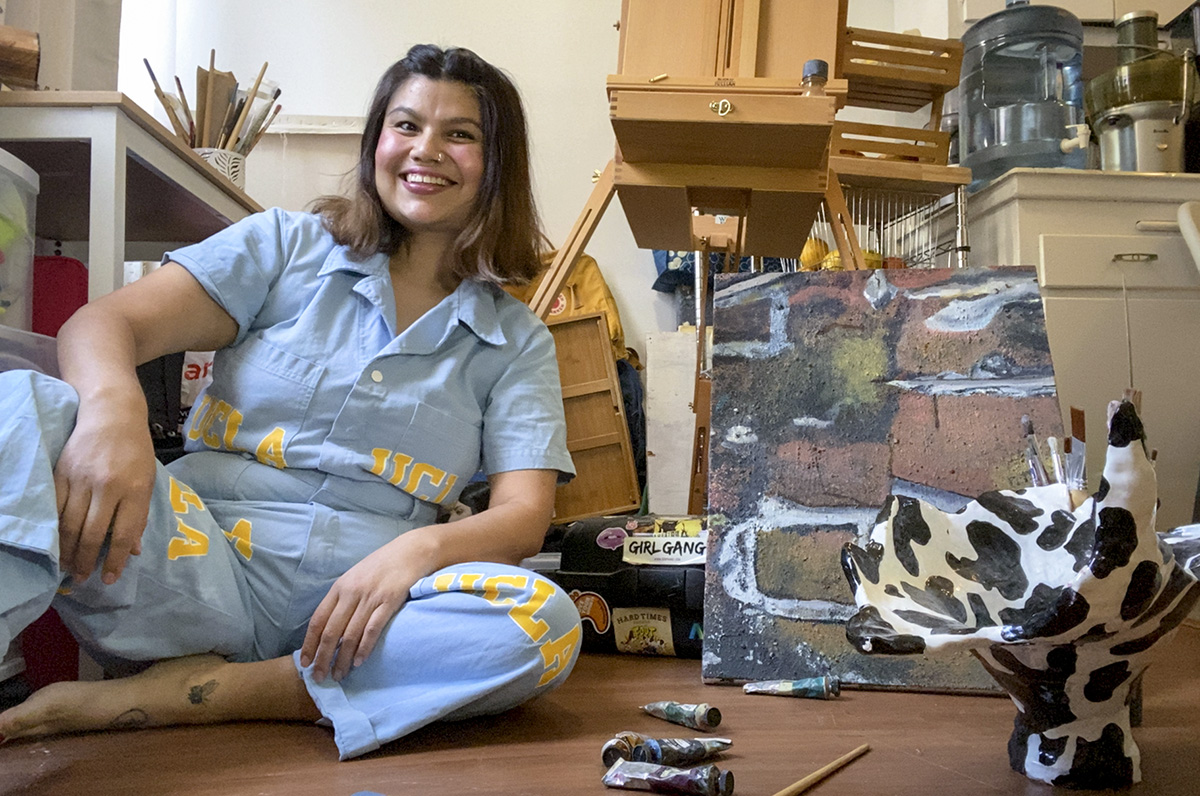 Brenda Barrios blends social and political critique in her art. The third-year transfer art student has partnered with Rock the Vote to promote voting in Latino communities through her work. (Lauren Kim/Daily Bruin)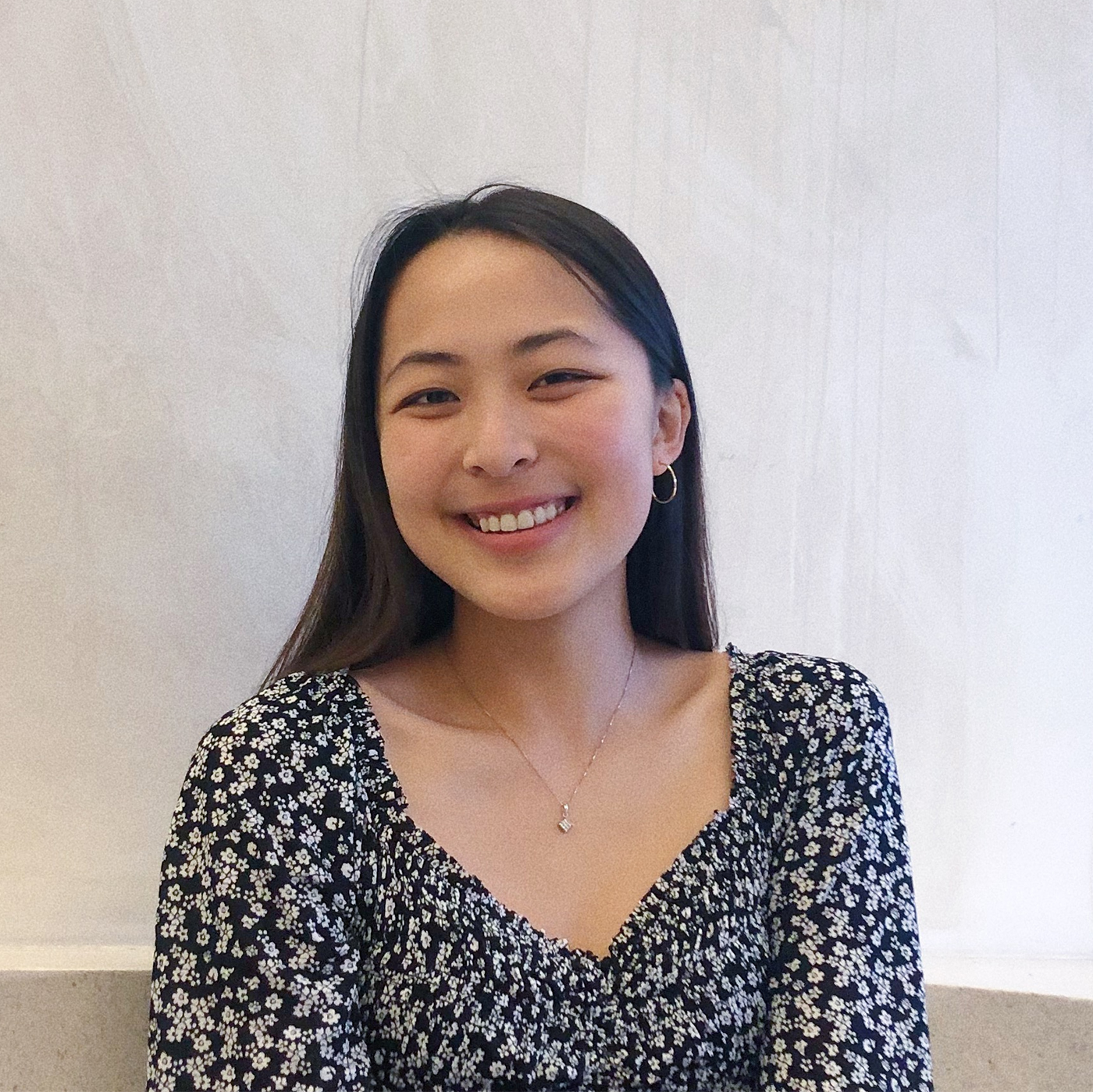 This post was updated Nov. 1 at 6:17 p.m.
Bright colors and bold strokes may draw the eye, but it's the social and political activism behind Brenda Barrios' work that encourages patrons to stay.
The third-year art transfer student creates colorful illustrations and murals that usually depict prominent public figures, imbuing them with messages pertaining to current events. Over the past few months, Barrios has been using her growing online platform for political calls to action, most recently partnering with Rock the Vote to promote voting in Latino communities. She said her inspirations behind her art have evolved as she felt an increasing sense of duty to amplify the voices of marginalized groups and inform her follower base.
"At the beginning, I was just doing art that was about my culture that was colorful – I'm Mexican so I would go to Mexico and see bright colors, so that was a big influence," Barrios said. "But I started growing and decided I wanted to speak to the audience and people, so current events and issues (were what) I wanted to talk about."
[Related: Student raises funds for BLM movement, Yemen crisis through commissioned artwork]
Art had been a part of Barrios' life since she was young but it was only in 2018 – when she was hospitalized and diagnosed with an autoimmune disease – that she said she realized she wanted to continue her journey with art in higher education. Her passion for art bloomed when she took a screen printing class at community college, and she said she first started to gain a following when she created a live mural on TV of a cartoon Frida Kahlo taking a selfie.
As the COVID-19 pandemic moved life to the digital realm, Barrios said she became more active online, most notably creating a piece called "mom working" which depicts her mother – an essential worker – wearing a mask and encouraging people to stay home. When pages like Amplifierand W1 Curates requested to display the piece, Barrios said her social media presence grew more. But gaining a following was not her end goal – her aim was to create art that educates and inspires people, even through her ongoing battle against her autoimmune disease.
"Even though I get flares and get sick sometimes, I get inspired by current events and my health and my pain and what's going on around me," Barrios said. "If I have a platform, I want to (amplify) and make people feel happy and strong with my art."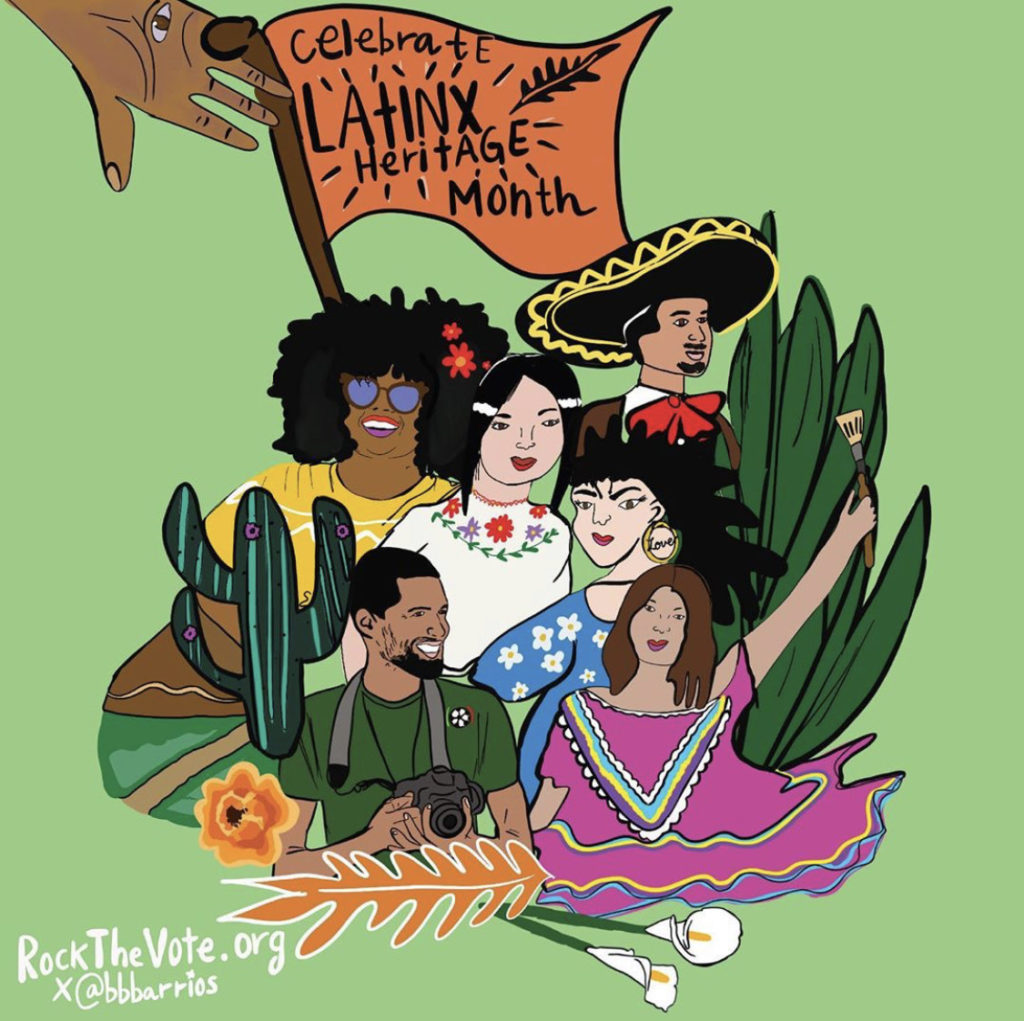 Earlier this year, Barrios said she raised funds for Black Lives Matter Los Angeles and recently partnered with Rock the Vote to remind her audience to vote and increase voter awareness for Latino communities. For Latino Heritage Month, she created a piece depicting six Latino figures of different backgrounds to celebrate the diversity of Latino culture in the United States and encourage civic participation. Since the Latino population makes up a substantial portion of eligible voters this year, she said she wanted to emphasize the difference they could make as voters.
Barrios' Instagram feed provides a sneak peak of her body of work, ranging from portraits of Alexandria Ocasio-Cortez to a Magic School Bus rendition of the United States Postal Service vehicle encouraging her audience to help save the postal service. Linda Nuves, a friend of Barrios, said she admires Barrios for speaking up on topics like hazard pay for farm workers and the right to vote, especially as a Mexican American, first-generation college student and woman. Nuves said Barrios' artwork can be shared and used as a conversation starter on diversity in both art and local communities.
"It's nice to see the colors of the people represented in her art pieces reflect that of our communities," Nuves said. "There's so many shades within our society, and it's nice to see that she reflects that in her artwork too."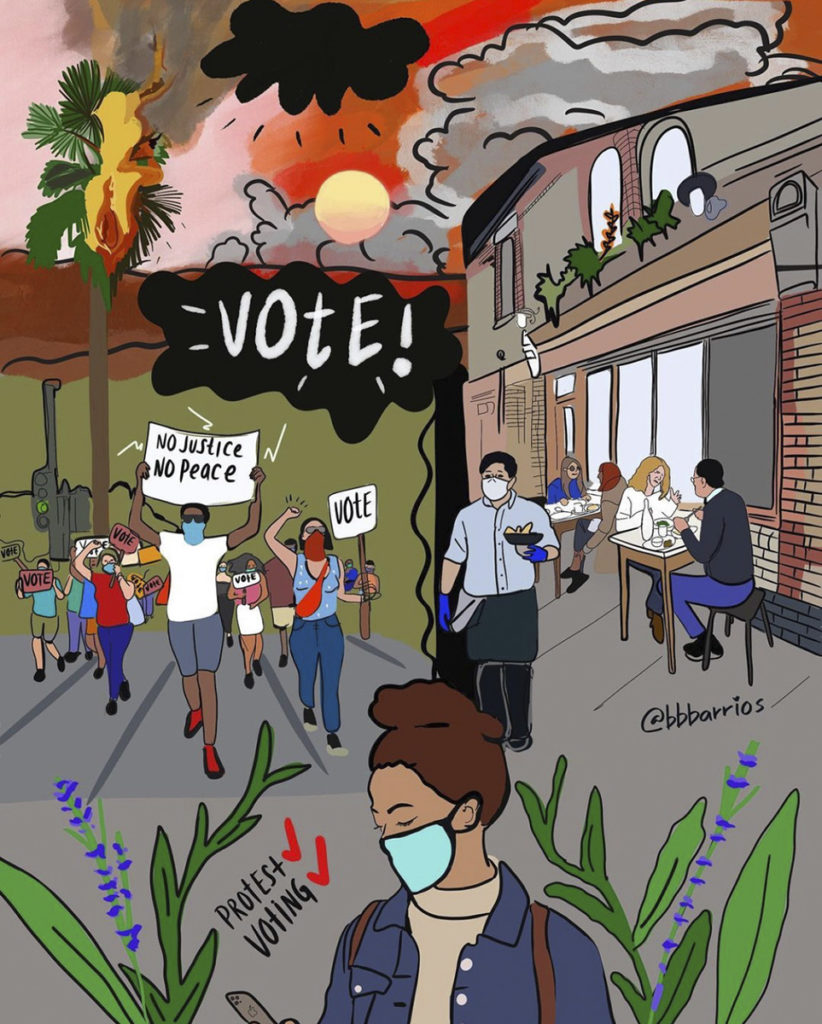 [Related: Creators turn to art as a form of activism to support Black Lives Matter movement]
Similarly, Joey Lehman Morris, Barrios' former photography professor at Pasadena City College, said Barrios' generosity allows her to give to the community through her art while remaining open-minded about new ideas and opportunities. As her instructor, he said there is a criticality to her work that addresses social issues, but also an aspect that is humorous, joyful and a synthesis of love, color and electricity.
"I think that many caring human beings also take political considerations into their work and humanity," Morris said. "And the work that I have seen and encountered that (Barrios) made seems just very honest and sincere to who the human being is behind that."
For now, Barrios said she hopes to continue to make art inspired by her growth, pain and struggles that cheers up her audience. Morris said her generosity in the classroom was telling and indicative of her potential to encourage the next generation of artists, as Barrios said she hopes to one day become an arts educator.
"I want to teach art eventually," Barrios said. "But with my art (right now), I just want to inspire people and create."