Creators turn to art as a form of activism to support Black Lives Matter movement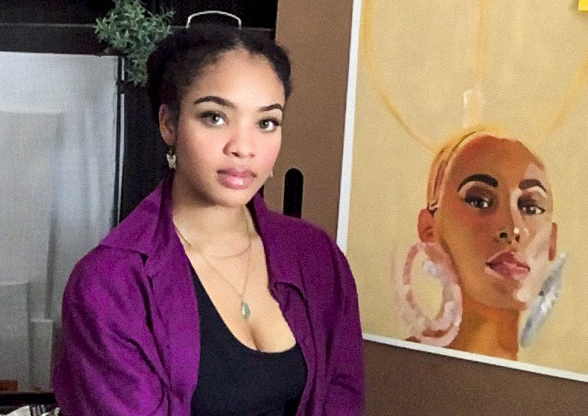 Artists using a variety of mediums are harnessing their talents as a form of activism for the Black Lives Matter movement. Second-year African American studies student Jessica Jackson is creating pieces that she hopes will bring visibility to the Black community. (Ashley Kenney/Assistant Photo editor)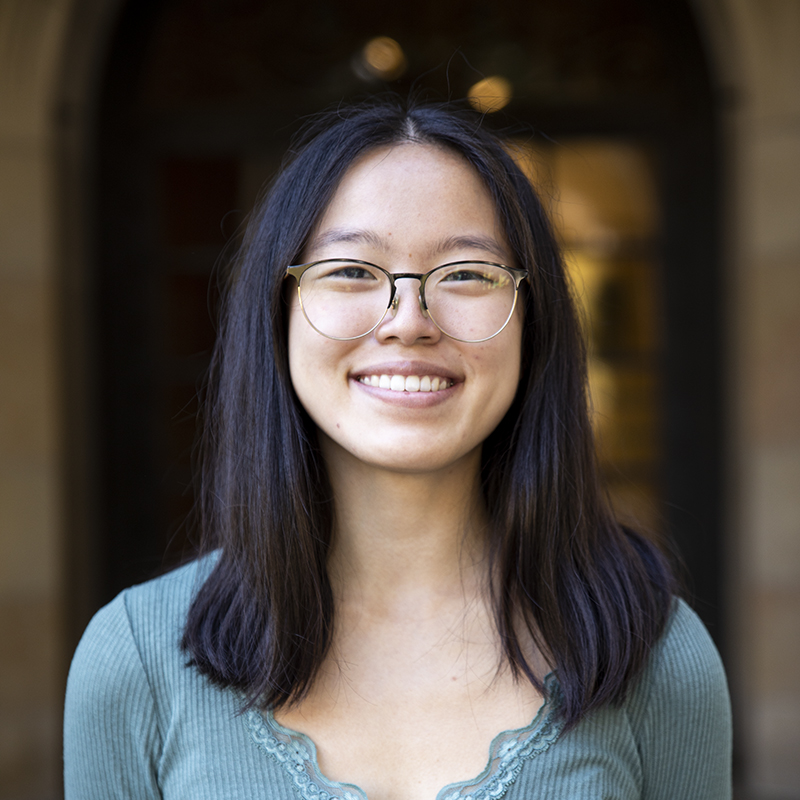 The paintbrush is just as mighty as the pen or the sword.
Artists both within and outside of the UCLA community are taking advantage of their creative skill sets to support the Black Lives Matter movement, which has become increasingly active following the death of George Floyd. Whether the pieces are sold to gather donations for social justice organizations or intended to bring visibility toward the Black community, creators are utilizing their mediums as a form of protest. For second-year African American studies student Jessica Jackson, observing and portraying the world around them is the artist's inherent duty.
"As a creator, we have this responsibility to depict the movement as we see it," Jackson said. "I've been painting and making art for a while, but now I think there's this unique responsibility to recapture how we look at Blackness and recontextualize Blackness."
[Related: Editorial Board Q&A with Afrikan Student Union talks protesting, allyship at UCLA]
In light of the current movement, Jackson said she has been developing a series of portraits that she hopes will heighten the awareness of being Black in America. Beginning with black and white pieces, Jackson's monochromatic series will then move from warm hues to cooler shades. The purposeful color progression ties closely to the evolution of emotions from fury to sorrow, she said.
"I want to capture rage; I want to capture sadness; I want to capture grief; I want to capture mourning," Jackson said. "I want to pay homage to the (civil rights) movement before us and how we kind of morphed (from it). … The struggle is still there. It never actually went anywhere."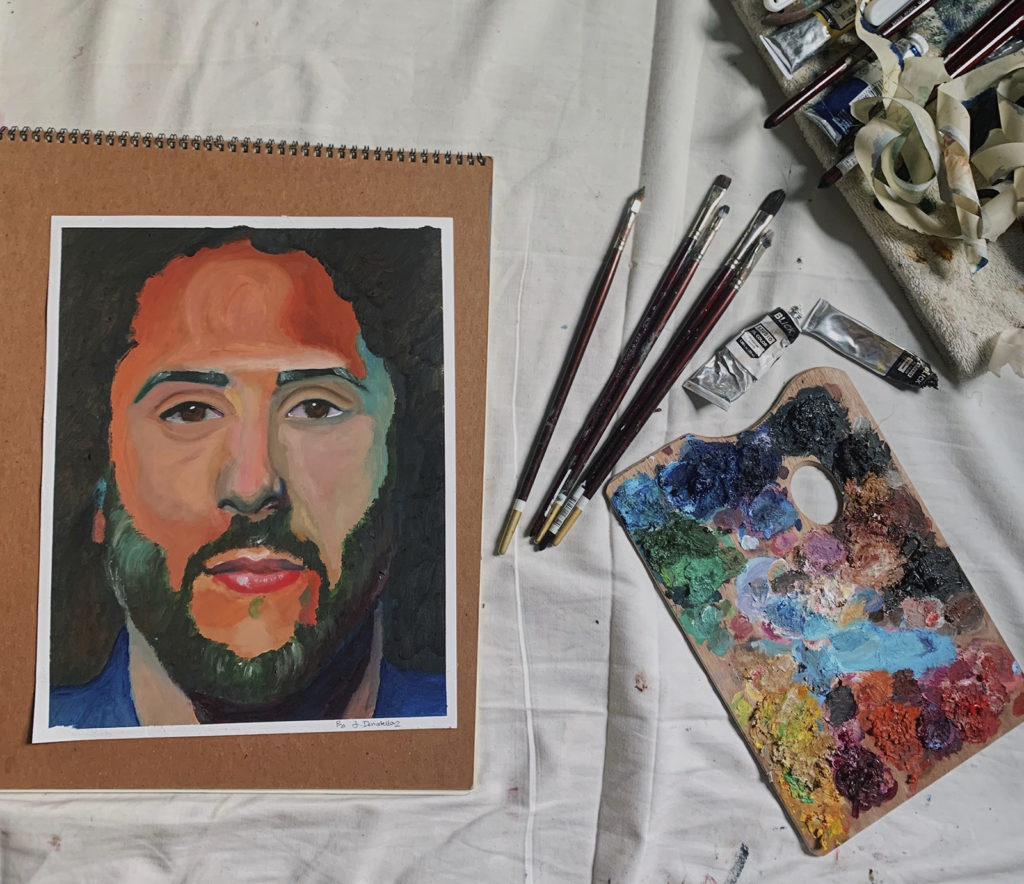 To underscore both the Black Lives Matter and civil rights movements' timelessness, Jackson said her current work-in-progress addresses the reality that the Black community still endures the same discrimination it did over a century ago. Overlaid on a portrait of a Black man, Jackson etched the words, "A black man was lynched by police yesterday" to illustrate that lynchings – a practice that emerged in the United States after the Civil War – still continue in the modern day.
Art's commercial value can also contribute to social reform, as other creators are selling their work to aid the Black Lives Matter movement. Alumna Natalie Perez said she sought to support the cause without physically protesting, as she wanted to minimize her and her family's exposure to COVID-19. Instead, Perez is taking digital commissions in exchange for a donation toward an organization that supports the Black Lives Matter movement.
"Even though Black organizations need help all year round and all the time, this time is especially important because there's so much intensity going around with these situations," Perez said. "(My goal is) spreading awareness about this and getting donations."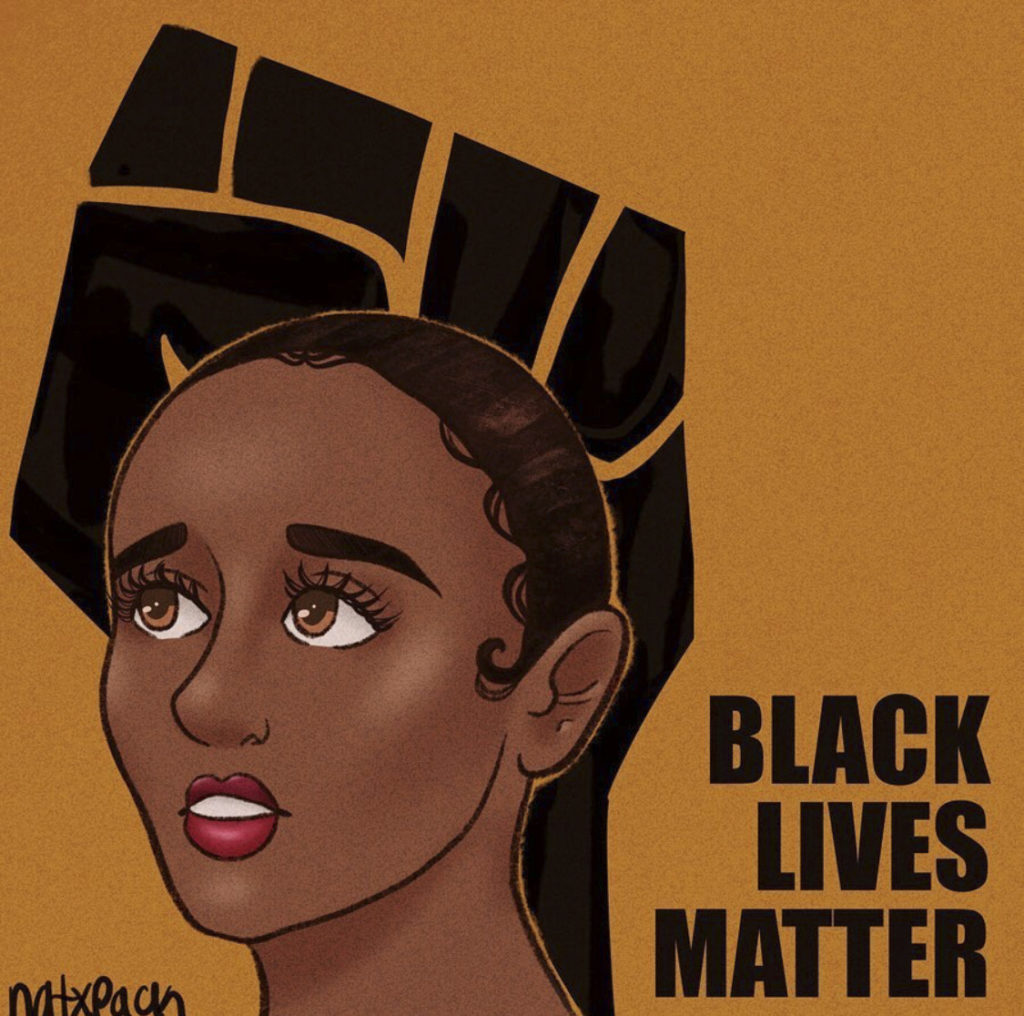 In the hopes of engaging more people in the movement, Perez said she is offering an affordable range of prices for commissions, as she recognizes not all people are able to donate large sums of money. For a contribution of $5, she said the donor can receive a simple sketch with no color, while a donation of $15 would grant a fully colored and more detailed piece.
The idea of selling art in return for donations to the Black Lives Matter movement is prevalent beyond the UCLA community as well. Maya Hull, a student at Chapman University, said the activism of others inspired her to design and sell stickers with all proceeds going toward the Black Lives Matter organization and the NAACP.
"I've never had the (chance to create) something political or about justice," Hull said. "I think this is a really (valuable) opportunity for me to use art for good and not just as easy consumption – to actually make an impact."
By digitally designing and selling two different stickers, Hull said she has reached her $1,000 goal and will continue creating them to raise donations. One sticker features lightning bolts and the phrase "BLACK LIVES MATTER" three times in warm shades while the other reads "No Justice, No Peace" in colorful fonts. Hull said the latter's evergreen message fits its simple design and the former's bright color palette corroborates her positive message of support.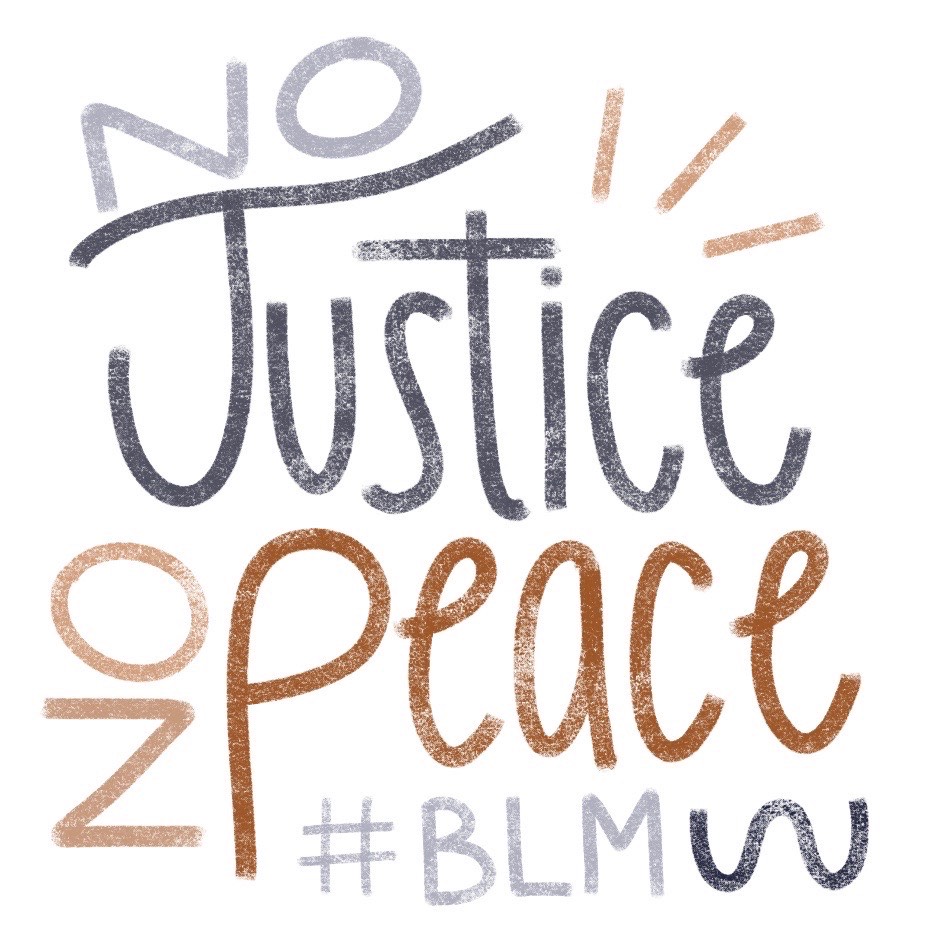 [Related: Editorial: UCLA's deafening silence on Black Lives Matter movement sanctions complicity, hurts Bruins]
Regardless of the medium – from oil paintings to digital designs – people's ability to quickly consume art does not deter its depth, which Hull said makes art an ideal tool for activism. As compared to other forms of media, Perez said visual art's ability to evoke a visceral reaction from the viewer by using only one sense closely links the medium to social justice.
"Art has always been a part of protest culture and media because it's part of the humanities – it's a reflection of how we view society," Perez said. "It's a perfect medium because it says so much visually. … You can just feel it because you see it so deeply."
Yet outside the current context of protest culture, the Black Lives Matter movement and social activism do not suddenly pause after the protests end, Jackson said. In the ongoing crusade, she wants Blackness to be profoundly visible – a goal that she is contributing to with her own art. Jackson's disappointment in seeing little Black representation during her many visits to the Smithsonian's National Portrait Gallery encouraged her to create pieces that elevate and illuminate her community.
"I currently made it my mission to put us in those spaces," Jackson said. "I want us to be highly visible. … America has always been so black and white – I just want to see things in a different color."
Xu is a senior staff writer for Arts & Entertainment. She previously served as the Arts editor from 2021-2022, the Music | Fine Arts editor from 2020-2021 and an Arts reporter from 2019-2020. She is a fourth-year neuroscience and anthropology student from Philadelphia, Pennsylvania.
Xu is a senior staff writer for Arts & Entertainment. She previously served as the Arts editor from 2021-2022, the Music | Fine Arts editor from 2020-2021 and an Arts reporter from 2019-2020. She is a fourth-year neuroscience and anthropology student from Philadelphia, Pennsylvania.