Student raises funds for BLM movement, Yemen crisis through commissioned artwork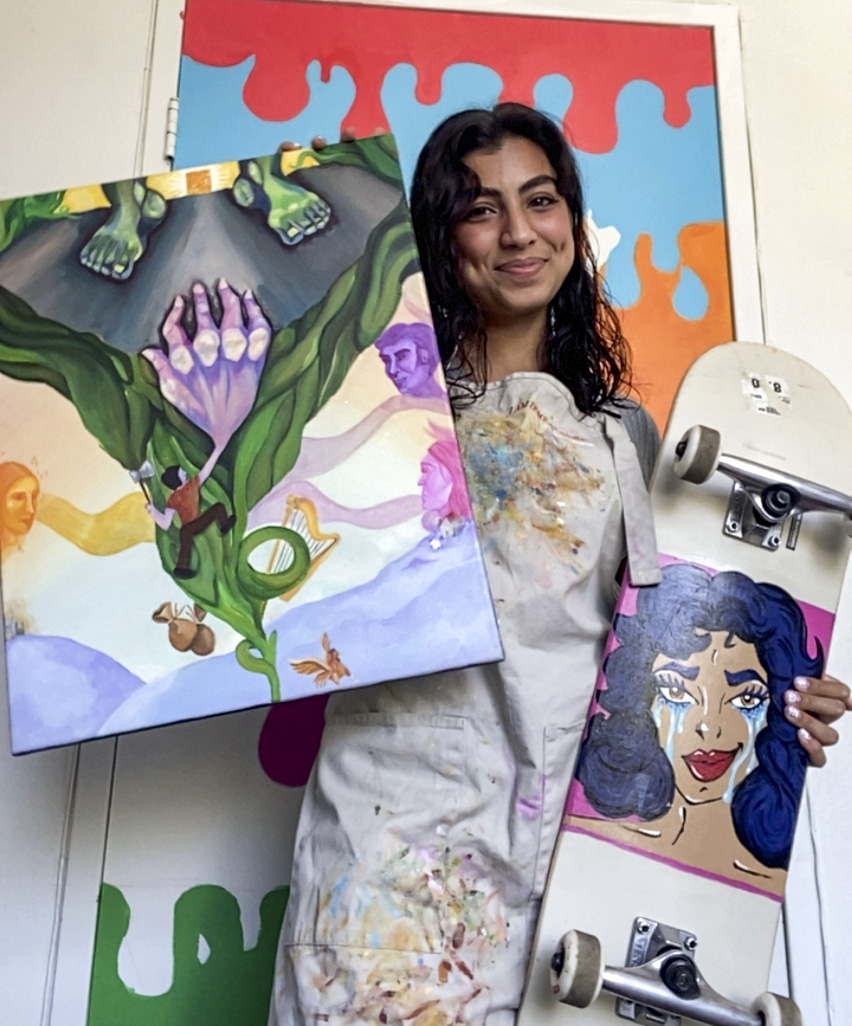 Student artist Purva Joshi is taking commissions to customize items like skateboards and denim jeans. Profits will be donated to the Black Trans Travel Fund and the Yemen Relief and Reconstruction Foundation. (Sakshi Joglekar/Daily Bruin)
No project is off-limits for student artist Purva Joshi – who is customizing everything from AirPods cases to denim jeans.
Joshi, a second-year molecular, cell, and developmental biology student, has raised more than $100 through commissioned pieces to support both the Black Lives Matter movement and the humanitarian crisis in Yemen. She began accepting commissions through Instagram in June and has completed a range of projects thus far. The profits have since been split between the Black Trans Travel Fund and the Yemen Relief and Reconstruction Foundation.
"I realized that art is fun, but there are more important things going on that I want to help in any way I can," Joshi said. "I wasn't able to go to protests (for the BLM movement) in person just because of coronavirus, so I thought this was one way I could contribute."
Joshi said she settled on the Black Trans Travel Fund and the YRRF for donations because the issues they address felt most relevant. Beyond their timeliness, Joshi said her research reflected that the organizations utilize donated funds quickly and, in the YRRF's case, can provide on-the-ground relief.
[Related: Cross-UC group to hold online concert in support of Black Lives Matter movement]
Though she only recently began commissioning pieces, Joshi said she has been interested in art from a young age and had begun exploring more experimental types of painting on fabric beginning in high school. While she always begins with a sketch, Joshi said she does not restrict herself to the sketch while painting.
"I don't force myself to be too exact with the sketch because as you're painting you have kind of the option of making some mistakes and allowing (the paint) to guide you," Joshi said.
Joshi typically works with acrylic paints, which she said allows her a free range of color to explore in various pieces. When working with fabric, Joshi ensures her paint will be long-lasting by mixing it with a fabric medium. She said growing up around artists in her family has allowed her to explore different mediums and methods throughout her life.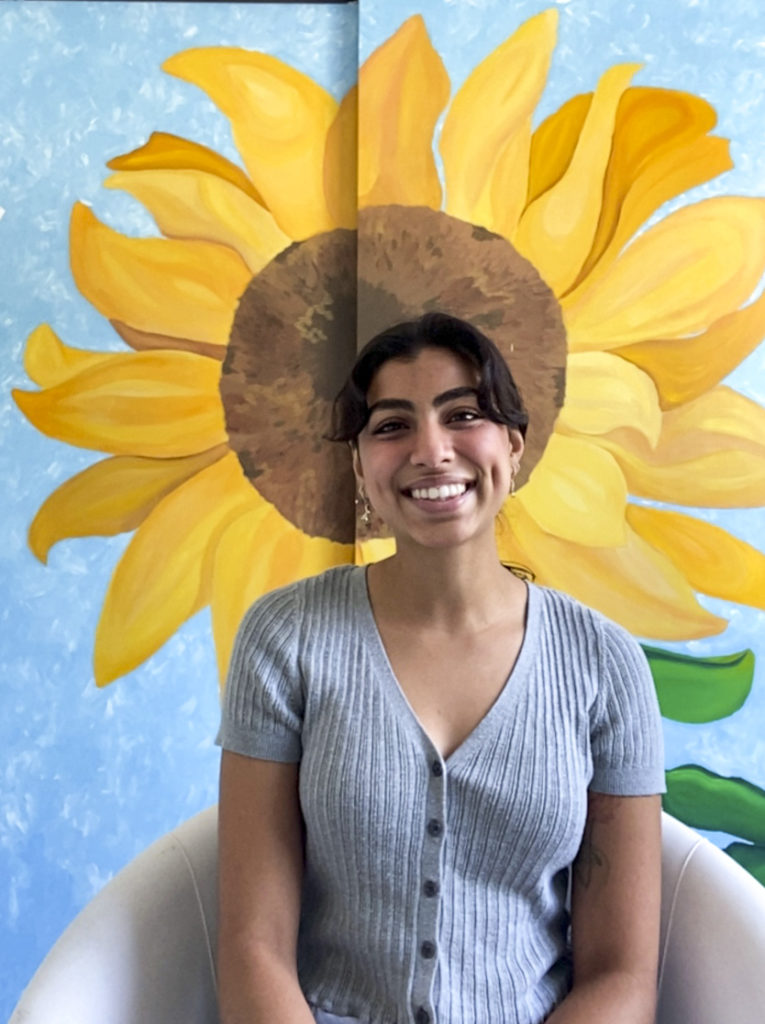 With her recent commissions, Joshi posted a few sample ideas and pieces, including embroidery work and customization of sneakers or skateboards, but she said she is open to working with whatever ideas her customers bring. When fulfilling commissions, Joshi works with customers to make sure the idea caters to their vision by sending them sketches and incorporating their feedback throughout the process.
Joshi's most recent commission from Emily McElroy showcases her work on a pair of jeans decorated with a painted sun and moon pattern. After attending high school together, McElroy said she was confident Joshi would be the right person to paint a pair of jeans she had been hoping to customize for a while. McElroy said she sent Joshi a few inspirational photos but otherwise left the design and color scheme up to her.
"The second I saw she was (commissioning work and donating profits) I knew that I should jump on it because it was great for her to be doing it," McElroy said. "She's so artistic, I wanted to help her along with that."
[Related: Creators turn to art as a form of activism to support Black Lives Matter movement]
Kelsey Chan, a second-year English student and close friend of Joshi's, said she has been familiar with Joshi as an artist for a few years now. For Chan, the vibrance of Joshi's pieces and deft portrayal of emotion define Joshi's artistry, which Chan recalls from the art classes they took together in high school.
"She does a really good job at capturing very visceral emotions," Chan said. "It invites emotion – it's very lively work."
Chan, who commissioned a case for her AirPods said she had been hoping to get a custom piece done by Joshi, and hearing about her idea to donate the proceeds allowed her the opportunity to make it a reality. While Chan had the initial idea of a frog on the case, Joshi said she added details like tiny golden stars as the project progressed.
Moving forward, Joshi said she is looking to delve into creating smaller pieces in addition to custom commissions. Though she has been working through Instagram, Joshi may expand to Etsy to accommodate more buyers and increase the accessibility of her work to continue raising money for the Black Trans Travel Fund and YRRF.
"I'm trying to expand to doing stickers and jewelry because it seems more feasible for people to buy that type of art," Joshi said. "I'll still be able to produce art, and it'll be more widely available."