Social justice, not profit, is at the heart of students' new clothing line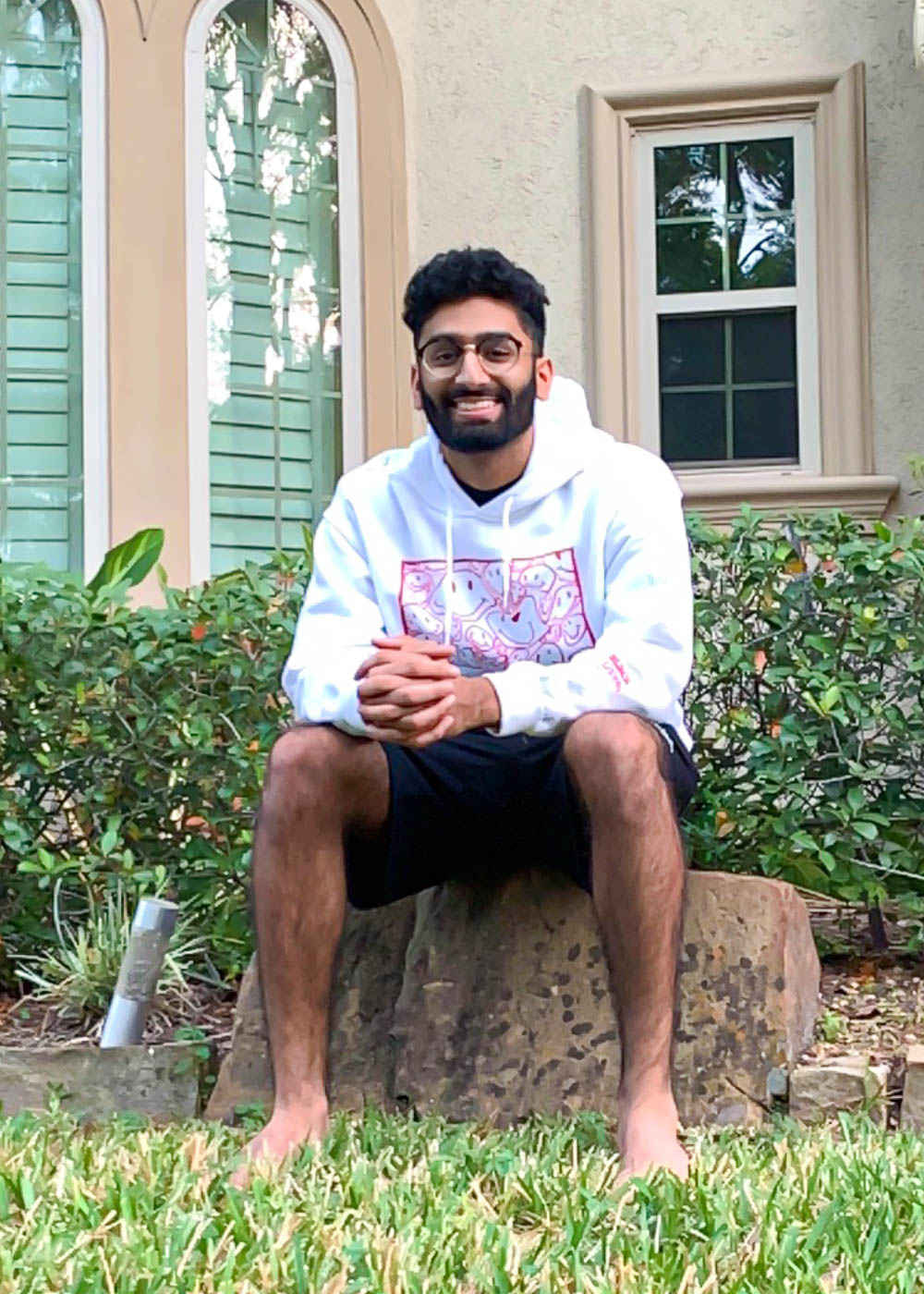 Vijay Patel and three of his friends founded Fit Your Values, a clothing store that sells items themed around various social justice movements. Since launching the site, they have made $1,000 in profits and donated it all to the Black Lives Matter movement. (Courtney Quirmbach/Daily Bruin)
This post was updated Oct. 25 at 6:44 p.m.
Within two weeks of going live, Vijay Patel's online store amassed nearly $1,000 in profits – though none of it will be kept.
Founded by Patel and three of his friends, Fit Your Values is an online clothing store selling a variety of wardrobe basics themed around different social justice movements. The second-year neuroscience student said the company advocates social justice not only through its clothing's graphics but also through the business model itself – as all proceeds are donated to relevant charities. Neither the founders nor the clothing designers take a salary, and the company operates on an entirely volunteer basis. In doing so, Patel said the store is able to support the causes represented on its clothing in a tangible way.
"We kind of envisioned this as everyone needs to … buy their clothes from somewhere," Patel said. "So rather than it going to people or companies that already make so much money, they can put their money into better causes."
[Related: Student's craft business offers personalized necklaces, custom LED acrylic lights]
The site's first clothing collection is dedicated to Black Lives Matter, a movement which Patel said motivated him to start building the site in May. Inspired by the surge of advocacy on social media, Patel said he reached out to three of his high school friends to brainstorm ways they could help make an impactful, positive difference together. Caitlin Ellithorpe, a student at the University of Chicago and one of the company's four founders, said she wanted to be conscious that their initiative wouldn't profit off the movement – financially or otherwise.
"I feel like a lot of the general attitude towards Black Lives Matter was performative based on my observations with social media," Ellithorpe said. "I did definitely want to be different and stand out from that."
While the initial idea was to design and donate clothes to Black Lives Matter organizations, Patel said the team realized a clothing store could be a vehicle to generate funds for the causes they believed in, all while providing customers an invitation to do so as well. In selecting the charities, Ellithorpe said the team aimed to promote a spectrum of causes within the Black Lives Matter movement, especially those that were not receiving as much of the spotlight. For example, one of the four selected charities is The Okra Project – a mutual aid collective that provides home-cooked meals specifically to Black trans, nonbinary and gender-nonconforming people.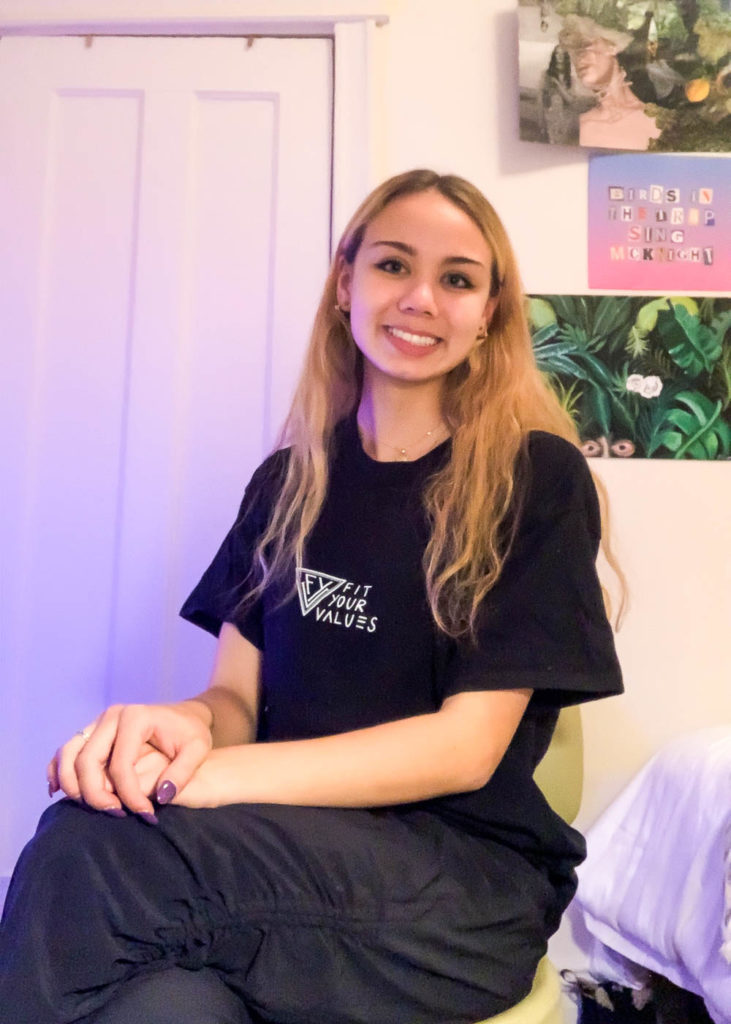 [Related: Student raises funds for BLM movement, Yemen crisis through commissioned artwork]
Although starting capital was limited between the four students, Patel said the store found its footing through an on-demand business model – the company doesn't actually keep an inventory of clothes. Instead, an item is only produced when a customer orders from the store, minimizing expenses and risk of loss. Through this structure, he said Fit Your Values is able to stay viable despite not keeping any profits.
As for the clothes themselves, the Black Lives Matter collection focuses heavily on streetwear – featuring an assortment of graphic hoodies and T-shirts that depict issues of police brutality, Black mental health and distorted justice. Second-year economics student Josh Kirshner, who helped design the "Have Compassion" hoodie, said partnering with Fit Your Values gave him the opportunity to express his solidarity with the movement through artwork. The hoodie, which presents a yin yang symbol, abstract faces and the phrase "See More to Be More," conveys a message about the concepts of duality and empathy during painful times, Kirshner said.
"There's so much hatred around, but we always have to remember that everything in the universe is balanced," Kirshner said. "So even if there is a plethora of hatred, there's also a plethora of love, and we need to figure out how to properly take that energy and use it as compassion."
As Fit Your Values gains traction through social media, Patel said he hopes to expand with collections dedicated to other prevalent issues like women's rights and climate change. Ellithorpe said the team is also working on a voting collection for the 2020 election, with proceeds going toward various voting rights organizations.
With shifts in the cultural mood, Patel said the brand strives to help maintain awareness around important social justice causes like Black Lives Matter, so they continue to endure instead of being perceived as trends. To support each cause over time, he said no collection will ever be removed from the site. Rather the company will continue to donate for as long as customers are interested. In the end, Patel said Fit Your Values tries to live up to its own core principles of helping uplift marginalized communities and encouraging others to become more involved in doing the same.
"Our primary values are equality (and) justice," Patel said. "Things that make people and the communities they live in better, and causes that deserve attention (that) we can help in any way we can."