Movie review: 'Rebecca' falls short in character, plot development despite strong visuals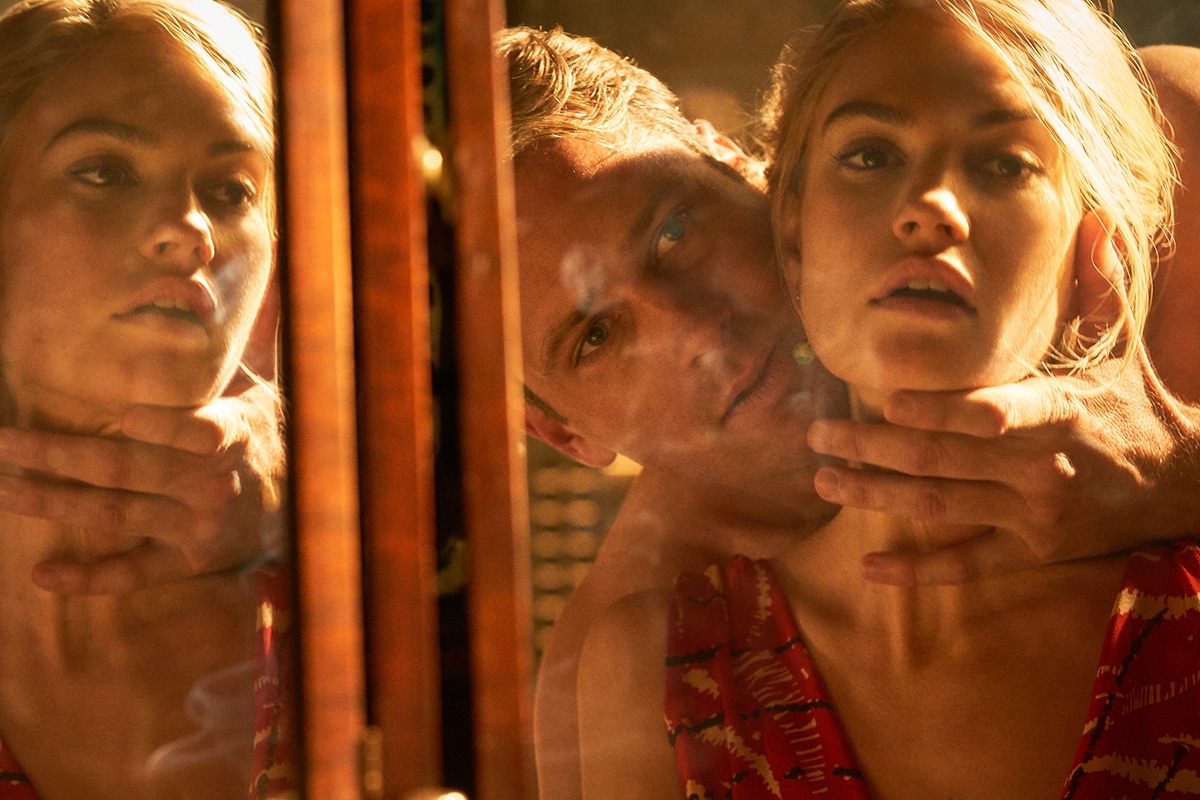 (Courtesy of Kerry Brown/Netflix)
"Rebecca"
Directed by Ben Wheatley
Netflix
Wednesday
Much like Lily James' nameless heroine, "Rebecca" is clearly suffering from an identity crisis.
Director Ben Wheatley's new romantic thriller, "Rebecca," arrives Wednesday on Netflix and is the newest in a long string of adaptations for Daphne du Maurier's titular novel. The film follows the second wife (Lily James) of Maxim de Winter (Armie Hammer), a wealthy widower who is haunted by the memory and the mystery of his deceased first wife, Rebecca. Although Wheatley has attempted to craft a film that stands apart from Alfred Hitchcock's 1940 version which won best picture at the Academy Awards, it is hard to imagine any such praise falling on 2020's "Rebecca."
[Related: Movie review: Live-action 'Mulan' fails to develop emotional plots, reflect cultural nuances]
The film starts off strong, featuring dazzling visuals and a palpable sense of excitement as the soon-to-be Mrs. de Winter is caught up in Maxim's glamorous lifestyle when they meet in Monte Carlo. The energy of the honeymoon period soon fades, however, as the couple returns to the drab environment of Manderley, the ancestral de Winter home.
James and Hammer play off each other unexpectedly well, as seen from the sun-drenched sensuality of their meeting to the iciness of their marital spats after absconding back to Manderley. As such, it is a shame that Maxim's screen time becomes spotty in the latter half of the film. While the choice may be meant to lock the viewer into the subjective headspace of Mrs. de Winter's isolation, it does nothing to ramp up the tension in what is supposed to be a romantic thriller.
As Maxim grows distant from his new wife, the plot descends into a strange power play between Mrs. de Winter and the housekeeper Mrs. Danvers (Kristin Scott Thomas), who was Rebecca's close confidante. James' seemingly infallible charm is nearly lost on-screen as her character remains meek and out of her depths during her disputes with Mrs. Danvers. The continuous clashes between Mrs. Danvers and Mrs. de Winter become exhausting to watch as the latter is repeatedly reduced to a puddle of tears at being unable to live up to Rebecca's memory.
[Related: Movie review: 'Tenet' overcomes its flaws, delivers with its action sequences and visceral visuals]
Although Scott Thomas turns in a compelling performance, her role is frustratingly underwritten. Mrs. Danvers' intense love for Rebecca and grief at her passing are easily some of the most compelling material in the film, but this hidden backstory is rarely addressed. Instead Mrs. Danvers is used as a plot device to torment the protagonist, coming across as a hateful caricature rather than as a real character.
Mrs. Danvers isn't the only character lacking in development, as it is also hard to remain invested in a protagonist who lacks a personality beyond feeling bad about herself – even when Mrs. de Winter begins to take on a more active role in the third act.
As Rebecca's secrets are posthumously revealed, the film shifts gears yet again to become a murder mystery and a courtroom drama. After being trapped with Mrs. de Winter at Manderley for so long, the abrupt shifts in setting and genre are jarring and poorly paced. Maxim's emotional distance throughout the film leaves his eventual reconciliation with Mrs. de Winter feeling lackluster as well. Coming from a director whose previous work is notable for its gritty violence such as in "Kill List" and "Free Fire," "Rebecca" is surprisingly toothless.
Although Wheatley fails to make the source material truly his, there are still aspects of "Rebecca" in which his creative eye shines through. What the film lacks in its script and character development, it makes up for in visuals.
The director employs gripping imagery in the handful of nightmare scenes sprinkled throughout the film, and the luxuriously designed Manderley acts almost like a character of its own. Additionally, Clint Mansell's exciting musical score helps "Rebecca" maintain its strong sense of atmosphere. The solid production design and dedicated performances by the cast are unfortunately let down by the weak vision behind the project as a whole.
And given that Netflix released "The Haunting of Bly Manor" merely weeks ago, viewers don't have to look far if they want to watch something spooky, romantic and of substance.