Multiple locations available for those who will cast ballots in Westwood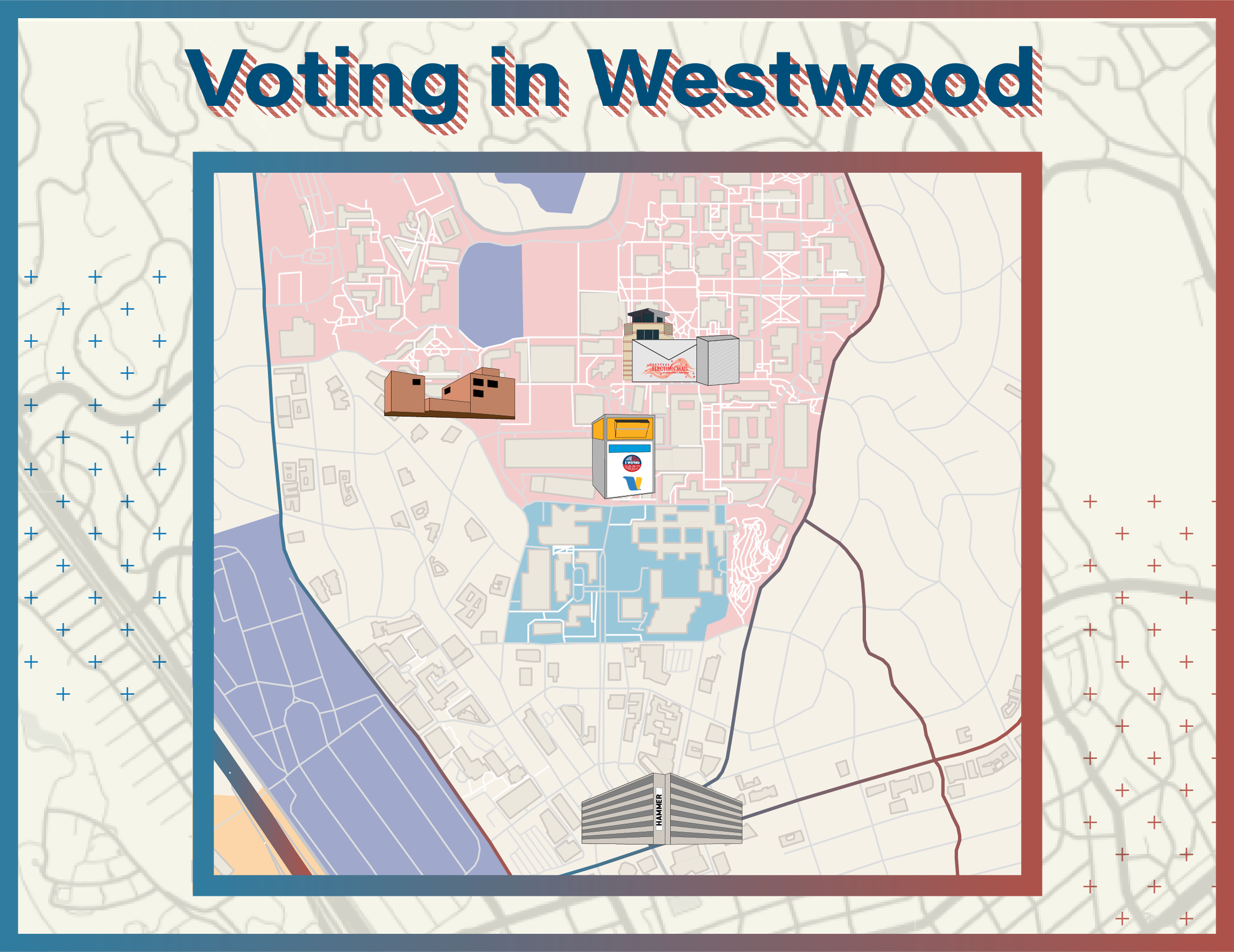 (Ben Brill/Graphics editor)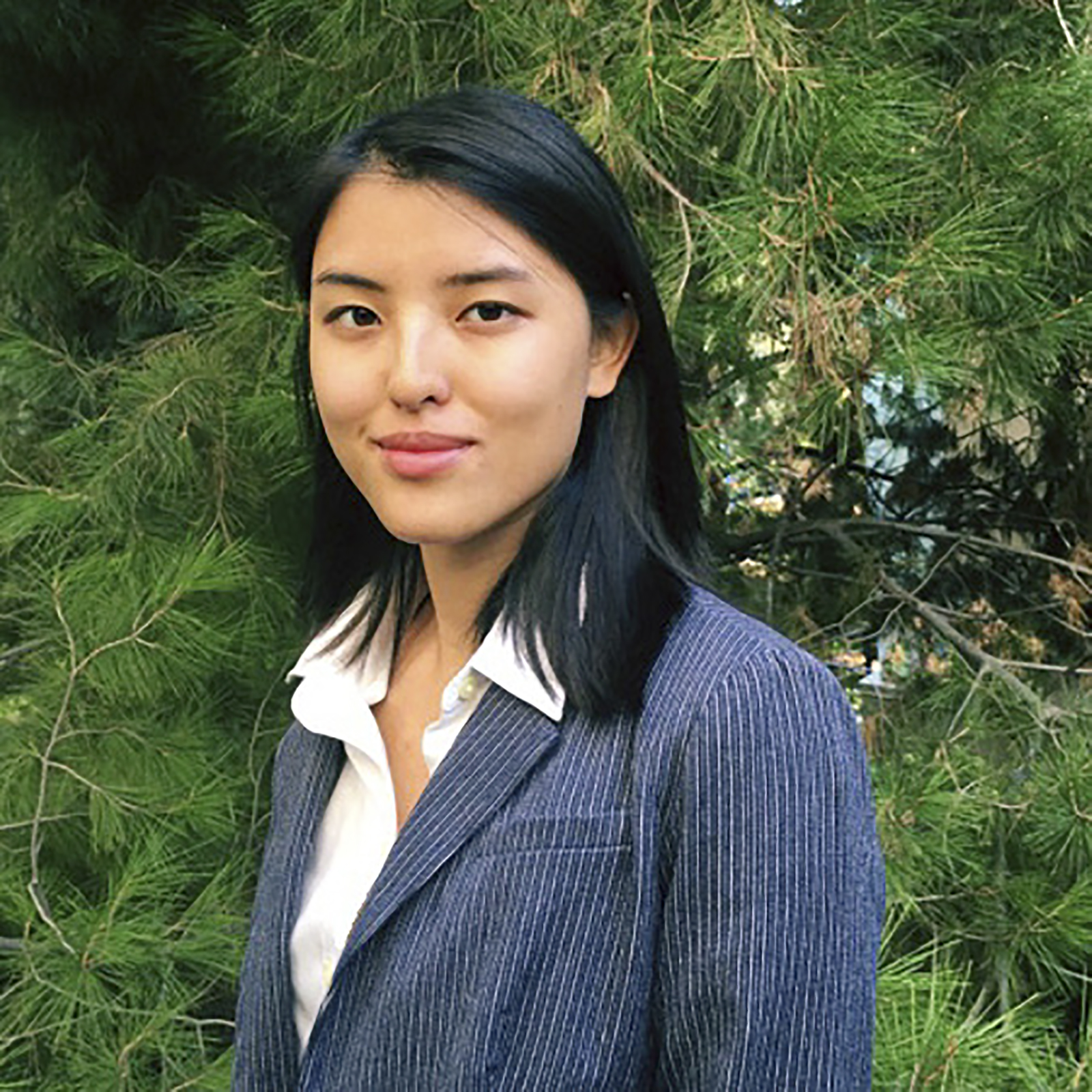 Students might not have many options to take classes on campus, but they'll still have their choice of voting options on campus.
Starting at the end of October, voters can cast their ballots at Bradley International Hall, Ackerman Union and the Hammer Museum for the November elections, said Marisa Osborne, the events division manager at Associated Students UCLA.
Westwood Voting Centers
SOURCE: Los Angeles County Registrar-Recorder/County Clerk. Interactive by Keri Chen, Stack contributor. Graphic reporting by Ben Brill, Graphics editor. Graphic by Ben Brill, Graphics editor.
Ackerman Union and Bradley Hall will be open to voters from Oct. 30 to Nov. 2 between 10 a.m. and 7 p.m. The Hammer Museum will be open from Oct. 24 to Nov. 2 between 10 a.m. to 7 p.m. All three locations will be open from 7 a.m. to 8 p.m. on Nov. 3, Election Day. And if a voter gets in line at 8 p.m., they will be able to vote, Osborne said.
There will also be a mail-in ballot drop box on the median strip on Westwood Plaza, near the information kiosk, Osborne said. Voters can also mail their ballots at the blue mailboxes and at the United States Post Office located on Ackerman Union A-Level.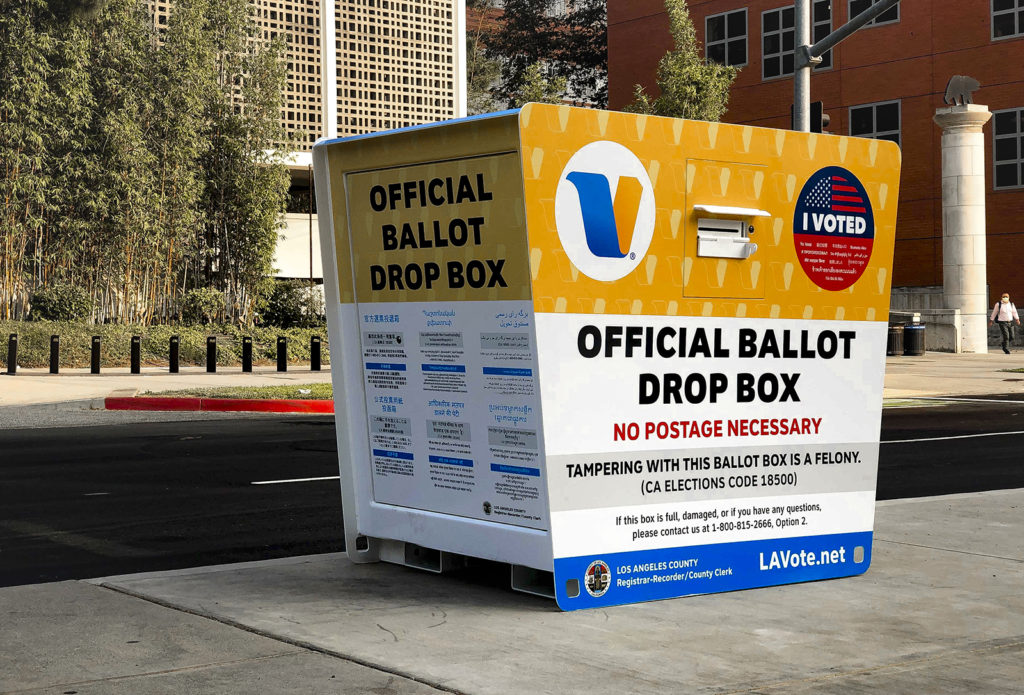 The polling locations and drop off boxes on campus could help mitigate problems that student voters faced in the past, Osborne said. During the March 2020 Democratic primary elections, students had to wait hours at Ackerman Union to cast their votes. Voting machines also went down at one point in the day.
The polling locations will also adhere to Los Angeles County's health guidelines for in-person voting to prevent potential COVID-19 infections, Osborne said.
In-person voting centers will require face masks and physical distancing, according to the LA County Safe Presidential Election Plan guidelines. The centers will give voters masks and gloves upon request and will sanitize polling equipment after each use, the website stated. Voters can also participate in curbside voting if they cannot enter the building.
"We're really pushing people to register early (and) adding additional locations, mechanisms and ways that people can register," Osborne said. "These are all things that are going to help us. … We feel very comfortable in the plans that we have set and our ability to pivot as needed."
Californians have until Oct. 19 to register to vote. Voters also have until Election Day to submit a provisional ballot in person if they are not on the official voter registration list at the polling locations or if they switched to voting in person instead of voting by mail. County officials will check if the voter is eligible and has not already voted by mail after the provisional ballot is cast.
Student organizations on campus are also working to get more people in the UCLA community registered to vote.
Student leaders should facilitate engagement with underrepresented communities on campus through a more targeted approach, said Christina Sargsyan, the co-chair of BruinsVote, a student coalition that provides voter resources and registers students to vote.
The coalition increased outreach to students in the fields of science, technology, engineering and mathematics, who have historically voted in lower numbers than other students, said Sargsyan, a third-year psychobiology student. BruinsVote has engaged with students through online class announcements and has worked with STEM-related organizations, including LA Hacks and the Association for Computing Machinery, she added.
The coalition also partnered with UCLA Athletics to establish an ambassadorship program, in which athletes can use social media to encourage people to vote, she said.
BruinsVote is also organizing a competition between student organizations to see who can register the most students, Sargsyan said.
More than 70 organizations on campus, such as the Undergraduate Students Association Council Community Service Commission and Cultural Events Commission, have joined the BruinsVote coalition so far, she said.
BruinsVote is also emphasizing phone banking, in which coalition volunteers call students to register to vote and ask them to reach out to 10 of their friends about registering, Sargsyan said.
"In a way, (COVID-19) was positive because it's allowed us to get really creative," Sargsyan said. "And I think everyone's kind of picked up these new tactics that no one really put in the time to work on before."
As the Oct. 19 deadline approaches for voter registration, Sargsyan said the coalition is ramping up its outreach efforts through a phone banking blitz and giveaways. The BruinsVote website helps streamline the registration process, she added. The organization aims to register 2,020 students for this upcoming election, Sargsyan said.
USAC External Vice President Aidan Arasasingham said his office and BruinsVote are working closely with UCLA administration to relay important voter information via campus-wide emails and social media campaigns. Ultimately, he said the coalition aims to remind students as many times as possible of their different options to vote.
Even though COVID-19 upended the normal state of operations, Arasasingham said he remains optimistic about the student voter turnout in the November elections.
"We're continuing and we're adapting (our organizing) to the new digital and pandemic environment," Arasasingham said. "But I think the enthusiasm behind voting has really only increased."
Kong served as the Theater | Film | Television editor for the Daily Bruin from 2020-2021. She was previously an A&E reporter from 2019-2020.
Kong served as the Theater | Film | Television editor for the Daily Bruin from 2020-2021. She was previously an A&E reporter from 2019-2020.