Required Taste: Exploring our emotional connection with food brands, marketing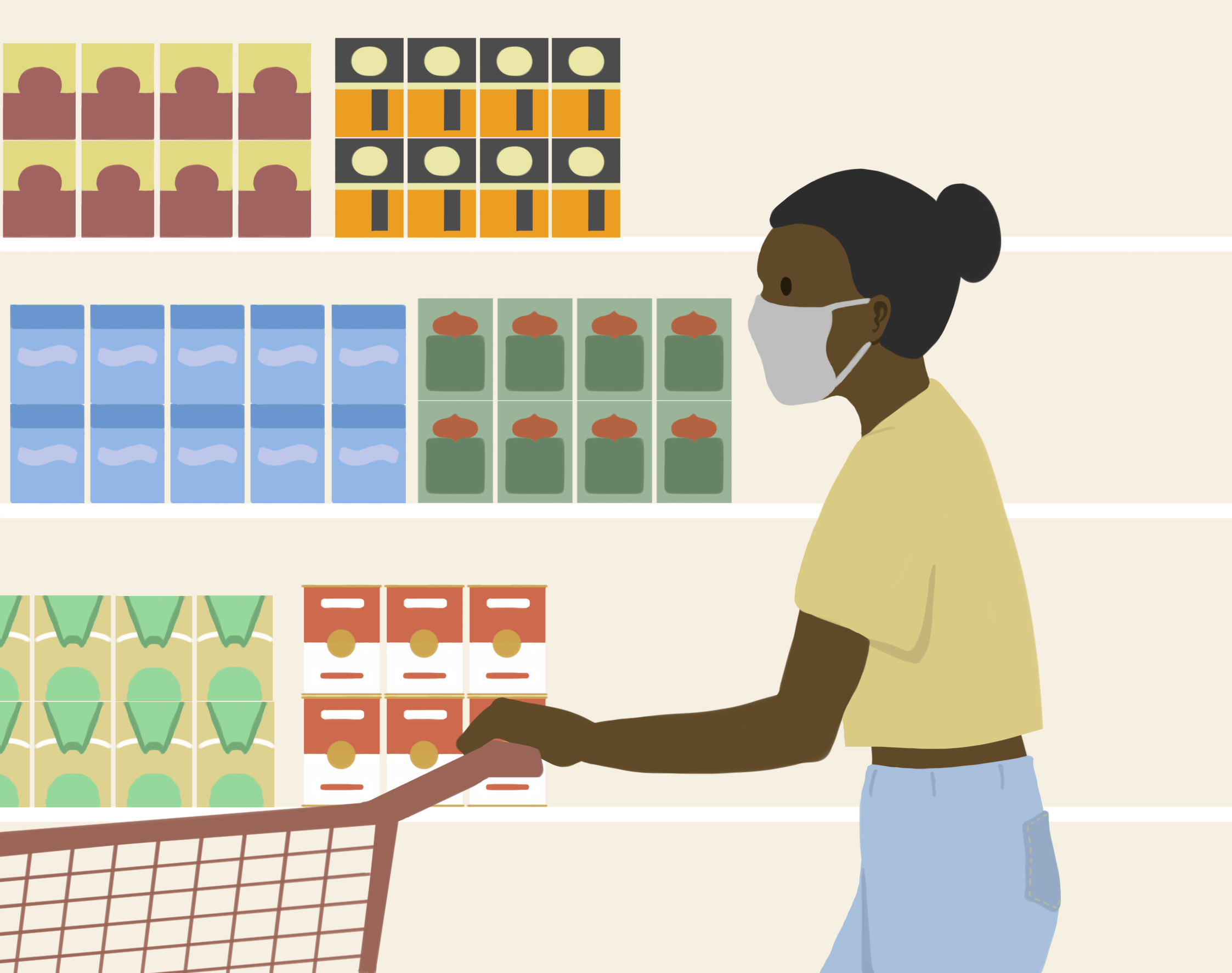 (Alice Zhang/Daily Bruin)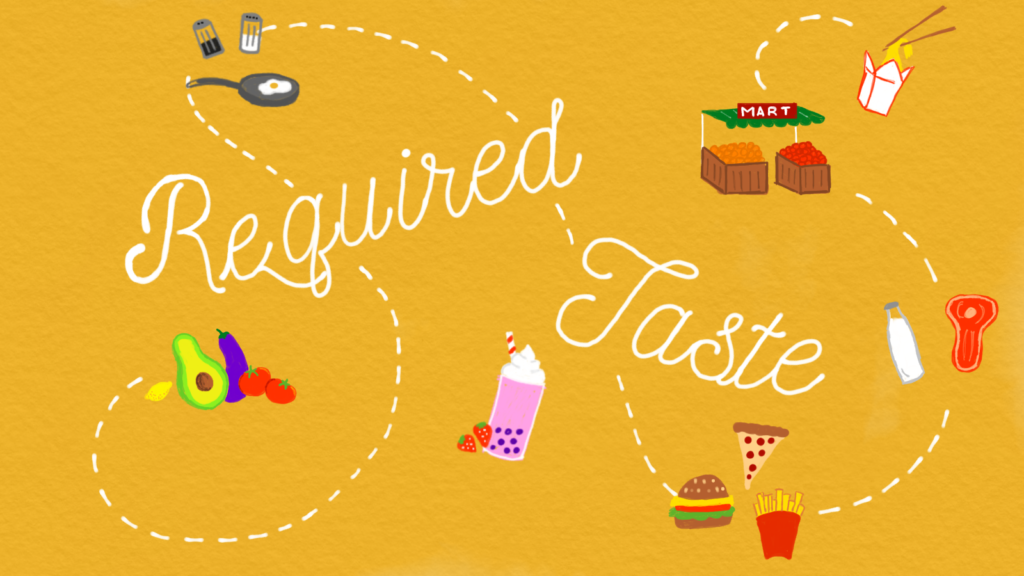 This post was updated Oct. 11 at 7:11 p.m.
Food has become more than just fuel – alongside nourishing our bodies, it taps into our emotions and can infiltrate our minds. In a country known for its freedom, columnist Zinnia Finn will explore the extent to which American culture is tethered to food and the depths to which we each experience this relationship in everyday life.
It starts in the supermarket.
The competition for the shopper's attention is nearly subliminal – indicated only by a flashy package, eye-level placement or a sticker claiming that its contents are "New!" On aisle one, a variety of bread loaves, despite having nearly identical ingredients, all boast different levels of whole grains and varying degrees of heart healthiness. One is particularly eye catching, reminiscent of a sandwich bread from childhood. Suddenly, the slices are appealing to more than just taste buds – they're associated with emotions.
Professor of marketing and behavioral decision-making at the UCLA Anderson School of Management, Sanjay Sood, said this transformation of a simple commodity into something beyond itself can be attributed to branding. And so, two of these sentimental loaves make it into the shopping cart – it's a marketing success story.
"In branding, what we're trying to do is move beyond being a product," Sood said. "We try to engender an emotional reaction out of the consumer."
There are two primary strategies to garner this emotional response, Sood said: a "house of brands" approach and a "branded house." The big-name brands on supermarket shelves are usually an example of the former, meaning that they are owned by a lesser-known parent company that pours advertising dollars into its individual products. For example, Oreo, Ritz and Trident are all household names, but their umbrella brand, Snackworks, is relatively unknown. Sood said this technique of financing individual names is more costly but hypothetically more failsafe, as it provides multiple streams of potential revenue.
[Related: The Quad: Exploring the significance of ethnic markets as 99 Ranch Market comes to Westwood]
The latter strategy, a branded house, is exemplified in Costco's Kirkland Signature products or a Westwood Bruin staple: Trader Joe's. These companies are characterized by financing the name as a whole, as opposed to specific, individual products. This method is more cost effective than the branded-house strategy, he said, however, it is slightly unpredictable. If the singular brand doesn't become known, the entire company could fail.
Trader Joe's, however, is an exception to this risk profile. Not only has the store managed a successful branded-house strategy, but it has also amassed what some would classify as a cult following.
"(Trader's Joe's) can source their products directly branded as Trader Joe's, and because it's dealing directly with the manufacturers, they can provide a lower price point and take a higher (profit) margin," Sood said. "It's an unusual situation; most retailers don't have that kind of loyalty."
This loyalty is apparent both in-store – through Trader Joe's customer retention – and beyond the supermarket's walls as TikTok product recommendations, YouTube hauls and Instagram review accounts can all be found centered around the grocery store. There's no definite explanation for this. However, Sood postulates that a big portion of Trader Joe's success is the store's ability to produce a consistent narrative as well as a high quality, and most importantly, stick to it.
Within the world of Trader Joe's connoisseurs are Michaela Bailey, a fourth-year student at Hastings College, and Julie Tucci, a third-year student at University of Colorado, Boulder, co-creators of the Instagram account @_traderjoeshoes. In May, Tucci said a case of quarantine boredom sparked a spontaneous drive to investigate the pair's nearest Trader Joe's in Greenwood Village, Colorado. One maiden voyage quickly developed into a Thursday tradition, accompanied by an Instagram account that's nearing 1,000 followers, Bailey said.
"All the employees at Trader Joe's are really nice; we have some that we're even Facebook friends with, just because we've gone so much," Tucci said. "I think the whole experience is really wholesome, and it doesn't feel like a chore to go to Trader Joe's, whereas going grocery shopping at Walmart or King Soopers would be."
[Related: Restaurant review: DTLA ramen spot modeled after 'Blade Runner' offers futuristic dining experience]
The success of Trader Joe's as a shopping experience is closely aligned with what Aimee Drolet Rossi, professor of marketing at the Anderson School of Management, has outlined as the evolution of branding over the last 150 years. Food marketing is beginning to venture beyond the concept of trademarks – brand names that are purely indicative of quality – and into the realm of emotional response.
"It's not so much that brands can attract attention (anymore), it's that people have a relationship with the brand," Drolet Rossi said. "When they see a brand name that they know, they have certain expectations about the quality of the product, but also about the quality of the emotions they'll experience."
This emotional connection holds true for Tucci, who said one of the main reasons she frequents Trader Joe's is because the shopping experience is enjoyable and leaves her feeling responsible and healthy. Many of the store's products also come with simple recipes or preparation instructions, which positions them as quick, nutritious staples, Bailey added.
"I feel like when you go to the grocery store, you want the chips and you want the candy, because it's not that exciting," Tucci said. "Whereas here (at Trader Joe's), the potstickers are exciting, and their frozen fish is exciting – you want to eat these things that are better for you because you can't get them anywhere else."
Since starting their Instagram account, Bailey and Tucci have returned to their respective colleges, with the nearest Trader Joe's for Bailey being three hours away, round trip. However, despite the distance, she still manages to make the trek. The two both acknowledge that their Trader Joe's journey is still in its infancy, but agree that the supermarket has become an enriching element of their lives. Since they started shopping, they've introduced friends to new products, felt another sense of purpose and connected with fellow Trader Joe's fans.
For Bailey and Tucci, the supermarket aisles are now stocked beyond basic nutritional needs and superficial products.
"It's more than just food or shopping for groceries," Bailey said. "There's a much bigger sense of community."
Finn is the 2021-2022 lifestyle editor. She was previously an Arts columnist and reporter from 2020-2021 and was a member of PRIME's first intern class. She is a third-year neuroscience student from San Francisco, California.
Finn is the 2021-2022 lifestyle editor. She was previously an Arts columnist and reporter from 2020-2021 and was a member of PRIME's first intern class. She is a third-year neuroscience student from San Francisco, California.