The Quad: Exploring the significance of ethnic markets as 99 Ranch Market comes to Westwood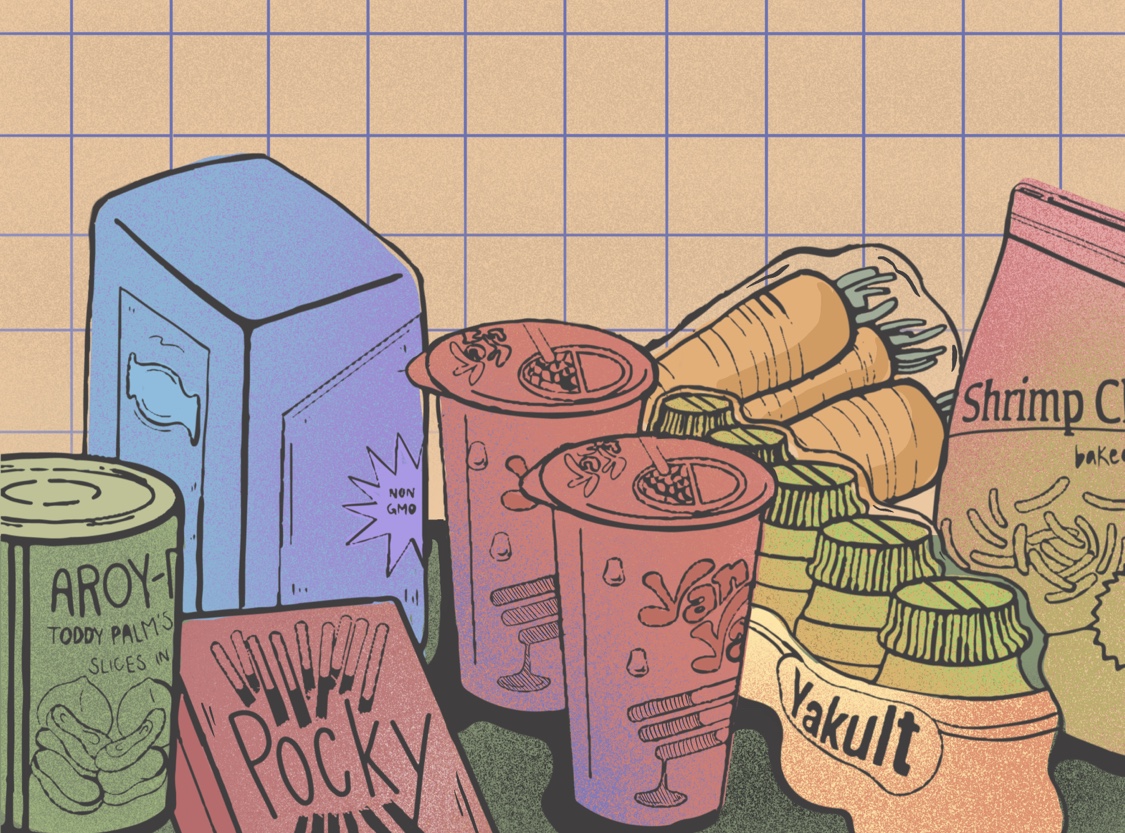 Westwood is enriching its cultural culinary experience with the upcoming opening of a highly popular Pan-Asian supermarket chain with 51 locations across seven states. That's right Bruins: 99 Ranch Market is coming to Westwood!
However, before Bruins take a quick scooter ride over to its new Westwood Boulevard location for some Asian snacks, it is important to acknowledge the development and current standing of Asian supermarkets – like 99 Ranch Market – and other ethnic markets in the U.S.
The United States has long been considered a "melting pot" of cultures from all over the world. This mixture of cultures has manifested itself in almost every facet of American culture – including grocery stores.
However, as the international population continues to grow, there has been a movement to distance ourselves from the metaphor of the "melting pot" – a phrase that often carries with it notions of cultural homogeneity and assimilation – and instead, progress towards embracing a multiculturalism in which distinct cultures are maintained and celebrated.
This multicultural shift is especially evident within the expanding international culinary scene in the United States. Beginning with ethnic food aisles and burgeoning into increasingly successful and independent grocery chains, cultures considered to be outside the American "mainstream" are able to be acknowledged in a distinctly culinary way.
[Related: LA's diverse restaurants give international students a taste of home]
Beyond the abstract concept of multiculturalism, Anson Lum, a fourth-year philosophy student and historian on the UCLA Association of Chinese Americans executive board, said ethnic supermarkets are significant in his life because they created a unique family tradition. Before the Filipino Island Pacific Seafood Market came to his hometown of Santa Clarita, there were no Asian grocery stores nearby – resulting in a weekly family outing to San Gabriel Valley in order to get the proper groceries.
"It's just where our culture is at, rather than Santa Clarita," Lum said.
Nonetheless, this journey into greater acceptance of culinary heterogeneity is not without controversy.
Sometimes labeled as "international" food aisles, these sectioned-off areas of mainstream grocery facilities are perceived by some as a reflection of the segregation and marginalization of minority culture; others argue that this "lumping together" of international products is merely an organizational technique that actually benefits the products' sales.
Lum acknowledged that there are both pros and cons of having such a feature in grocery stores.
"The benefits of having an international food aisle: They promote culture in a safe way … It's a controlled way for (people) to get out of their comfort zone," Lum said. "And then the con would be it's segregating in a sense … You're separating it such that one is normal and the other is abnormal."
In contrast to the comparatively very limited selection of ethnic food aisles, the ethnic grocery industry, as according to IBISWorld, is composed of entire stores and companies whose products are catered towards ethnically diverse populations. The report also found that the industry is supported by a consumer base of rapidly increasing Hispanic and Asian immigrant populations and that these increases in the foreign-born population are typically correlated with greater demand for these culturally-based supermarkets.
Anthony To, a second-year business economics student and alumni relations director of the UCLA Asian Pacific Coalition, suggested that this parallel growth is mutually beneficial for both ethnic supermarkets and the cultural population that they cater to.
"(Ethnic supermarkets are) a symbol of community," To said. "There's an economical need for them in this growing community, and once (the ethnic supermarket) is there, it helps the community grow even more."
The success of the ethnic grocery industry is not just a future expectation, but a present reality. In fact, the industry is currently valued at $37 billion and is projected to have a compound annual growth rate of 5.1% through 2023. Recognizable ethnic grocery stores that greatly contribute to this growth include the Pan-Asian H Mart, the Hispanic Fiesta Mart and Northgate Market, and, of course, 99 Ranch Market.
Beyond commercial success, the cultural significance of these markets is especially prevalent in Los Angeles, as the city has one of the largest immigrant populations in the U.S. And now, the opening of 99 Ranch Market in Westwood will further add to the city's role as a cultural hub.
Roger Chen, a Taiwanese immigrant, founded 99 Ranch Market in 1984 to fill a cultural void he identified in his new community. Beginning as a single store in Westminster, California, 99 Ranch Market has now become the largest Pan-Asian supermarket chain in the United States.
99 Ranch Market's success, however, was not achieved without overcoming challenges unique to ethnic supermarkets. One such challenge was the generation gap, or meeting the needs of both first-generation immigrants and their second-generation children, whose taste has often adapted to Western food.
This phenomenon was labeled as the "cross-generational transition" by Jonson Chen, current Vice Chairman of Tawa Supermarket Inc., and it is seen, for example, through Asian fusion foods such as wasabi flavored potato crackers and carbonara ramen.
Benjamin Kang, a second-year chemical engineering student and external vice president of the UCLA Korean American Student Association, suggested that these supermarkets actually help bridge this generational gap.
"I'm a second-generation immigrant … so I do understand the gap in that," Kang said. "Having these cultural and ethnic markets are important to kind of bring us back to what we grew up on and what our older immigrant generations grew up with."
Even though Bruins have already had a long history of venturing all around Los Angeles – from Sawtelle Boulevard to Koreatown – in their search for Asian specialty products, 99 Ranch Market will become the closest Asian supermarket to campus.
To suggests this proximity to UCLA is an important development as it provides greater ease of access in comparison to battling the often time-consuming Los Angeles traffic.
"(Transportation in LA) is such a big inconvenience to me that I'm not willing to take the extra step and get ethnic food; it's a big barrier to me enjoying my culture," To said. "So I'm really glad that 99 Ranch is coming to me, because it gives my community the opportunity to relish ethnic cuisines and share them with the UCLA community."
Overall, the explosive success of ethnic supermarkets and the personal connection the identifiers of the cultural community find in them poses the question: Why is it that food itself is so important anyway?
"For me, when I come home, that's the first thing I think of … the dinner-time meals (and) meeting with my family … it's a really sentimental moment," To said."It's (also) the easiest way to hop into someone's culture…By eating the food and just chit-chatting with people over the dinner table you can kind of see that cultural mesh and just learn more about our culture's food."