Q&A: Alum Kal Penn emphasizes importance of youth voters in new limited series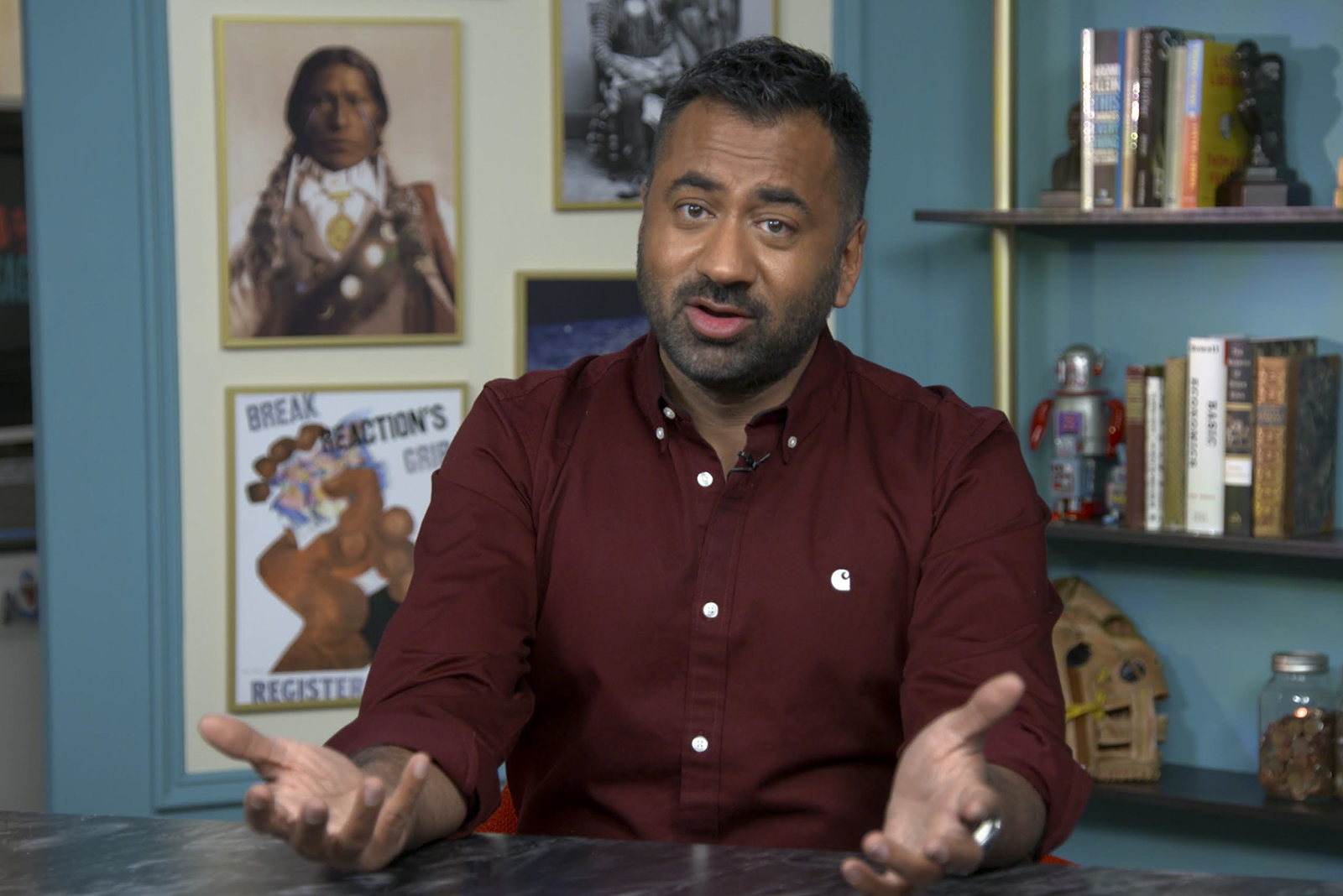 This post was updated Oct. 4 at 9:28 p.m.
Some people wonder if their vote really matters – Kal Penn wants to remind them how powerful their vote can be.
The UCLA alumnus is blending his comedic talents with his political experience in the White House for his new six-part series on Freeform, "Kal Penn Approves This Message." The show premiered Sept. 22, National Voter Registration Day, and Penn followed up with a virtual Q&A on Tuesday with universities across the country. Though the event is open to all students, school representatives from various universities, including UCLA, will be the ones to participate in the conversation and ask questions.
Prior to the Q&A, Penn spoke with Daily Bruin's Olivia Mazzucato in a roundtable interview with journalists from other universities to discuss key issues mobilizing Generation Z and millennial voters as well as the power of the youth vote.
Olivia Mazzucato: How is the message of your show tailored toward younger voters in particular?
Kal Penn: This is an audience that kind of rejects the notion that things have to be mutually exclusive, and I really love that. My sense of humor is well-documented – sometimes they're incredibly sophomoric, dumb jokes. (And in my show), we can make those jokes but two sentences later, I can cite some nerdy policy document that we're referring to in our episode and those can work seamlessly, and I love that about younger audiences.
You can provide a show that lives in the space that they're living in. They're much more dynamic than older audiences. And the other reason that we wanted to do it for a younger audience is there's so much energy that they have right now across the political spectrum in taking action and being outspoken. If we can partner with them on the civics part of that – to me, that was deeply exciting.
[Related: Q&A: 'Tenet' actor John David Washington reflects on experience working with cast, crew]
Sonia Rao (City and State desk editor of the Daily Tar Heel at UNC-Chapel Hill): The presidential election is coming up and it's a big election, but there's also a ton of local and statewide elections. Can you talk a little bit about how you might be targeting students for those (down-ballot) elections in your show and what the importance of those are?
KP: There's a lot of stuff that people are passionate about right now – from climate change to law enforcement issues (which) are happening at local and state level. Some of that is literally the difference between whether you and five of your friends showed up to vote. So we talk about what those are like and how people can make an impact on issues that we care about outside of just focusing (on the presidential election).
(In) our episode on climate change, we include young progressives, but we also include young evangelical Christians in the conversation. So one group obviously approaches climate change from the perspective of science, the other just from the perspective of faith. They probably disagree on 99% of other issues. To us, that's irrelevant because the issue that we're talking about is climate change so why not celebrate how they're coming to work together?
OM: For the virtual college Q&A, how are you approaching the fact that you're dealing with students in different states and therefore different potential barriers to voting?
KP: It's making sure that in your own community, you understand what the rules are and how to go about it. We're still early enough before the election that voter registration deadlines have not yet passed. There's still a way to make sure that you're registered. Some states have a more lenient policy than others, so it's highlighting what that is and making sure (the understanding is) even one step deeper than that.
Skylar Soria (Associated Students' vice president at California State University, Fullerton): What is your view on the role of social media in terms of engaging with student voters?
KP: It's been a really effective way to spread awareness about voting, about voter registration. I can't remember (there being) more conversation about how you can vote by mail and also how you can request your ballot and physically drop it off before the election.
On the flip side, social media makes all of us feel like we get our information instantaneously. Our three branches of government are specifically set up to move slowly, so the question I think a lot of us have is, "Why is that so much slower than how we operate in our real lives?" And as that frustration builds on why the system changes slower than it does in our real lives, what can we do to impact that?
[Related: Bruin Bash 2020 to forgo concert, feature Jaboukie and Tabitha Brown as speakers]
OM: Although youth turnout spiked in 2018, they're still relatively low. What do you think moves the youth vote to higher levels of participation?
KP: It's civic engagement, it's making sure we understand the process and why it matters and how we fit into it. There is an understandable frustration out there that the systems are not serving young people and the things that we're so passionate about, (which leads to) this idea that "My vote probably doesn't matter, so why should I vote?"
(And that idea is) a reminder that people in positions of power are going to great lengths to make you feel that way because of how powerful you are. (Politicians are) scared of you all coming out to vote in huge numbers because frankly, you probably have very few Democrats and Republicans in office today who would keep their jobs if the majority of young people came out to vote.
That would just be the reality.