Q&A: Jackie Cox talks 'RuPaul's Drag Race,' representation and activism in entertainment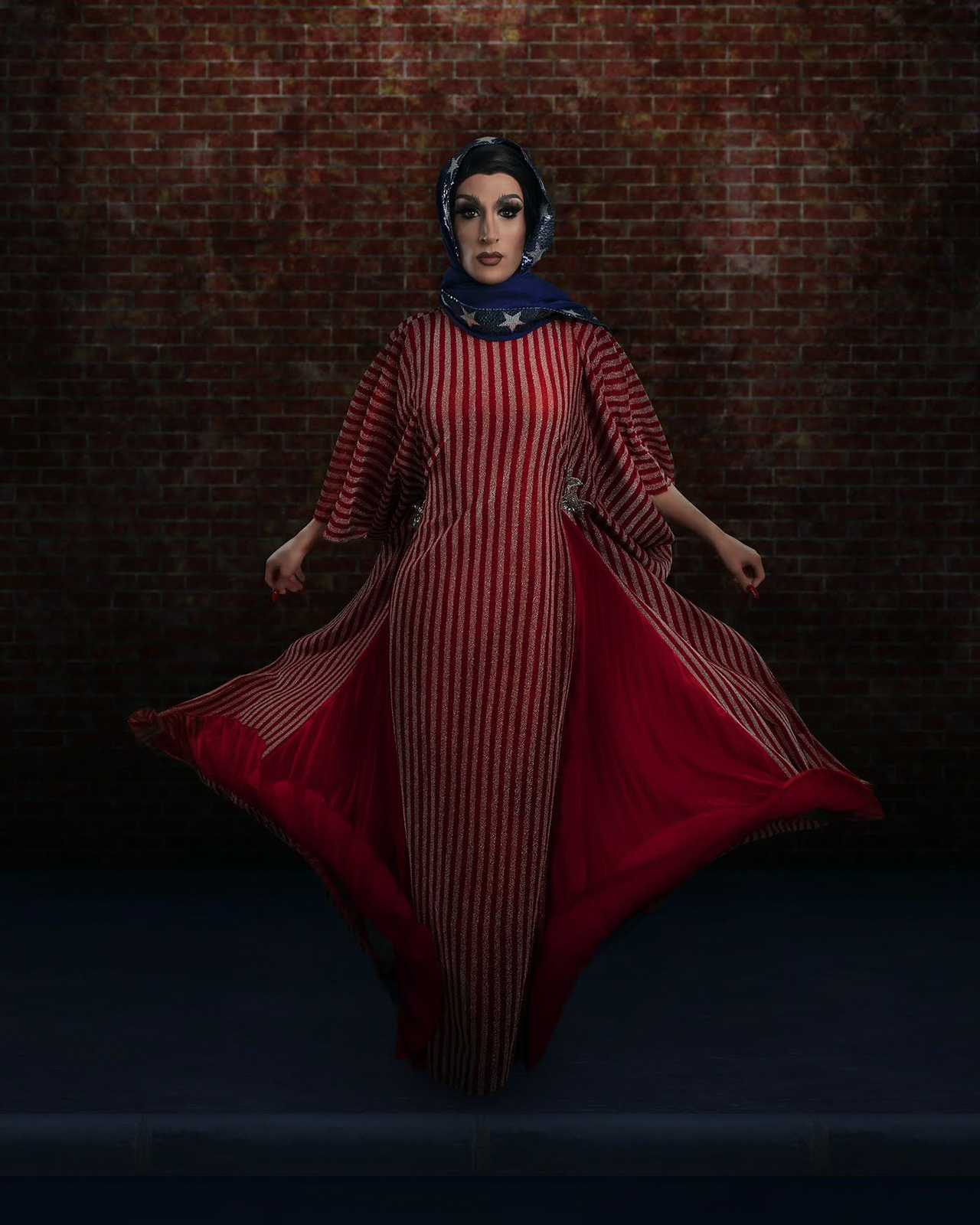 (Courtesy of Preston Burford)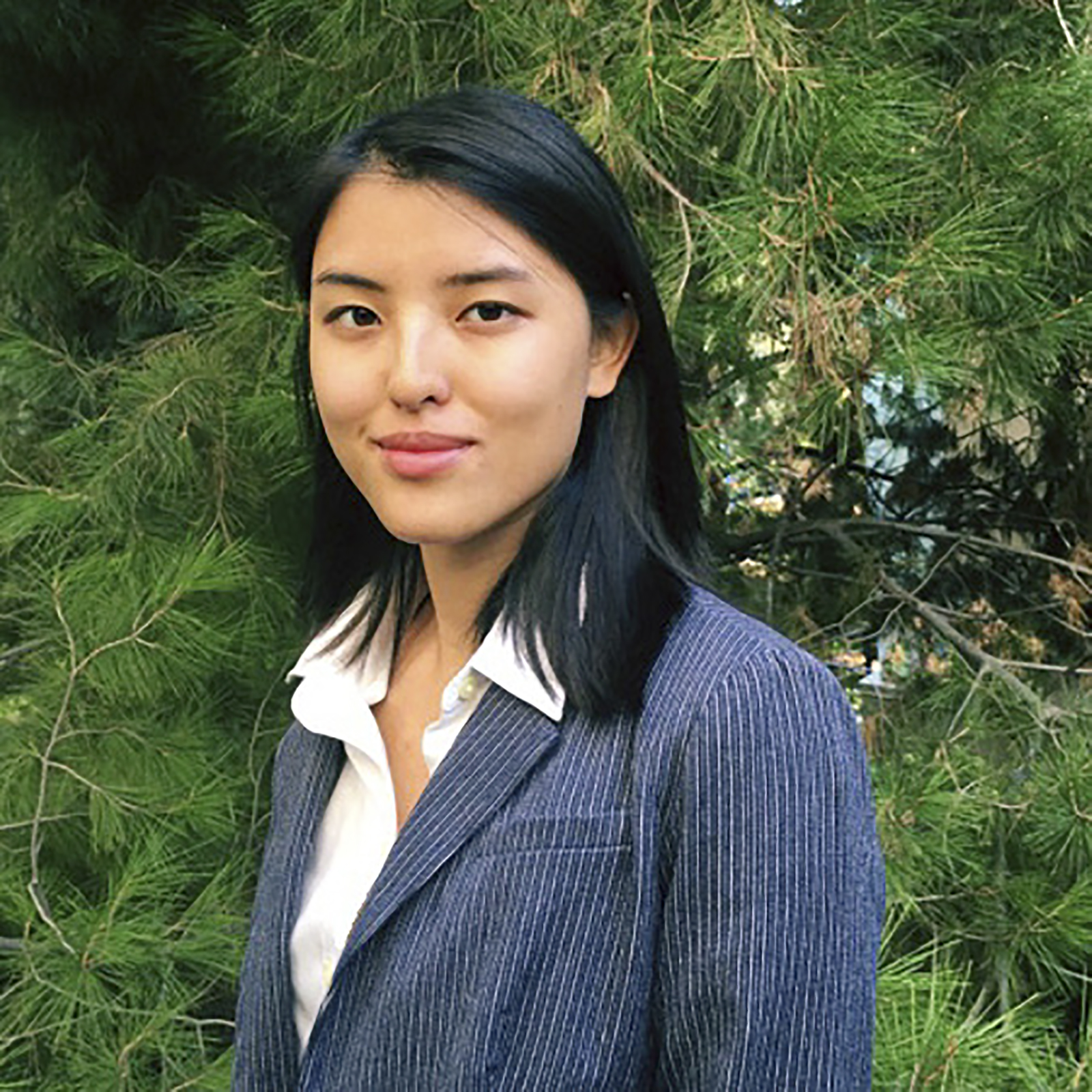 Off the runway, Jackie Cox proves there's more to her Persian-ality than meets the eye.
The UCLA School of Theater, Film and Television alumna brought her acting chops and creative fashion statements to the latest season of "RuPaul's Drag Race," which has recently been nominated for 13 Emmys. The competition program enlisted 13 drag queens who faced off against each other in a variety of themed challenges, ranging from a Madonna-inspired musical to mock presidential debates. As one of the contestants, Cox has earned attention for embracing her Persian heritage in her drag and highlighting the importance of intersectional representation in media.
Reflecting on her drag journey, Cox spoke with the Daily Bruin's Alyson Kong about the birth of her onstage personality, the show's long-standing impact and how she aims to utilize her growing platform for activism.
[Related: Alum strikes a pose in HBO Max's 'Legendary,' honors ball culture through TV show]
Daily Bruin: How did you discover drag and develop the persona of Jackie Cox?
Jackie Cox: (She) is a character that I created with fellow alumnus Blake MacIver Ewing back in our undergrad days. (She) wasn't necessarily a drag queen, just a theater diva … who thinks she can do anything, and whether or not she can is besides the point. And that's how Jackie Cox was born – in the Sculpture Garden at the School of Theater, Film and Television. I didn't really become her until 2010 in New York City, when I was asked by a friend to enter a drag competition.
DB: Did any of your theater performance skills translate onto the show?
JC: Theater performance is definitely a huge part of my drag. I won all the improv-based mini challenges (on the show), and I think that's in large part due to the skills I learned at (UCLA) and the trust you build as an actor with the environment (as well as) who you're working with.
DB: How does the experience of being on the show differ from what drag is like in real life?
JC: (What) you see on TV is definitely a condensed version (of drag). It is a very intense, long gauntlet, but it's also really creatively rewarding. (However), you don't have your support system from home – your friends, your drag family. You're kind of pulled away from all those things so it's really you and your craft and the friendships you make on the show.
DB: Can you shed light on what's the creative process behind the star spangled hijab look, which you donned for the "Stars and Stripes Forever" runway theme?
JC: I was inspired by the "We the People" imagery that went viral over the last few years in response to the election of Donald Trump. I also (wanted to) honor my Middle Eastern heritage and (highlight) some of the struggles that my (Iranian) family has faced during this presidency.
I came up with the concept and had some ideas (on) the silhouette (and) how to make it flow, adding those chiffon panels so that if I had to dance and lip sync for my life, they could move freely. And I worked with an amazing designer, Travis Oestreich, (who incorporated) the midnight blue of the hijab into the panels that went down the back.
[Related: Q&A: UCLA alumni discuss competing on hit Netflix show "Floor is Lava"]
DB: Given that "RuPaul's Drag Race" has been on for over 10 years, how do you think the show keeps each season fresh for the viewers?
JC: By continuously reflecting on what is happening today. I'm so grateful that "Drag Race" allowed me to tell my story, which is so relevant as we come up to the November election. As the show (and) drag have expanded, I'm excited to see how (the program) incorporates different kinds of drags (and) different kinds of contestants of all ethnicities, as well as all genders.
DB: From a contestant's perspective, how does your season compare to its predecessors?
JC: Our season (returned) to the core principles of the show, which is a group of amazingly creative queens who are very passionate about what their drag is, what (it) represents and wanting to showcase that to the best of their abilities. (We) didn't really waste time with petty drama. There was definitely conflict, but the conflict came out of different points of view on drag and our desires to be the best at our game.
DB: How do you plan to use your growing platform as a result of being on the show?
JC: At the moment, most of the usual opportunities that come for drag race competitors after their season aren't available to us due to the pandemic. I'm really trying to focus my efforts on activism – getting people registered to vote (by) November. Beyond that, I started a new talk show (on YouTube) that will actually help to draw awareness and highlight the Broadway community (and) hopefully raise a little money for groups like Broadway Cares and the Actors Fund.
DB: What are your main takeaways from competing on "RuPaul's Drag Race?"
JC: Surprisingly, I learned (that despite) running on no sleep, being pushed into different creative directions every day, I have the tenacity to take it all the way to the end. Even though I didn't win, I'm so proud of what I brought forward on the show and I wouldn't have changed anything.
Kong served as the Theater | Film | Television editor for the Daily Bruin from 2020-2021. She was previously an A&E reporter from 2019-2020.
Kong served as the Theater | Film | Television editor for the Daily Bruin from 2020-2021. She was previously an A&E reporter from 2019-2020.