Alum strikes a pose in HBO Max's 'Legendary,' honors ball culture through TV show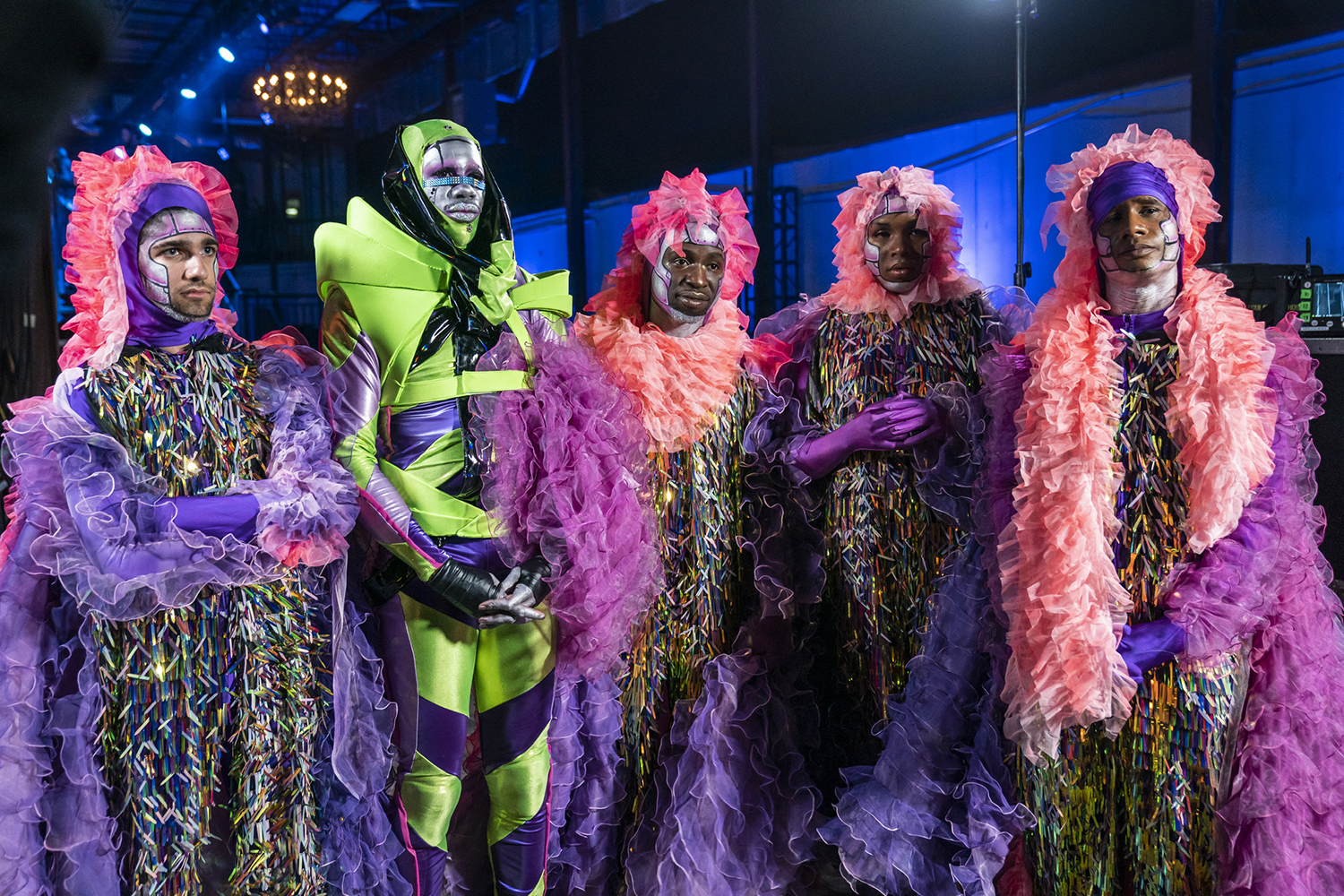 The category is: cultural authenticity.
HBO Max's "Legendary," which premiered its final episode July 2, is a competitive ballroom show where different groups called "houses" go head-to-head in themed categories. The show features UCLA alumnus, Charlie Mann, who competes for the House of Balmain under the name Gravity Balmain. Mann said although adapting the structure of a typical ball for television had its complications, "Legendary" honors ball culture by keeping the competition as authentic as possible.
"We've had a lot of great mainstream media over the past five years that concerns historical ballroom," Mann said. "(But) I hope that this show helps people understand and realize that this is a community and a culture that's very much alive."
[Related: LGBTQ focused narrative in 'Pose' tells story of ballroom dancing as safety net]
The ball scene was started in New York City by LGBTQ+ persons of color during the 1960s, testing each house's ability in categories like "face" and "realness" in which contestants compete to see who has the most beautiful face or can pass as a specific gender the best, respectively. Ball culture combines fashion, performance and dance with an emphasis on voguing – a high energy form which emphasizes improvisational, angular movement especially in the arms and hands. Mann said he specializes in vogue, which is characterized by its sharp, angular movements that mimic the poses on covers of fashion magazines.
In one episode, Mann competed in a voguing challenge called "Old Way," which tested the contestants' knowledge of the earliest iteration of voguing.
Although he was out of his comfort zone, he said the challenge was a great homage to the roots of voguing. Unlike "New Way" and "Vogue Femme" which utilize fluid transitions between movements, "Old Way" values dynamic lines and hard-hitting poses, he said.
"With 'Old Way' you're supposed to be able to take a picture at any time and you'll have a pose that's worthy of being on a cover of a magazine," Mann said.
"Legendary" not only preserved vogue's crucial role in the ballroom, it also heightened the emphasis on choreography and performative tricks such as flips and stilts, said Calypso Jetè Balmain, one of Mann's teammates.
In a typical ball, a category won't involve dance unless it is specified. For example, when walking a category like "bizarre," contestants usually wear their strangest and kookiest attire but keep the choreographed movement to a minimum.
But for the House of Balmain's "bizarre" challenge, Jetè Balmain channeled the theme "Circus Berzerkus" by performing on stilts while wearing an enormous, circus tent-like dress. Two clowns emerge from under the dress and begin to vogue down the stage, incorporating dramatic dips to the floor and pop culture references to Pennywise's dance in "It," all while Jetè Balmain deep-throats a balloon in the background.
The reason for emphasizing such over-the-top choreography and showmanship is to make each category more engaging for audiences unfamiliar with ballroom, Jetè Balmain said.
"If we just came out there in wacky costumes, people wouldn't have quite understood what was going on," she said. "We had to add extra elements of the production with the dancing and the voguing so that people could relate to it more."
[Related: Q&A: Writer, producer Steven Canals explains how 'Pose' unhinges status quo of TV]
Another difference from the ballroom scene is that performers no longer face the judges or orient their choreography in their direction, Jetè Balmain said. Instead, the judges sat to the side while the houses performed to the cameras, she said. Though the judges were aware of this needed shift of focus, she said it was still an adjustment for seasoned ballroom participants.
In order to adhere to the standard format of a competition dance show, the "Legendary" judges also gave their opinions for the cameras immediately after each performance.
Typically, ballroom judges only vote on the winner and do not give critiques immediately following a performance, Mann said. If a contestant wanted a judge's opinion, the contestant would approach them after the entire ball has concluded and ask for feedback.
The preparation process was expedited as well, Mann said. A house might spend months preparing for a ball, but on "Legendary," Mann said each house had about three days to prepare choreography, camera staging and costumes. A design team helped each house create their looks, many of which were made on-site or taken from past productions and the house members themselves. Because of the truncated preparation, he said at times members of his house helped the wardrobe department finish their own looks.
Mann said one of his biggest concerns was the possibility of ballroom culture being misappropriated, but he found an overwhelmingly positive experience while filming "Legendary" and saw its commitment to maintaining the spirit of ballroom.
Alex Byun, a UCLA alumnus and close friend of Mann's, said Mann learned to respect the styles and the history of his dance communities through his time on UCLA campus dance teams Foundations Choreography and NSU Modern. With "Legendary" respecting the essence of ball and maintaining its structure as much as possible, Mann said he – and the show – was able to accurately depict ballroom culture.
"(Being on this show) taught me a lot on how to … maintain (ballroom culture's) authenticity and to do so in a way that's successful and understandable to people and helps guide them towards a real understanding of the culture," Mann said.