Q&A: UCLA alumni discuss competing on hit Netflix show "Floor is Lava"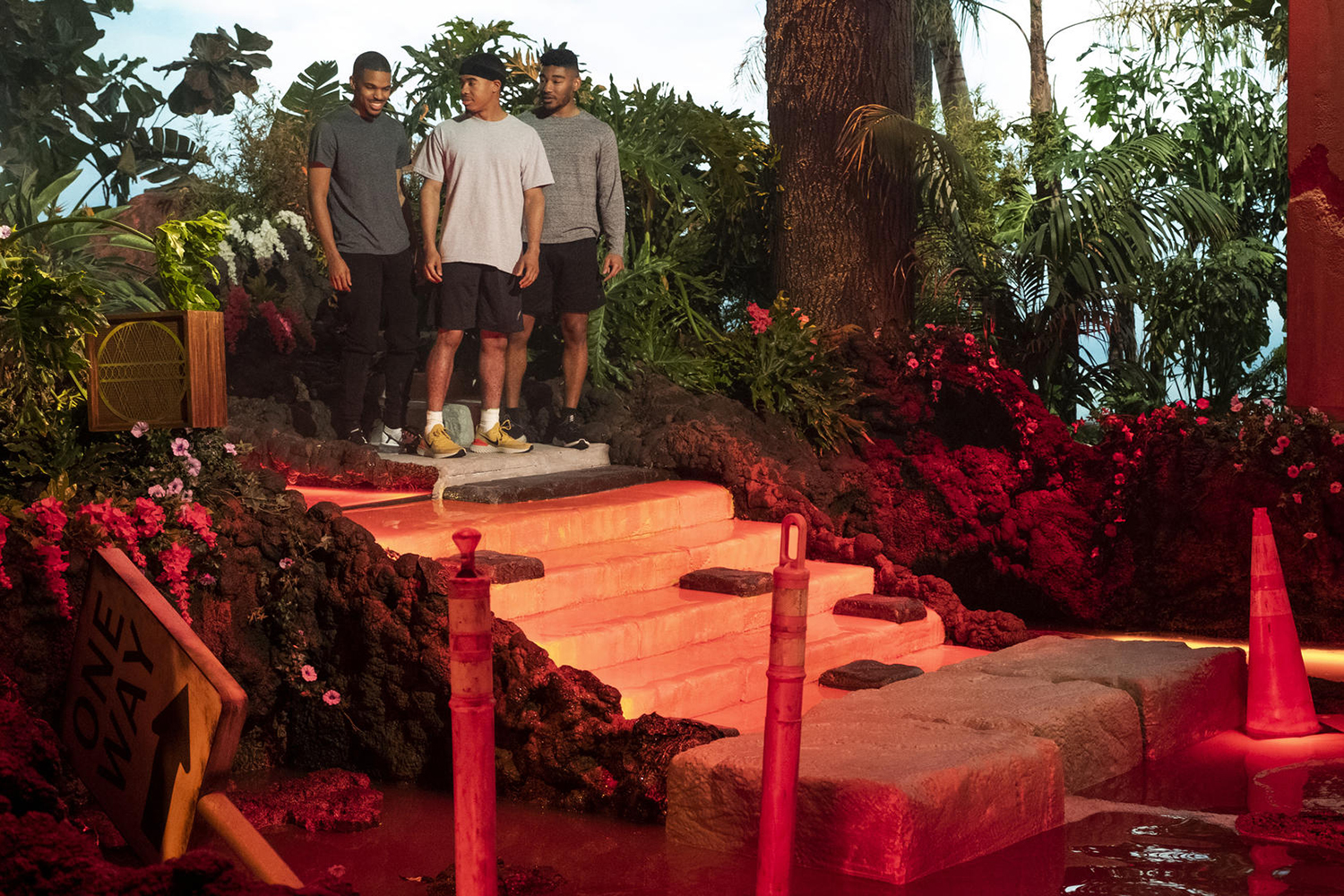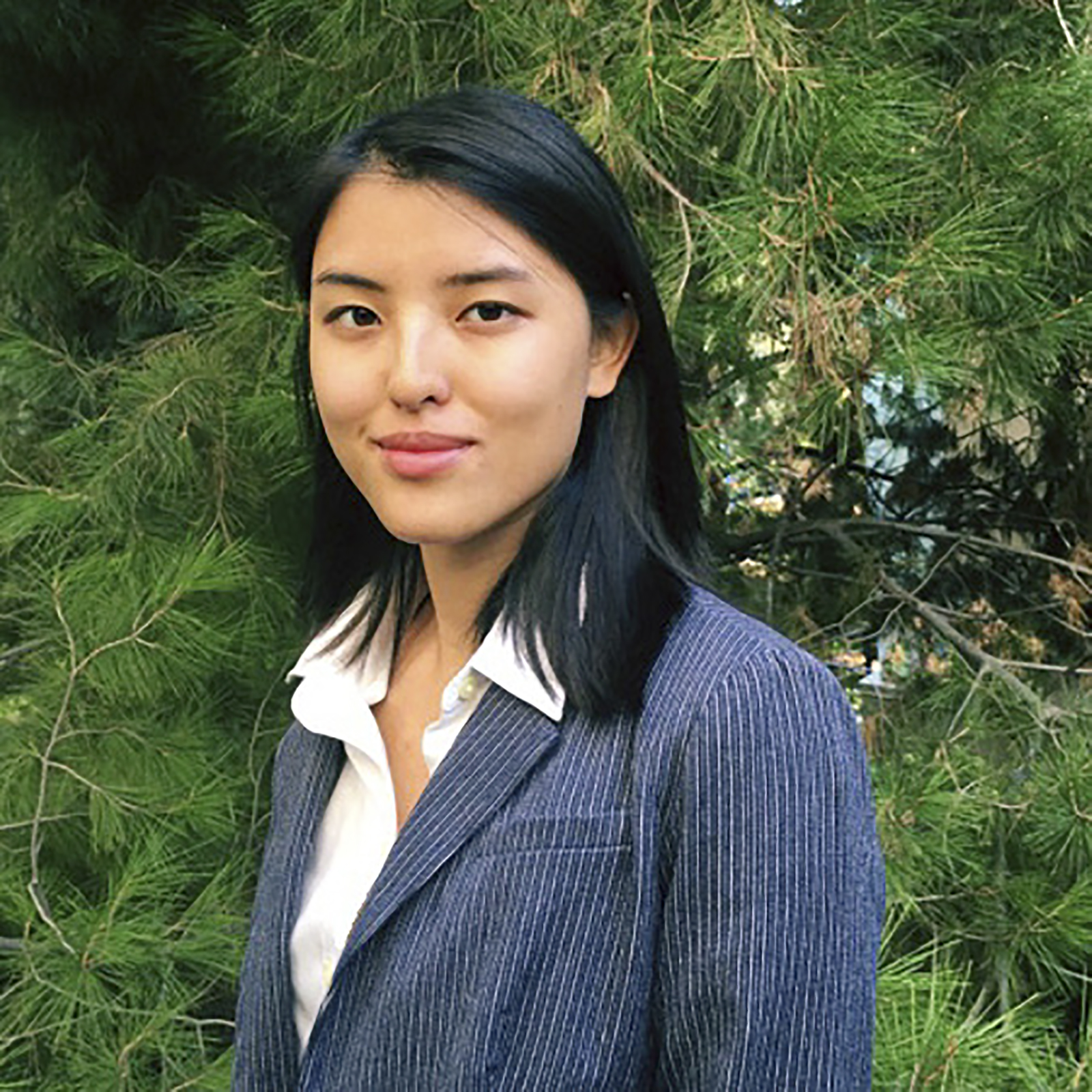 The Earth is flat and the floor is lava, but that's not stopping a trio of UCLA alumni from reaching for the stars.
Jerrold Smith II, LaJuan Morris and Jordan Bentley competed as a team in the new Netflix reality show, "Floor is Lava," released back in June. Each episode features three new groups of two or three contestants who are tasked to cross a room full of fake lava for a $10,000 prize. The journey to get there, however, is marked with deceptive obstacles and secret passageways. Collectively known as the "Mama's Boys," the UCLA trio won the grand prize as they traversed through a planetarium-themed obstacle course complete with a small platform shaped like a flat Earth and constellation-inspired wall grips.
Smith and Morris spoke with Daily Bruin's Alyson Kong about their teamwork, individual motivations and what it was like to fall into the lava on their way to victory.
Daily Bruin: What inspired you to participate in this obstacle course game show?
Jerrold Smith II: Growing up in LA, I feel like watching game shows on TV and knowing that game shows are produced out here, it's always a big thing to want to be on one. It kind of happened where we had applied for a random game show, and it turned out to be this, which has been the greatest thing ever.
LaJuan Morris: Watching game shows my whole life, I never really think that I'm going to be that person on the screen, flying through an obstacle course. But the opportunity presented itself, and I'm glad things panned out.
[Related: Q&A: Sophia James discusses experiences, musical journey on 'American Idol']
DB: Since the game show is more of a group effort, why did you specifically pick each other to be on the same team?
JS: Initially, I was the one that had applied. And when I figured out what it was, just knowing the chemistry that I had with LaJuan and Jordan and being able to rely on them athletically – LaJuan more than anybody could have hoped – was my reasoning behind picking them. But also you want to do something like this with some of your closest friends, people…that you have a relationship with.
LM: I think it's pretty obvious the connection we have on the screen. We were always that way on campus, so it's just kind of amazing for that to be given a bigger platform. And it was very interesting to see the reception from the public. Jordan just went to a restaurant and they actually wrote "Congratulations Mama's Boys" on his plate.
DB: What was the most daunting part of the course for you?
JS: The anticipation of it was the most daunting part for me. I feel like Jordan and I kind of approached it to where we thought that we were super physically fit, and that there was nothing that was going to be able to stop us on the course – and then we both ended up falling in the lava. The daunting part was underestimating the amount of rigor that it took to get across the course, whether that be the jumps that we had to make from obstacle to obstacle or making sure that you take the right path. I would say that my training in my younger years – jumping across furniture at home – did not necessarily prepare me for jumping across planetary rocks.
DB: What did you think were the strengths and weaknesses of your team?
JS: I would say that as a team, one of our main strengths is communication. That was extremely apparent in the episode. When watching it, everybody could see that we were comfortable enough to talk each other through the course, talk about what we thought was going well, what we thought the other should do, what we thought was going wrong. I feel like our weaknesses may have been at the beginning of the episode underestimating some of our teammates.
LM: For strength, I definitely want to applaud our communication. And then for weaknesses, I'd say everyone that wasn't me.
[Related: Entertainment design panel series spotlights professional experiences in industry]
DB: How did you feel after winning the $10,000 prize?
JS: I was relieved. Mainly because if we had lost, Jordan and I would have let LaJuan down and let ourselves down. Thankfully LaJuan actually made it to the end of the course. I had also just came back from Purgatory, so to re-spawn into that winning moment was really big for me.
LM: I was relieved that I would be able to continue my friendship and familial relationship with my team members. Had we not won, I'm not sure what the fate of our relationship would be.
JS: I would also say excited too because taking off work to go on the game show and actually pulling through and winning the prize is kind of exciting in itself. Your time wasn't wasted for one, and you get to anticipate some money being sent to you. So that's always fun.
DB: Do you have any final reflections on this experience?
LM: If I can leave you with one more thing – this entire run was dedicated to Nipsey Hussle and "The Marathon Continues." Drop the mic, exit stage left.
Kong served as the Theater | Film | Television editor for the Daily Bruin from 2020-2021. She was previously an A&E reporter from 2019-2020.
Kong served as the Theater | Film | Television editor for the Daily Bruin from 2020-2021. She was previously an A&E reporter from 2019-2020.