Stand-up review: Sam Jay's comedy special brings honest, fresh humor to tough topics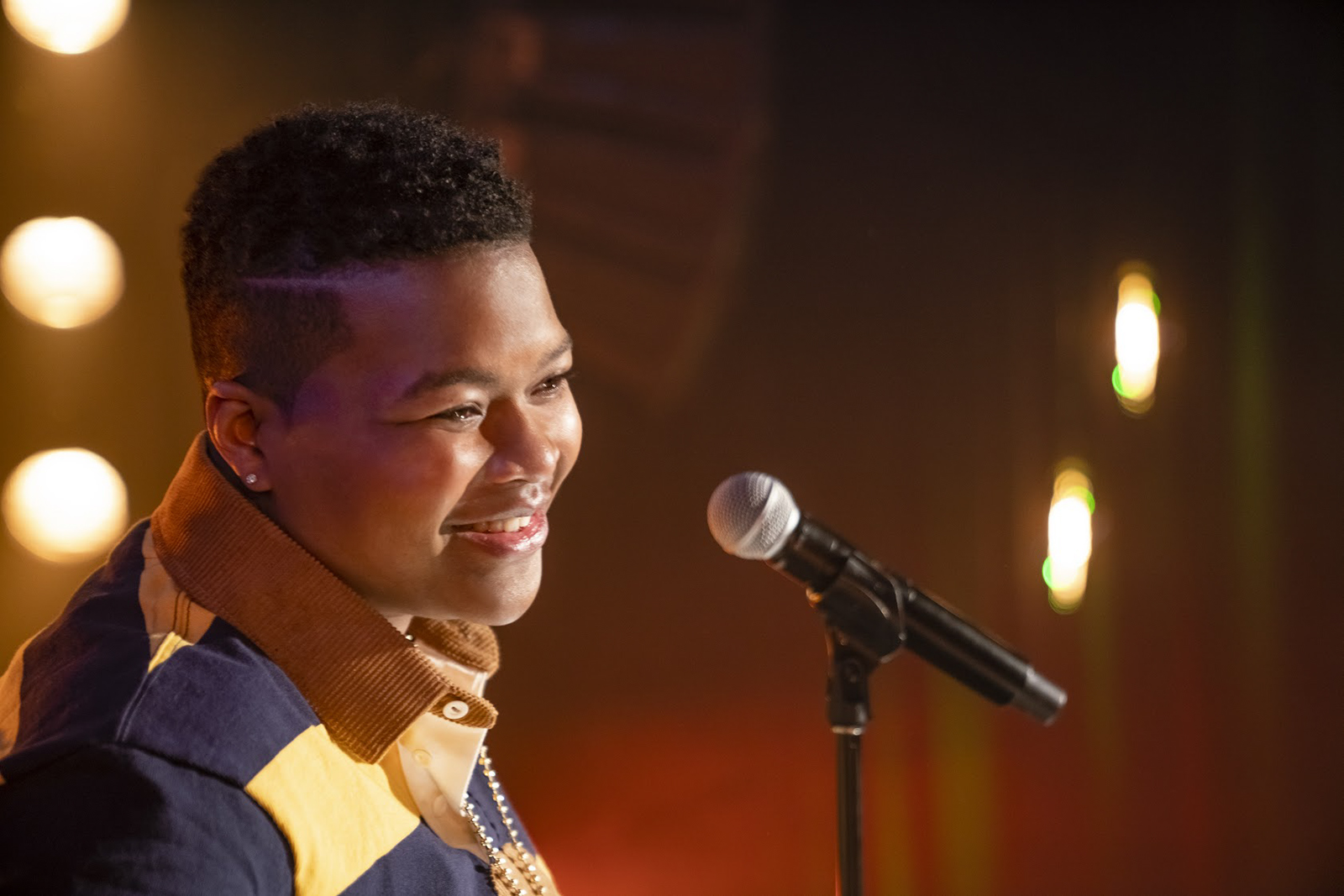 (Courtesy of Marcus Russell Price/Netflix)
"Sam Jay: 3 in the Morning"
Directed by Kristian Mercado
Netflix
Aug. 4
Sam Jay is many things: Black, queer, hilarious and not afraid to drop an F-bomb.
Airing on Tuesday, Jay's Netflix stand-up comedy special, "Sam Jay: 3 in the Morning," offers a seamless blend of personal and political comedy that covers topics ranging from global issues like climate change to intimate details of her sex life. The Saturday Night Live writer maintained a casual yet brutally honest tone that culminated in a poignant and hilarious stand-up routine, leading to a critical sociopolitical commentary from her point of view as a gay black woman.
Jay opened the show with perhaps the most personal topic she could have chosen – her experience with heteronormative sexual relationships and her journey finding her identity as a queer woman. Jay said she initially assumed she needed to try harder to find success in her relationships with men. The focus on her personal experiences pointedly demonstrated how representation of queer black women in the media might have helped her reach acceptance sooner.
[Related: "Yes, God, Yes" examines relationship between religion and teen sexual exploration]
Beyond the discussion on her sexuality, Jay's anecdotal approach also proved effective when used to highlight the topic of race. She joked about her trip to the British Museum in London where she viewed an astounding number of diverse cultural items that were blatantly stolen during England's many years of colonial rule.
Instead of returning these historical items to their respective societies, the museum charges tourists a fee to look at their own heritage, Jay said. Her on-the-nose, blunt commentary on a well-respected institution highlights the deep-seated normalization of how past colonial rule is still unjustly benefiting the perpetrators.
Jay's harmonious transitions between her own personal experiences and a broader commentary on social issues were also demonstrated when she called out white male privilege. Poking fun at Elon Musk in particular, Jay drew attention to the possibilities offered to white men that she would never even dream of. She mentioned that even as a successful comedian, the thought of going to space for a leisure trip, much less without notifying NASA, would never cross her mind as a Black woman from Boston.
The seasoned comedian then effortlessly expanded on her experience with intersectionality by analogously relaying the anxieties and frustrations felt by the Black and African American community toward the current state of the world. By bringing up extreme sports that attract a predominantly white demographic like Tough Mudder and climbing the Himalayas, Jay expertly illustrated how she believes the white population in America seems to be preparing themselves physically for an apocalyptic scenario. Her messages about the disparity in preparedness and resources for different communities hit home, particularly in the context of the ongoing pandemic.
[Related: Tribeca Drive-In series brings socially distanced entertainment to the big screen]
On occasion, however, Jay's jokes did cross into the realm of insensitivity such as when she took digs at 16-year-old Greta Thunberg. While she validly points out that older generations inherited an already struggling planet, Jay assumed an inordinately demeaning tone when discussing the young climate change activist.
Despite any comedic shortcomings, the cinematography of the production bolstered the intimate and personal tone. The production smoothly cuts between shots from the audience's perspective to several angles of Jay's profile. The effect of these alternating shots created a more intimate tone to the film as if it was more of a one-on-one conversation with her, complementing the political themes of the show.
Jay's physicality further emphasized her unaffected nature and brutally candid tone, pacing back-and-forth throughout the duration of the performance and alternating between looking directly at the camera and examining her surroundings. Within just a few minutes of expert crowd control and pulsing jokes, Jay proved that she has a finger on the pulse of America, offering a colorful commentary from an underrepresented group in comedy.
By creating an intimate atmosphere through camera angles, eye contact and physicality, Jay could dive into complicated political and personal commentary without missing a beat.