Cross-UC group to hold online concert in support of Black Lives Matter movement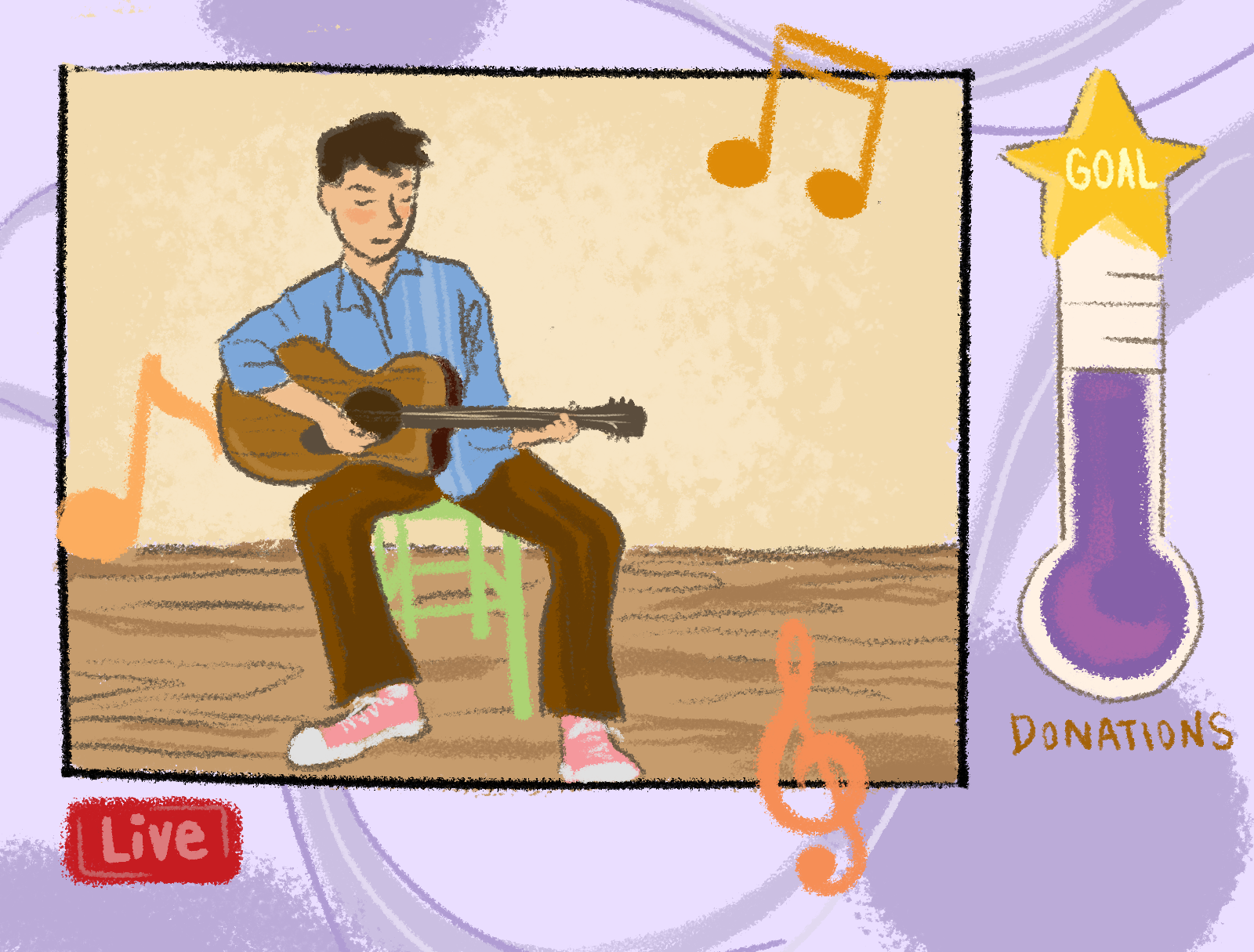 "Toward a New Dawn"
Aug. 1
Zoom
Free
Students across the University of California system are spreading hope through music.
In the early months of the COVID-19 pandemic, three UC students were inspired to create the organization Food For Hope in order to combat food insecurity. The organization has since grown to over 40 members from California and beyond, and will be expanding its focus to raising funds for music education and support for Black Lives Matter through an online music festival, "Toward a New Dawn," on Aug. 1.
Co-founder and UC Berkeley student Austin Patel said Food For Hope will be donating the proceeds to the Bayside Martin Luther King Jr. Academy, a K-8 school with a predominantly Black student population.
"Music can be a great thing to bring people together while people are at home isolated," Patel said. "This way, we can reach people and have an impact while socially distancing."
Along with Patel and Daily Bruin contributor and second-year communication student Emily Sweet, UC Riverside student and co-founder Gabriel Johnson said he was inspired to create Food For Hope when he realized that certain populations were being disproportionately affected by food insecurity during the pandemic. Through partnerships with local food banks, Johnson said volunteers deliver groceries to immunocompromised individuals and those who may not be able to afford groceries.
While Food For Hope was initially created to fight food insecurity, Johnson said the marches for racial equality following George Floyd's death earlier this year inspired the leadership to expand the organization's focus at one of their meetings. He said the three co-founders decided to use their platform to support the Black Lives Matter movement.
"I remember everyone on the executive team coming to the meeting after the protests with this expression of both pain and the need to share something," Johnson said.
[Related: Second Take: Online live performances proliferate, revitalize highly restrictive music industry]
When deciding on a way to raise awareness, Patel said the team chose an online music festival because of its strong background in music. Patel has been involved with planning the logistics of the festival, such as determining how to simultaneously stream the event on Zoom and YouTube Live.
While many musicians will be performing live, Patel said they have the option to prerecord their performances to get ahead of issues with video lag and sound quality, or if they will not be available during the event. Though the festival is free to the public, he said Food For Hope will be accepting donations and has designed a shirt to sell for additional funds.
"I think the online format is actually going to help us a lot to set the tone of this event as something that can raise awareness," Patel said. "It's going to be much more accessible and because of that, it's going to have a good impact."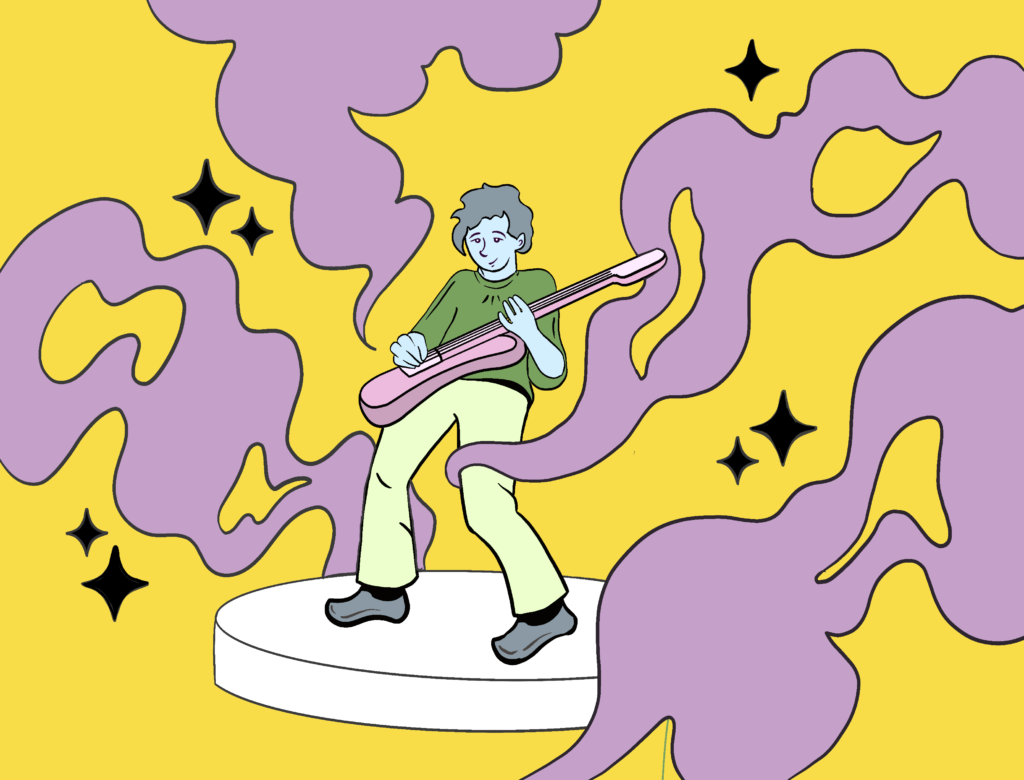 To determine where the funds raised at the festival should go, Food For Hope's executive members reached out to Patel's close friend, UCLA second-year electrical engineering student Achinthya Poduval. He suggested the money go to the Bayside MLK Academy, which hosts the music education program Soundwaves. Since providing students with musical opportunities may be overlooked during this time, he said he believes it is an important cause.
Poduval has also helped coordinate the set list of Bay Area musicians for the online festival, many of whom he played music with in high school. Additional performers include the members' previous music teachers and faculty in the UCR Department of Music, he said.
"A lot of the musicians have actually worked with similar programs in a nearby community where we taught music to underprivileged students," Poduval said. "So (the festival) is kind of extending that to show how music could change their lives."
[Related: UCLA musicians maximize newfound time by pursuing new projects, art forms]
Food For Hope's cause particularly appealed to Clare MacMillin, a Bay Area musician and Santa Clara University student, who said the festival combines two of her passions: music and social justice. Musicians were asked to perform a song by an artist of color who has inspired them, and MacMillin said she will be performing a song by Alicia Keys.
"I think (the festival) will hopefully just remind people that – especially because I'm from a really white, affluent community – these are people's lives," MacMillin said. "It's not just something you see on the news, it's not some spectacle, it's constant for some people."
The organization is working with the Bayside MLK Academy to determine how to best distribute the funds within the music program. Johnson hopes the possibility of new instruments will provide enrichment for younger students who are stuck at home. In addition to the fundraising aspect of the festival, he said he wants the concert to remind attendees that there is a potential for hope in the future if continual progress is made toward raising awareness for social justice issues.
"One thing that personally scares me a little bit is that I don't want the (Black Lives Matter) movements to slow down, and I don't want them to stop," Johnson said. "I hope that even if it's just a music fundraiser, … it can inspire some people to keep pushing in this direction of racial equality."