Why Community College page questions stereotypes, fosters friendly community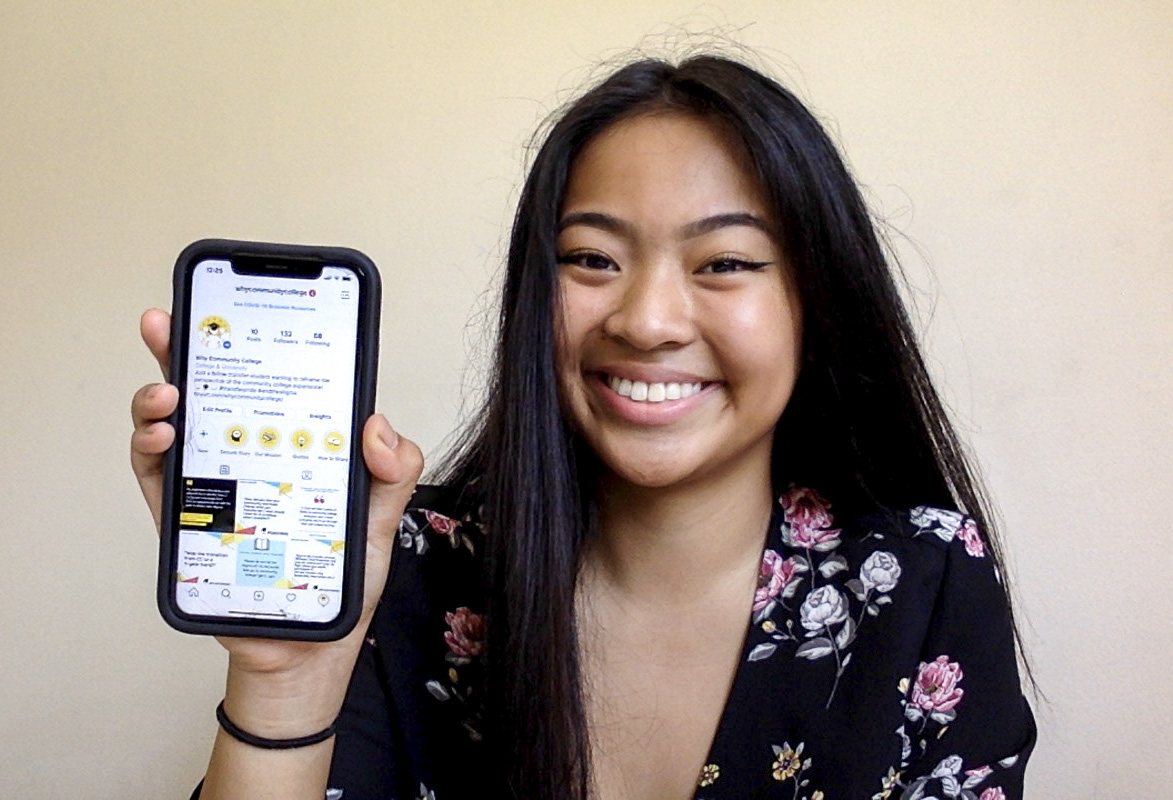 Fourth-year psychology student Nicole Fonacier founded Why Community College, a social media page that seeks to support community college students who are looking to transfer to a four-year university, as well as offer advice to students considering attending community college. She said the page's goal is to empower transfer students by shedding a more positive and accurate light on their experiences, while debunking the harmful stereotypes of community college in the process. (Medha Vallurupalli/Daily Bruin)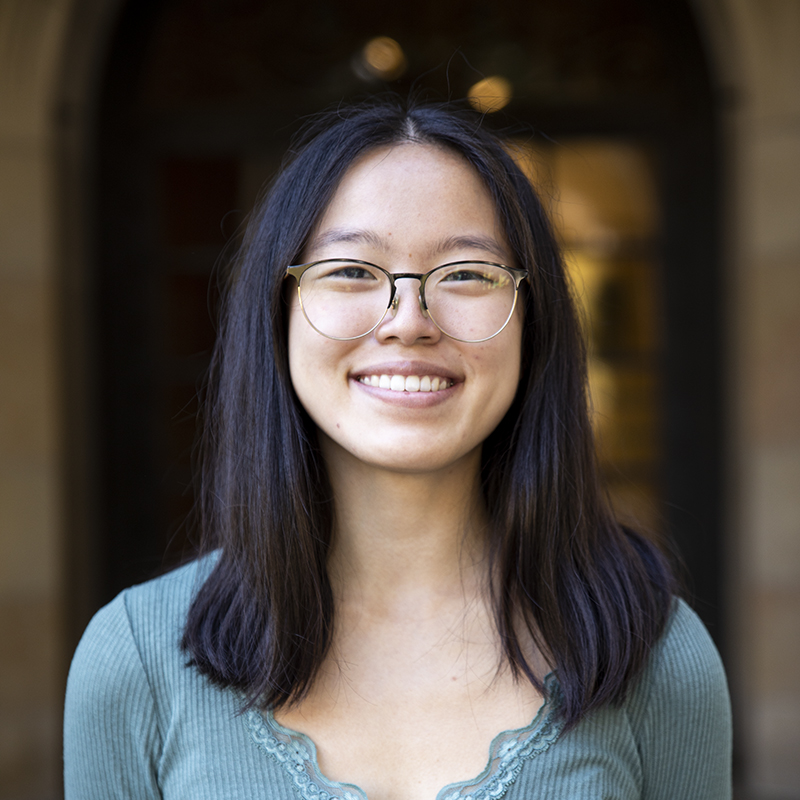 Why Community College's purpose is in its name.

Created by fourth-year psychology student Nicole Fonacier, Why Community College is a social media page that seeks to support community college students who are looking to transfer to a four-year university, as well as offer advice to students considering attending community college. Founded in June, the organization's overarching mission is to debunk the harmful stereotype of junior colleges as low-quality education for directionless students, Fonacier said.
"From the conversations I had with my friends about loving community college, it came to manifest in this way that can now be accessible to other people," Fonacier said. "Why Community College was born to be on the front lines to combat the stigma."
[Related: Transfer students work to find funding to keep doors of resource center open]
The page is on both Instagram and Facebook, where Fonacier said it can help users build their confidence by reading and sharing inspiring community college transfer stories. To create a supportive environment, she said community college students can also opt in to be part of a transfer network. The junior college alumni function as mentor figures that prospective transfer students can reach out to with questions regarding their specific major and four-year university.
By providing a platform to amplify the voices of community college students, Fonacier said she hopes other students can feel proud of their own choice to attend community college, as this feeling can be stifled by the stigma surrounding community college. Oftentimes, people perceive low tuition and a lack of a rigorous admissions process as indicators of a poor education – deluded thoughts stemming from materialism's tendency to associate exclusivity with high quality, Fonacier said.
"Many people view community college as a dead end for folks who didn't amount to much or folks who won't ever amount to much," Fonacier said. "You're (seen as) this 'I didn't get into anywhere' or 'I don't have any redeeming qualities' kind of person, when that is completely not true."
Yet even after leaving community college, these toxic stereotypes can still plague students, said Georgia de Laine, coordinator of the UCLA Transfer Mentorship Program and a former transfer student. Many incoming transfers experience impostor syndrome, a self-doubt characterized by the belief that one is not deserving of their current achievements, de Laine said.
"When you've been told that you should be embarrassed to go to community college … you can't help but feel some sort of that impostor syndrome when you get to your university," de Laine said. "It's basically the feeling that you're not good enough (and) the space you have at UCLA isn't yours."
The real reasons why students choose community college are much more nuanced than what stereotypes may portray, de Laine said. Aside from a semester costing an average of only $500, community college's class sizes of around 30 students appeal to many, de Laine said. Flexible class times ranging outside the usual 9 a.m. to 5 p.m. window also lead non-traditional students – like single parents or working students – to enroll.
Such advantages are often overlooked because of the education system's current trend of funneling students toward renowned universities, Fonacier said. Just as pursuing a college education may not be the right path for everyone, she said attending a high-ranking university also may not be suitable for all students. The monolithic mindset of searching for prestige deters many students from considering community college in the first place, Fonacier said.
"There's this misconception that you have to go to a prestigious university," Fonacier said. "If you want to go far, go to a prestigious university. If you want to prove that you're worth anything, go to a prestigious university. But people's goals vary and not everyone is trying to (reach the same destination)."
[Related: Student-run hair care business braids together sense of black community]
For those who are unsure of their final destination, Fonacier said community college offers the ideal place for self-exploration. Sulema Ojeda, a student who shared her transfer experience on Why Community College, said she was able to delve into a variety of academic interests at community college – changing her major three times as a result. The easy access to professors and close-knit nature of her classes fostered her educational growth, she said.
"Community college really helped prepare me for what college is all about," Ojeda said. "(I learned) how to really seek out resources, how to really take initiative."
To the many students who are hesitant about committing to community college or are ready to transfer into a four-year university, Fonacier said she hopes interacting with her page will encourage them to acknowledge their self-worth and feel empowered. With each post, Fonacier said she is weaving a powerful narrative for community college's past, present and future attendees that will eventually demolish the false notions surrounding it.
"I hope this stigma gets eliminated very soon – I hope it gets eliminated tomorrow," Fonacier said. "But as long as the stigma stands, then the (heart) of Why Community College will continue to beat."
Xu is the 2021-2022 Arts editor. She previously served as the music | fine arts editor from 2020-2021 and was an Arts reporter from 2019-2020. She is a third-year neuroscience student from Philadelphia, Pennsylvania.
Xu is the 2021-2022 Arts editor. She previously served as the music | fine arts editor from 2020-2021 and was an Arts reporter from 2019-2020. She is a third-year neuroscience student from Philadelphia, Pennsylvania.