Music Preview: Artists embrace the present, creating genre-bending tunes for changing times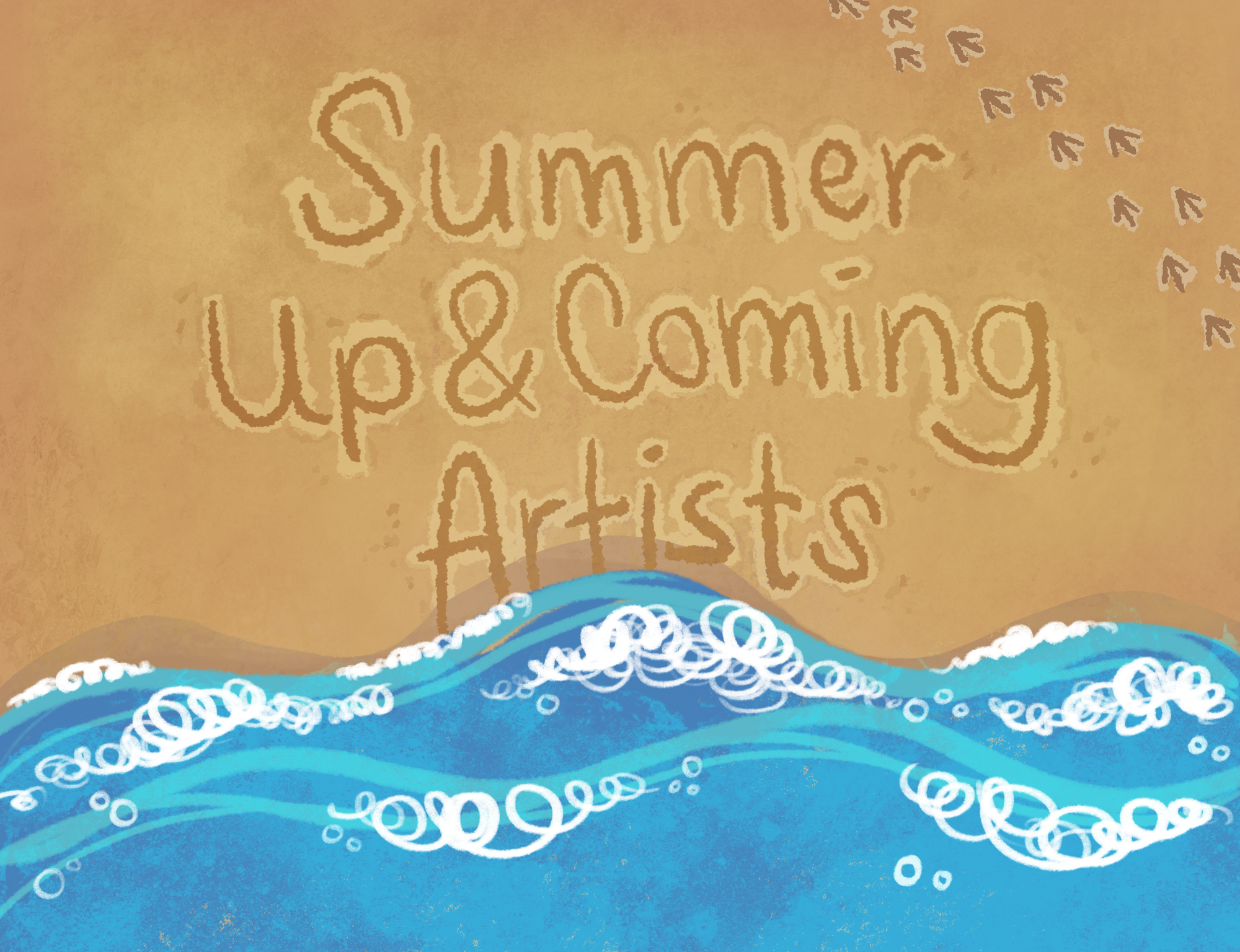 (Nghi Nguyen/Daily Bruin)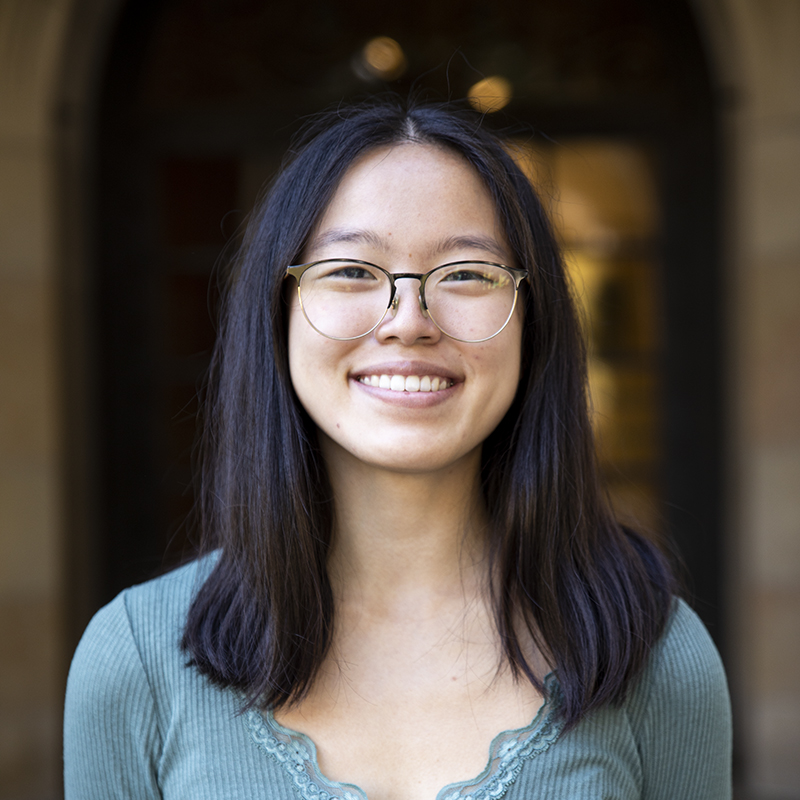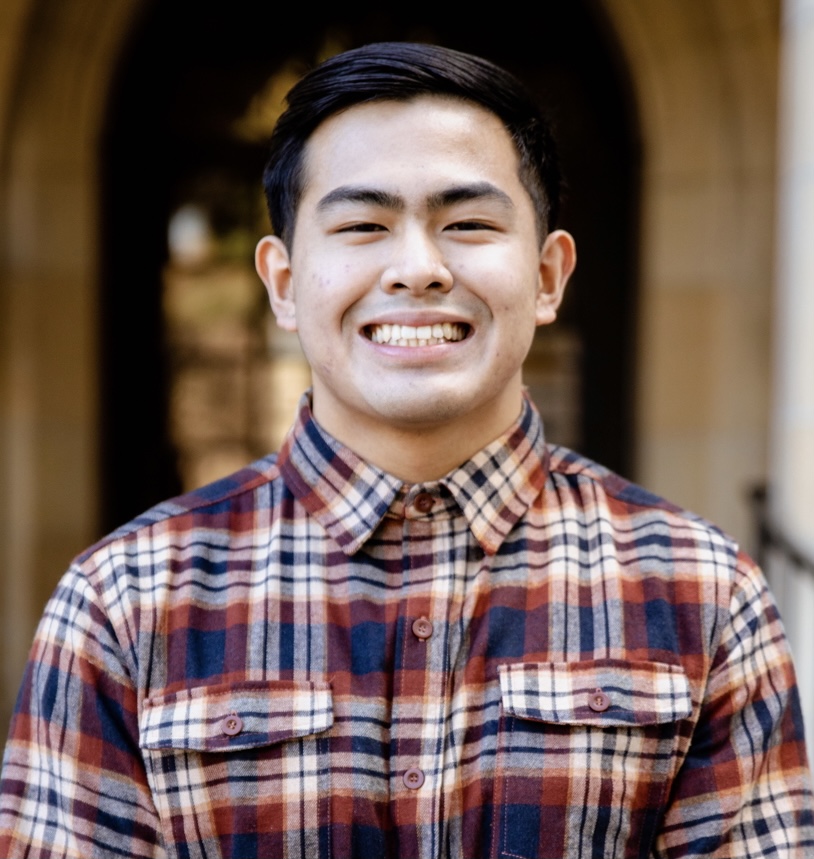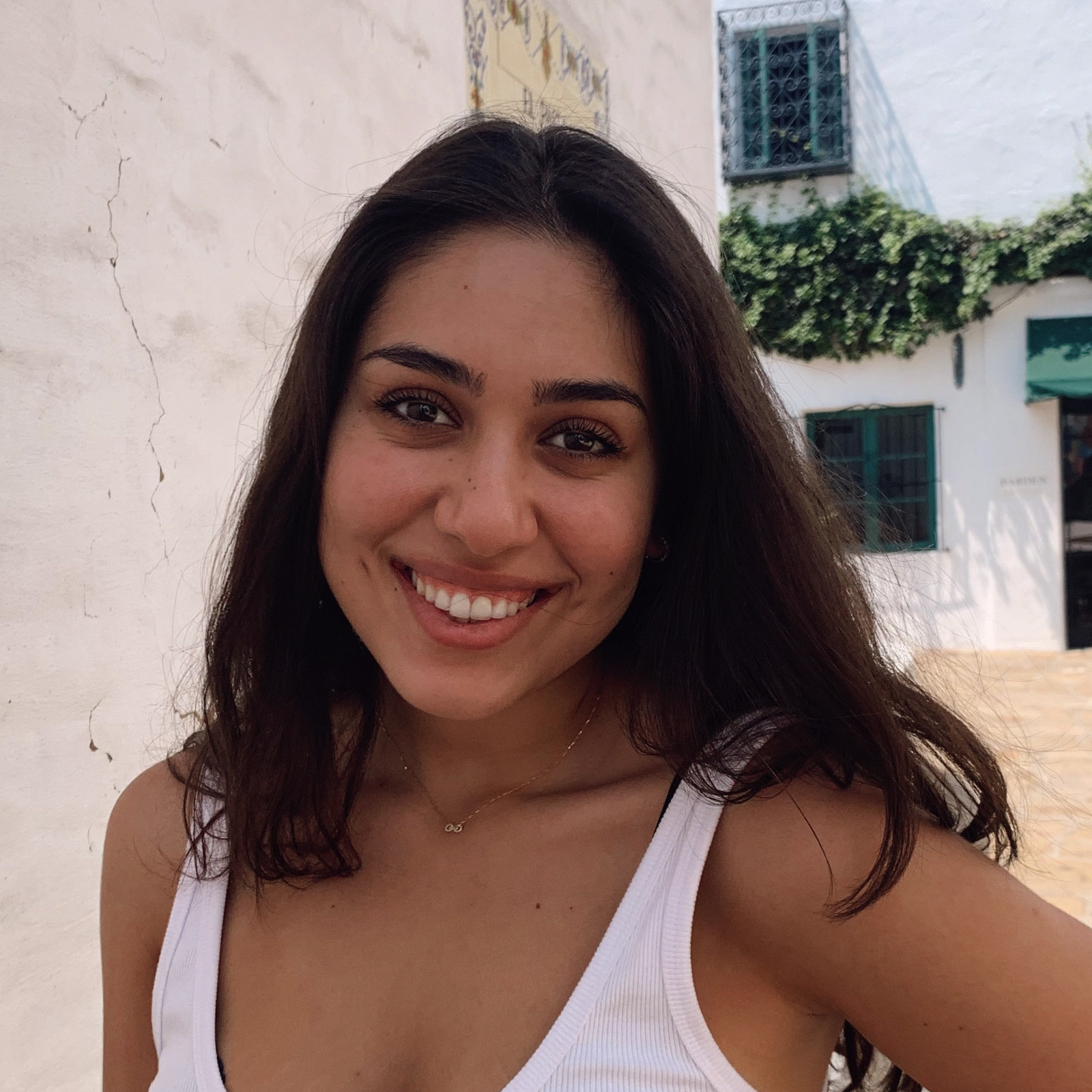 Flickering fireflies and tinkling ice cream trucks signal summer's long-awaited arrival – and with the season comes a collection of rising artists who are bringing the summer heat. From R&B to garage rock, these musicians are making a mark on their music scenes, and it's worth taking the shades off for a better look. Perhaps the only thing more refreshing than giving these up-and-coming artists a taste is a juicy slice of watermelon.
Read on to check out Daily Bruin's recommendations for artists who are making a splash.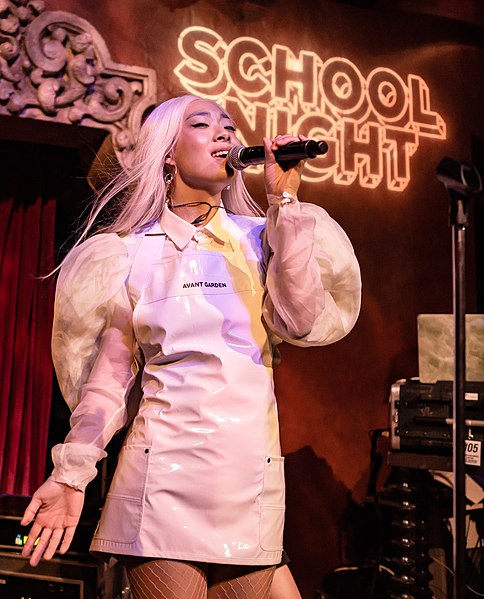 Rina Sawayama
Rina Sawayama once drank her heart out to Carly Rae Jepsen in a Japanese karaoke room.
Years later, the artist would work with Jepsen's frequent collaborator Kyle Shearer to produce her 2020 single "Bad Friend" – which pays homage to that very night. Describing her Cambridge graduation trip to Tokyo, "Bad Friend" exemplifies Sawayama's genre-melding approach to expressing her intersectional identity as a queer, Japanese British pop star. Her most recent critically acclaimed album "SAWAYAMA" traverses continents as well as genres, with its songs acting as redolent, timely snapshots of the artist's ever-evolving relationship with her surroundings.
In the track "Akasaka Sad," Sawayama frames her introspection between trap beats and strings as she strays from Tokyo to the solitude of a nondescript hotel – only to find her depression has followed her there. The album's lyrics, refusing to be singularly internal, also extend to broader, societal issues. Lead single "XS" satirizes the compulsive tendencies of Western capitalism to a distinctly '90s bubblegum pop beat. Meanwhile, "STFU!" – whose grinding, nu metal angst is the Korn and Evanescence collaboration that never happened – critiques the frequent misrepresentation of Asian women as servient and submissive.
However, with her metamorphic, avant-garde image and explosive vocals, Sawayama is anything but.
– Kaia Sherry
[Related: Music Preview: Rising artists span genres and embrace lyrical depth in recent releases]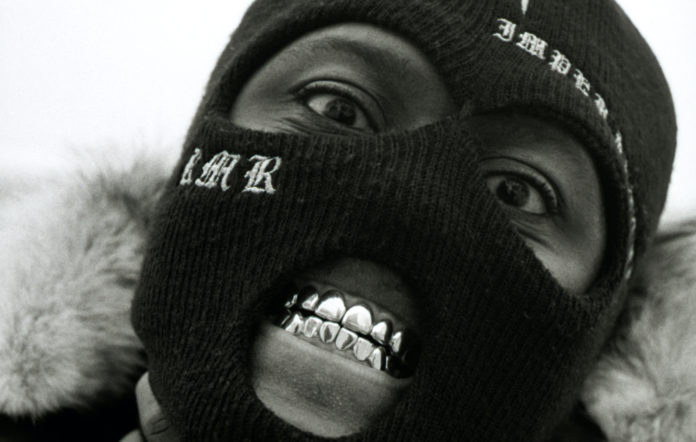 RMR
Nobody knew who RMR was until he put on the ski mask.
And they still don't.
The vocalist is a mysterious figure to the general public – although maybe not so much to those within the hip-hop industry – whose viral rise can be largely attributed to the music video for his debut song, "RASCAL." The visuals indicate a standard fare aesthetic for a trap music video, while the song heavily interpolates country group Rascal Flatts' "Bless The Broken Road." Though the rampant country influence in RMR's vocal references weaves through the song's evident trap lyrics, this isn't another case of "Old Town Road."
That is, little siblings won't be echoing RMR's lyrics like they did Lil Nas X's.
The enigma released an EP June 12 entitled "DRUG DEALING IS A LOST ART," with a song produced by the acclaimed Timbaland and boasting features from established artists like Lil Baby, Future and Westside Gunn. Live piano and guitar instrumentation with a western twang clash with thumping Atlanta-esque trap drums throughout the EP – the contrasting sounds mirror a plight in RMR's lyrics as his plunge into the world of drug dealing has afforded him a newfound lifestyle of opulence.
The ever-so-curious rap fan might ask who exactly RMR is to have these types of connections in the hip-hop industry with only nine songs to his name, or why he's so intent on withholding his identity by being intentionally vague in interviews.
But in the meantime, he'll just let his music do the talking.
– EJ Panaligan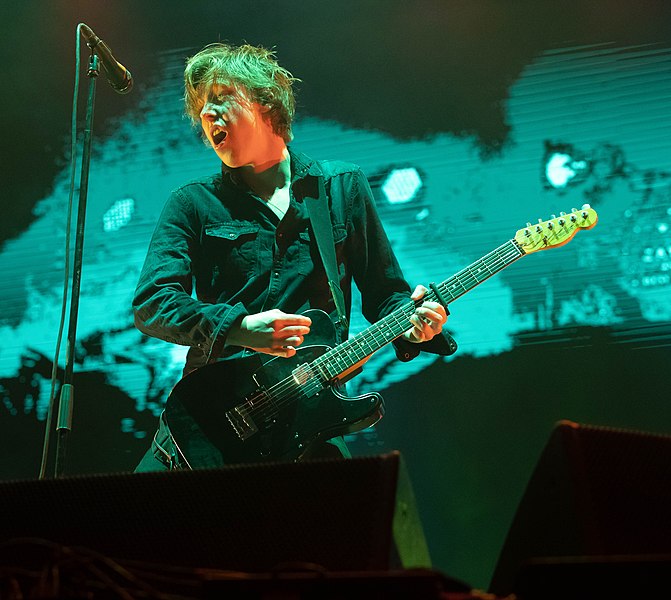 Catfish and the Bottlemen
Bold and brash, Catfish and the Bottlemen is blazing onto the indie rock scene.
The Welsh band made its debut with its 2014 album, "The Balcony," a lyrically raw yet sonically robust blast of garage rock that is loaded to the brim with feisty electric guitar solos. Backed by aggressive percussion, the album delivers gritty instrumentals and occasionally crude lyrics that earned the release a top 10 spot on the UK Albums Chart.
Though often characterized by its more fiery songs, Catfish and the Bottlemen's discography boasts more tenderness than the band's signature spunk may convey. Several tracks from its debut album are lush with gentle guitar strumming and textured by sweet lyrics. In "Hourglass," lead vocalist Van McCann softly croons "I'm craving your calls like a soldier's wife," dreamily yearning after someone who is slipping out of his grasp like sand.
Five years after the band's debut, such fragility remains evident in their most recent album, "The Balance," which also hints at concrete emotional growth. While the lead single, "Longshot," remains grounded in the group's garage rock roots, McCann belts "And we lapped it up and we're wise enough to know," alluding to the band's maturation after its rise to notoriety – an ascent that will surely continue with time and future releases.
Bottling up Catfish and the Bottlemen's explosively fierce music is impossible – the glass would shatter.
– Vivian Xu
[Related: Music Preview: Artists embody purpose by defining individual identities]
Healy

Healy's dreamy soundscape encapsulates a combination of hip-hop and acoustic singer/songwriter styles.
The Tennessee native credits his hometown as the primary source of inspiration for his debut album, "Subluxe." Healy recorded natural sounds like train whistles and crunching gravel with an ambient microphone to give listeners an authentic replica of his Memphis lifestyle. Hits from the album like "Reckless" epitomize his style of bouncy lofi beats paired with meticulous lyrics. The song's catchy introduction even earned it viral fame on TikTok thanks to creators such as Charli D'Amelio and Tony Lopez.
Regardless of this virality, Healy's lyricism stands as the most impressive aspect of his music, as he references movies and television shows in nearly every song. He weaves in catchy lyrics in songs like "Grape Soda" as he raps "your favorite color Mace Windu, you're my grape soda" showing off his staple wordplay with pop culture references. With each play, listeners constantly find new clues Healy has laid in his songs like a treasure map to himself.
Healy has left fans ready for his highly-anticipated second studio album with head swaying, rolling-the-windows-down vibes in his new single "Nikes On," released in March. Upgrading from his past themes of romance and heartbreaks, Healy focuses on life's fleeting nature as he sings, "Why time got his Nikes on? Runnin' so fast you gon' kill someone."
As he expressed on Twitter, Healy's lyrics have him consistently presenting "part of (himself), wholeheartedly."
– Yasmin Madjidi