Year in review: Getty fire, COVID-19 pandemic, protests against racial injustice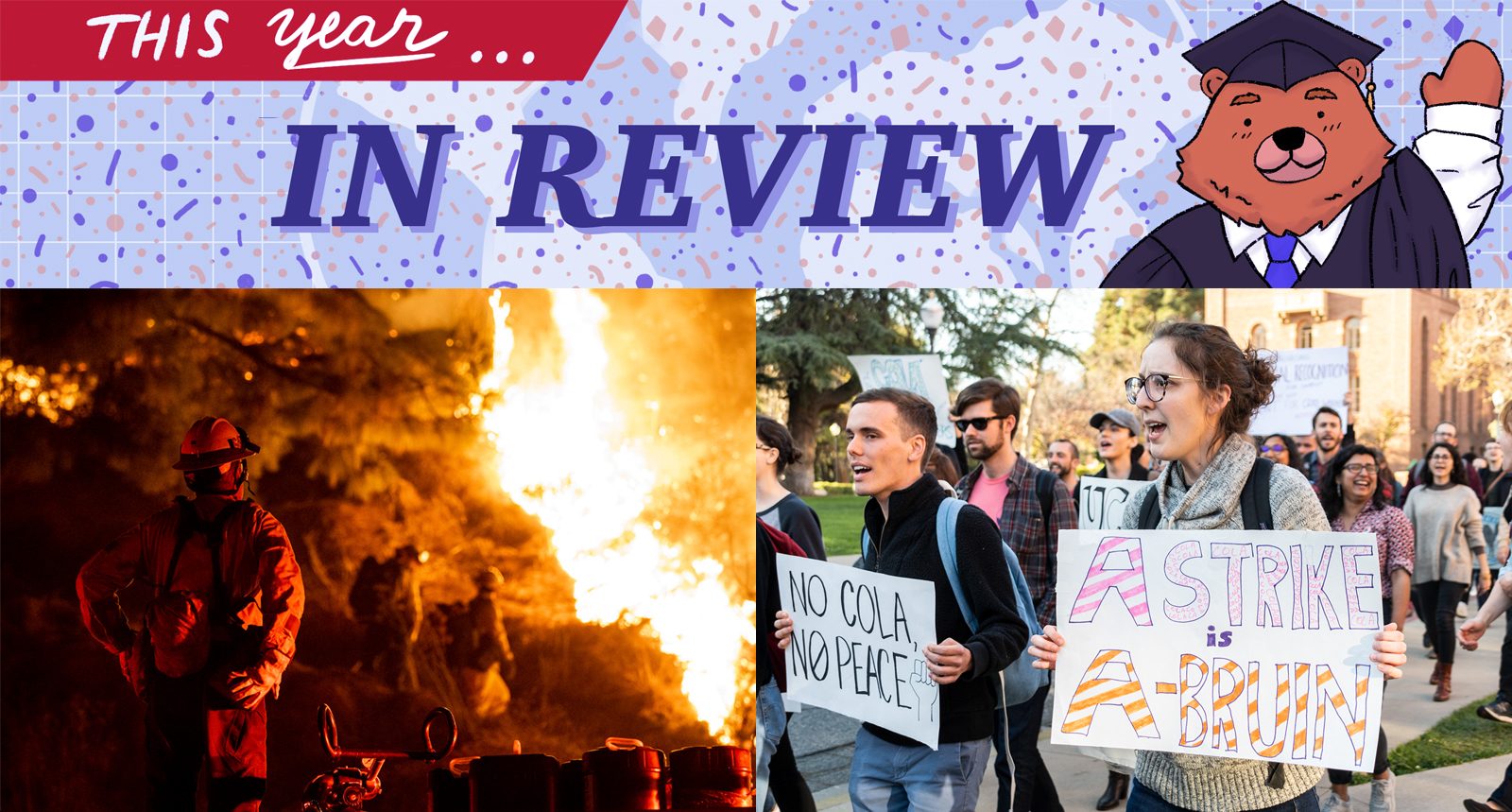 (Left: Jintak Han/Daily Bruin senior staff
Right: Lauren Man/Assistant Photo editor)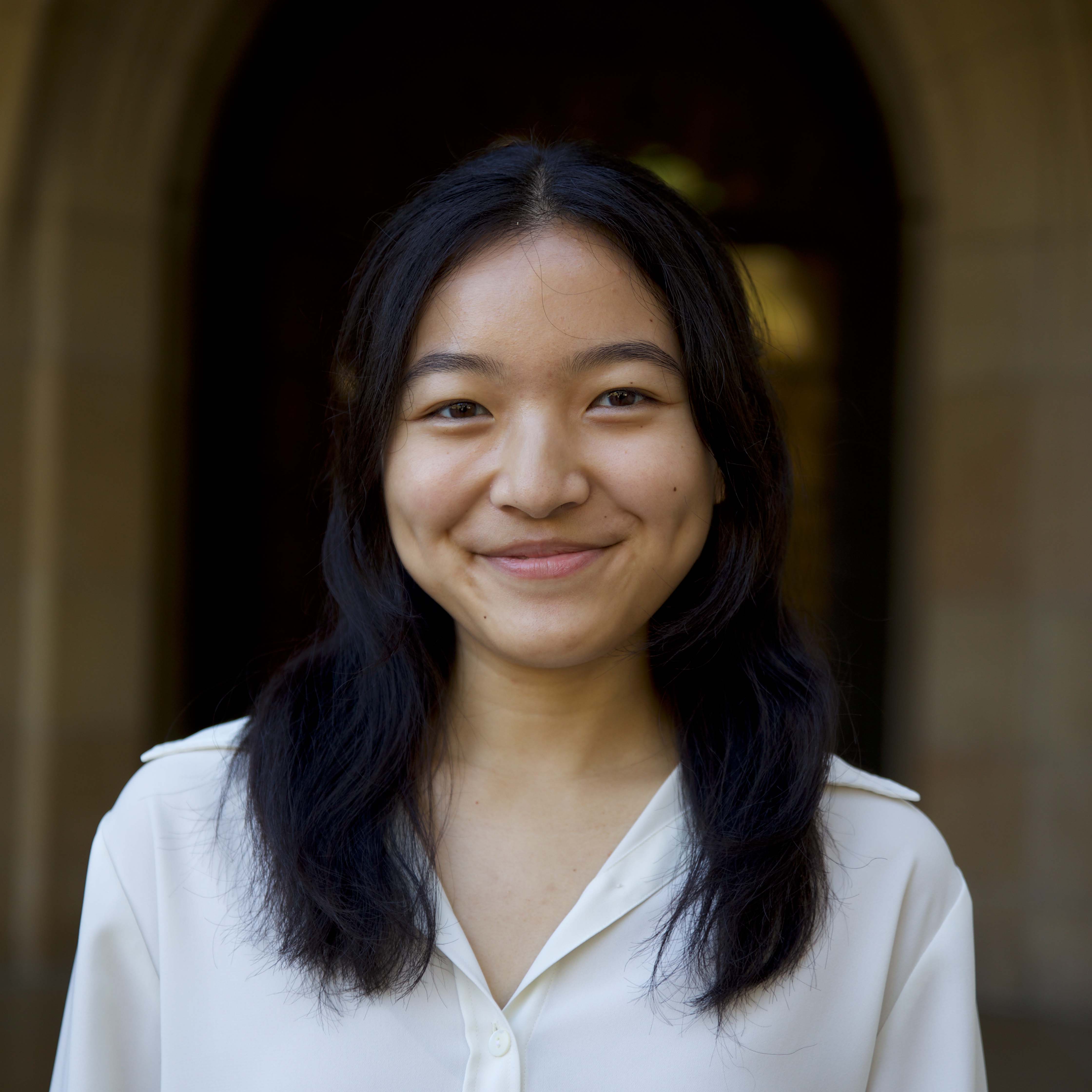 So, here we are. Safe to say, this school year has been a wild ride.
Even though we are finishing the year right when the academic calendar predicted, no one would have imagined we would end it quite like this. We as a student body have experienced many new challenges since arriving on campus in September, and in turn, there is a sense of accomplishment just from getting through these nine crazy months. Taking a look back might be what we need to fully accept the things that happened this school year, and to appreciate what we have lost and learned.
Getty fire
One of our most-read news stories this year was our coverage of the Getty fire.
On Oct. 28 at around 1:30 a.m., a fire started about 2 miles from UCLA, on the other side of the 405 Freeway. In the next three days, the fire spread 745 acres and was met with the response of around 619 firefighter personnel.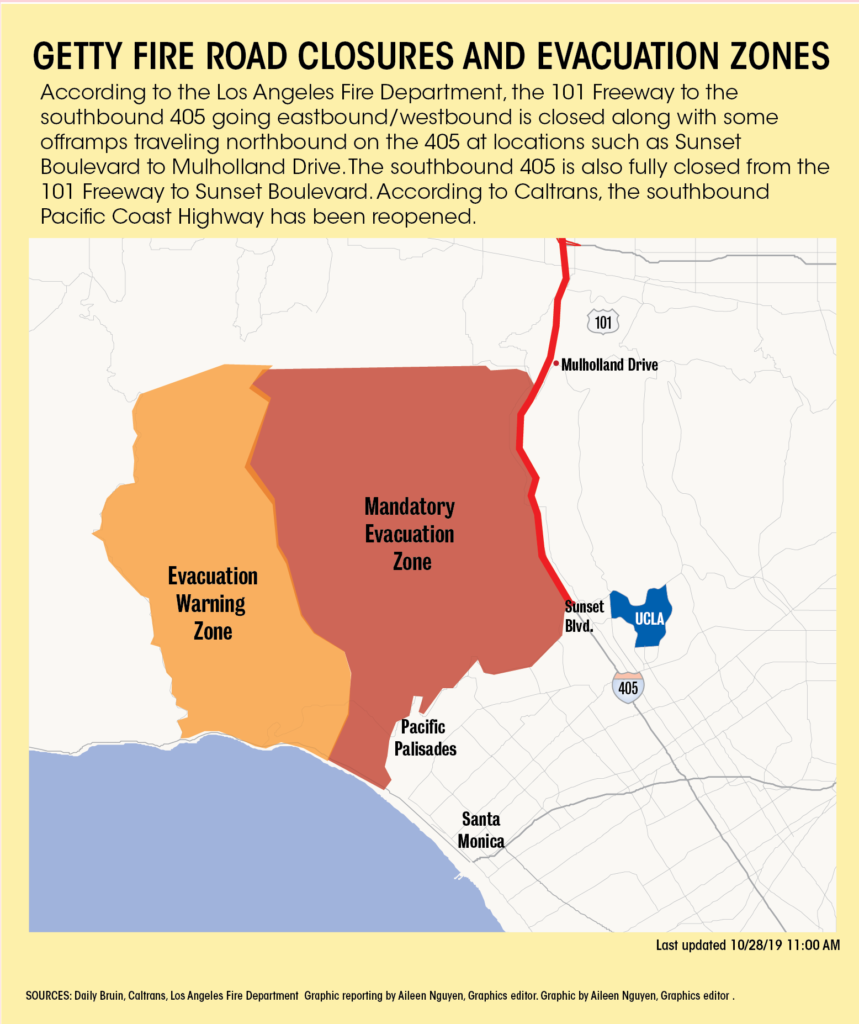 The effects of the fire on students included heightened concerns about air quality, power outages and the inability to commute because of the closure of some parts of the 405 Freeway.
Understandably, students were alarmed and looked to the UCLA administration to provide guidance, especially with the fire being visible from dorm windows. Unfortunately, the response from UCLA was deemed untimely by many students.
While UCLA did cancel all classes around 9:25 a.m. on the day the fire broke out, this announcement came late in some students' opinions.
Daniel Gomez, a second-year molecular, cell and developmental biology student, had a rude awakening that Monday morning after seeing reports that the 405 Freeway and exits toward UCLA were closed. To Gomez, the notification from UCLA about class cancellations came late in comparison to the California Highway Patrol's report.
In light of all of this, students sent a letter to the Academic Senate to call for classes to be canceled until the fire was contained. However, classes resumed the next day, when containment was only at 5%.
COLA strike
In December, graduate students at UC Santa Cruz started a union-unapproved strike for better wages as part of a cost-of-living adjustment, also known as COLA.
Then, when the first strike failed to produce the desired results, a second strike began Feb. 10. This time, teaching assistants refused to teach, grade or hold office hours until demands were met.
In response, UCSC announced that it would provide a housing supplement of $2,500 to Master of Fine Arts and doctoral students, but only if the teaching assistants returned to work. However, 54 TAs were fired Feb. 28 by the University of California Office of the President for continuing to withhold grades.
While UCLA graduate students supporting cost-of-living adjustments have rallied several times at UCLA before, the Ucla4Cola organization decided to organize a strike in solidarity with the 54 UCSC graduate students who were fired and the additional 28 graduate students who were given notices that they would not be considered for spring teaching positions.
On March 5, Ucla4Cola rallied at Janss Steps and almost 100 graduate students voted to go on strike the following week, but only if graduate students in at least 10 departments approved.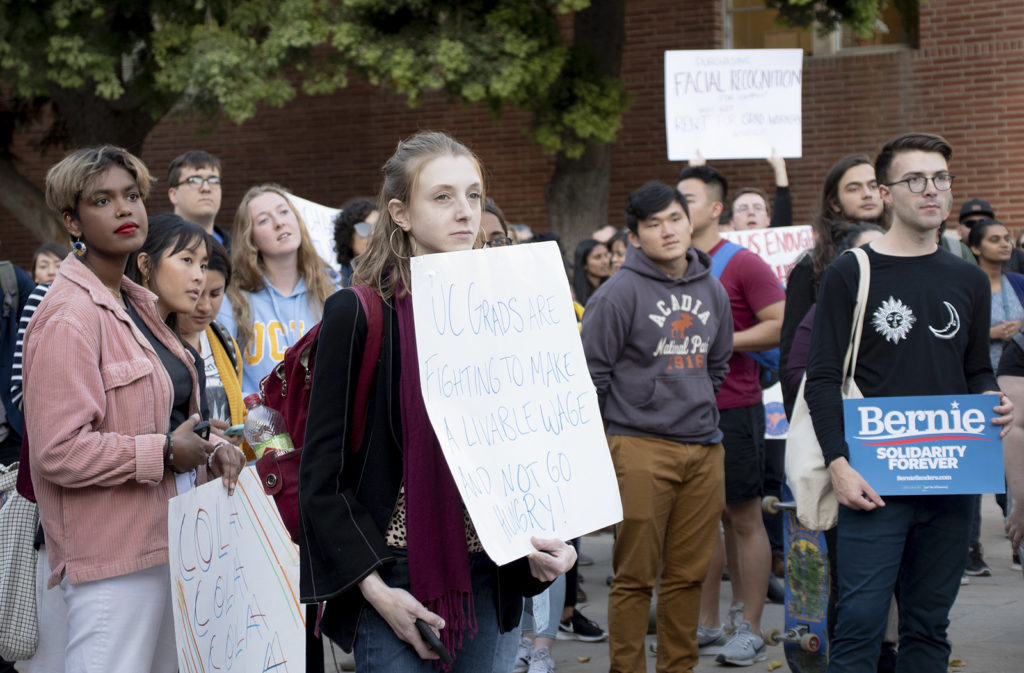 In an op-ed by a Ucla4Cola member, the actions UCLA graduate students took in response to the events at UCSC were described, such as organizing a Student Solidarity Week for undergraduates to show their support. Ucla4Cola members also practiced civil disobedience by not swiping into Covel Commons Residential Restaurant in order to highlight the issue of food insecurity on campus.
Online spring quarter
The most defining event of the 2019-2020 year, to say the least, was the COVID-19 pandemic and the historic remote spring quarter that came as a consequence of it.
On March 13, UCLA made the announcement that classes would be online through the end of spring quarter. Previously, it had declared a suspension of in-person classes only until April 10. But, by the time the second email was sent, the possibility of continuing spring quarter on campus was no longer viable.
In the emailed statement by Executive Vice Chancellor and Provost Emily Carter, Administrative Vice Chancellor Michael Beck and Student Affairs Vice Chancellor Monroe Gorden Jr., students were encouraged to pack their belongings and move back home, though on-campus housing would still be open for the rest of the quarter. Students who chose to stay on campus could only receive takeout boxes from dining halls, and some were placed into different dorms to better meet social distancing guidelines.
Those who moved back home received a housing refund. When it came to tuition, however, students were met with less sympathy.
Considering the obvious absence or reduction of campus programs and functions, many students called on the UC system to consider a partial refund for the cost of attendance. A Change.org petition was created, arguing that the majority of students had returned home and were no longer able to benefit from campus services. It amassed more than 43,000 signatures.
Unfortunately, the broader UC and UCLA continued to reject any possibility of a tuition cut. UC spokesperson Sarah McBride said the transition to online learning has led to higher costs; for example, the website licenses to run software like Zoom, technology security and laptops come at a price.
In response to the UC's refusal to adjust tuition, the Undergraduate Students Association Council argued that the UC administration had not been transparent enough about the reasons for its decision. USAC also stressed the extremely high cost for out-of-state students for an education that was no longer out-of-state, but rather from their own homes.
And on a sadder note for graduating seniors, the remote quarter meant remote graduation ceremonies.
Chancellor Gene Block announced in an emailed statement that all spring campus graduation ceremonies would be conducted virtually in an effort to combat the spread of COVID-19. Block's announcement joined countless others from universities across the world, as 2020 seniors grappled with the sorrow of not being able to celebrate with friends and family on the campus they called home.
Goodbye to Stan's Donuts
April 9 will forever be known as the day Stan Berman made his last donut.
Originally opened as The Corner Shoppe in 1965, Stan's Donuts brought sweet treats to UCLA students, Westwood villagers and tourists alike for 55 years. It was a fan favorite among students and a classic establishment in the Los Angeles community.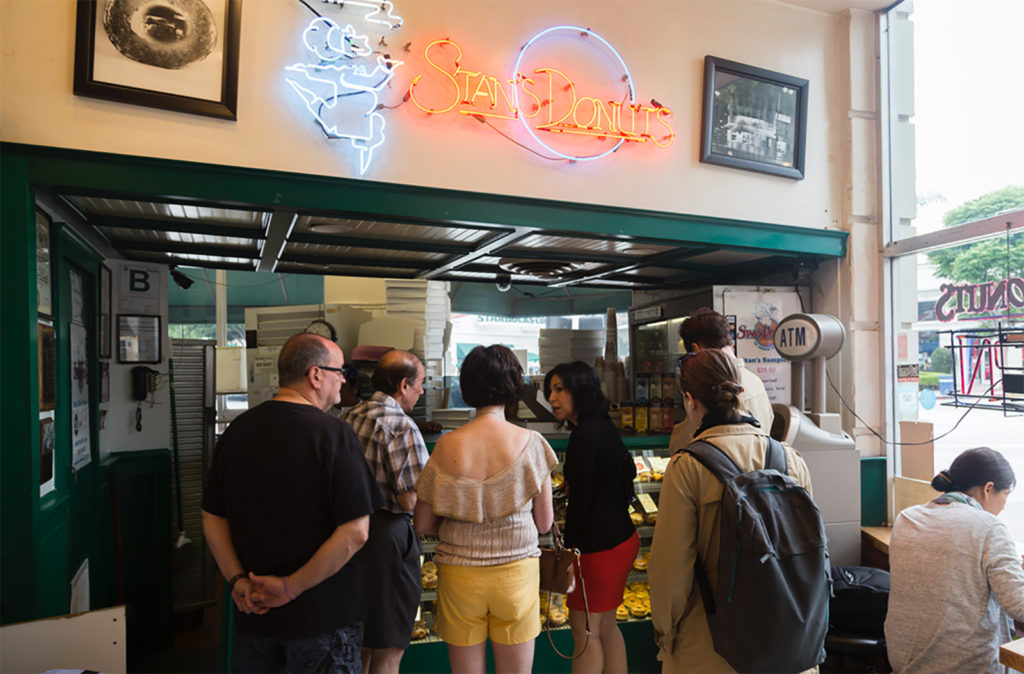 But after all of these years, the onset of the COVID-19 pandemic put an end to this legendary shop. When restaurants and nonessential businesses were forced to temporarily close per the orders of Los Angeles Mayor Eric Garcetti and California Gov. Gavin Newsom, it seemed like the right time for Berman to close up shop for good.
"Unfortunately COVID-19 made the decision happen sooner, but I hope that you will remember how our donuts made you smile for many years to come," Berman said in a statement on the store's website.
Black Lives Matter protests
On May 25, George Floyd died in police custody after a Minneapolis police officer, in the presence of three other officers, pressed his knee on Floyd's neck for nearly nine minutes. One day later, soon-to-be nationwide protests for Black rights and against police brutality, all in the larger context of the Black Lives Matter movement, began.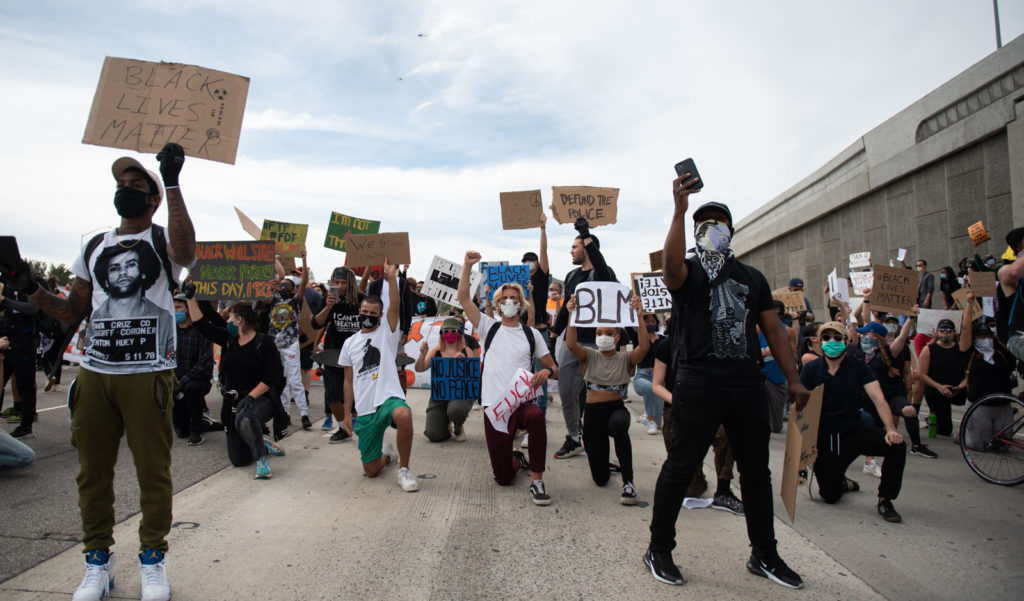 One of the first Los Angeles protests in the wake of the deaths of George Floyd, Ahmaud Arbery and Breonna Taylor began as a peaceful protest against police brutality at Pan Pacific Park on May 30. The protest eventually turned violent as protestors were met with police. Protestors set fire to at least two police cars and broke the windows of other police cars, while officers fired rubber bullets and released tear gas into the crowd.
Garcetti issued a curfew from 8 p.m. on May 30 to 5:30 a.m. on May 31, citing the need to uphold the safety of demonstrators, law enforcement and LA citizens. Garcetti also requested 500-700 National Guard troops from Gov. Newsom to maintain safety, despite stating in a press conference earlier that day that he would not do so. At around 8:30 p.m., Garcetti announced that the California National Guard was being deployed.
Both Newsom and LA County Board of Supervisors chair Kathryn Barger went on to proclaim states of emergency; in a similar vein, LA County officials continued to enforce curfews over the next four nights.
After May 30, protests organized by both city-based and UCLA-based organizations continued in Westwood.
The Student Activist Project at UCLA planned a protest in Westwood on June 1 but had to cancel for numerous reasons, including the fact that the organizers did not consult the Afrikan Student Union or the Black Graduate Student Association in their initial planning. Nonetheless, protestors still showed up and gathered near the Wilshire Federal Building that day.
On June 1, dozens of protestors from across the city, including some college students, were detained in the parking lot of Jackie Robinson Stadium. Handcuffed in cages within buses, the detainees were held without access to food, water or bathrooms.
Many people condemned UCLA for allowing LAPD to utilize the property, leading UCLA officials to release a statement June 3 that explained that the U.S. Department of Veteran Affairs owns the property and gave permission to LAPD. However, the statement said UCLA was aware of LAPD's use of the stadium as a staging area and failed to stop it.
On June 4, BGSA and ASU organized a protest on campus. The organizations demanded that the UC postpone or modify final exams, fully fund a Black Resource Center at UCLA and divest from UCPD. The UCLA Academic Senate released a statement June 3 recommending that professors make adjustments to finals but stated that they did not have the authority to make direct campuswide changes.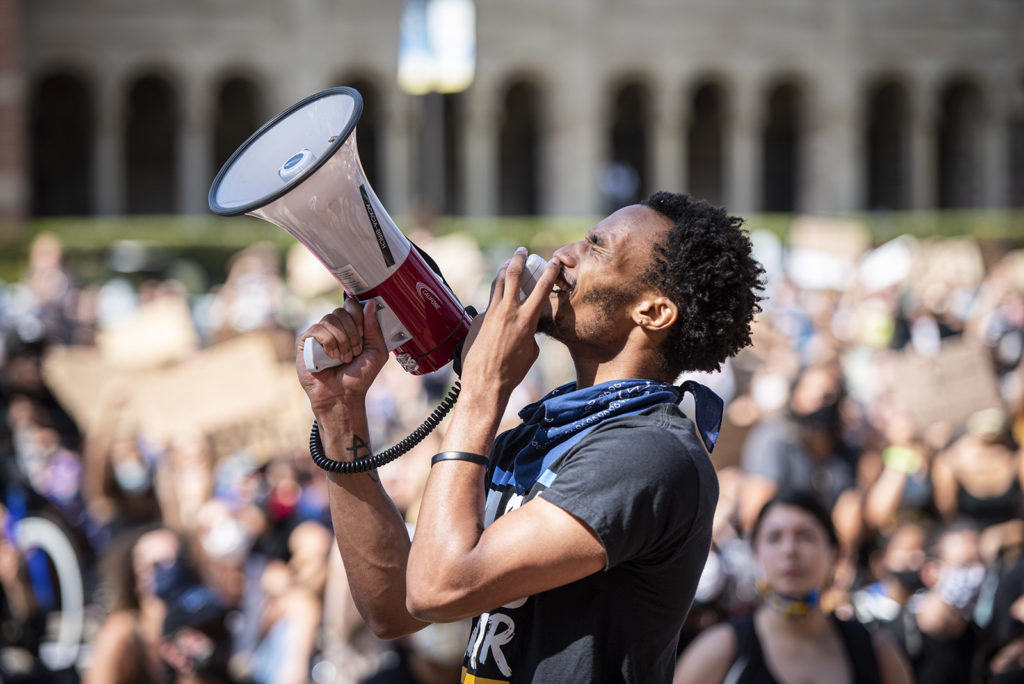 About one week after the initial Westwood protest, hundreds gathered at the Wilshire Federal Building on June 6 for a protest organized by The Islamic Circle of North America Council for Social Justice.
After more than a week of protests, Garcetti announced June 7 that the National Guard would depart that evening, with a small number of troops left until June 10 in case of emergency.
Wu was the 2021-2022 managing editor. She was previously the 2020-2021 Quad editor and prior to that, the assistant Quad editor. She is a fourth-year sociology and statistics student at UCLA.
Wu was the 2021-2022 managing editor. She was previously the 2020-2021 Quad editor and prior to that, the assistant Quad editor. She is a fourth-year sociology and statistics student at UCLA.