Second Take: Kanye cannot back away from his political havoc with one tweet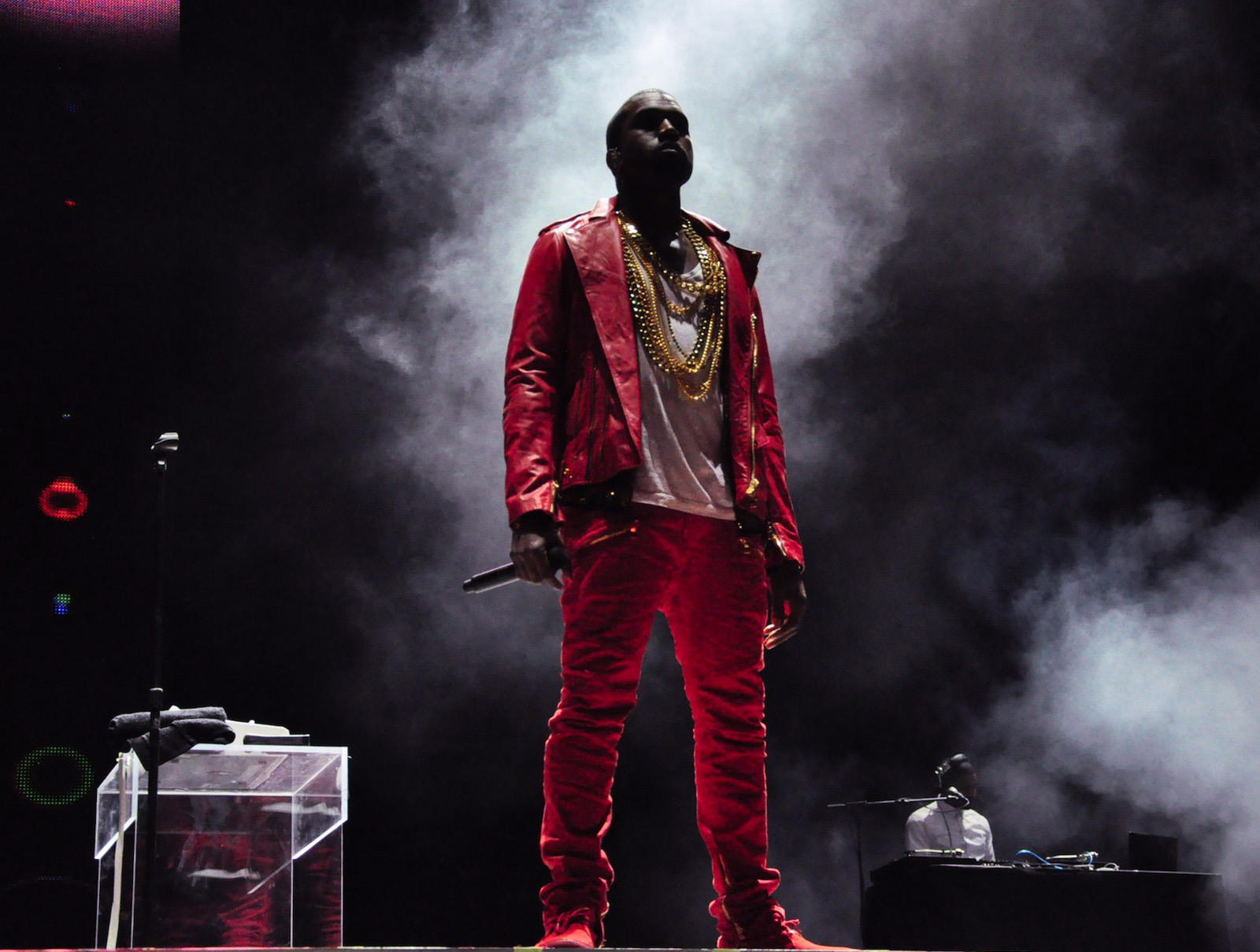 (Creative Commons photo courtesy of rodrigoferrari/Wikimedia Commons)
I'm going to let you finish, Kanye, but Taylor Swift had one of the best political social media posts of all time.
In contrast to Swift, who entered the political ring with a highly political Instagram post in early October, Kanye West announced Tuesday that he'd be distancing himself from politics to focus on his creative efforts. The announcement came as a surprise to many, coming from an artist who had been such an outspoken supporter of President Donald Trump in the recent months. Because West regularly sported symbols associated with the president, such as the MAGA hat, and voiced support for his policies in interviews, there was no doubt about West's beliefs. After hundreds of highly political posts, the recent tweets are a woefully inadequate response to the criticism he's received. If it's redemption he seeks, West's approach needs to be active and passionate, rather than distanced and passive.
West isn't the only A-lister with the White House on his mind, though. Hollywood has been brimming with buzz over the midterms. With Nov. 6 on the horizon, even celebrities with apolitical track records have experienced a change of heart and entered the political field in support of their preferred candidates. Last month, Swift used her Instagram page to encourage people to vote while voicing her support for two Democratic candidates running in her home state of Tennessee. Even as she's faced criticism for using her platform politically, Swift has continued urging fans to exercise their right to vote.
Often, the same people who criticized Swift for publicizing her political opinions championed West for his. And it's for this exact reason that artists like West serve as the counterpoint when people encouraged celebrities to be more involved with politics like Swift. If she had a right to use her platform politically, so did West. The recent activism of Hollywood's elite has had visible effects in engaging young adults in politics, but when the largely liberal-leaning crowd of young voters look at West's views, the glamor around famous people pushing political agendas quickly fades.
That reality is why many lapsed fans of Ye got excited when Tuesday's tweets emerged. Even I – a once proud owner of all the pre-2016 Kanye West albums – initially breathed a sigh of relief thinking that his rants and insensitive ravings were all over. But it's only been clear since then that Yeezus still has a long way to go before he's all clear in the eyes of the supporters he lost over the last year.
Engagement in politics is one thing, but West's outbursts have gone beyond the the typical advocacy and support for other candidates that celebrities like Swift have shown in the political arena. His rhetoric has ventured into damaging territory, with remarks about slavery, his controversial stance on the 13th Amendment and an alignment with candidates who've made openly racist remarks that hurt people of color all around the nation.
Kanye's announcement of his political hiatus is not proper reparation for his actions. That no longer suffices when considering the toxic remarks he has made by putting his views at the forefront of national politics. Kanye still has a long road to forgiveness if that's what he wants.
There's no excuse for behavior like this. Kanye recently opened up about being diagnosed with bipolar disorder, and perhaps Tuesday's tweets come at a moment of clarity for an artist dealing with a mental illness. But one of Hollywood's wealthy elite, who has access to more support than most people with mental health issues, should only get so much sympathy for his actions.
For West, being apolitical is no longer an option if he is looking for redemption in the eyes of the public. He took a step in the right direction by attempting to retract his comments in voicing support for progressive platforms, but passively choosing to stray away from politics afterward doesn't achieve anything.
If West wants to be believed, he needs to prove conviction in his own tweets supporting prison reform and support for refugees as strongly as he seemed to believe that slavery was a choice. His passionate outbursts left no doubt in people's minds that he stood by his own harmful rhetoric. He needs to show that same level of assuredness with his recent reversal of views, not back off from them.
The ups and downs of West's views in the last few months have shed light on how celebrities need to engage with politics, should they decide to do so. Celebrity engagement requires active participation that shows they stand behind their views and believe what they're saying. The weeks since Swift's first Instagram post have seen her continuing to vocally advocate for a candidate she believes in and eliminating any doubt on if she was just pushing a one-time message. West needs to show the same level of commitment to his views after his newfound realization.
Yeezus isn't back. If anything, he's still as asleep as ever.
It's time to wake up Mr. West.