Movie review: 'Sierra Burgess is a Loser' continues Netflix's rom-com winning streak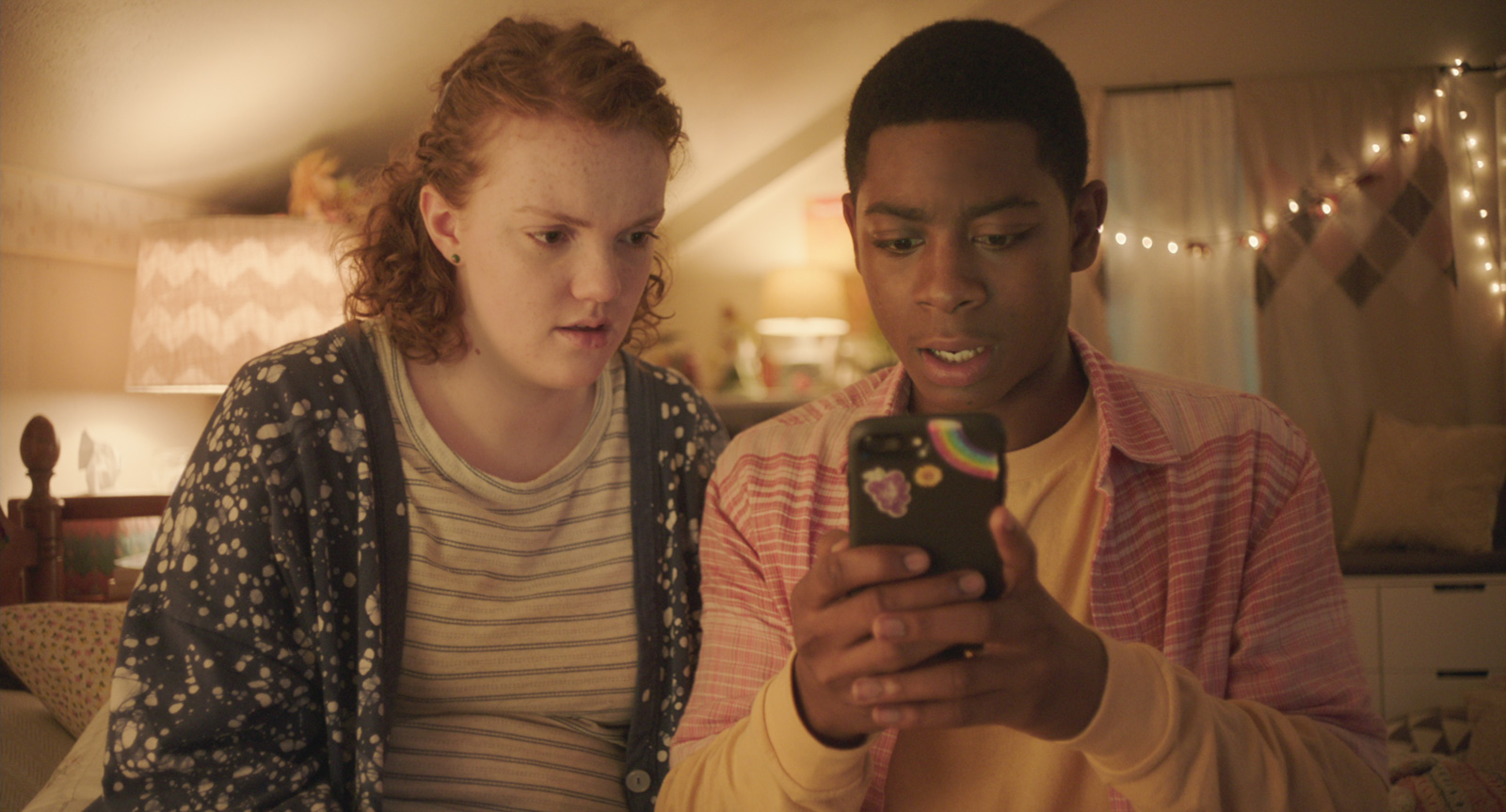 Netflix continues its summer-long bid for the title of rom-com kingpin with "Sierra Burgess is a Loser."
After "Set it Up" was met with wide critical acclaim and "To All the Boys I've Loved Before" garnered a mass following within mere hours, it is nearly impossible for "Sierra Burgess is a Loser" to dodge comparison to the precursory films credited with the revival of the rom-com genre. And although Ian Samuels' feature-length directorial debut will not likely join its 2018 predecessors among generational classics like "The Breakfast Club," it is still a worthwhile watch for fans seeking escapism via rom-com. The film, though bogged down by the questionable premise of its central romance, is a welcome addition to Netflix's ever-growing romantic comedy repertoire as a generally well-crafted coming-of-age tale.
Shannon Purser plays the titular character, an aspiring writer with an impressive arsenal of Friedrich Nietzsche quotes and seemingly little concern for physical appearance. When Sierra's phone number winds up in the contact list of sensitive jock Jamey (Noah Centineo) following the scheming Veronica's (Kristine Froseth) prank, Sierra embarks on a tumultuous journey of catfishing, and more importantly, self-love, in a modern-day retelling of Edmond Rostand's play "Cyrano de Bergerac."
Purser, known for playing the ill-fated Barb on "Stranger Things," steps into her first leading role with a quiet ease and vulnerability that captures the essence of adolescence on the outskirts of popularity. Lindsey Beer's script treats Sierra, as well as the other central characters, as intelligent and autonomous individuals – a refreshing deviation from the condescending "walking hormone" reputation often associated with teenagers. That being said, Sierra's tendency to speak in overly thought-out sentences, even in casual conversation, errs on the side of being too intentionally offbeat, at times sacrificing authenticity for artificial quirkiness.
Nevertheless, what makes Sierra – and by extension, Beer's script – so revolutionary is her refusal to succumb to society's imposed definition of physical attractiveness. Sierra appears unfazed by the incessant remarks about her full-figured body and nontraditional beauty – although viewers will likely be put off by the excessive amount of transgender and lesbian jokes. Sierra even goes as far as calling herself a "Magnificent Beast" in the mirror as part of her morning routine.
Self-hatred is becoming more and more normalized amongst female characters in the media, as seen in the Netflix original series "Insatiable," where the main character only learns to love herself after losing weight. In Contrast, "Sierra Burgess is a Loser" intentionally avoids a full-blown makeover scene, and pleads the audience – and Sierra, when her confidence falters – to disregard their preconceived notions of archetypal beauty.
The film is at its strongest when its central focus is not on Jamey and Sierra's relationship, but on the unlikely friendship between Sierra and Veronica. Veronica is conceivably the most complex character, whose troubled family life explains her callous exterior in the beginning of the film. Seeing a beautiful cheerleader ultimately avoid the heartless Queen of the Halls trope is a subtle victory for female moviegoers who are too often reduced to the shallow "mean girl" on screen.
Toward the end of the film, it becomes easier to sympathize with Veronica than with Sierra, whose contentious decisions complete her transformation from hero to antihero. So many of Sierra's decisions are difficult to justify, and her missteps, while humanizing, make her exhausting to root for in the end.
Centineo's Jamey also breaks the egotistic high school quarterback stereotype with his nice-guy antics and thoroughly pure intentions. Centineo took the internet by storm after his role as dreamboat Peter Kavinsky in "To All the Boys I've Loved Before" and had even the most love-averse cynics daydreaming about their own Prince Charming. In "Sierra Burgess is a Loser," Centineo plays Jamey with as much charisma and charm as Peter Kavinsky fanatics have come to expect. But what distinguishes Jamey from the many iconic romantic leads who preceded him is an endearing awkwardness that deftly tiptoes the line between cringeworthy and swoon-inducing. Moments like Jamey uncomfortably posing in the mirror for a shirtless selfie illustrate the script's overall commitment to portraying realistic teenagers and turning the conventionally one-dimensional jock into a lovable protagonist.
Together, Purser and Centineo are a delight, their smartly-scripted phone calls and texts inciting a level of giddiness that warrants rewatching. The sugar-coated fantasy is shattered, however, by the blaring reminder that Jamey, under the impression he is falling in love with Veronica, is in the midst of a cruel plot rather than a picturesque fairy-tale romance. The dramatic lengths to which Sierra goes to maintain the facade become increasingly painful to watch as their faux romance unfolds. Despite the film's best efforts, it fails to elevate the act of catfishing from creepy to romantic.
Despite its shortcomings, "Sierra Burgess is a Loser" successfully conveys the timely message that society does not dictate what constitutes beauty or who is worthy of love. Millions of girls will see that Sierra Burgess, and anyone else who looks like her, is not a loser, which is a triumph in itself.