Playing the Villain: Villains create environments which develop characters and their views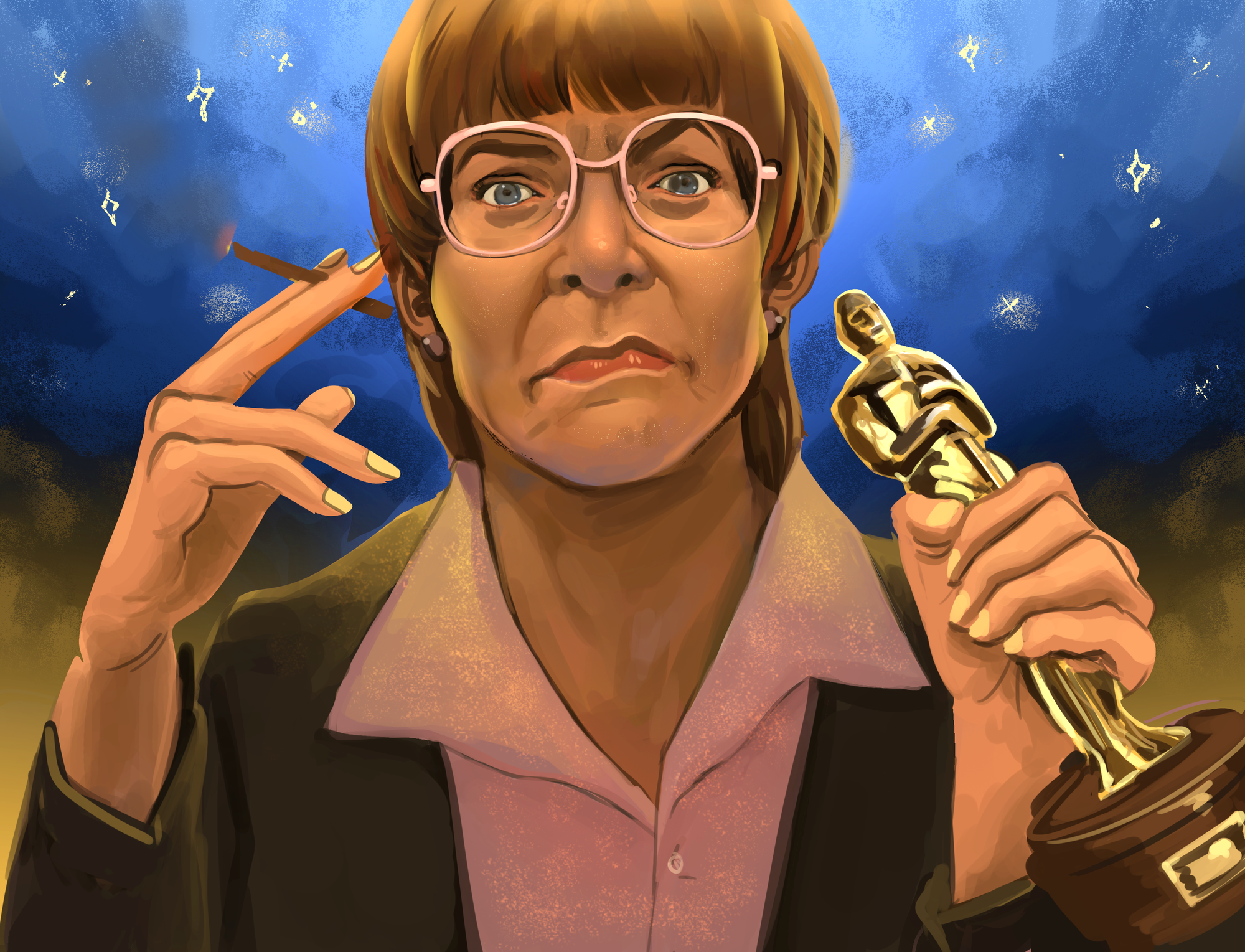 (Juliette Le Saint/Illustrations director)
A movie is only as good as its villain, and a good villain is much more than a monster with maniacal laughter or a sinister-looking entity surrounded by henchmen. From the anarchist Joker to the cunning and brutal Annie Wilkes, countless successful films have earned their iconic status thanks to their antagonists. Each week, columnist Tiger Zhong will discuss the strengths and the weaknesses of the villains from new releases as well as classics, exemplifying the narrative effects of their villainous acts. And yes, there will be spoilers.
Behind every great hero is an even greater villain.

Actors who portrayed villainous roles made an impressive showing as nominees at this year's Academy Awards: Numerous actors and actresses nominated for supporting roles depict antagonists in their respective films.
Allison Janney and Sam Rockwell showed audiences that good villains often make the best characters. These actors' performances in "I, Tonya" and "Three Billboards Outside Ebbing, Missouri" show that good antagonists can facilitate deeper character development of protagonists and also help build the world the characters live in.
Best Supporting Actress winner Janney's portrayal of Tonya Harding's mother LaVona Harding received many accolades even before the Academy Awards. Janney plays the ruthless mother who pushes Tonya to succeed in figure skating using morally questionable parenting methods such as physical abuse and emotional manipulation. She is cold and unforgiving, never once trying to win over the audience with moments of vulnerability or the occasional act of sympathy. But the rigidity of her role helps humanize the movie's protagonist by comparison.
Tonya's unethical actions – such as frequent conflicts with judges and her rumored attack on fellow skater Nancy Kerrigan – instantly feel more justified once we understand her strict upbringing at the hands of her mother. The more harshly LaVona treats Tonya, the more we understand the frustration behind Tonya's misguided actions. For example, when Tonya pleads for a chance to skate again after she is banned from competing, we see a girl whose dreams are crushed, a repressive upbringing that has equipped her with no other means of survival and an abusive mother who stripped away her daughter's childhood for the sake of success.
Characters are created by their environments, and Tonya's is created by the circumstances her mother subjects her to. Janney's performance not only establishes LaVona as a pitiless antagonist, but also develops the protagonist by shedding light on her choices and the competitive world she lives in.
Rockwell received an Oscar for his portrayal of Jason Dixon, the racist and blissfully ignorant police officer in "Three Billboard Outside Ebbing, Missouri." We first see Dixon as an incompetent cop who mainly functions as comic relief because of his insensitive tendencies. However, as the protagonist Mildred Hayes (Frances McDormand) wages a war on her town to avenge her raped and murdered daughter, Dixon changes into a more sympathetic and mature man.
After personal struggles and developing a friendship with Mildred, Dixon becomes more understanding of other people's backgrounds. In the wake of the loss of a loved one, Dixon becomes aware of his own shortcomings and tries to start doing good instead.
Dixon's past as a racist cop eventually turns into him serving as Mildred's ally in hunting down rapists. In doing so, he himself becomes a representation of Ebbing, the town that Mildred lives in. Much like Dixon, citizens of the town are not evil by nature: It is instead their ignorance that gives them the appearance of being discriminatory and unsympathetic.
While the villain in "I, Tonya" helps with character development of its protagonist, "Three Billboards Outside Ebbing, Missouri" uses its villain to develop the world the protagonist lives in. The cutthroat character of Tonya Harding becomes understandable due to Janney's portrayal of a harsh LaVona, and Rockwell's portrayal of a transforming Dixon captures the formerly ignorant nature of Ebbing.
The results of this year's Oscar ceremony demonstrate why the Academy seems to have favored villains in the supporting categories. After all, bad guys are essential assets to any successful and thematically nuanced motion picture.