Playing the Villain: Human villains make for the most monstrous ones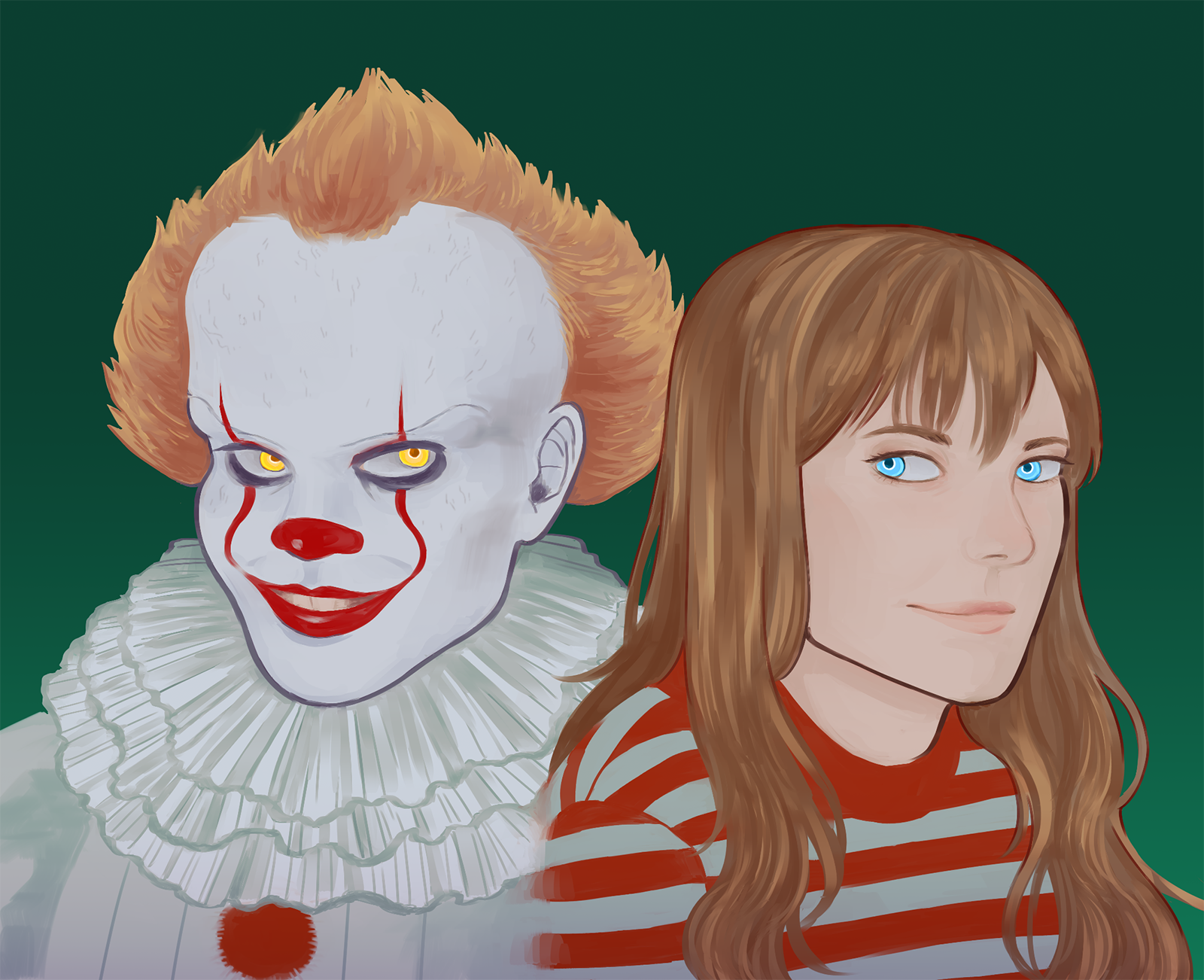 A movie is only as good as its villain, and a good villain is much more than a monster with maniacal laughter or a sinister-looking entity surrounded by henchmen. From the anarchist Joker to the cunning and brutal Annie Wilkes, countless successful films have earned their iconic status thanks to their antagonists. Each week, columnist Tiger Zhong will discuss the strengths and the weaknesses of the villains from new releases as well as classics, exemplifying the narrative effects of their villainous acts. And yes, there will be spoilers.
A dancing clown and smiling white people scared audiences more than spine-chilling demons did in 2017.
The commercially successful and critically acclaimed films "It" and "Get Out" established 2017 as one of the best recent years for the horror genre. The films' successes are deeply rooted in their terrifying villains, who achieved their monstrous reputations not through excessive gore or jump-scare tactics, but rather from their least monstrous traits.
Speech, one of the most mundane forms of human communication, showcases the more humane parts of each villain's personality while concealing their more evil intentions. Through the contrast between a monster's humanity and its horrifying actions, truly sinister villains are born.
Throughout "It," Pennywise the Dancing Clown shape-shifts into different monsters based on each character's fears, taking on forms such as a leper and a deformed woman from a painting. However, some of Pennywise's most terrifying moments occur when he repeats his catch phrases while in clown form. In an iconic scene featuring him hiding in the sewer, he asks Georgie, "Do you want a balloon?" and proceeds to hold a conversation that mirrors a real-world interaction between adult and child.
Pennywise's seemingly comical dialogue delivery and colloquial diction end up being even scarier than his makeup. His innocent question, posed to Georgie from a dark sewer setting, foreshadows Georgie's impending fate. The regularity of inane question brings relatability to the character in a way that makes his evil nature – which is revealed shortly afterward – even more hard-hitting. By contrast, the possessed doll in "Annabelle: Creation" never showed any sign of human emotion, limiting its horror impact on the audience. Since watching both movies, I steer clear of sewers, but don't really have a problem with creepy dolls.
Pennywise also stands out due to his plethora of facial expressions. He repeatedly switches between comical, clownish expressions and exaggerated, psychopathic insanity. His expressions, regardless of their unrealistic nature, show more humanity than a conventional monster with a deformed visage and a limited range of facial expressions, such as the demons in the "Insidious" film franchise.
He wouldn't be half as scary without his human demeanor and conversational interactions with the Losers' Club. Though Pennywise still occasionally employs stereotypical tropes such as jump scares, he comes off much scarier than other movie monsters because of the audience's perception of him as capable of logic and emotion.
Similarly, "Get Out" uses dialogue to convey fear, contrasting its horror elements with the seeming normalcy of its suburban white villains. The film follows protagonist Chris Washington as his white girlfriend's family tries to capture him and transfer another white person's mind into his own younger, more athletic body. Chris' girlfriend and her family members appear welcoming at first, with only slightly creepy undertones. The sense of acquaintance not only draws audience members in, but also calms their senses down, easing them into the plot while the movie's true horror simmers in the background, waiting to surprise them later on.
One of the most chilling scenes in "Get Out" involves the girlfriend's mother Catherine Keener hypnotizing Chris so that she can imprison him and transfer someone else's mind into his body. Director Jordan Peele uses visuals of Chris falling into darkness to illustrate the process of his hypnotization, conveying his loss of control over his body. However, what truly makes the scene frightening is the audience's previous experience with Catherine's kindness toward Washington. At first glance, Catherine appears like any other welcoming mother, but the more ordinary she looks, the scarier her actions become, precisely because the audience realizes the seeming possibility to meet a "Catherine" in real life.
Spectacle in a horror movie can only scare you so much, but if the premise of a horror movie is that it reminds you of your own life, it can cause you lasting nightmares. A bloodthirsty monster never scares you until you learn you'll have to face it in real life.