Gamer's Guidebook: Video games explore themes of consequence via nonlinear narratives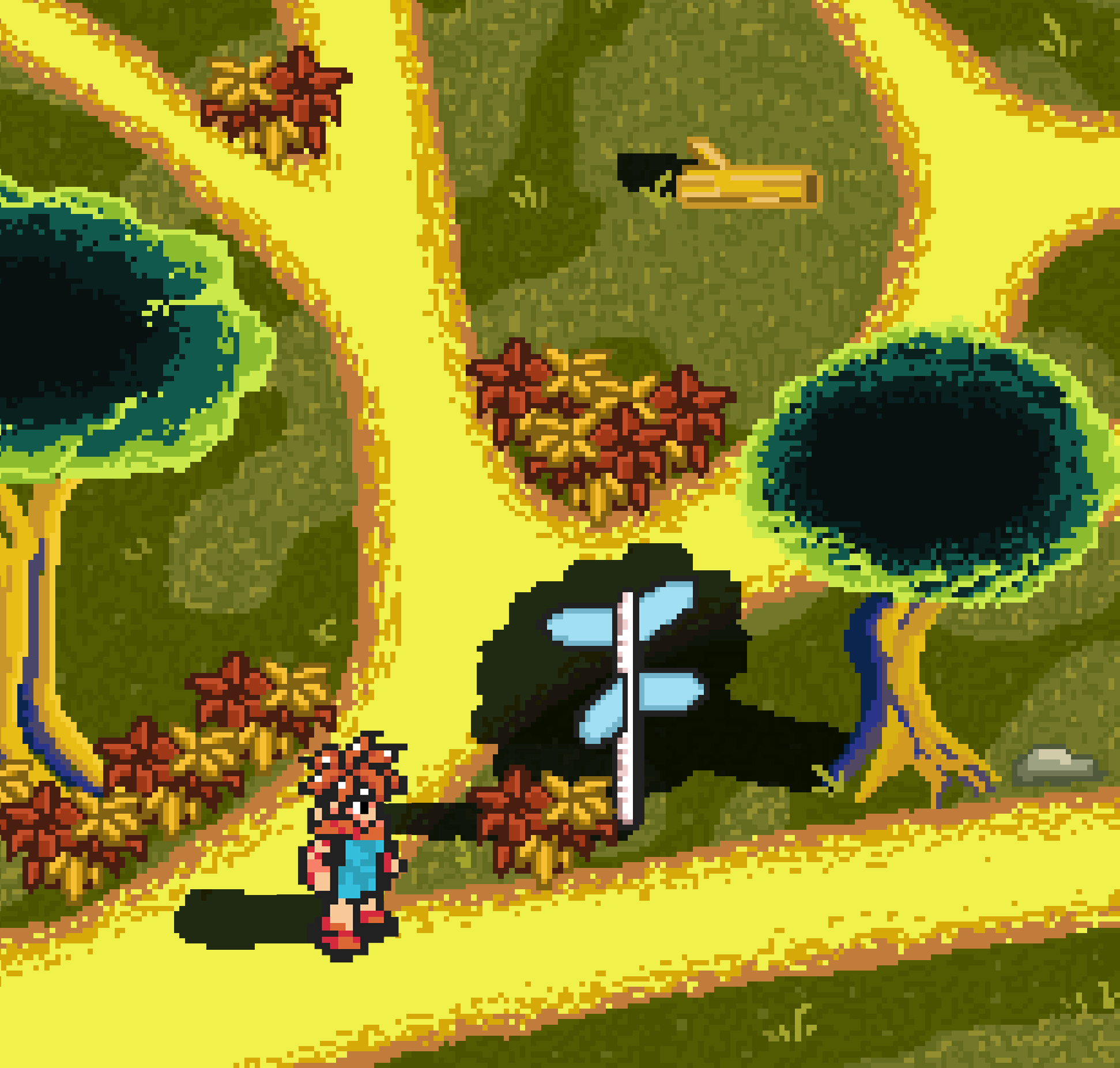 (Nicole Anisgard Parra/Daily Bruin)
Games have always been a huge part of the entertainment industry, but what makes them entertaining? Game-makers expend significant effort making design decisions that people often don't think about when they're playing each game. Each week, columnist Evan Charfauros will examine the pros and cons of different game mechanics as seen in the modern gaming industry.
The greatest literature of all time – the likes of "Hamlet," "1984" and "Super Mario Bros." – continues to intrigue and provoke thought in people.
Okay, maybe one of those things is not like the others. But video games can be an effective form of literature in their own right, by filling a specific storytelling niche that doesn't work in mediums like novels or film. Games can implement nonlinear narratives, which allow for multiple endings that reflect the consequences of the players' actions.
Games, more so than other forms of storytelling, cannot exist without their audience – someone needs to be present, playing the game, to make the plot progress. Interactivity is at the core of gaming and therefore games are the best way to tell stories enhanced by user interaction.
You might remember reading the "Choose Your Own Adventure" books from your elementary school bookshelf – a classic example of interactive fiction. The reader makes decisions for a fictional character as they climb an icy mountain or explore outer space, repeatedly flipping to different pages based on each decision.
"Choose Your Own Adventure" is a fun way for children to explore the concept of consequence. Each book has multiple "good" endings that can be reached with a combination of luck and rational thinking, but also a multitude of "bad" endings stemming from bad decision-making that often involve creative death scenes.
But there's a reason the nonlinear book structure has largely been confined to novelty children's books: It's just too cumbersome to be taken seriously. Every minute or so, readers must remove themselves from the story so they can search for a specific page in the book and continue from there.
Video games with branching storylines, on the other hand, don't suffer from interruptions. The visual novel genre of games, popular in Japan, basically shares the same concept as "Choose Your Own Adventure," except that game engines seamlessly progress the player through the varied narrative without any tiresome page-flipping.
"Dream Daddy: A Dad Dating Simulator," a recent popular visual novel game, addresses the theme of consequence in the realm of romance. The game has many endings based on which of the eligible dads you choose to date, as well as how well you woo your chosen bachelor. During dates, your interactions with your love interest end up making or breaking your relationship. The good and bad endings enhance the story's theme by preventing the player from establishing a relationship if they don't put the time and effort into getting to know and understand the characters.
Last year's "NieR:Automata" featured a storyline that focused on an existential struggle between androids and machines with 26 endings, mostly bad. "Automata" embraces the player's autonomy and furthers its themes of existentialism and nihilism by tailoring its bad endings to the player's decisions, no matter how bizarre. For example, if a player-controlled android removes its own operating chip, the credits roll immediately and the player is greeted by the notice for the ending entitled "fa[T]al error." Other endings detail the consequences of self-sabotage or waiting idly for a time limit to run out – all choices that normally don't make sense in a video game but enhance its theme on questioning our purpose in life.
The story-driven noir thriller game "Heavy Rain" revolves around the pursuit of a serial child killer and includes several possible endings. The player must navigate a group of characters each tracking the killer separately through their own narratives. A character might die along the way or fail to find the killer, resulting in different endings depending on each character's success.
"Heavy Rain" is a grim take on reality; while the characters' success can lead to positive endings, many of the endings involving murders, suicides or unjust imprisonments reflect the far-reaching consequences of their failure to outwit the maniac. The story forces the player to feel the emotions of the characters in the face of their success or failure, creating a sense of responsibility and heightening the player's emotional investment. Immersion is important in any kind of storytelling, and games that react according to the player's own emotionally motivated actions and decisions have considerable potential for potent storytelling.
The next "To Kill a Mockingbird" or "The Great Gatsby" probably won't come in the form of a video game, but it doesn't need to. Games are fundamentally different from other mediums, which means they can tell stories in a way we're not used to. These branching plots can thoroughly explore consequences in a way that stories confined to static mediums cannot.