Emmys 2017: "Master of None" music supervisor, UCLA alumna receives Emmy nomination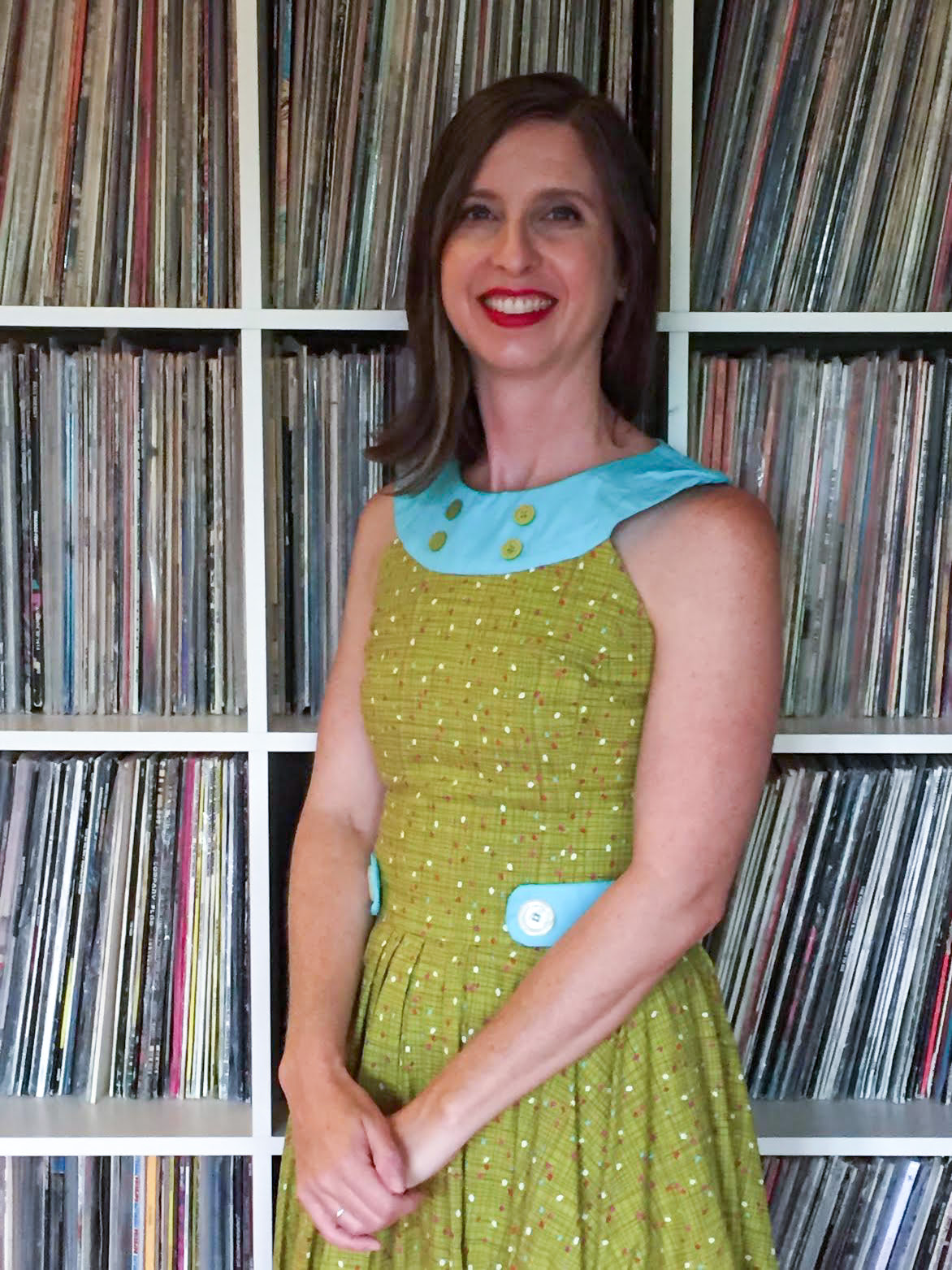 Kerri Drootin has used songs from her own record collection for soundtracks in shows such as "A.P. Bio." Now, she is nominated for an Emmy in Outstanding Music Supervision. (Courtesy of Todd Drootin)
UCLA alumni and faculty have lent their acting, writing and directing talents to several series nominated for the 69th Primetime Emmy Awards. Contributing to nominations in categories such as Outstanding Comedy Series, Outstanding Drama Series and Outstanding Limited Series, Bruins have showcased their skills in both acting and production as parts of the casts and the crews.
One of the perks that came with Kerri Drootin's job was a meeting with Amy Poehler on set for the "Parks and Recreation" season six finale.
"I overheard Poehler say, 'Oh, our music supervisor is here,' and I gasped and was like, 'That's me, she's talking about me,'" Drootin said.
However, while meeting a famous actress on one of her favorite sitcoms was exciting, the 1999 alumna said being recognized for the final product of her efforts in music supervision and licensing is the most rewarding part of her job. Drootin was recently nominated for a 2017 Emmy in Outstanding Music Supervision for her work on the Netflix series "Master of None." She curated the soundtrack for an episode titled "Amarsi Un Po."
Drootin, the NBCUniversal Television Music Department director of music supervision and licensing, has navigated the music and network television industry for 18 years, finding and obtaining permission to use musical hits featured on popular network shows including "Parks and Recreation," "The Office," "A.P. Bio" and "Bates Motel."
But Drootin said she never watches the episodes she works on – she focuses on them so much that she ends up not watching the shows when they air because she's seen them so many times.
"I always have to think, 'Oh, I've cleared that song,' or, 'Oh, I know how much that costs,'" Drootin said. "It's a constant dialogue running through my head – it's hard to escape."
Drootin's music co-supervisor Zach Cowie said the music supervision process for "Amarsi Un Po" was a huge undertaking for Drootin, lasting about six months. Drootin had to Google translate Italian to communicate back and forth internationally with Italian labels and publishers to license the song the Emmy-nominated episode took its name from.
"She's a very realistic person, which helps, and let it be known that this was going be hard," Cowie said. "So many people in (Drootin's) position would've given up the pursuit of all these things and gone with a backup plan, but she stayed on it."
Drootin has encountered obstacles to procuring music in the past as well, including her work on season one of "Master of None" in the episode titled "Parents." She was unexpectedly able to license the opening credits song "They Reminisce Over You (T.R.O.Y.)" by Facebook messaging a distant cousin. Drootin recalled that the cousin had made a personal tribute post about the passing of a hip-hop artist, who used to work with the person they needed to track down for permission.
While choosing songs from a variety of time periods and countries for shows like "Master of None" meant having to dig deeper as a music licenser, Drootin said she appreciated being able to discover new music for the show's lesser-known yet timeless soundtrack.
Drootin said her interest in diverse music traces back to her studies in ethnomusicology at UCLA, which exposed her to music from cultures all around the world. However, outside of the classroom, Drootin expanded her knowledge of music by crate-digging in the record store she worked at.
Drootin and her husband Todd Drootin, a record dealer, both have record collections that dominate almost three rooms of their house.
"I met her when she was working at Rhino Records in Westwood," Todd Drootin said. "Our first date, we spent the whole night going through the record collection until four in the morning."
Drootin's own music taste ranges from 1960s girl groups to the Grateful Dead. For "A.P. Bio," which features punk rock music, Drootin pulled songs from her own collection.
Now with an Emmy nomination under her belt, Drootin said embracing the unexpected – the award category she is nominated in did not even exist while season two of "Master of None" was being shot – makes her both nervous and excited.
"I'm just worried about tripping and falling," Drootin said. "I was in a daze for a while when I found out, but once you buy the shoes and the dress it all kind of starts to feel real."