UCLA Extension student sings tune accompanying end credits of 'Valerian'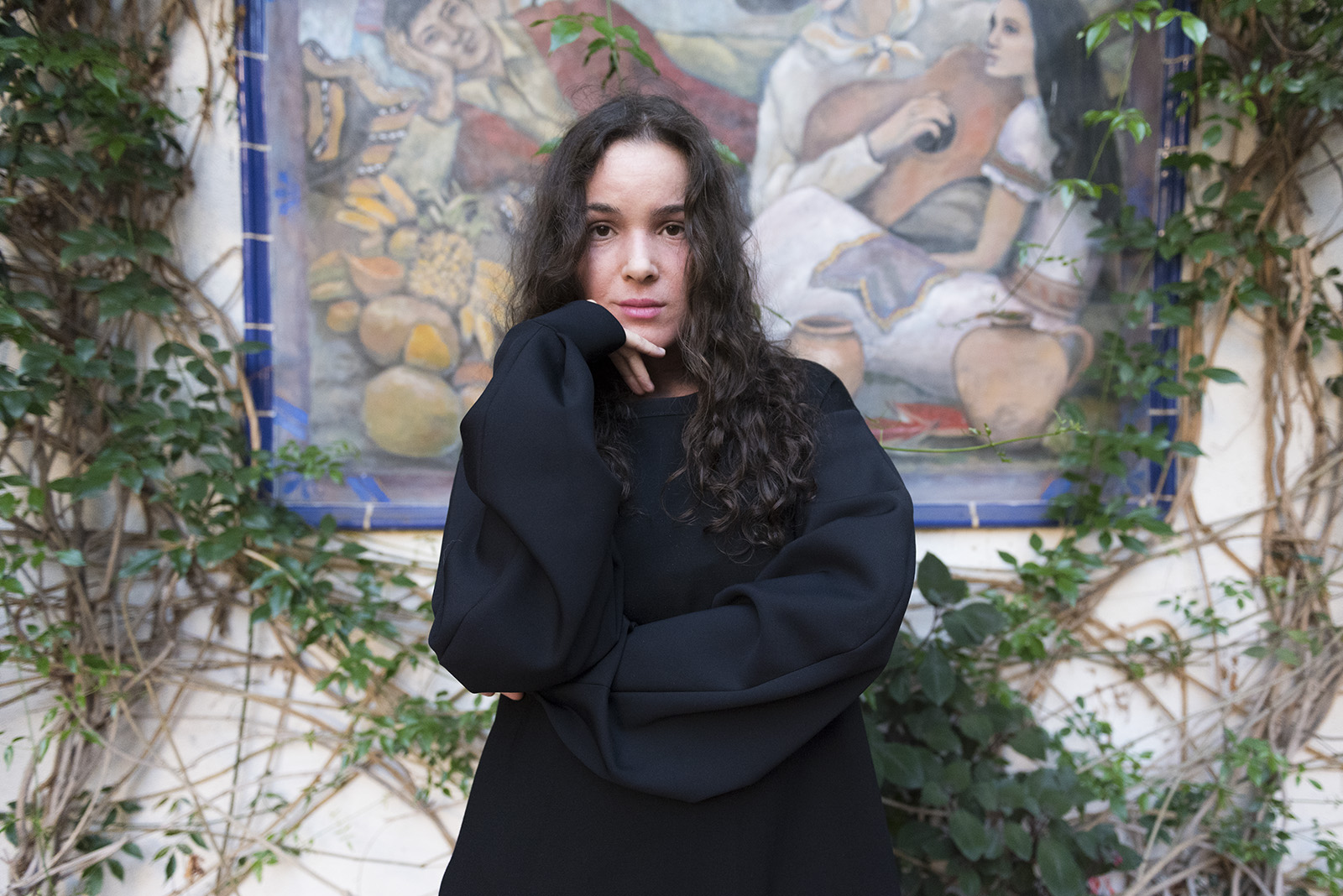 UCLA Extension alumna Alexiane Silla wrote and sang "A Million on my Soul," featured in the movie "Valerian and the City of a Thousand Planets." The accompanying music video features shots and props from the film. (Axel Lopez/Daily Bruin)
Alexiane Silla kept the good news about her song under wraps for three weeks because she didn't want to jinx it.
When she found out that her song "A Million on My Soul" was chosen to accompany the end credits for "Valerian and the City of a Thousand Planets," which was released in theaters Friday, she said she was stunned. The 24-year-old musician, who simply goes by Alexiane as her stage name, had been thinking about how to develop her singing and songwriting style to fit in with the movie ever since hearing about the opportunity last year at San Diego's Comic-Con.
The singer moved from Montreal to Los Angeles last January to study music business and production, at UCLA Extension, which is reflected in her lyrics.
"There's a vulnerability in the chorus, 'Won't you leave me alone,'" Alexiane said. "I was going for my dream; I didn't want to be distracted anymore. I wanted to be alone in the city and do my thing."
Alexiane grew up watching movies by her uncle, Luc Besson, the director of "Valerian." She said she knew her song proposal had to mirror the impressive special effects his movies are known for, such as the futuristic visuals in "The Fifth Element."
Using her familiarity with her uncle's works and the French science fiction comics "Valérian and Laureline" that the movie is adapted from, she found inspiration for the lyrics and melody.
She collaborated with her best friend Igor Kempeneers and music producer Mathieu Carratier to find a balance between creating a cinematic soundtrack vibe and maintaining a danceable beat, proposing three songs to Besson. Alexiane said she believes Besson chose "A Million on My Soul" because the deep attention-grabbing bass at the beginning gives it a dramatic edge, but the rhythm is still catchy enough for the radio.
Alexiane envisioned how the song would sound for so long that when she finally sat down at a keyboard and experimented with some chords, the lyrics for the chorus came naturally in about 20 minutes.
"As a songwriter, she's always making lyrics about any situation in the back of her mind," Kempeneers said. "All that subconscious work came forward when the time was right."
Alexiane started recording with Norwegian production duo Stargate in mid-February and began shooting the music video at the end of May.
She said she was overwhelmed by the dedication and team effort from the dancers, hairdressers, makeup artists and crew in the making of the video, which was directed and produced mainly by students at Besson's l'Ecole de la Cité film school in Paris.
To stay true to the movie's theme, they incorporated footage from the movie by using it as transitions between scenes, as well as editing it into the mirror props. The gun and capes used in the video are original pieces from the movie.
Despite an accident-prone set that halted the filming when a dancer was injured by a mirror prop, along with an almost nonstop 6 a.m. to 6 p.m. production day, Alexiane said she set a new bar for herself that motivates her to uphold a high quality of work from here on out.
Camille Cornuel, the line producer for the music video, said that even though Alexiane didn't have previous experience on set, she was professional and asked the right questions to make sure things were running smoothly.
Hearing her sing firsthand without any instrumental accompaniment, Cornuel said Alexiane's voice is not something that needs to be transformed.
After making her mark with "Valerian," Alexiane plans on releasing a single called "Safe Haven" as part of an EP, which she worked on whenever she was not in class.
Although she leans toward making sad songs, Alexiane said working with Carratier helped bring in a more upbeat pop sound and broaden her horizons. Carratier said that people often compare her voice to singer-songwriter Sia, but that her range is much too wide to be categorized or diminished to one style.
"No one believed we could make it to 'Valerian' at all but I thought it was important to try and we did," Alexiane said. "We were all on board."