Looking for laughs: How UCLA students prepare for comedy careers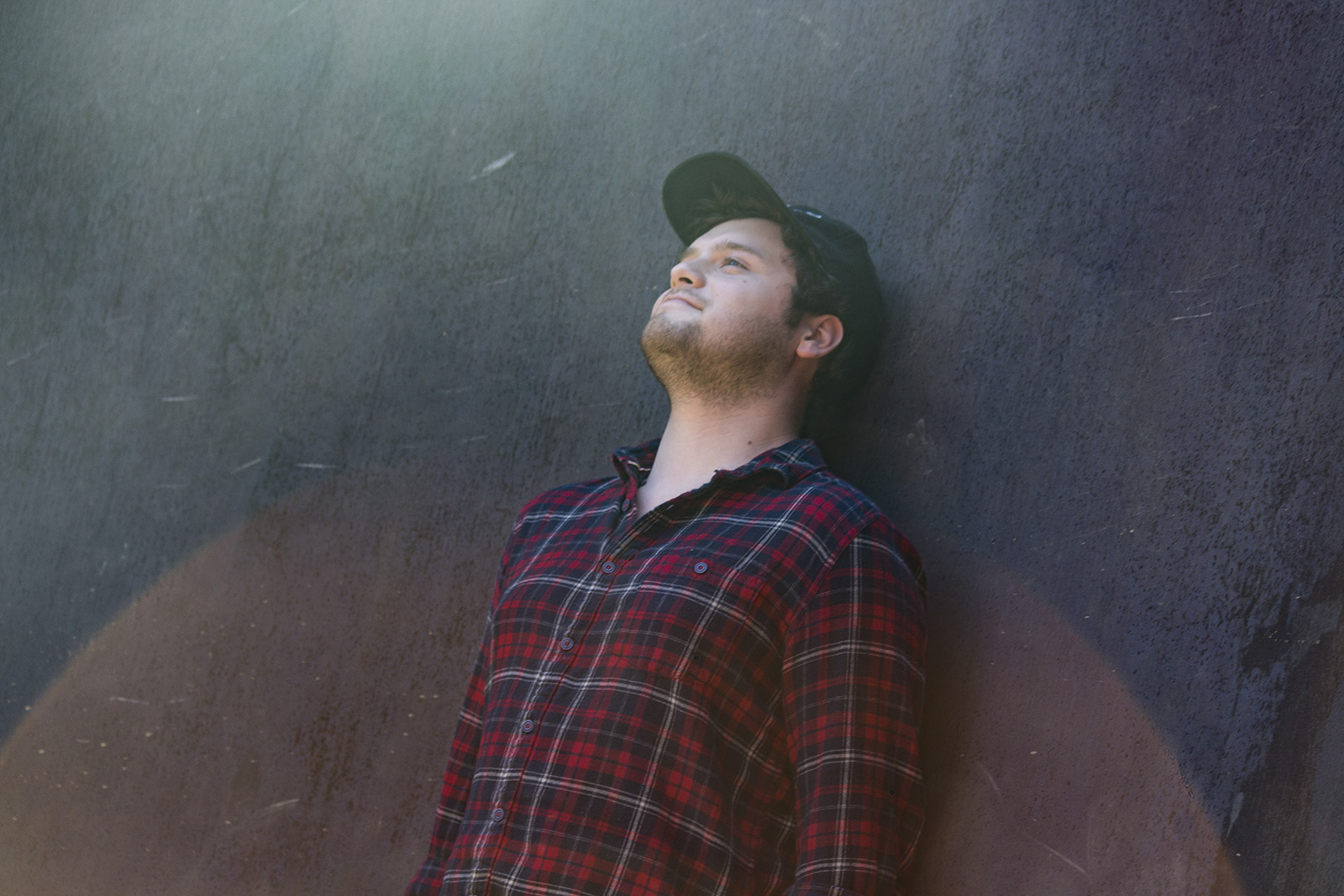 Fourth-year English student Kevin Alvarez helped put on "Improv Slam" in January to build a stronger sense of community among different on-campus comedy groups. The event featured an improv workshop taught by local professionals and 15-minute comedy sets. (Hannah Johnson/Daily Bruin)
Asmita Paranjape splits jokes between Westwood and Hollywood – editing an on-campus satirical magazine and performing sketches at a Los Angeles comedy club.
For the fourth-year computer science and linguistics student and other aspiring comedians at UCLA, joining a mix of comedic organizations both on and off campus provides space to gain the experience necessary for a professional comedic career.
Learning funny
Emma Dudley was 15 when she saw her first script performed on stage.
"That was the moment I (became) obsessed and in love," Dudley said. "I thought it was so cool to watch the story come to life."
Now a fourth-year film and television student, Dudley is using her major to pursue a career in comedy television. But while the UCLA Department of Film, Television and Digital Media allows her to study screenwriting, she said the department's lack of a comedy program leaves few opportunities for students to focus on writing sitcoms or creating funny characters compared to students in USC's School of Cinematic Arts.
While her classes may have solidified a habit of daily writing, she said she wishes the program would offer more courses focused on TV.
Dudley, whose goal is to work for a half-hour comedy show, said the process of writing for television is different from feature-length films, partly because the scripts are much shorter.
A protagonist will rarely undergo a dramatic change in the span of one sitcom episode, said David Isaacs, a USC film professor and former "M*A*S*H*" writer.
"In comedy you're hardly moving the growth-dial on characters, whereas in drama you're probably seeing more profound changes," he said. "A character might learn something in a half-hour sitcom, but they won't necessarily change their ways."
Isaacs helped start USC's comedy minor, a 16-unit program, in order to teach students how to write funny characters and accommodate for television's recent increase in popularity. He said a comedy minor can help build familiarity with the different forms of television writing.
Students at USC choose from a variety of writing or directing classes after they complete the required "Foundations of Comedy" course, which focuses on the history and process behind entertainment forms like vaudeville, stand-up and improv.
Seven of the offered classes – some of which focus on writing sitcom pilots or staff writing for a half-hour series – focus strictly on television.
Larry Balmagia, a professor in the USC program and a former writer for "Saved by the Bell," teaches the course "Introduction to Half-Hour Television Writing." Throughout the course, students write one original script for either "Veep" or "Rick and Morty," something he said helps students get a better idea of what it is like working on staff for a sitcom.
Balmagia said TV scriptwriting classes can also give students a better understanding of the sitcom format than a course focused on feature films.
"If you want to write for a half-hour television show, eventually you have to write a script that shows the person that's going to hire you that you're capable of doing this," he said.
While UCLA has offered courses in introductory television writing, the School of Theater, Film and Television offers no major or minor in comedy.
Film students choose one of six concentrations to focus on during their senior year: film production/directing, cinematography, animation, digital media, editing/postproduction or screenwriting. Students complete their concentration after finishing 20 units in their area of study.
Screenwriting students like Dudley can take television classes as electives, but she said her three required screenwriting classes focus primarily on feature films.
The department of film, television and digital media has tried to add more classes that focus strictly on television to accommodate for the growing popularity of the format, said Chuck Sheetz, the department's vice chair of undergraduate studies.
Sheetz said the department would like to add more courses that focus on half-hour shows. He added that Film and Television 188A: "Special Courses in Film, Television and Digital Media: Introduction to Television Writing" is popular. UCLA also offers the Film and Television 283 series of classes on writing television comedy scripts.
The current concentration system allows screenwriting students to choose what genre they want to base their script in, which he said gives them the freedom that a comedy-focused program might not offer.
"In terms of subject matter (student projects are) always very open," Sheetz said. "To tell someone who's screenwriting they have to choose either comedy or drama, I think (would be) a little too constricting."
UCLA's School of Theater, Film and Television also has a Professional Program in Writing for Television Online, but it is a graduate-level nondegree program.
The lack of comedy-focused undergraduate classes at UCLA often left Kimia Behpoornia, an aspiring sitcom actress and theater alumna who graduated in 2013, seeking creative opportunities outside of class.
She joined the UCLA Rapid Fire Improv group to get more stage time and, as a first-year student, took beginner-level improv classes at Hollywood's Upright Citizen's Brigade, an improv and sketch theater chain with locations on Sunset Boulevard and Franklin Avenue.
Behpoornia, who now performs in weekly sketch shows at both UCB and iO West Theater, said exploring creative opportunities outside the college classroom allowed her to be a more confident performer.
"Improv basically involves putting yourself on the spot without knowing what you're going to say," she said. "So if you're ever put on the spot in regular life you can feel OK because you've practiced doing it."
Fellow UCLA acting alumna Anne Lane, who graduated in 2010, still collaborates with her former classmates, occasionally performing in Westwood with The Wait List, a sketch group she started in college.
"There were so many different groups that I could be a part of at UCLA that I felt like the extracurricular activities were more useful than a lot of my classes," she said.
Making a scene
Without a comedy major at UCLA, students have increasingly joined or, in some cases, created campus clubs as means to pursue their interests in joke-telling.
Organizations can allow for even the most inexperienced students to get involved in a range of comedic forms, including satirical writing, sketch writing, radio, stand-up and improv. Students are able to test their material in front of an audience while learning the basics of their preferred comedic form.
The increase in campus clubs can, at least partly, be traced back to 2013. That fall, a group of then-first-year students Austin Nasso, Nathan Mosher and Chris Valenzuela decided to start a club where students could practice stand-up and sketch writing.
At the time, Nasso said he felt Rapid Fire was the primary organization on campus for comedians, but that it was too competitive to accommodate students with little performance experience.
Eager to get more students involved, the trio created Shenanigans Comedy Club, an organization devoted to stand-up. During the club's first two years, aspiring comics of all skill levels would gather to test jokes with each other and then, several times a quarter, perform sets in on-campus shows.
Nasso, now a fourth-year computer science student, began to consider expanding the club in fall 2015 when he noticed that many students still did not have a chance for learning the basics of improv.
"There were definitely a lot of people who wanted to do improv, but they didn't necessarily have prior experience, so there wasn't really an outlet for those students," he said.
The club added two more Shenanigans teams to bring in more members: Shenanigans Sidekicks, a headlining improv group that features advanced-level performers, as well as Shenanigans Mildcats, a second team for intermediate- and beginner-level students.
"There were a lot of people coming through who were just really learning how to work together consistently," he said. "It gave a space for people who were maybe too shy to do (comedy) and who wanted to try it without giving too much commitment."
The advent of Shenanigans, coupled with the increase of satirical publications, like The Westwood Enabler in 2014 and Satyr Magazine, which was revived in 2012, made it easier for UCLA students to get involved with comedy, said fourth-year English student Kevin Alvarez.
Alvarez and fourth-year environmental science student Alex Wolfson have tried coordinating improv events on the Hill in hopes of building a stronger sense of community among different campus groups.
In January, the pair put on "Improv Slam," a one-day event that began with a basic improv workshop taught by local professionals and concluded with attendees performing 15-minute comedy sets in the Northwest Campus Auditorium. For many students, it was their first experience with improv, Wolfson said.
Events like "Improv Slam" provide a space to meet friends and to find new people to perform with, said Jake Garberg, a first-year English student and member of Rapid Fire.
"If you work with someone long enough you have a good idea of how they're going to act," he said. "It taught me how to listen better because I would have no idea what they were going to say sometimes."
For Garberg, being part of such a large comedy community at UCLA – one that caters to people of varying levels of skill – provides more shows to watch and more chances to learn.
His Rapid Fire teammates critique each others' performances after running through practice scenes, pointing out jokes that fell flat and debating whether certain characters fit into the context of a given story, Garberg said.
"It's not just the people with the most experience that get to do improv," he said. "The benefit for everyone is that they're probably going to get a chance to practice and really learn the skill."
Putting on shows in front of live audiences also gives students like Dudley a rare chance to produce original work.
Dudley joined UCLA's Lapu, the Coyote that Cares Theatre Company, providing her with the chance to see her original stories performed. She said serving as the club's writing director and overseeing student scripts have made her a better joke-teller.
"One thing I've realized working in theater and putting on comedic plays is that it's the job of the writer and the director to draw the audience's eye," she said. "In a short story you can write exactly what a person is thinking, whereas in a play, TV or film, you can only see or hear (what's happening)."
Off-campus alternatives
Asmita Paranjape had trouble finding clubs when she arrived at UCLA in 2013. She grew up loving sitcoms like "30 Rock" and "The Office," but her hometown of Hingham, Massachusetts, offered few opportunities for comedy.
She was determined to pursue her joke-telling interests in college.
In its first year, Shenanigans provided some stand-up opportunities, but Paranjape wanted to pursue written comedy, pushing her to explore positions outside of the Westwood area.
Paranjape, now a sketch writer at UCB and iO West Theater, used off-campus venues to gain the comedic experience she could not find at UCLA. Students like her have sharpened their joke-telling skills and gained firsthand experience in the professional comedy world by venturing outside of campus clubs and undergraduate classes.
"I got excited because I was going to school in LA where there were all these different improv and sketch theater schools," she said. "It gave me an opportunity to try it and see what it was all about."
She found UCB, the same comedy club that Behpoornia performs at. The theater awarded Paranjape a scholarship for studying sketch-comedy. After completing intermediate-level classes at UCB, she started writing shows for the theater.
Paranjape said her sketches cover a wide range of subjects, but that they often poke fun at the anxieties she feels about college life. She plans to keep taking sketch classes at various LA comedy theaters after she graduates from UCLA and hopes to eventually work as a sitcom writer.
The Improv Space in Westwood is another off-campus comedy option – a common gathering spot for students who cannot make the trek to faraway venues. The nonprofit theater located on Gayley Avenue provides classes and free stage time for people with limited comedic experience.
[Related: The Improv Space hosts comedic Welcome Week for new students]
As the size of the UCLA comedy community has increased, Samir Forghani, The Improv Space managing director, said he tried to make the theater more accommodating to students.
Three years ago, the space rarely featured active students, he said. To get more students involved, Forghani gathered leading members of LCC Theatre Company, Shenangians and Rapid Fire in fall 2016 and asked how the theater could better accommodate the growing comedy scene.
The theater added "The UCLA Comedy Main Stage Show," a show that runs every third Thursday of the month dedicated to student performances. The Improv Space has also added work-study programs, in which students can learn to operate the venue's lighting system in exchange for cheaper improv classes.
"Comedy can be intimidating (and) competitive, so to have someone in a position of power … actively encouraging you, it can really help," Forghani said.
Paranjape said off-campus resources can be helpful for aspiring funny people, but the recent increase in UCLA comedy clubs provides a wider variety of options than what she had as a first-year student.
"The nice thing about going to school in LA is that you have the option to expand your horizon and go outside of school," she said. "But it's also nice to have something in your own backyard that you can start doing and meet people who are interested in what you want to do."