Office Hours: A feminist Egyptologist talks ancient, current female political power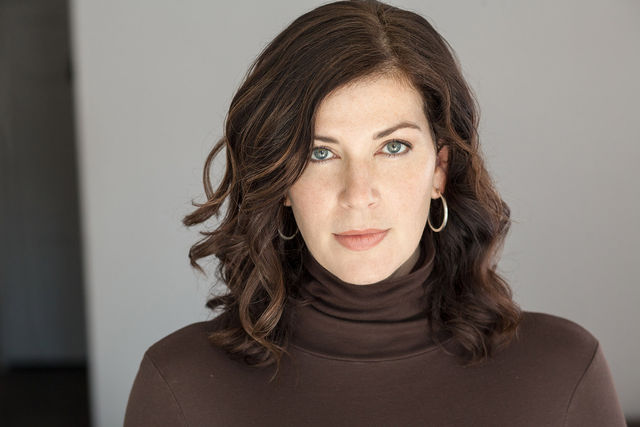 (Courtesy of Mikel Healey)
Because it's a common gripe for UCLA students to complain about their professors, it's easy to forget how distinguished our faculty actually is. Many are on the forefront of their respective fields and make valuable contributions that impact the world as we know it. The Office Hours series encourages you to exchange grieving the curve of your class for learning more about some of UCLA's esteemed professors.
Kara Cooney is a professor of Egyptian art and architecture, and serves as the chair of the Department of Near Eastern Language and Cultures. Her accomplishments include producing the archaeology television series "Out of Egypt" on the Discovery Channel, serving as the co-curator of "Tutankhamun and the Golden Age of the Pharaohs" at the Los Angeles County Museum of Art and writing "The Woman Who Would Be King: Hatshepsut's Rise to Power in Ancient Egypt." She has a verified Facebook page, on which she regularly shares articles on a variety of subjects, not limited to only Egyptology.
In addition to teaching at UCLA and writing books, Cooney does research and archaeological work, mainly with coffins. She does a yearly research trip to museums in America, Europe and Egypt.
Cooney currently focuses on two different subjects in the field of Egyptology – crises and the reuse of objects, and gender and power.
The Daily Bruin Quad's Michelle Lin spoke with Cooney about linking her studies of the ancient world to our current political climate.
Michelle Lin: Why did you decide to concentrate on these two subjects?
Kara Cooney: I like to puzzle things out, (and) I like to make ancient Egypt as applicable to the modern world as I possibly can. I think that no matter what anybody's politics are, the last election highlighted the way misogyny works and in a way that we never really clarified before, and we're now talking about it as a nation and a people. What the hostility against females in power is and how it manifests, that's certainly topical, and using ancient Egypt to help us understand how and why a community of people would so systematically allow women into power raises up very interesting questions.
And as for the … question of crises, I'm looking into Bronze Age collapse and I'm moving onto the Iron Ages, a time period of great migrations and upheaval, and I can think of no better comparison than to the globalized issues that we're dealing with today in the world.
ML: What made you decide to go into the field of Egyptology?
KC: There is no answer to that question. No ancient historian or archeologist would ever ask that of another, because they know that the answer is emotional and it can't be given. We are strange and touched by something that we can't even name ourselves, and we have no idea why. We just like dead people. It's confusing even to me, why I do this and why I look at the world around me through a lens of things that happened thousands of years ago, but I do and that helps me to see things around me in a more clarified way.
ML: On your Facebook, you post a lot of political articles. Can you explain more about how you can relate our current political climate to what you study?
KC: I study totalitarian regimes and authoritarian systems, and so it's interesting to live within a semi-functioning democracy and see how people move towards totalitarian systems. Somebody who studies it and knows history can see it more clearly than somebody who doesn't. … So I feel in a sense duty-bound as a historian to not take a stand necessarily, but to continue my education to a larger public community. If that means that I am politically taking a side … if it helps me to understand the history of ancient Egypt and the reactions to authoritarianism, then I feel that it's a place that I can go. It's a place that I have to go and need to go.
ML: You have over 200,000 likes on Facebook, and regularly post and share articles on your page, from news in the field of Egyptology to articles dealing with Donald Trump. How do you find these articles and decide which ones to share?
KC: It actually all started when Trump was elected. … I take from my private Facebook and I give to my public Facebook. I have a ton of brilliant archaeologist and historian friends who post really interesting stuff, and I then forward that information on. When Donald Trump was elected, my Facebook exploded into a political discussion that could not be avoided. …
People want to think about what's happening in the world right now. No matter what side you're on – left or right or center or whatever, people want that discussion. People need that discussion. … The entire world was looking at this, and it would be silly of me to ignore that and pretend that there is true neutrality. To … allow a discussion, allow a conversation that is cordial. For the most part, the discussion is pretty damn cordial, and I have learned more about those who are interested in authoritarian government from my Facebook page than anything else.
ML: Having studied the history of women in positions of power in the ancient world, what do you see for the future of women now, and how can we keep on advancing?
KC: I'm a feminist who is very much in favor of looking at feminist problems biologically. Number one, I think that we need to actually openly acknowledge that we all of us human beings are hostile or distrustful of female power, and to discuss the potential reasons why.
I like to look at evolutionary biology to try to understand how we might see the female. The female works in a more territorial, inward-looking way for her own survival and has for millions of years. But now that the female is pushed out into professions, the world, (and) into the halls of power, it's important that we realize that our deep evolutionary biology is in many ways working against us.
For instance, it's been proven by cognitive scientists and psychologists that women hold grudges longer than men. And I remind myself of this daily as I'm going through my own life and worklife. Like come on Kara, have a beer after, figure it out, what your problem is. Make sure that you're not thinking in evolutionary biological terms without even being critical of it. No one is gonna die if somebody betrays you in this situation – I'm not a hunter-gatherer anymore.
Women, when they're in the hunger-gatherer society, help their sisters, mothers and children. They don't help or reach out to help others. The man will be politically active and reach out beyond kinship lines, and so he will automatically be seen with more trust and less of an assumption that he's only in it for himself, his family and his children. With a woman, we assume to be working just for herself and for her family.
It translates into the real-world situation where the mere suggestion of Hillary Clinton's wrongdoing is much more powerful than the outright fact of Donald Trump's wrongdoing. Moving forward, we must acknowledge the biological and evolutionary source of it, and then discuss it as a community of human beings and try to figure out how we can transcend.
ML: Who is your favorite woman in a position of power during the ancient times?
KC: It's hard. In ancient times I would have to say Hatshepsut. I did write a book about her. But it's a close tie between Hatshepsut and Cleopatra, because Hatshepsut did everything right and men after her could take credit for everything she did right, and nobody knows her name. But Cleopatra really grabbed her power with both hands without any shame, and if it hadn't been for one naval battle that she risked everything on and lost, we would remember her differently because she was quite ballsy.
ML: Who is your favorite woman in a position of power during our current times?
KC: I'd think I'd have to go for Elizabeth Warren. I can't think of anyone else, there's not many choices amazingly. Nancy Pelosi is pretty badass and almost 80. It's amazing what she's able to do. But Elizabeth Warren lets the ideas and lets what is right lead her, and that is where I think women shine. …
Women are often seen as too emotional, hormonal, (and) mercurial to hold a position of power, when really those emotions are exactly what we need to make this world a better place. … That female emotionality is something that we need more of in the world. Elizabeth Warren shows that passionate emotionality in a way that doesn't set people off, they feel that they can trust her, and that's where I think women need to move in their display of power.
Michelle Lin is a Daily Bruin Quad contributor. She writes about everything, but especially likes lifestyle and informative pieces.
Michelle Lin is a Daily Bruin Quad contributor. She writes about everything, but especially likes lifestyle and informative pieces.