The Quad: Even during finals, love yourself like Kanye loves Kanye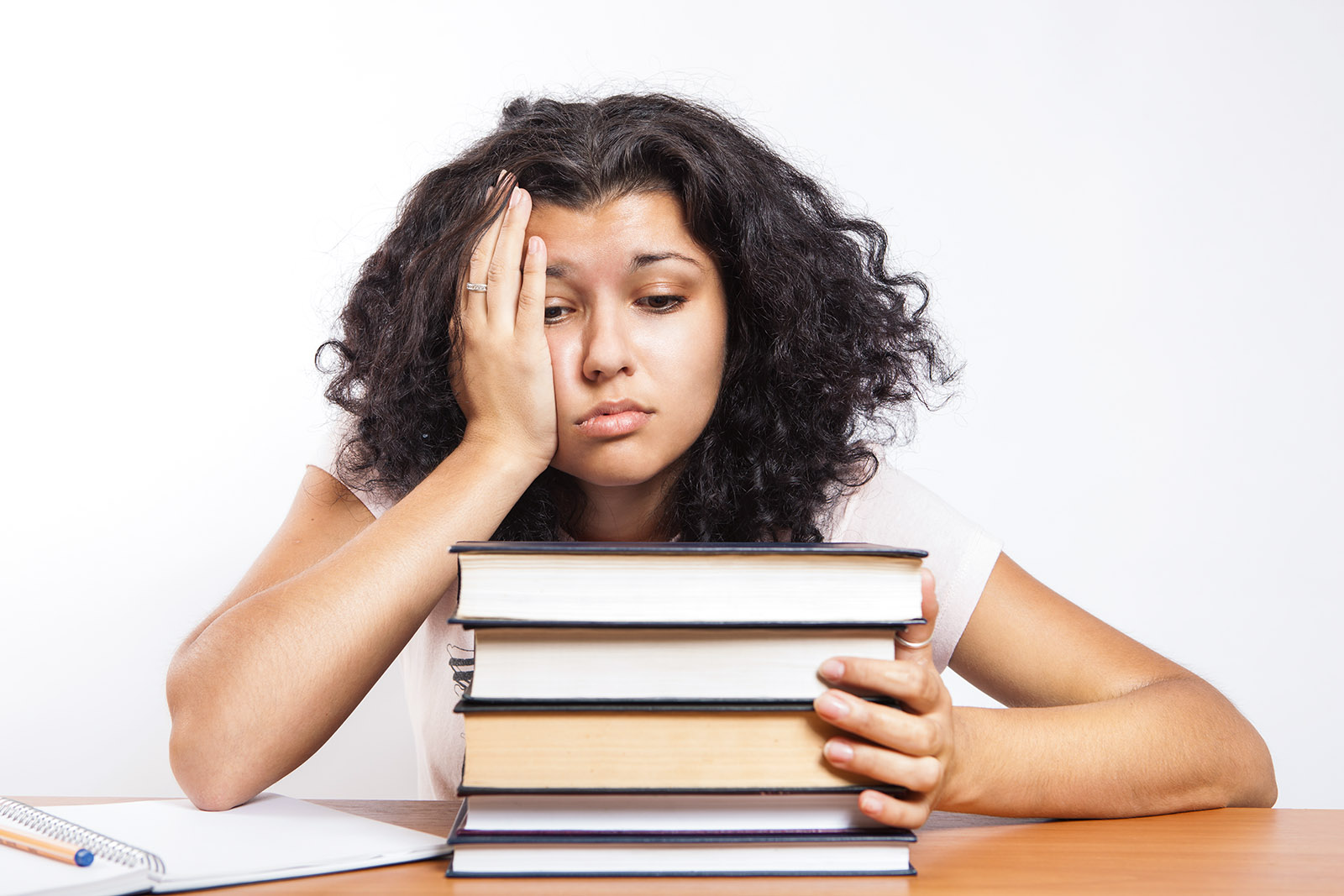 (Creative Commons photo by CollegeDegrees360 via Flickr)
Love yourself like Kanye loves Kanye. Love yourself enough to cancel your already rescheduled show and the rest of your tour, go on a lengthy rant about Beyoncé, Jay Z and Hillary Clinton and ultimately, to hospitalize yourself because you recognize and understand that you're mentally exhausted.
I am Kanye's biggest fan. Or at least I like to think so. But even I was quick to judge his random chain of outbursts leading up to his hospitalization. I talked about it with my friends, saying "Wow, he's crazy," and went on to use far more unprofessional language.
But now after multiple news articles and a marathon run through 808s & Heartbreak, I'm starting to realize how wrong it was of me to throw that label on his mental state. It's been speculated that he's mentally ill, but one thing I can be more certain about is that he was also probably tired. I'm tired, too. Exhausted after a long week of early finals and meetings, I, too, am capable of random emotional outbursts. But for me, it's not so much due to true mental illness as it is stress-induced exhaustion that fuels this behavior.
[ICYMI from the Quad: The surprising health benefit of Fluffy Friends for Finals]
In today's competitive setting everyone wants an edge over their peers. For many, that means maintaining a 4.0 GPA, treating a B as an indication of failure and prioritizing academics over mental health. In a report released by the Association for University and College Counseling Center Directors, a total of 518 university counseling centers were surveyed. The survey found that 73.1 percent of centers observed an increase from 2014 to 2015 in the severity of student mental health concerns and related behavior.
First-year mechanical engineering student Aniket Mutatkar admits that his first quarter here has left him feeling immensely stressed at times. However, he also said his competitive high school background prepared him well for college-level academic rigor.
There is overwhelming evidence that college students are experiencing dangerously high stress levels. Unfortunately there are also high-profile cases showing that such stress can cause students to behave erratically.
On Dec. 16, 2013, Harvard undergraduate Eldo Kim sent emails to Harvard administrators threatening to bomb the school. Students were immediately evacuated, and as it was finals week, some exams were rescheduled. After a thorough investigation, it was found that the threat was a hoax. Kim simply wanted to get out of taking his final that morning and so came up with a plan.
One year later, Kim apologized for his actions and claimed they were due to sleep deprivation, personal anxiety and academic pressure. Although his actions are unjustifiable because of the panic they caused, how tired must he have been to go to the lengths that he did? How stressed and exhausted must he have been to fake a bomb threat and commit a felony all in the hopes of avoiding an exam?
There's a difference between being mentally ill or simply just tired. It's also interesting that we poke fun at ourselves, saying things like "I'm going insane" or "All this work is killing me." There is a certain element of truth to these statements that we don't always see. But many people are also quick to judge and diagnose what other people are going through. Mutatkar describes it as the fear of the unknown.
"We want to know what's going on, so we'll fabricate something (about the other person's mental state or stability) to make us feel better," he said.
But what about those that are drained of their energy come finals time? How does one approach a friend whose mental state they are uncertain about? Mutatkar describes the situation as being similar to the eye of a storm.
[Related: The latest in Quad's Wellness Wednesday series]
"Labeling (the situation) arbitrarily wouldn't be the best idea. … You don't know if the storm is over or if it's just the beginning. So you just have to wait," he said.
UCLA's student activists for mental health have done a tremendously good job of destigmatizing mental illness. However, at times this also makes it easy to quickly throw a label on someone's mental status from simply observing their actions during a particularly tiring day or week.
That kid sitting on Kerckhoff patio with his head on the table may not be sad. That floor mate in the lounge who just yelled at his friend for five minutes and stormed out? He isn't "crazy." College is an incredibly draining environment. There's always something expected of you. People get tired.
It's important to sometimes take a step back and not assume the worst. While it's important to be there for those you care about, it's equally as important to give them the space they need when they just may be having an off day.
If there's one piece of advice I can offer you while I procrastinate studying for my political science final, it's to take care of yourself. Kanye was in the hospital for over a week getting help, and his world did not end. So with 10th week coming to a close and finals week approaching faster than I'd like it to, it's easy to give up. But just remember that sleep should always be your best friend, your grades do not define you and most important of all, your sanity is sacred.