The Quad: On changing faith and spirituality while in college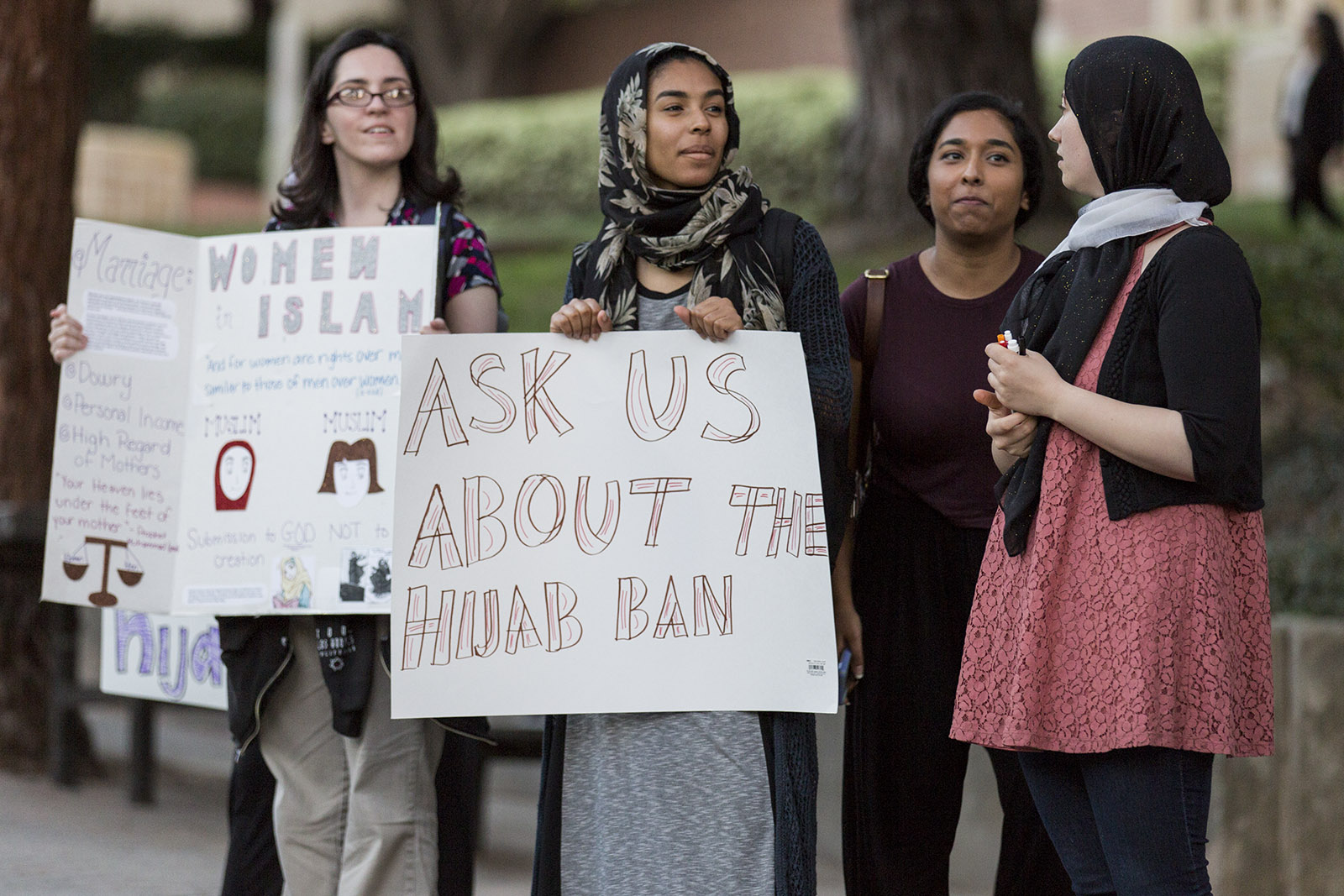 Sitting in my room on a corner of my desk is a small makeshift temple. My mom hurriedly packed it into my suitcase the day I left for college, the words, "Make sure to pray everyday," echoing in my head as I flew 3,000 miles to my new home.
Practicing faith in college has been an interesting experience. The Hindu ideals and beliefs that were ingrained in my mind as I grew up were ones I thought would stay constant in my life. After I came to college, however, I quickly learned that these ideas and beliefs would be challenged over and over again as I was faced with new situations every day.
I know I'm not alone in finding my faith challenged during college. For some, faith changes in college, while for others it stays constant. For example, the idea of being exclusively religious is challenged by the idea of being exclusively spiritual. In the American Religious Identification Survey by Trinity College, researchers found that out of the students surveyed, 31.8 percent identified themselves as religious, while 32.4 percent were spiritual and 28.2 percent secular.
Second-year psychology student Anant Pandadiya highlighted the struggles that come with maintaining one's religion in a college setting.
"College is full of peer pressure and others asking you why you believe in certain ideals," he said.
Pandadiya practices Hinduism and is a member of the Bochasanwasi Shri Akshar Purushottam Swaminarayan Sanstha, a Hindu organization rooted in religion and service. Pandadiya admitted that he struggled at first with maintaining his faith, and that his bond with his faith was stronger when he was at home.
After coming to college, along with a world of opportunity comes a world of distractions. Although maintaining the perfect balance between the two is essentially what college is all about, this balance is extremely hard to achieve. A few mistakes and self-reflections later though, the balance can be found, as was the case for Pandadiya.
"As I started getting my life collected, I began to realize where my ideals were, and that I was raised and I have gotten to where I am because of my faith," he said.
For Pandadiya, his religion was part of his upbringing and so was an extremely important value in his life, but it was difficult for him to stay connected in a college setting. For second-year English and political science student Sierra Paskins, it was the opposite.
Paskins is a part of the Church of Jesus Christ of Latter-day Saints and is a part of the church's local UCLA congregation. Paskins describes herself as having a strong bond to her faith, for much of the same reasons as Pandadiya – growing up, it was an integral part of her life. After coming to college, Paskins' relationship with her faith actually strengthened due to the independence she feels in terms of practicing her faith away from home.
"It is completely up to me whether I go (to church) or not and whether I participate in things that would weaken my faith," she said. "This has made my faith become more personal to me and more of a personal conscious decision (rather) than just something I do because my parents told me to."
Through this freedom, Paskins found an opportunity to grow closer to her faith and form her own personal connection. However, Paskins still understands that this is not always the case for everyone.
"I believe that college opens your eyes to new things and experiences and I think that it is everyone's right to explore different beliefs," she said. "If they end up changing their beliefs when they get to college, I think that's perfectly fine as long as it's what they truly believe in and it makes them happy."
In a study called "The American Freshman," UCLA's Higher Education Research Institute found that in 2014, 27.5 percent of incoming freshmen indicated no religious preference. For those who do indicate a religious preference, some grow closer to their religion while some grow more distant.
Mindsets and values change in college, and that's okay. What Paskins and Pandadiya both bring to light with their experiences is that it is equally okay to change in college as it is to remain constant, as long as you are happy with yourself.
Do I still have my mom's makeshift temple on my desk? Yes. Do I still identify as Hindu, and pray? Yes. But it hasn't been easy. I don't have my parents around to remind me to pray every morning, or to observe religious holidays, or to simply still keep believing in my faith. When you combine the stress of college life with loud religious preachers on Bruin Walk, you start to question your belief in your faith.
It is in times of adversity, though, I find comfort in my faith. For me, it is something I can cling to and keep steady in a time when it seems as though every other aspect of my life is changing. I've learned even though certain decisions you make in college may be unlike ones you've made before, this does not have to create a rift between you and your faith.
You are the only decider of how religious, or not religious you are. Most importantly, it is imperative that you be content with your decisions, mindset, and yourself, as college has the potential to make you reevaluate every life choice.