Reels, Notes and Takes: Week 6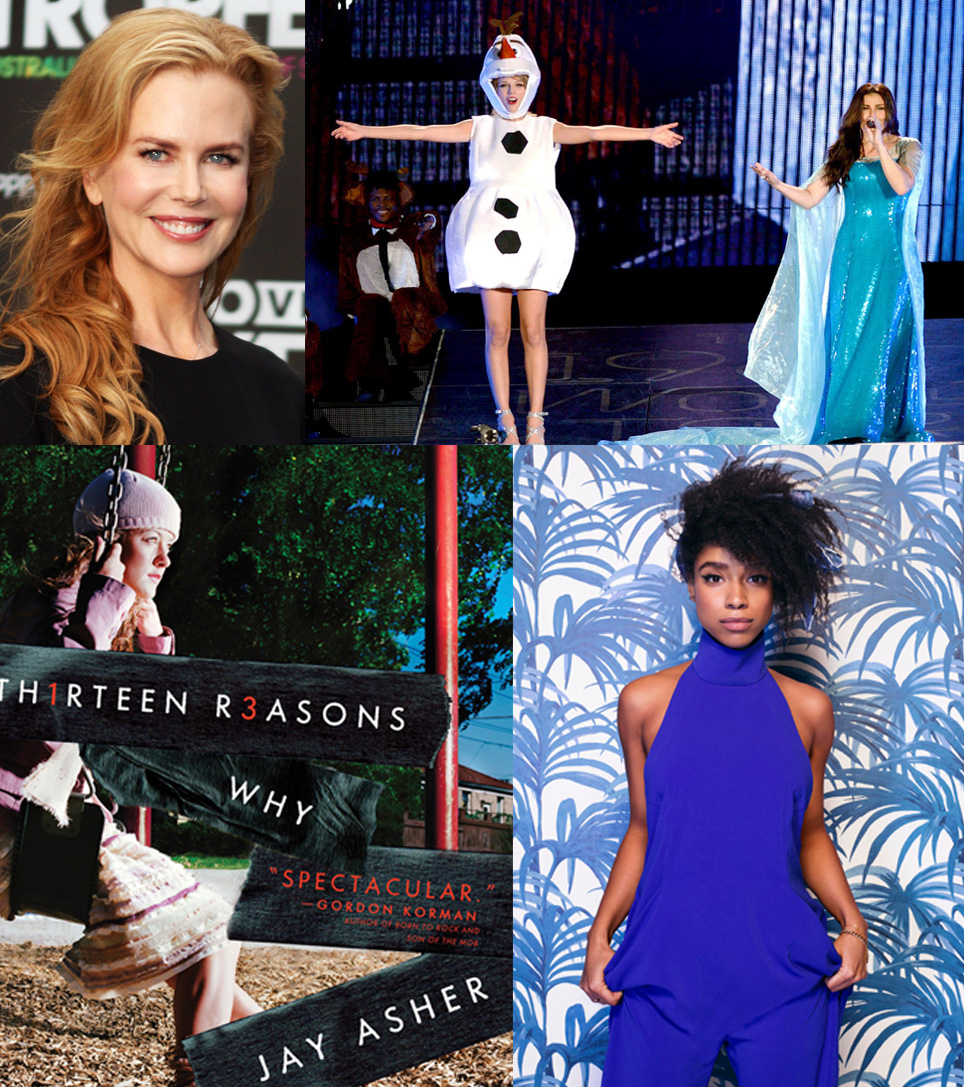 There's no better place to keep a finger on the pulse of arts and entertainment happenings than Los Angeles. The A&E world is alive – it's always buzzing, sometimes ready to implode with a hint of a surprise album or a celebrity's controversial statement. Each week, the Daily Bruin A&E editors will discuss their views on recent topics and trends in pop culture.
Nicole Kidman: queen of the Amazons?
The long wait to see a superhero movie centered solely around a heroine will come to an end with "Wonder Woman" in 2017.
It was announced in TheWrap on Monday that Nicole Kidman is in talks for the movie, with fans already speculating as to what role she may play. Will she be a high-ranking Amazonian warrior, or perhaps even Hyppolyta, queen of the Amazons?
But why has there been a gap of over a decade since the last superheroine movies of "Catwoman" in 2004 and "Elektra" in 2005? What made the behemoth studios of Marvel and DC Comics decide to relegate the likes of Black Widow and Catwoman to minor roles?
One answer is that those movies from the early 2000s were terrible.
Nobody really wants to be reminded of Marvel's overly grungy "Elektra," or DC Comics' Halle Berry-flop "Catwoman," whose absurdly mixed-up plot would lead even Christopher Nolan to balk.
Another explanation would appear to be financial.
In 2004, "Catwoman" took a worldwide gross of approximately $82 million. Meanwhile, that same year, "Spider-Man 2" grossed around $783 million. In 2005, "Elektra" pocketed a measly $56 million in comparison to "Batman Begins," which grossed about $374 million the same year.
However, with dashing Israeli actress Gal Gadot set to play the eponymous heroine and Chris Pine playing Steve Trevor, the supporting love interest, "Wonder Woman" has the potential to break the mold. The big question is, can it be the resurrecting box office hit that heroine movies need?
– William Thorne
"Thirteen Reasons Why" to be on Netflix

Jay Asher's novel fell off the radar soon after readers turned the last page eight years ago.
He released "Thirteen Reasons Why" in 2007 and it later landed on The New York Times best-seller list. A Netflix television series based on the novel was announced Oct. 29 with Selena Gomez as executive producer. The release date and cast are pending, though (fortunately) it seems Gomez will not play the lead character.
I'm looking forward to this revamp of the young adult novel, in which main character Hannah Baker leaves behind 13 cassette tapes detailing 13 reasons why she committed suicide.
I eagerly read "Thirteen Reasons Why" in middle school at the recommendation of my librarian. I never forgot the story; it stood out because it introduces tweens to mature concepts like sexual assault and suicide. It's not a story to be taken lightly – I hope the television series remains humble and genuine, untainted by Gomez's pop culture glam.
Back then I wanted the book to grace the silver screen but assumed the unusual structure of the book hindered such a deal, as each chapter describes a boy, Clay, listening to one side of a tape. How could a film spend an hour and a half depicting Clay listening to a headset? Flashbacks? Now I see television is a more appropriate platform than a feature film, as each episode can represent one side of the cassette tape and one tale from Baker's life.
Though it's strange to revitalize an old novel, I now have another reason to watch Netflix.
– Lindsay Weinberg
Taylor Swift's other job: staying cool as Olaf
Taylor Swift's latest role as Olaf the snowman from the movie "Frozen" wins all her characters to date.
The country-turned-pop star performed the last leg of her 1989 World Tour on Saturday night, and Idina Menzel was the latest addition to her star-studded onstage guest list.
With Menzel as a stage partner, what other song could she perform but "Let It Go"? Swift and Menzel did just that, but Swift went above and beyond the expectation of the usual Forever 21-esque glittery outfit by dressing up as Olaf.
Maybe it's because Saturday, the night of her concert, also happened to be Halloween, but Swift absolutely rocked her costume. Of course, Menzel looked gorgeous in a flowing blue Elsa outfit, but Swift's puffy white getup showed another side of the singer that I thought, in terms of her image, was absolutely hilarious and incredibly honest.
In an age of strict image control, it's refreshing to see Swift act silly and loosen up in front of crowds of over 50,000. Her quirky personality is nothing new, and she's not afraid to show she's still a Disney-loving, costume-wearing kid at heart.
In the end, the most important thing is to just let it go, and Swift seems to have that part under control.
– Shreya Aiyar
The gold in Lianne La Havas
One of my favorite recent discoveries is the music of soul singer-songwriter Lianne La Havas.
On Monday, she released a music video for her song "Green & Gold" from her newest album "Blood."
The song is a beautiful, autobiographical work as she searches for her Greek heritage in ancient stones and the green and gold in her Jamaican roots as a child.
"I'm looking at a life unfold/dreaming of the green and gold," she sings as she stares at a shattered mirror in the music video. She is in a closed room surrounded by mirrors, symbolizing her introspection.
The video has an understated simplicity that compliments, rather than overshadows, the song. It's not a big, ostentatious production with dance numbers and props like the music videos of contemporary mainstream artists like Taylor Swift. In La Havas' video, her only co-stars are her electric guitar and her sheer talent. Throughout the video, she exudes an admirable amount of confidence, complementing the groovy beat.
"Those eyes you gave to me/that let me see/where I come from," La Havas sings to the camera. She is now outside in the sunshine – a representation of her self-discovery after realizing her musical dreams in the song.
– Gail Acosta