Pandemic forces incoming students to alter their expectations of college life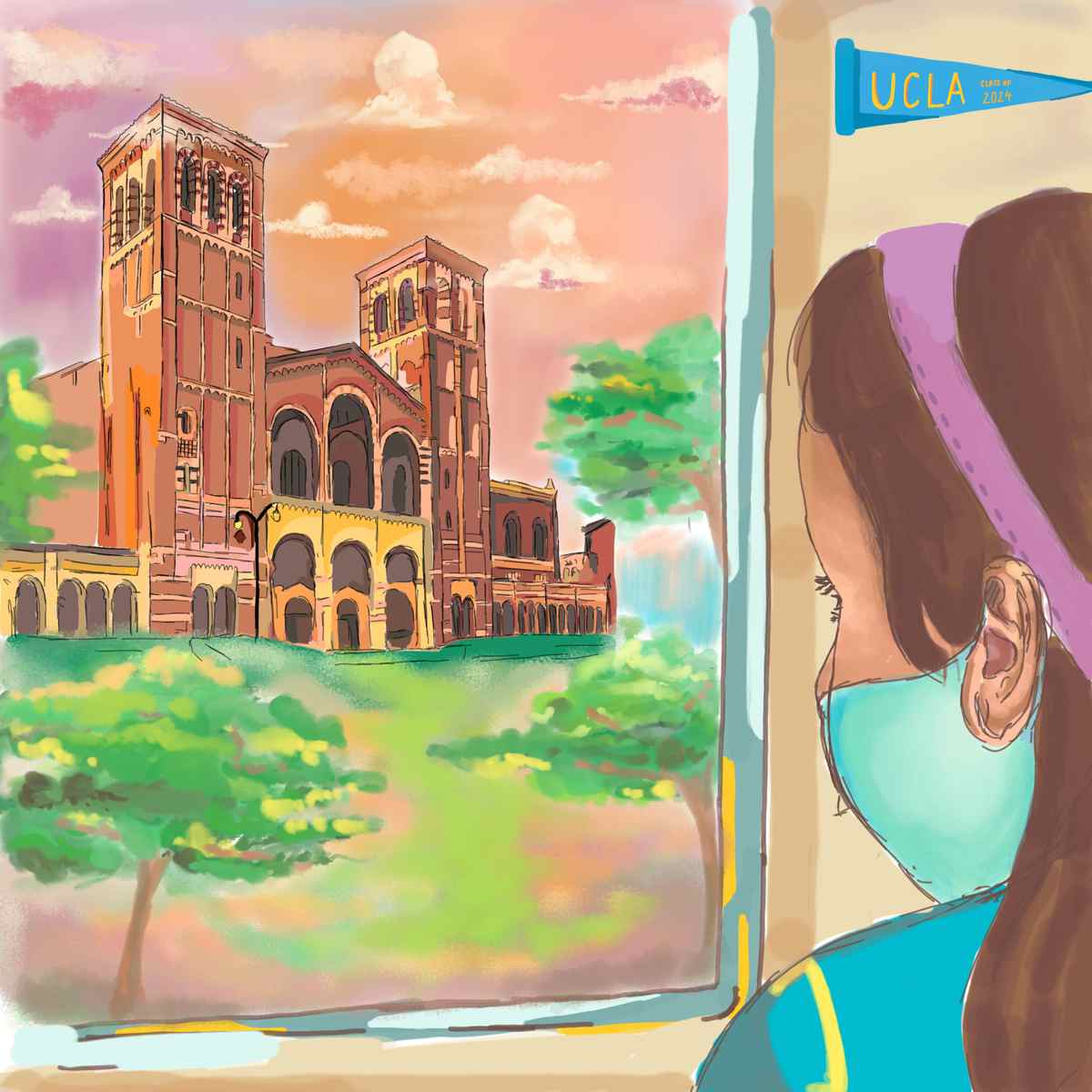 (Vaibhavi Patankar/Daily Bruin)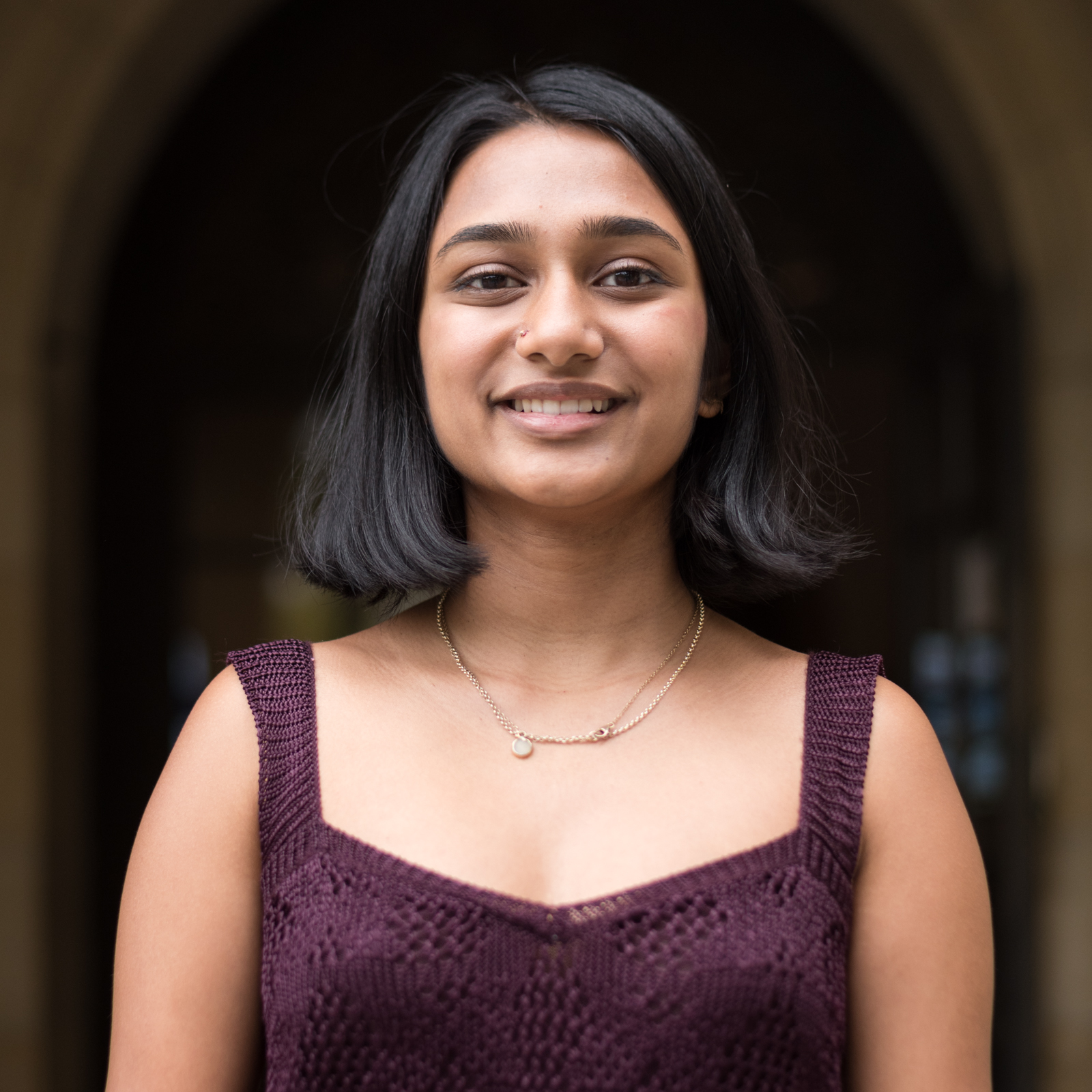 For Diego Rivera, the thought of missing freshman year of college is devastating.
"We've already missed out on (high school graduation), this really monumental time," the incoming out-of-state first-year microbiology, immunology and molecular genetics student said. "We're ending this high school chapter and moving into college, and we might not even get that proper introduction to college life."
Rivera and other incoming UCLA freshmen are not necessarily #UCLAbound – they face the possibility of being homebound as well.
UCLA's official fall quarter plans have yet to be announced, but University of California President Janet Napolitano said UC campuses will likely operate as a hybrid of remote and in-person instruction for fall quarter, while UCLA told departments to prepare to teach a majority of their courses remotely.
The final plans for campus reopening in fall quarter will not be announced till mid-June, Napolitano said.
Incoming students are facing the struggles of college transition exacerbated by the coronavirus pandemic: finances, adulthood, academics and social life.
Several students said financially unstable situations, a common result of the ongoing pandemic, changed their plans considerably.
Rivera said he thinks tuition fees at UCLA – over $65,000 per academic year, including housing, for out-of-state and international students – may not be justified, given that no one knows whether the full college experience can be restored.
He's also facing a difficult financial situation: His father lost his job and his mother is uncertain if she'll retain hers.
"We're basically just living it out, trying to see if we will have a living wage or enough savings to put me through college or have health insurance," he said.
Students may at least save on housing costs, said Adreama Islam, an incoming international first-year applied mathematics student. It's the only good thing to come out of the situation, she said.
Islam said the F-1 student visa, which allows international students to attend a university in the United States, is the most stressful part. Many of her friends are worried they may not be able to get visas or flights in time because of travel restrictions and embassy closures, she said.
"It's a very scary part for all of us, getting into your college and not being able to go," Islam said.
Islam said she originally planned to attend Barnard College in New York but said she chose UCLA because the coronavirus pandemic affected her family's financial capacity – Barnard costs almost $13,000 more than UCLA.
"Money became an issue after the pandemic," she said. "My friends had scholarships, so they had the cost thing covered. But I think it's like that for a lot of people."
Rivera also said he's concerned about being isolated in a new environment as an out-of-state student, especially given it's his first time away from home.
"If I wasn't scared before I am pretty scared now, because I'm going to be plummeted into the middle of Los Angeles, which already is one of the biggest hotspots (for COVID-19)," he said.
When imagining himself moving to LA, he said he thinks about being responsible for himself by making sure he is following coronavirus safety measures and paying for college. Rivera added he is concerned about his physical and mental health.
"It was already scary enough thinking, 'Oh, I'm gonna be there by myself,'" he said. "But now that we have a virus … I don't even consider myself an adult. I may be 18 but I don't know how to deal with myself, and I don't have anyone around to help me."
Though some freshmen are struggling to reconcile their expectations of college life with the reality of social distancing, the pandemic doesn't dampen their excitement to be a Bruin.
Thomas Cluck, an incoming first-year business economics student, said he wants any sort of campus experience he can get, even if it entails going to just one class on campus and taking the rest online in a dorm.
"It's always been a dream of mine to live in LA," he said. "I really wanted to go to college in California. So I definitely am excited … (and) eager to get there and be on campus."
Cluck added he knows someone who previously committed to UCLA who chose to go to USC because they thought it was more likely to commit to in-person instruction since it's a private university.
Hannah Gray, an incoming in-state first-year environmental science student, said she doesn't like the idea of online classes, but she thinks if there were any place to take online classes, it'd be at UCLA.
"I had already pretty much decided UCLA was my choice, coronavirus or not," she said.
The thought of not going to college this year crossed her mind, but she didn't want to go through the process of applying to colleges again.
"I think everyone is still excited," she said. "They just also know that it might not be what they expected for their first year."
Sebastian Aguilar's brother, who graduated from UCLA in 2019, filmed Aguilar's reaction as he opened his UCLA portal in his living room, surrounded by family. The video got over 5,000 views and was retweeted by the UCLA Admissions Twitter account.
Aguilar, an incoming third-year transfer political science student, said he forgot the camera was there when the screen turned yellow, flashing, "Congratulations, you're a part of the Bruin family!"
Aguilar participated in the Center for Community College Partnerships program, which works with California community colleges to integrate community college students into the UC. He knew he'd accept an offer from UCLA if it came.
"I've seen all these movies like 'Monsters University', or all those college movies, you know? So I kind of imagine college life to be like that. Like a movie," he said.
Aguilar said he feels like there are two transitions: one social, involving friends and campus life, and one academic.
He said the social transition wouldn't be as overwhelming because it wouldn't happen at the same time as the academic one. He feels like he'd be taking things one step at a time with the pandemic.
"It's one of the best and worst things that could have happened," Aguilar said.
Gray echoed a similar sentiment.
"I guess there's one silver lining," Gray said. "It's not just me that's going through it, it's the whole class of 2020 that's going through it. I just feel like I'm not going to be left behind because everyone's going through the same thing I am."