Student-run business Vienna Bakes stirs up stunning cakes and cookies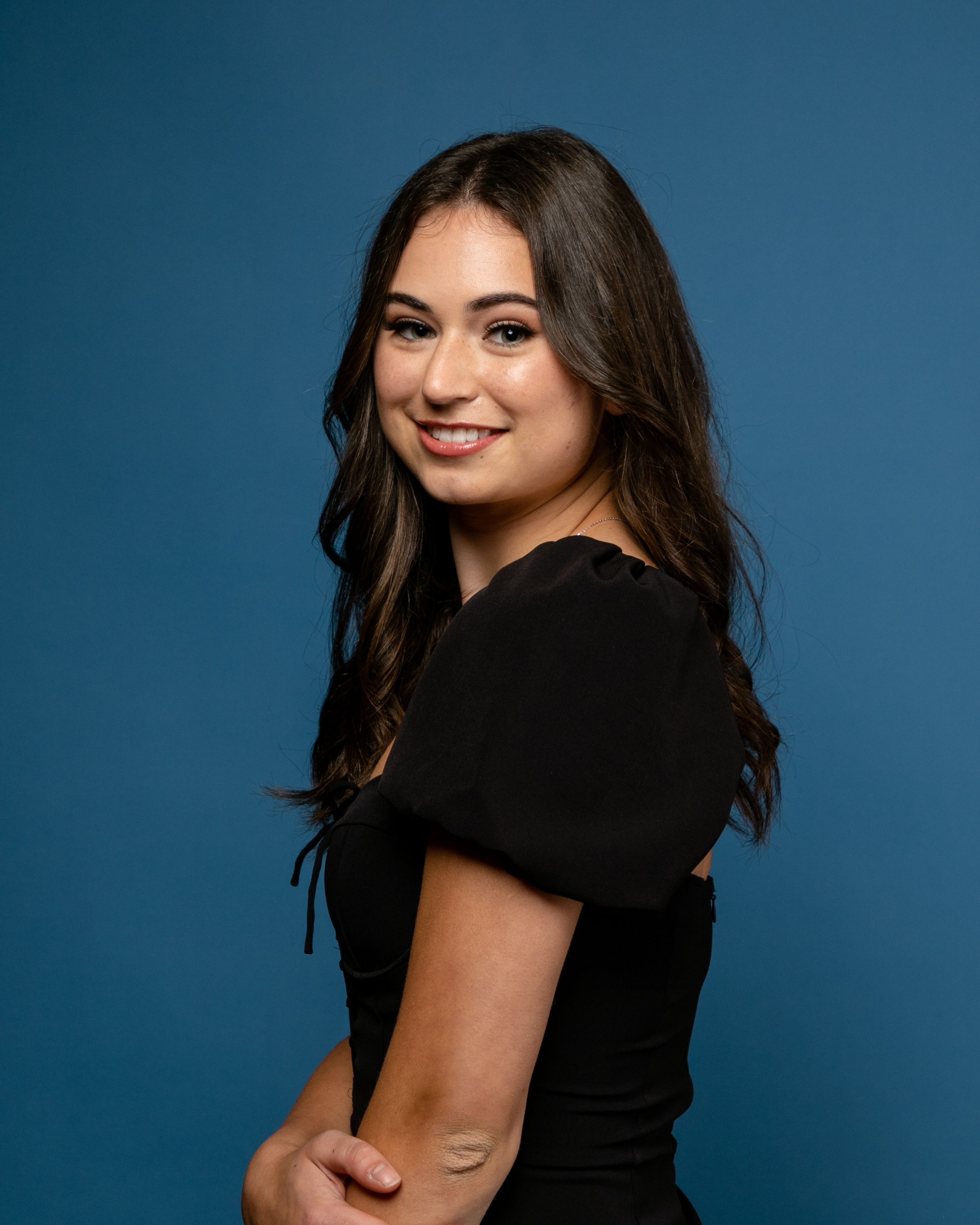 Clad in a black dress, Vienna Vipond smiles for the camera. The first-year anthropology student runs the pastry business Vienna Bakes. (Courtesy of Vienna Vipond)
This post was updated Nov. 26 at 7:04 p.m.
From birthdays to baby showers, Vienna Vipond has a homemade treat up her sleeve.
The first-year anthropology student is the one-woman show behind Vienna Bakes, a baking business she started out of her kitchen in early 2020. Her Instagram page @vienna.bakes was first created to document some of her many creations and record her progress, she said.
"I actually didn't intend on becoming a business," Vipond said. "I just thought this is something I'm good at, and I would like to share with the world because it's something I really enjoyed."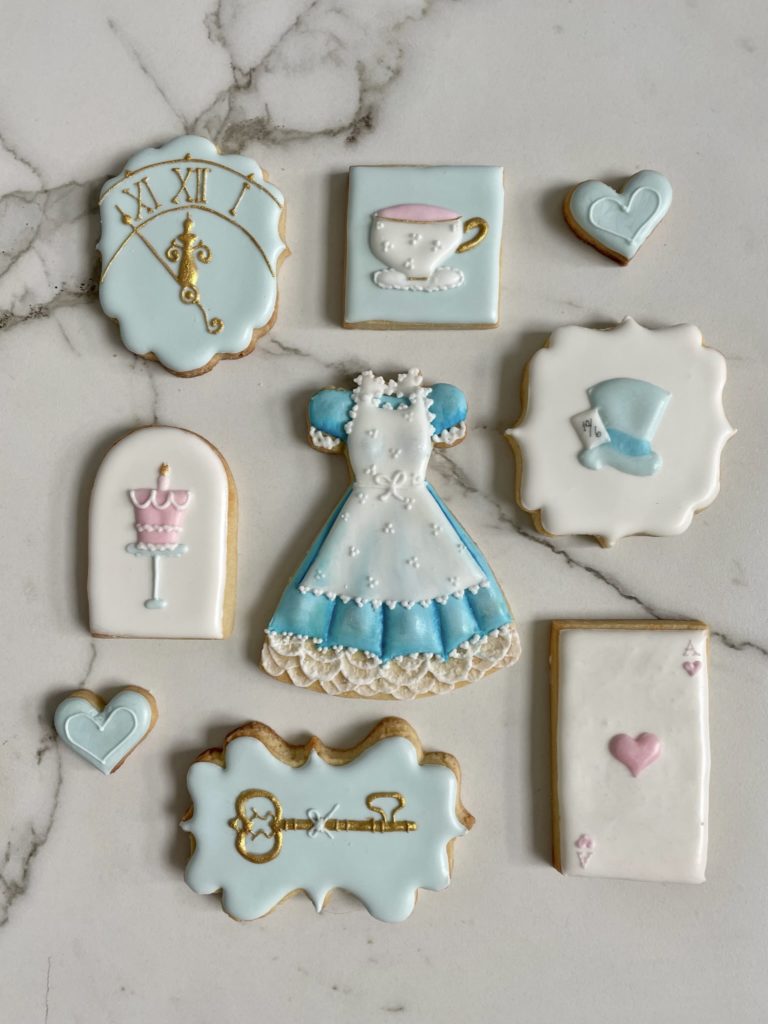 [Related: UCLA student bakes dreams into reality with business One Cake Fitz All]
Vipond's lifelong passion for the culinary arts began when she was only three or four years old, she said. It was a weekly tradition to bake anise biscotti, which are black-licorice-flavored Italian cookies, with her grandmother on Sunday mornings, she added. Gemma Martini, Vipond's mother, said her daughter would stand on a stool next to the counter, mixing ingredients in a bowl.
From there, Vipond said she began experimenting in the kitchen, taking inspiration from seeing desserts online that she wanted to try. Vipond said she spends about two days per week in the kitchen during the school year but can easily bake for five or six hours each day during the summer. The kitchen quickly became her happy place and afforded her the ability to tailor her creativity, she said.
"If I ever have a really stressful day, … the first thing I do is go home and bake something just because I needed some sort of restful activity," Vipond said.
She said after a family friend's request for a cake for an Oscars party, Vipond was prompted to turn her passion into a business. Larisa Zenin, who Vipond has known since she was five years old, said the cake that Vipond presented her with was a peanut butter chocolate cake, which had film reel decorations made out of fondant and a chocolate ganache drip. The cake was fitting for peanut butter lovers thanks to its strong flavor, Zenin said. Since then, Zenin has ordered more than 15 cakes from Vipond in addition to various cookies and muffins, she said.
"I never order from anybody else," Zenin said. "For me, it means a lot when the cake feels like it's made … as if she was making (the) one and only cake."
To balance her academics with the responsibilities of Vienna Bakes, Vipond said she takes on different orders depending on how busy her schedule is. Living on her family's blueberry farm, Vipond said producing bulk orders of fresh blueberry pies every August was a surefire way to generate income with less effort. By comparison, she said her custom orders, especially cakes, are much more time-consuming.
Vipond said her favorite desserts to make are painted cookies, despite taking several hours to create. Using royal icing in pastel hues and square-shaped cookies, Vipond said she can paint images of people she sees on Instagram. It has become tradition for each of Vipond's friends to receive a personalized cookie set for their birthday, she said.
Martini said her daughter's baking endeavors have not been without challenges. Vipond had to figure out how to set prices according to the time and effort dedicated to each project, she said. Initially, she said her daughter's love for the artistry of baking made Vipond reluctant to act as a businessperson. Another challenge was Vipond's self-induced pressure to create perfect desserts, Martini added.
"She learned that when you have an order to fulfill, even if it's not perfect, you're going to amend it, and you're going to send it out and no one's going to notice that … your definition of perfection is different (from) everyone else's," Martini said.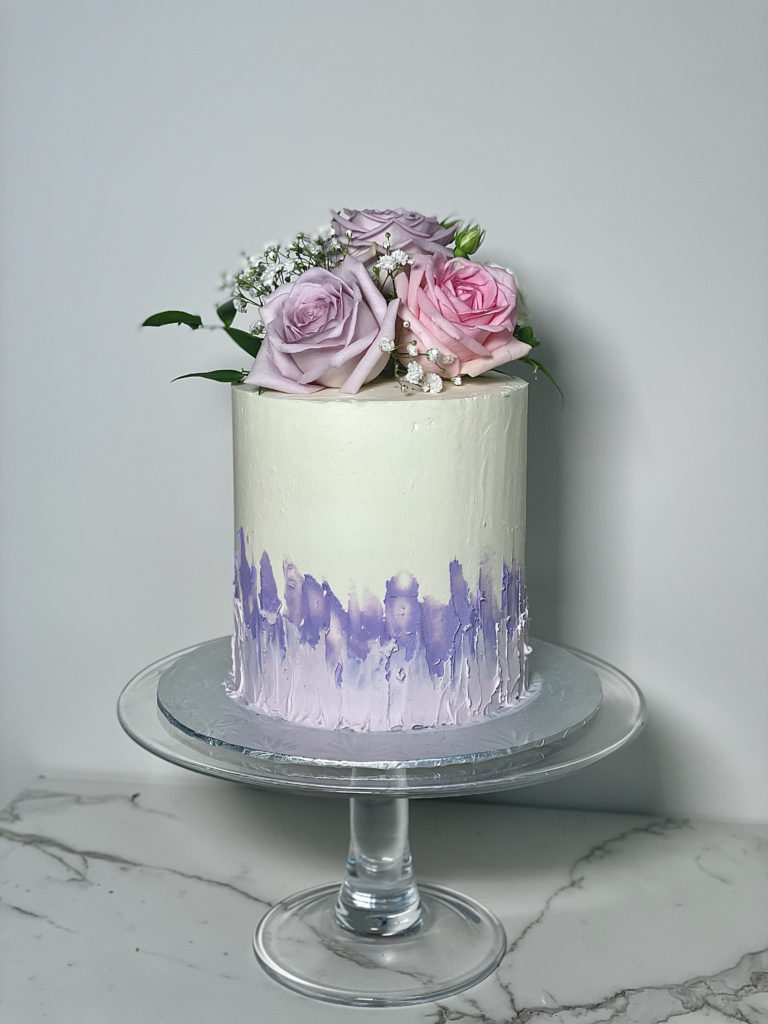 [Related: UCLA student elevates banana bread with small business BBL by Zoë]
Although she is not currently accepting orders because she is living on campus and lacks consistent access to a kitchen, Vipond said she hopes to resume baking for fun on a regular basis once she moves into an off-campus apartment. She said she has an album of 1,600 photos and videos of past creations that are ready to be posted on Instagram in the meantime.
Looking to the future, Vipond said one lingering question in her mind is not if, but when she will go to pastry school. She said she considered not coming directly to UCLA after high school before committing a few hours before the deadline on May 1. Vipond said she remains interested in expanding her repertoire by studying at a pastry school in England or France in the future.
"I'm just enjoying learning by myself and trying new things in the kitchen whenever I have time," Vipond said.