Considering how the negotiation of pharmaceutical prices impacts U.S. health care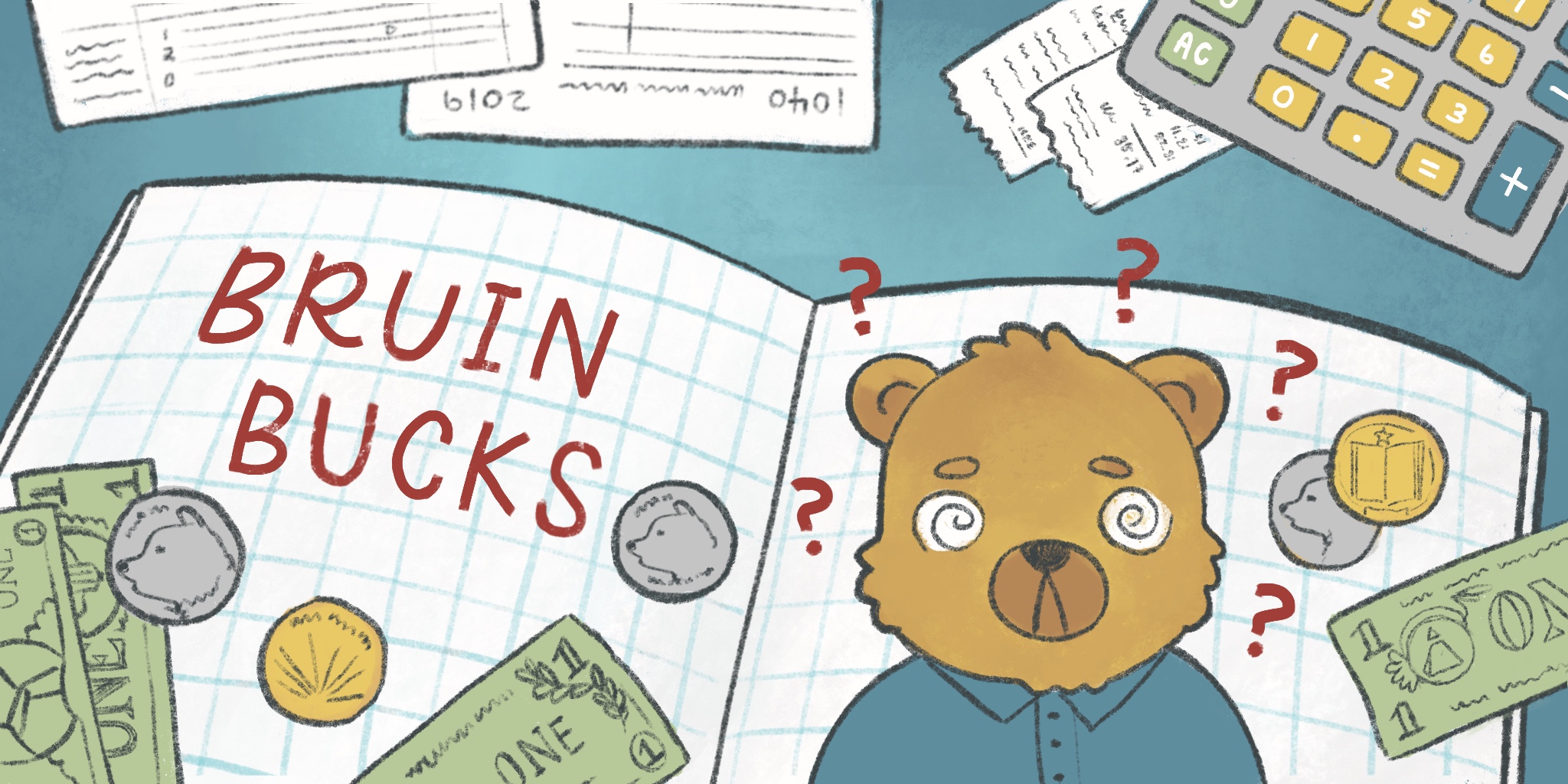 (Nghi Nguyen/Daily Bruin)
This post was updated Nov. 7 at 8:47 p.m.
Since coming into office in 2021, President Joe Biden has worked to lower the cost of health care, including the cost of prescription drugs, in the United States through policy such as the Inflation Reduction Act. His initiatives come with various nuances and consequences, a matter which Bruins should critically engage in, according to industry experts and academics at UCLA.
In August 2023, President Biden announced a list of 10 drugs commonly used by older patients that will be involved in price negotiations under Medicare as part of the Inflation Reduction Act. According to the Centers for Medicare and Medicaid Services, Medicare will negotiate with the companies which produce these drugs to lower their prices by 2026.
While a third of the pharmaceutical companies that produce these drugs initially sued the government over this act, they all ultimately signed the agreement to undergo price negotiations because they were left with the costly alternatives of paying fines or being forced to pull out of the public health care market, where a majority of their revenue is made, according to NPR.
John Lu, an adjunct associate professor of health policy and management, spent almost 20 years as a health economist in the biopharmaceutical industry building economic models to assess the value of new drugs in the U.S. and globally. He said the resistance from pharmaceutical companies is partly a result of the complexity of the U.S. health care system.
"(Other countries) have more of a uniform methodology, so you can compare across different drugs (to determine price)," Lu said. "In the U.S., there's not that, partially because we have so many different types of payers, government payers, and private payers. … The level of sophistication is very different."
According to the National Association of Insurance Commissioners, payers such as the public programs Medicare and Medicaid, as well as thousands of different private insurance entities, finance the U.S. health care system. Payers sit as the intermediary between entities such as drug companies and patients in order to finance and distribute health care, according to Panoramic Health.
Burt Cowgill, an associate professor of health policy and management, said the U.S. multi-payer system is an anomaly.
"Most other countries have some form of what I'll call universal health care … (or) single payer health care … run by the national government," Cowgill said. "People pay very little out of pocket to access care (because) there's one payer, there's one single entity. We don't have that in the United States."
In most countries outside the U.S., the national government acts as the single-payer of health care. This allows for uniform methodologies in assessing and approving drugs, as well as a "cut and dry" price threshold determined solely by the government, Lu said.
"In other countries, there is a methodology that is agreed upon. … There's a threshold (for value determination) that has been agreed by both the government and by the society," Lu said.
According to the American Medical Association, countries such as the United Kingdom, Germany and Canada have set price ceilings, which prevent pharmaceutical companies from listing drugs on the market above a specific negotiated price. The lack of transparency in pricing and regulating drugs in the U.S. is a substantial debate, according to the AMA.
Lu said these transparency issues may have political roots.
"I think it's … an American reluctance to follow a certain (uniform) standard," Lu said. "We want the free market to determine what is acceptable. We want a free market to determine what is considered good value for money."
Lu added that the uniquely American desire for a free market contributes to the persistence of such a steep pricing system in the U.S. While Biden's efforts to challenge the current system by enacting policies such as the Medicare price negotiations will lessen the power of the free market, they also raise concerns from the pharmaceutical industry, according to Forbes.
Richard Balagtas, a former U.S. Fulbright Scholar in public health and MBA candidate at the Anderson School of Management, said he sympathizes with pharmaceutical companies' concerns.
Balagtas said the extensive research and development process of new drugs, which includes three phases of trials, requires resources and money to support and drive research.
"The pharma company is making money from their drug that was produced, but they're also spending a considerable amount of money and also losing money in trials that fail," Balagtas said.
Balagtas said as drugs become cheaper for patients through implementation of Biden's policy, revenue for companies may also decrease. The financial investment in research and development and multiple human trials may outweigh the revenue made from selling the drug, ultimately disincentivizing companies from finding solutions for medical conditions and diseases, according to the New York Times.
"From the pharmaceutical company perspective, it's almost like, 'what's the point of continuing to innovate on our existing therapies?… Why take the risk?'" Balagtas said.
Currently, the U.S. pharmaceutical industry leads the world's pharmaceutical market. According to the Peter G. Peterson Foundation, the U.S. ranks No. 1 in scientific advancement in health care, and the North American region alone contributes to almost half the global pharmaceutical market, according to PR Newswire.
Despite the innovation and impact America's free market system has had, Cowgill said it is important to consider more than just pharmaceutical drugs in U.S. health care expenditures, adding that pharmaceutical spending composes only about 10% of U.S. health care expenditures.
Through a study that assessed the effect of overall health care expenditures in the U.S., the Commonwealth Fund found that the U.S. produced less favorable outcomes relative to the money spent on health care. Cowgill said the results of the study point to a deeper issue beyond the scope of pharmaceuticals.
"We spend about twice as much per capita on health care as other countries do," Cowgill said. "Yet our outcomes arguably are no better and if not some cases worse."
Cowgill said that while the issue of pharmaceutical expenditures is important, younger audiences should focus on holistic health care measures to get to the root of the problem.
"Right now, if we addressed obesity, mental health issues, pollution, better nutrition, physical activity, we could … create a healthier population," Cowgill said. "And instead of investing in the prevention and health promotion activities, we're waiting for people to get sick and sicker and paying for it with these high costs on the back end."
Another critical facet of moving the state of health care forward is by being politically active, an initiative that the younger generations need to take to change the status quo, Cowgill said.
"It takes 20 to 30 years (for) our country to develop momentum (with policy)," Cowgill said. "I hope this generation can take on this challenge and get us to a better place, so that when I'm on Medicare, we're in a good place."
Lu runs the UCLA Seminar on Pharmaceutical Economics and Policy, which invites industry experts to host discussions on health care economics and policy. He said his goal is to encourage students and the community to be more engaged in discussions on making health care more efficient and fair.
Meanwhile, Balagtas said he aspires to take his education from business school to be a commercial leader of a global pharmaceutical company.
"One day, we're all going to be patients. Every one of us one day is going to be a patient in some shape or form," Balagtas said. "And we need people. We need an industry. We need an ecosystem – a health care system that is going to be there advocating for patients."