Why tricks can be treats: Investigating psychology of recreational fear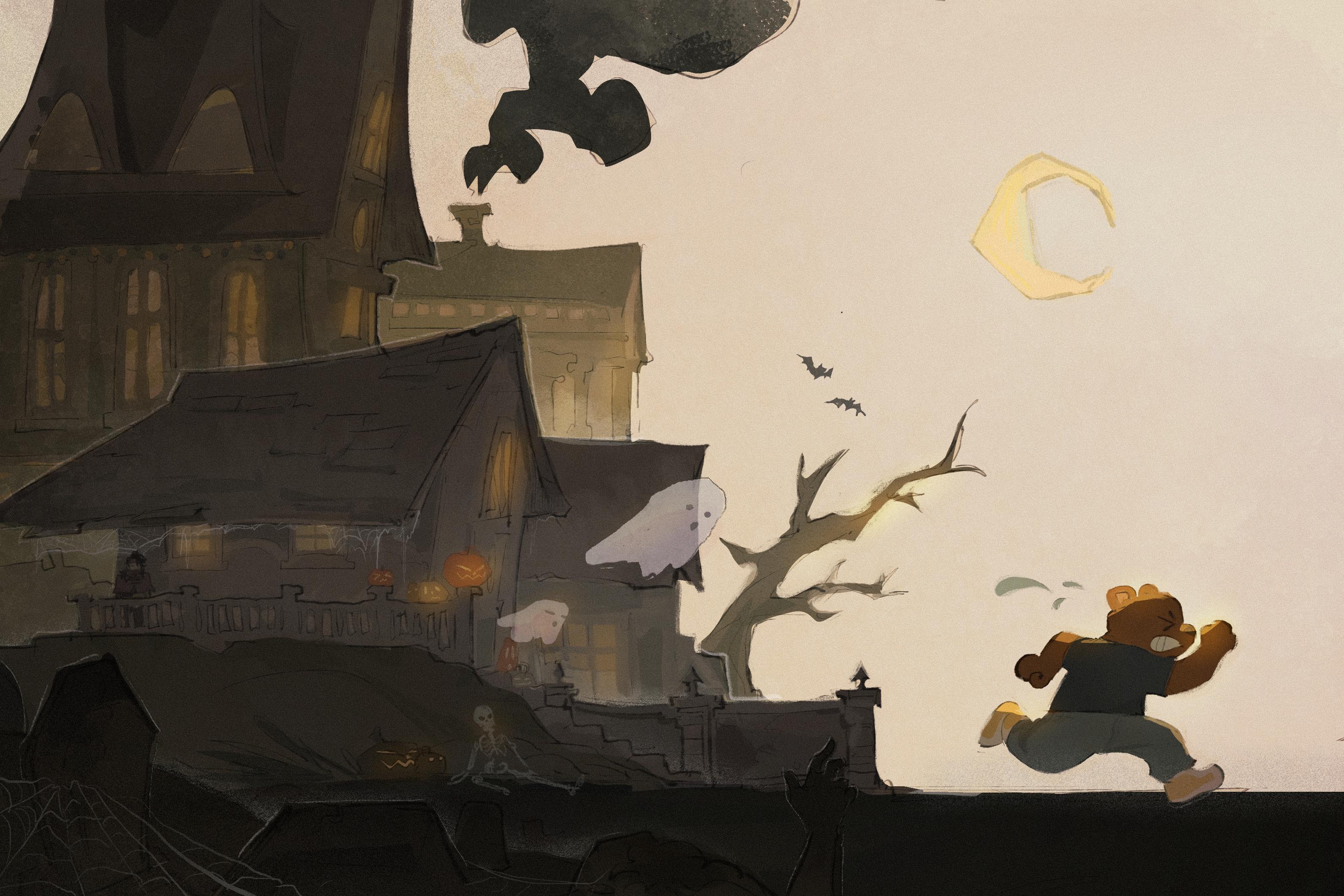 This post was updated Oct. 27 at 2:06 a.m.
If you were to walk through Westwood around late October, you would likely see people crowded around Spirit Halloween and stores putting up orange and black decorations. As you discuss "Halloweekend" plans with friends, someone may suggest watching a scary movie or visiting a haunted house.
Why can feelings of fright and dread that people tend to avoid in their everyday lives become so tempting around Halloween?
Jeremy Trott, a lecturer in the Department of Psychology, said while people avoid fearful situations in everyday life, the ability to experience fear with a degree of certainty of how the fright will be presented makes Halloween entertaining.
"I know when I go to Hollywood Horror Nights, I'm going to get people jumping out at me all the time, and it does scare me, but then I get relief from fear," Trott said.
Trott said people can become addicted to the anxiety that arises from these environments because they enjoy the contrasting feeling of alleviation that follows a period of high stress.
While people may seek out fear in controlled environments, humans and animals instinctively avoid frightful situations, according to psychology professor Avi Adhikari.
Adhikari said researchers have been looking into the psychological and biological mechanisms behind fear and anxiety, including finding a neurological distinction between states of fear, anxiety and panic. Another breakthrough is in understanding how humans and animals respond to fear, Adhikari said.
"Both us and other animals have this important need to avoid potential dangers," Adhikari said. "To do that, we have lots of reactions to deal with potential concrete dangers in the world, and those have very useful functions."
Adhikari added that a person's precaution to look both ways before crossing a road and an animal's apprehension of its environment when foraging for food are examples of this phenomenon.
According to Wiley Interdisciplinary Reviews, people's emotions alter their perceptions and experiences in situations, and vice versa. Light is an external stimulus that can influence people's moods and behaviors, according to the National Library of Health.
William McDonald, professor and head of cinematography in the Department of Film, Television and Digital Media, said light is used in films for two purposes. The first is to create illumination for visibility, and the second is to set a mood appropriate to the scene taking place.
"In a world where we can control light, we make very specific choices about our light and how it contributes to the scene, how it contributes to our character," McDonald said. "We do that through things like manipulating the controllable properties of light. … Then the light can say something and contribute to what we're hearing or experiencing through the performance of the actors."
McDonald added that the direction of light can influence mood. He said the horror movie "The Shining," for example, shows how the direction of light can create an eerie atmosphere, particularly in a scene where the main character and a bartender converse at a bar that is illuminated from below.
Trott said horror movies are based around sensitization, the phenomenon that an alert state of consciousness contributes to greater responses to stimuli. Suspenseful music and constantly flashing lights are ways movie directors build anticipation and increase the audience's response to jump scares that follow, he added.
Most psychologists agree that most fears are learned, Trott said, and thus responses to recreational fear during Halloween, such as one's attitude toward horror movies, is learned. He added that unlearned responses are likely linked to natural differences in the amygdala, the brain region associated with emotional processes.
"There are not a whole lot of innate fears," Trott said. "However, the ability to learn fear and the ability to display fear do vary. There's lots of individual differences in this, and a lot of this can come down to differences in how the amygdala works."
Similar to people's responses to fear, perspectives toward different types of scary entertainment also vary case by case.
Adhikari said people may enjoy fearful recreational activities for many reasons.
"The fact that it's known to be safe in reality is a very important part," Adhikari said. "They also create possibilities for more interesting stories that can have more emotionally engaging resolutions, and … it allows us to experience and learn about them to prepare better, perhaps in a more controlled situation."
Bruins can experience the adrenaline rush at parties near campus or at theme parks such as Universal Studios Hollywood or Six Flags Magic Mountain. In addition, the IPIC Westwood movie theater is showing a selection of horror movies.
While the abundance of fear-evoking traditions is not for everyone, for some it can feel alleviating and almost therapeutic.
"People like the relief from fear, and that intense arousal allows for some interesting strong memories and hopefully some fun," Trott said.