Gene Block and faculty reflect on Block's time as chancellor of UCLA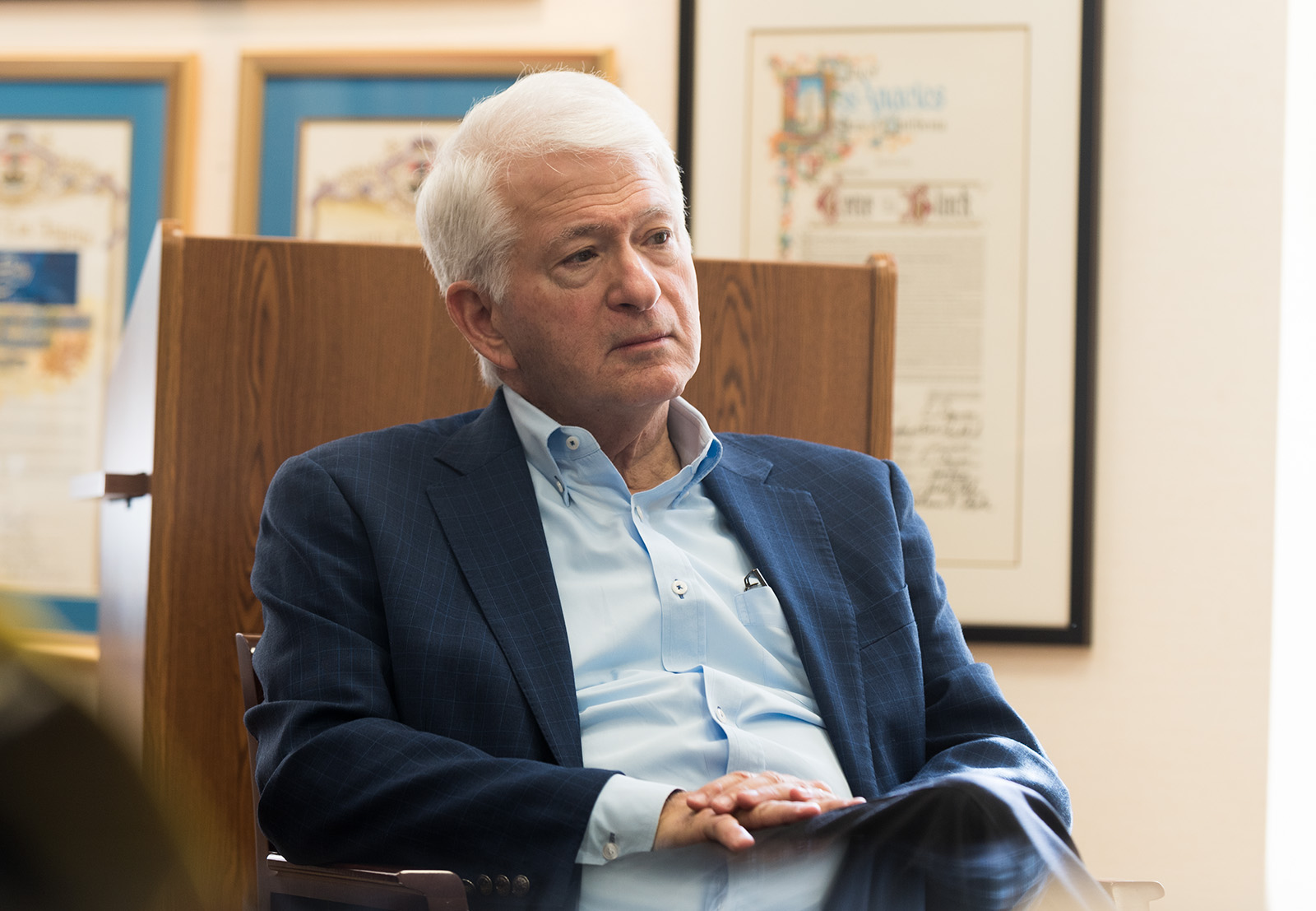 Chancellor Gene Block is pictured. Block officially announced his retirement in August. Several members of UCLA faculty expressed admiration for Block's commitment to increasing campus diversity, creating more affordable housing and raising funds for the university during his tenure. (Daily Bruin file photo)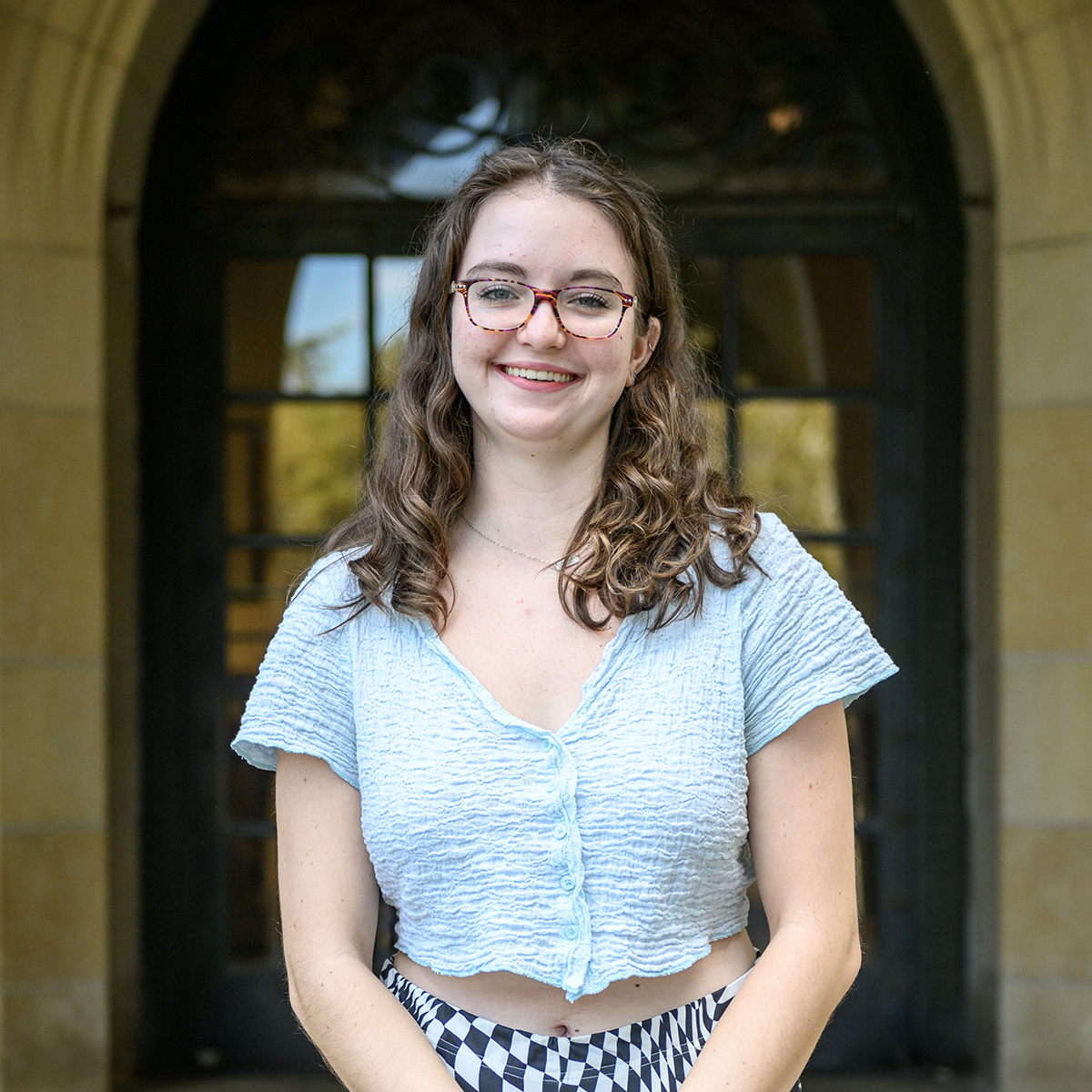 This post was updated Sept. 21 at 10:37 p.m.
As UCLA chancellor Gene Block begins the last year of his tenure, he and his colleagues reflect on the work he has done over the past 17 years.
The chancellor announced his retirement – effective next summer – through a post on X, the platform formerly known as Twitter, on Aug. 3. Following this announcement, The Bruin facilitated a short conversation with Block. In this interview, Block said he feels that there has been growth in areas he sought to improve, though he acknowledged that things can always be better.
"When I came here, I made a comment saying, 'I'm joining a great institution that I hope I can make better,'" Block said. "For all the objectives that I established, I think we've made progress. That doesn't mean we're where we need to be."
[Related: UCLA Chancellor Gene Block announces 2024 retirement]
Block said he found success in strengthening financial stability, demonstrated through UCLA's endowment's increase from $2.2 billion to $7.7 billion during his tenure. However, he said that while some progress has been made, there is still work to be done for the student body to reflect the state of California.
Some faculty members expressed admiration for Block's public persona and professional work during his tenure.
Jessica Cattelino, chair of the UCLA Academic Senate, said Block has been committed to ensuring public access and excellence go hand in hand.
"Gene Block has insisted that public education and excellence go together and are not trade-offs," she said. "His insistence on that has been part of what has propelled UCLA to both remain a truly public university and be an excellent research and teaching institution."
Gary Orfield, a professor of education, law, political science and urban planning, said that despite the several hurdles Block faced – such as James Heaps' sexual misconduct charges, the UC academic worker strike, UCLA's move from the Pac-12 to the Big Ten and the COVID-19 pandemic – Block remained committed to his goals of diversifying the campus, creating more affordable housing and fundraising for the university.
"It's a hard process in terms of dealing with these scandals, like the med-school scandal (the James Heaps charges) and so forth," Orfield said. "I think he's done a good job with that. You know, if you're running a small or medium-sized city, which is what UCLA is, there's going to be problems."
However, some – such as the UC Regents – have criticized his handling of the Heaps scandal and move to the Big Ten, according to the Los Angeles Times.
According to the LA Times, Block initiated an independent review when Heaps retired in 2018 without the public's knowledge. He said he could have reported the information more quickly.
While reflecting on his tenure, Block said in the interview with The Bruin that he could have been a better listener than he was during difficult circumstances.
"Listening is hard, because you often hear things you don't want to hear," Block said.
Block's scientific background and his personable manner helped him support multiple dimensions of UCLA life, Orfield said. He added that he believes Block's contributions have led to a notable increase in fundraising and improved reputation for the university in the UC and beyond.
UCLA ranked 26th in the U.S. News and World Report rankings in 2007 when Block became chancellor, and now has been in the top spot seven years in a row.
Christopher Colwell, a psychiatry and biobehavioral sciences professor and longtime research colleague of Block, said he was elated when Block began his chancellorship at UCLA and began conducting research alongside him. He added that while Block has been unable to contribute as much in research because of his administrative position, he still assists students with projects and doctoral studies.
Block has been well known for years as a key contributor to research on circadian rhythms and biological clocks, which help to regulate biological processes throughout the body, added Colwell, who worked in Block's lab as a doctoral student. Colwell also said that once Block's chancellorship has concluded, he and Colwell plan to continue their research on disease in relation to biological clocks.
"Since he's become chancellor, he's not involved day to day and research going on in the lab," he said. "He is still interacting with the students and helping undergraduates on their honors projects, working with graduate students getting their Ph.D. and doing their training."
Cattelino said she sees Block as someone who cares about the university's students.
"He desperately wants students to grow and learn and become leaders and be better for being at UCLA," Cattelino said. "He wants to … look their parents and families in the eye and say that, 'We've done well by your family.'"
She added that she thinks the next chancellor should focus on reducing the student-to-faculty ratio, hiring more tenure-track faculty and promoting excellence in research and teaching.
Orfield said he hopes the next chancellor will address the general affordability problem of living in LA, including cost of living, work with the state government to be more involved with immigration issues, create unique programming for the new UCLA campuses, and aggressively pursue state funding for the university to support higher education endeavors.
Block said his biggest goal for his last year is preparing the campus for its next chancellor, especially in university and fundraising expansions.
"I want to make sure that campus is ready because I want the next chancellor to be incredibly successful," Block said. "It's an ongoing process. The next chancellor will have a set of priorities. The priorities will be the same, I suspect, and they'll make more. It'll just keep moving."
Hamilton is the 2023-2024 News editor and a Copy staff member. She was previously the 2022-2023 national news and higher education beat editor and a national news contributor. She is also a third-year gender studies and political science student minoring in professional writing.
Hamilton is the 2023-2024 News editor and a Copy staff member. She was previously the 2022-2023 national news and higher education beat editor and a national news contributor. She is also a third-year gender studies and political science student minoring in professional writing.