UCLA students to present monetary policy recommendations in national competition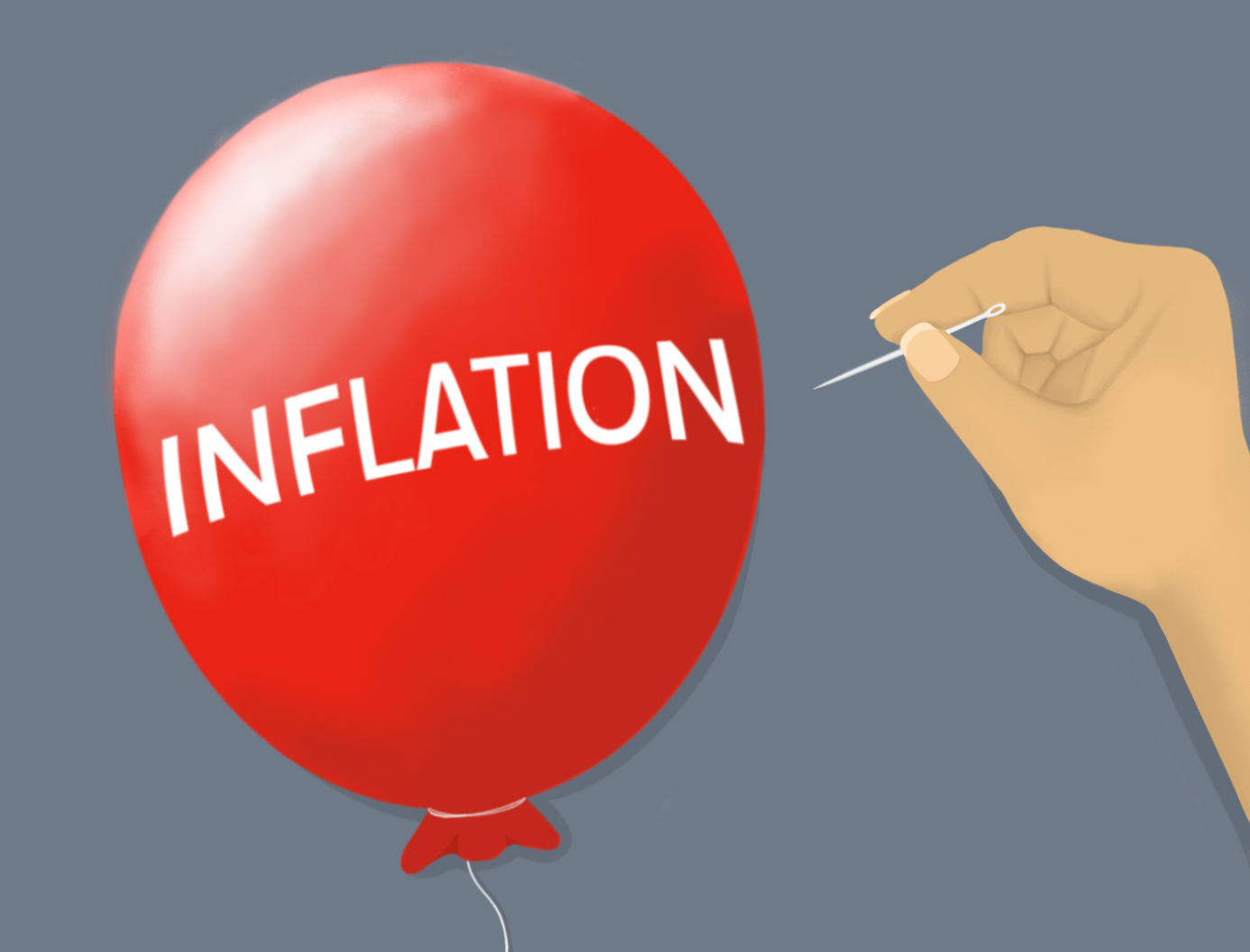 (By Ashley Ko/Illustrations Director)
As a part of a course offered this fall, UCLA students will enter a national competition where they will propose solutions to address economic changes to the Federal Reserve.
The annual College Fed Challenge, which will be hosted in November, is a nationwide competition where students present monetary policy recommendations to the Federal Reserve, according to the Federal Reserve. Chris Surro, an assistant adjunct professor of economics, said he had been interested in involving UCLA in the competition, but it was primarily focused on East Coast schools until the competition was made virtual during the COVID-19 pandemic.
"I was encouraged to by some of the other professors as well, like maybe we should start a team," Surro said. "All the East Coast (offices) had been doing it, and the West Coast was really never involved with it."
While UCLA has competed in the challenge since 2021, this will be the first year students can apply to a formal course during Spring, titled Economics 187: "Applications of Economic Theory," after which students can apply to prepare their proposals during summer to compete in November, Surro said.
Casper Hsu, a rising fourth-year economics student, said he believes the course allowed him to better understand the economy and the Federal Reserve's overreaching effects on students' lives, such as ensuring the dual mandate – a policy that promotes sustaining maximum employment and price stability.
"This has an effect on your job, your employment, your savings, your purchasing powers," Hsu said. "I think it's interesting to note one of the biggest lessons is that even the central bank – who is in charge of making these monetary policies, changing interest rates, changing the money supplies – they have pretty blunt tools in ensuring the dual mandate."
Since the COVID-19 pandemic, which impacted air travel, indoor activities, dining and retail among other industries, the economy has remained volatile, according to the University of Southern California's Department of Economics. The Federal Reserve voted to increase the target interest rate – the calculated interest rate to maintain the economy without recession – 5.3% to 5.5% in July, the highest it has been in 22 years.
Sophia Simcox, a rising fourth-year economics and political science student who will participate in the contest, said the team is still researching and finalizing their proposal. Based on the current state of the economy, she said they will likely suggest a hawkish strategy and urge the Federal Reserve to continue raising interest rates. In contrast, the dovish approach supports increasing economic output and employment, according to a working paper from the National Bureau of Economic Research.
However, the Federal Reserve's action in its next meeting could influence the team's policy strategy, said Yohann Byun, a rising fourth-year economics student.
"In the next meeting, which is between the time that is right now and our actual policy recommendation, if they were to spike (interest rates) again, we may take on a more dovish stance or consider keeping it steady," Byun said.
Simcox added that additional time and data is needed to determine the effects of dramatically raising interest rates.
"The challenge right now is trying to figure out, are the rate hikes that the Fed has already done enough to bring down inflation over time?" Simcox said. It's trending downwards, (but) is that going to continue? Or does the Fed need to keep increasing interest rates to really try and get down that inflation and make sure that it doesn't go back up?"
The Federal Reserve can continue to raise interest rates without having a substantial impact on gross domestic product and unemployment rate, Surro said, adding that the long-term economic data seems to show that this increase is sustainable. However, he said that he worries about a potential rise in inflation. Increased inflation can decrease purchasing power, which is a measure of monetary value, while increasing the price of loans, according to the International Monetary Fund.
Hsu said the economic changes have affected his own employment as well, adding that he was expecting a full-time return offer after an internship but the employer was forced to reconsider because of economic instability.
Despite this, Surro said the economy is in a relatively good position for students and new graduates.
"I think in general, there is still some room," he said. "This isn't like entering the job market in 2008 or something . . . It's a reasonably good labor market right now," Surro said.
Hsu said he believes this contest and course will change many students' view of economics as a subject.
"I think through this class, you will learn more reasons why economics is considered a social science, and not a hard science," Hsu said. "When you do get accepted into class, you're surrounded by people who actually want to be there and want to learn."