Out of Bounds: UCLA football vs. Coastal Carolina recap, SDSU game preview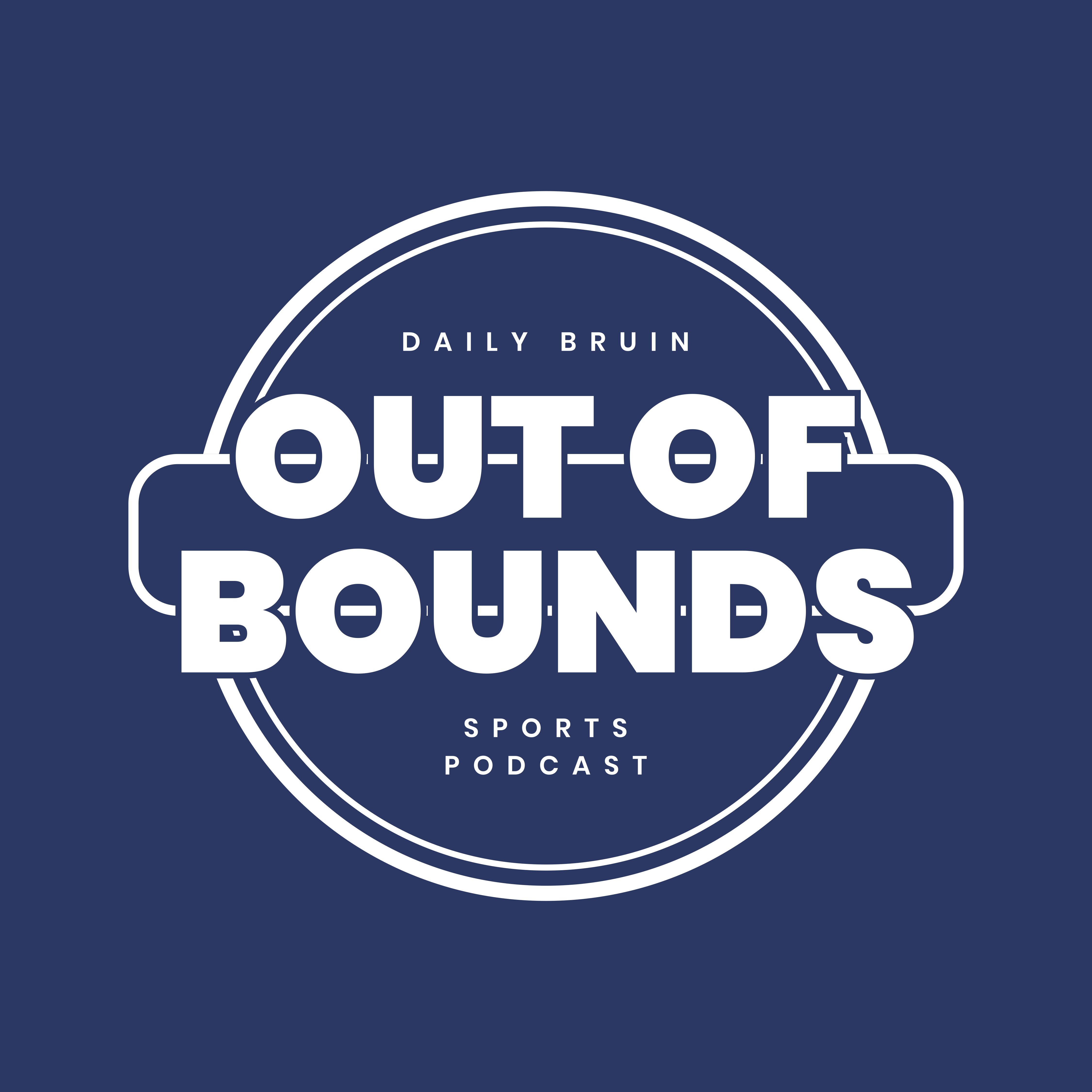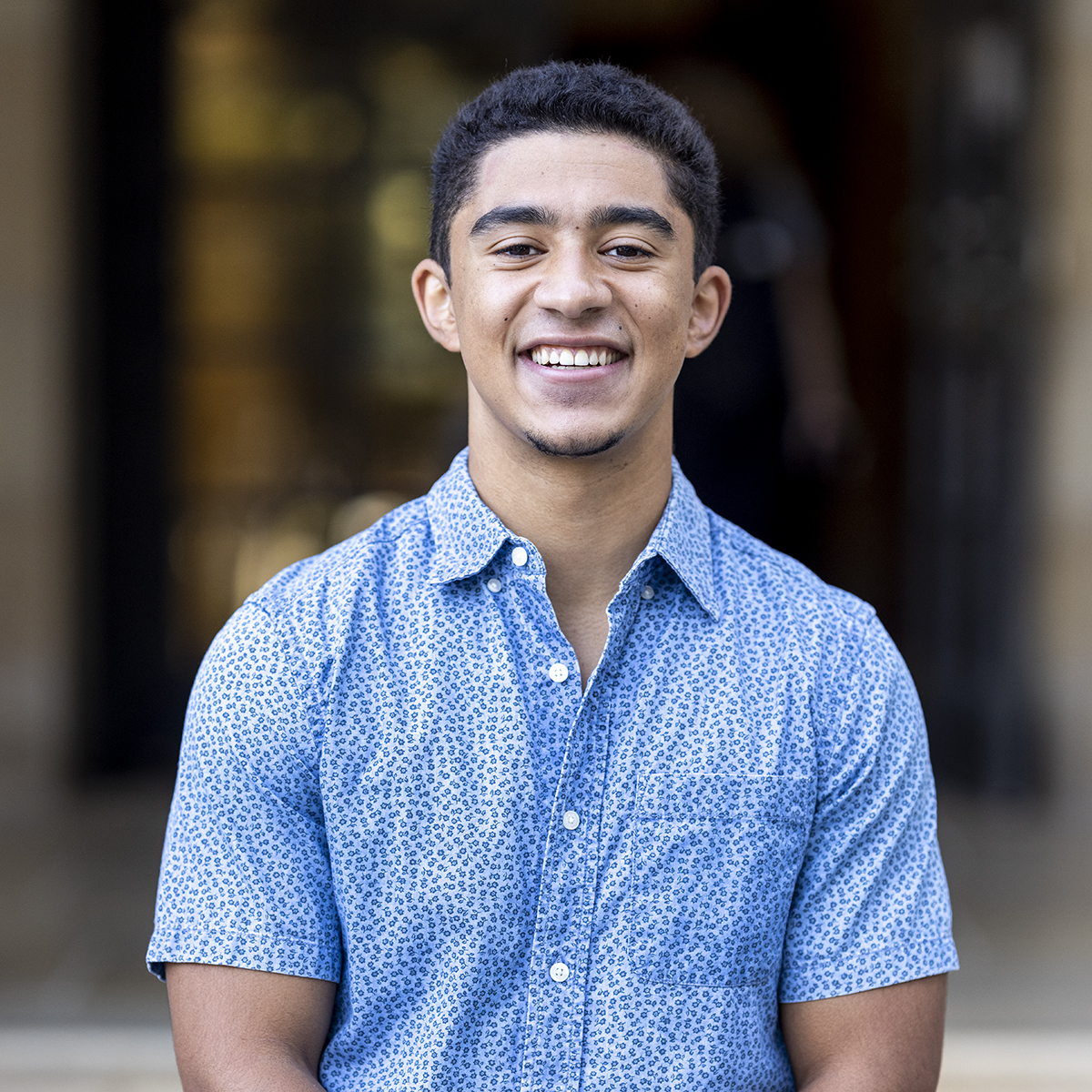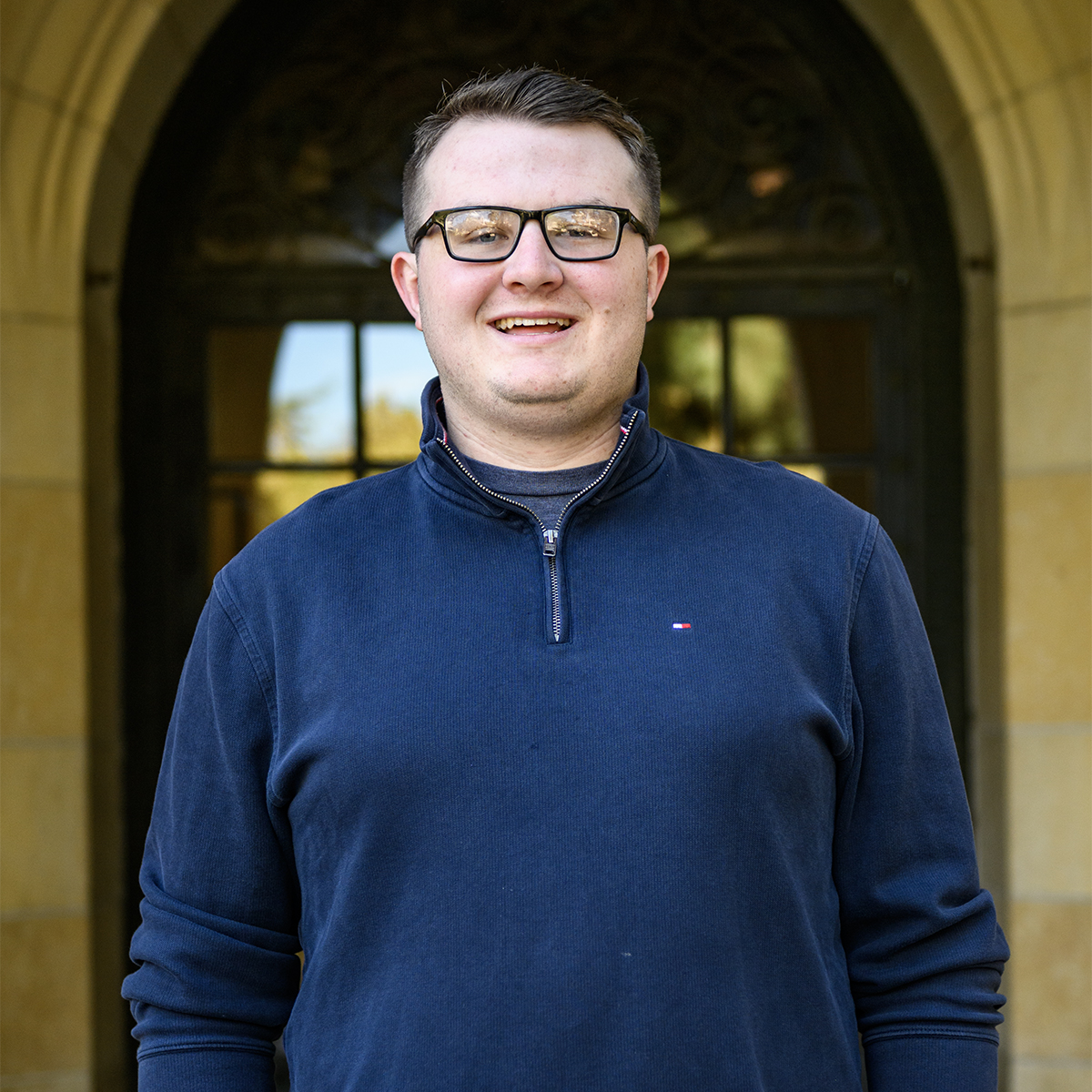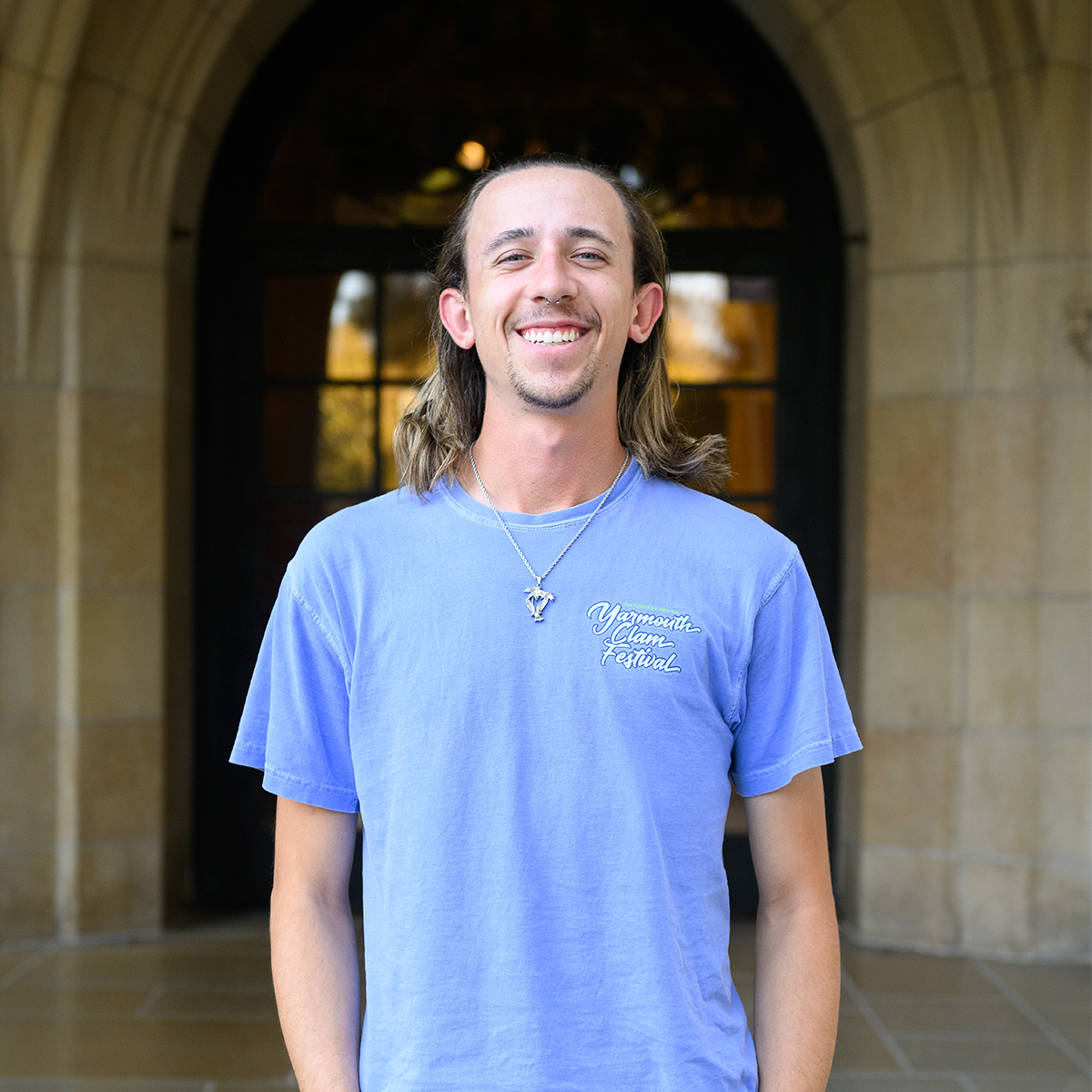 We finally had a UCLA football game in 2023, and "Out of Bounds," Daily Bruin's sports podcast, has the analysis you need of the Bruins' win. Sports staff writer Gavin Carlson sits down with Sports senior staff writer Jack Nelson and Sports editor Joseph Crosby to talk about storylines and takeaways from the Coastal Carolina contest, as well as a preview of the upcoming matchup against San Diego State.

Gavin Carlson: Hi, I'm Gavin Carlson, and this is Out of Bounds, Daily Bruin Sports' podcast.
GC: Hello, everybody and welcome to another episode of Out of Bounds, the official sports podcast of the Daily Bruin. As always, I'm your host, Gavin Carlson, a fourth-year Sports staff writer here at the Daily Bruin. I'm joined once again by my two fantastic guests from last episode. First and foremost, it's my boss once again, Sports editor at the Daily Bruin, fellow rising fourth-year Joseph Crosby. How're you doing today, buddy?
Joseph Crosby: I'm doing good. Long day at the Rose Bowl yesterday, but happy to be talking about football some more.
GC: Indeed it was, but what a day it was. We'll get to it in a bit. Got to introduce the other guest, Jack Nelson, fellow rising fourth-year senior Sports staff writer. Jack, how are you doing today?
Jack Nelson: I'm doing great, stoked to be back on the pod, and yeah, college football is back and everything is great.
GC: Yes, we're going to be talking to UCLA football, obviously, the season opener. Before we do, always have a little elephant in the room. Look at the setup. We got another new setup. We're just keep changing things up on you. If you're watching on YouTube, of course, you know what I'm talking about. Really professional setup today. The audio quality is going to be pristine. Amazing. So we're really excited to be at a new studio, Zoë Busenberg behind the camera, as always. I forgot to shout her out last episode, but thank you to her. We got a really exciting episode. Obviously we're talking about UCLA's season-opening victory at the Rose Bowl last night against Coastal Carolina – 27-13 the final score, the amount of storylines, Dante Moore, Ethan Garbers – we're going to get into it all. Let's just jump right in. Chip Kelly, 0-3 in his first three season openers as head coach of UCLA, now in his third straight season opening win. It helps when the competition isn't the best, but they picked up the win. That's all you can, you know, all you can do in the season opener. Everyone's going to be talking about one thing and one thing only: the quarterback position. Ethan Garbers gets the start, starts off beautifully. An amazing first drive. You know, really finding open receivers, running game looked great with Carson Steele, they score and then went downhill from there. Joseph, we'll start with you. We were in the press box watching. What do you think of Ethan Garbers' first three drives, obviously scoring and then slowing down in that first half especially?
JC: Yeah, I mean, that first drive, he looked great, you know, and Carson Steele really carried the offense getting down the field. But this, the receivers were getting open, and Ethan was finding them downfield to get that first score. And then, you know, he gets that interception in the end zone, I think that really kind of turned not necessarily the complexion of the game because they did still end up going on to win. But the way, you know, you go from having a really good chance to get seven points and then you know, you throw an interception in the end zone and let Coastal drive down the field. It's just not, it's not what you want to do, obviously. And I think that might have rattled him a little bit. He comes back out on the next drive, they punt. And, you know, it kind of goes off the rails for him a little bit, but it's just a, it's just one bad decision that leads to that kind of play, and that can kind of shake you for the entire game.
GC: Yeah, and then obviously, the man, the five-star Dante Moore does eventually come in to replace Garbers, and on that first drive, it started off a little weird but then he comes out and a third down and makes this unbelievable throw on the run. From the press box, it looked like he crossed the line of scrimmage. But he didn't, obviously, and he throws this amazing sort of three-quarters release ball down the field to J.Michael Sturdivant to get that third down conversion. Later in the drive, ends up finishing off with that touchdown pass to Carson Steele. When you saw Dante Moore enter the game, Jack, did you expect him, you know, all the storyline all offseason, big five star? Did he live up to the expectations of that first drive, or did you think there was going to be some nerves when he came out there?
JN: I think he showed a lot that Bruins fans can get excited about. I think, myself included among a lot of people, really surprised to see Chip keep Ethan Garbers in the game after that second interception, especially considering at that point in the game we'd already seen a little bit of Dante. We had seen him be able to lead touchdown drive, had some success in the pocket. But one thing that really stood out to me with Dante is that there's a couple times where he was forced to roll out because the offensive line was a little porous, allowing the pocket to collapse on him a couple times, and he had some really good passes on the move, finding receivers and going through his progression having to kind of go to some of his last options and not really getting his primary guys out there. But yeah, he showed a lot to be excited about for sure for Bruin fans.
GC: Yeah, as Jack mentioned mentioning, obviously, Dante has that first drive, everyone assumes he's going to stay in the game from that point on, or at least I did. I think you did as well. Chip raised a lot of eyebrows when he throws Ethan Garbers back out there, Garbers throws a pick, raises even more eyebrows when he still throws Garbers back out there after the interception. What do you think of the way he handled it? I don't think this is that— I'm pretty sure I know what you're going to say. We'll ask you, Joseph, about Chip's handling of the quarterback situation.
JC: Yeah, I think the biggest confusion point was Dante Moore only getting that first drive and then Garbers going back out for that their fifth offensive drive in the game and then him staying out after that second interception. I think those are the two big spots that drove question marks. But if I had to make an assumption, I would say that a lot of that was just preplanned of, "Ethan Garbers, you're going to get these drives, Dante Moore, you're going get these drives," and it wasn't maybe until that second touchdown for Moore to start with that it became, "OK, Dante Moore, you're finishing this game out."
GC: Yeah, I mean, very questionable. I mean, it was just, I couldn't believe it. I think we heard "We want Dante" chants in the crowd. I think people were just very surprised by it overall. But that throw to Sturdivant. I mean, that was just an unbelievable completion from Dante. And it really calmed everyone down. I guess, when talking about Ethan Garbers, and we're going to talk about all sorts of players on this episode, most likely he lost the job, I think. We'll see how Chip handles it. But did we learn anything about Ethan Garbers in that game? Like I was saying, personally, I felt like, I didn't learn anything. I wasn't surprised by the performance. He's a pocket passer that, when everything's going right, he can make the throws if there's windows available, but when play breaks down, when there's pressure within a play, and he's rolling out, that's when you get a little concerned. And then when there's pressure in the game, right? How do you respond from throwing an interception? You respond with a punt. How do you respond with your second interception? You respond with a punt, right? When things go wrong, either within a specific player or within the game overall, that's when things get a little shaky for him. Did you guys think you learned anything about Ethan? And do you think he has a chance to, you know, reclaim this job that we're assuming it's going to be Dante starting next week?
JN: I mean, we talked a little bit last week about how bad this Coastal Carolina pass defense was going to this game, coming off last season. So I really saw this as a kind of game for Ethan finally getting like a true starting opportunity, being able to really showcase his ability to be a starting quarterback for a team like UCLA, and to really get comfortable in that kind of offense that Chip runs, but nothing really impressed with that much about what I saw from Ethan last night. I mean, you just saw Dante when he came in inject a lot more life into this offense, and a couple drives where Ethan was out there stalled at midfield. And it just seemed like the offense was, you know, really flowing a lot better with Dante in the pocket.
JC: Yeah, I think I don't think we've learned all that much about him. But I don't know if he's not going to see more playing time. Still, I think, you know, coming into this game, it was anticipated that all three quarterbacks, Moore and Garbers and then Collin Schlee, would play. And then Collin Schlee obviously doesn't get playing time. Chip Kelly says after the game that Collin Schlee is going to play at SDSU. I think that they're, at least in the week, in the days leading up to the next game, are going to say that all three quarterbacks are going to play again, whether that actually pans out like it didn't this last week, you know, we'll see. But I think Ethan Garbers, you know that second interception and Dante Moore had an interception of his own. A lot of those I think was due to maybe some breakdowns in the line and pressure in the backfield. But I don't know if we necessarily learned anything that wasn't already known about Ethan Garbers as a quarterback. It was very, you know, this is who he is. And he's, like you said, he's going to make the passes when he you know, has a clean pocket and you maybe he's gonna get flustered, but he's not the only one that's getting flustered from the backfield when there's guys coming at him.
GC: Yeah, let's be honest, the offense overall underperformed. I know we're talking a lot about the quarterbacks but just transitioning a bit, the offense overall. We'll get to the defense as well, because I think that was a bright spot. 27 points. I think the over/under was in the 60s, both offenses clearly underperformed. The thing seems, obviously it's hard when you got all this talk about the quarterback position. But offensive line, that was a big question coming in the game. What do you think of the performance, you know, the running back rotation, the receiving corps? Obviously we saw a lot of from J.Mike, but what about the rest of the corps? So we'll start at offensive line. Jack, what do you think of, you know, we talked a little bit about the puck and everything but what do you think of the overall offensive line performance?
JN: Overall? Not great. I think they look decent for first time this season. I think Chip deciding to start Bruno Fina and Josh Carlin, thank you, starting them over Khadere Kounta and Jake Wiley, I think that was a little questionable. I think Chip overall kind of went with a couple in-house, you know, returning veterans, his options set up some of the transfer guys that he brought in, and I think the offensive line would have probably benefited from having those other guys in there. Just because it looks like Carlin and some name, you know, Fina, thank you, like those guys didn't really seem too comfortable in that offensive line at this point it seems. Which, first like that first game, you're not going to expect that much from those guys who are just now starting, but still I think there's something to be desired there.
GC: What about you with the receiving corps? I guess I'll shift to that. Obviously, J.Mike, a big game. But did you see anything else? I mean, Kyle Ford had a couple of catches, but it was kind of quiet from everyone else.
JC: Yeah, I think Sturdivant is the big story. Obviously, five catches, 136 yards. I think the more interesting thing to note is that he was targeted 10 times and only came down with the ball five. So you know, you think what does that project for when he's making eight, nine catches in a game? Is he eclipsing that 200-yard mark, does he become this bona fide, you know, top-10 receiver in the country, not even in the conference? And then Kyle Ford had a couple of catches on one of those drives. Logan Loya was out there doing, you know, Logan Loya things, the kind of things you can expect from him that UCLA fans have seen the last couple years. But you know, beyond Sturdivant having a big game and just showing flashes of what he can be the rest of the season, I don't know if there was necessarily anything that really stuck out as overtly really good or really bad from the receivers.
GC: Yeah, I'll just add I mean, J.Mike, J.Michael, J.Mike, whatever you want to call him this year, at least at Cal is the kind of the opposite of this 10-target guy, was a low volume guy that they really look to for big plays, which you're expecting from a young player, you can't step in and immediately be targeted double-digit times, but he's really more of a big player receiver, right? He's got the 10.3 speed that Dante talked about in the postgame. He's a big guy, you know, he's a deep threat above all else, but for him to get 10 targets. Most of them are down the field. I mean, like you said, if he catches seven balls, eight balls, it's, you're breaking 200 yards. I really want to see how they use them more in the red zone, because he has a big body. Kyle Ford has a big body. Obviously, we saw Carsen Ryan catch that touchdown from Garbers. But I think we'll see. I think, the receiving corps, we didn't learn too much. Coastal Carolina is not a great passing defense. Garbers said that first drive was, there's guys open all over the field, especially on that touchdown pass. So not really a lot you can take away other than that, J.Mike looks like that guy. Real quick, we'll talk about the running backs. Carson Steele really came out and was the running back one for the first portion of the game and looked like Chip had a pretty clear plan about the rotation. He's going to, you know, come in with Carson Steele the first couple of drives and let T.J. Harden get his run. So same thing, in terms of the share, the rotation, hard to take things away from the first game. Chip looked like he was just trying things out. And we're going to transition out of the defense before we introduce a couple of new segments. I was really impressed. Twitter, you know, just talking to reporters after the game seemed like people were a little harder on the defense than I expected. You're out 13 points against a pretty solid offense. Um, but I just like what I saw specifically, coming on that nickel 2-4-5 basically the entire game was expected, not to sound like a little football nerd there, but um, I think what impressed me the most was D'Anton Lynn getting creative at times despite coming out in the same formation. He had this one play where on the third down he has five on the line instead of four, which he does a lot, but then he had a safety come in, bluff a blitz, safety pops out, Darius Muasau ends up rushing up the middle and they get pressure. I thought he was creative at times. Coverage overall questionable, we'll talk about the corners a little bit. But what were you guys' just overall real, real quick overall takeaways from the first showing of a D'Anton Lynn defense, Joseph?
JC: Yeah, I mean, the first thing is, like you said, the 13 points, and Grayson McCall still had 271 yards, but he only had one touchdown and Coastal Carolina only scored 13 points. I'll be attributed to a couple of missed field goals. But you know, I think it was very, it was very much kind of a back-and-forth showing for the secondary. They got burned a few times. And then there were other times where they had two interceptions, which is something that Grayson McCall has never done in a collegiate game in his career. He's never thrown two picks in the same game. So they showed, you know, some really high highs but there was also some really low lows where you get beat for, you know, a 52-yard pass on the sideline on third down. But I can't, I can't see anything like glaringly wrong with what the front six said, did. As you said the nickel 2-4-5 Mr. formations. They were getting good, good pass rush, good run defense. And 13 points, 13 points.
JN: Yeah I mean, we know how heavily criticized the UCLA secondary has been for the past few seasons. I think there's a lot of expectations for D'Anton Lynn, the new defensive coordinator for what he's going to do with that unit, especially with his experience in the NFL with the Ravens most recently, but I think yeah, as you mentioned, like getting two interceptions against Grayson McCall is a really good look for that secondary considering, you know, Grayson McCall's accuracy and his really strong history over Coastal Carolina. But I think also there was some concerns I think about offside penalties, some defensive communication breakdowns, I think it's something they're gonna have to work on. Because there's a lot of really excusable offsides, where you're, you know, allowing the offense to really get some free plays just because of some pretty easy penalties to avoid, so.
JC: Four accepted offside penalties, and I think there was at least one or two more that got the client because Coastal Carolina got more yards and they went from the penalty, which is not something that a defense wants to be doing on a regular basis.
GC: And Chip in the postgame was kind of like, yeah, we need to address it. Don't ask me any questions about it. We're gonna figure it out, you know, you know, help them figure it out. We'll transition now to our first new segment of the episode. And we've got a little pyramid system, where we're going to be placing players, notable players, kind of ranking them, putting them in tiers based on their performance in the game. We've got 10 notable players here, I'll list them real quick: Dante Moore, Ethan Garbers, J.Michael Sturdivant, Laiatu Latu, Jaylin Davies, Devin Kirkwood, John Humphrey, Kain Medrano, Darius Muasau and Carson Steele. So, pole position, top of the pyramid. Who are we going with here? I know who I'm putting there, but I want to hear from you guys first.
JN: I am going to go with Dante Moore, and I will say, I got to get myself some credit because I picked J.Michael Sturdivant as the player of the game for UCLA last week on the pod, and he ended up being arguably player of the game, so give me some credit there. But I am going go with Dante just because this game was so critical for him, his first appearance for UCLA, and be able to show that he can be that guy. And I think he really did earn the starting job next week for San Diego State. So I think it's him.
GC: Joseph?
JC: I've been flip-flopping on this for the past few minutes, but I am going land on Sturdivant only because him having five catches on 10 targets just says, I think, a lot about what he can do if he does come down with a couple more of those balls, so I'm going to go Sturdivant and just, you know, 136 yards on five catches and a touchdown is really impressive there.
GC: Well, majority rules, I'm going Sturdivant as well. So bam, put him on the top. J.Michael Sturdivant, the first ever pole position on Out of Bounds. Love it. I will go to the second tier. Now we have two spots, obviously, if you know how a pyramid works. So does Dante go there? I feel like you have to, right, we don't need to waste time on that. I think Dante Moore belongs in that second tier. Obviously the interception, it wasn't a flawless performance. But just like you said, with everything, the expectations, the way Chip handled the situation for him to play the way he did and quarterback being the most important position. I think you got to put him there. But who goes on the other spot and that's here too? I mean, some definitely some quality candidates. I think Laiatu Latu, three sacks. You could easily put him there. Jaylin Davies, a huge interception, arguably one of the biggest players of the game. What do you Who do you want there, Joseph?
JC: I'll go Jaylin Davies. He was locking it down on the outside for most of the game, comes down with that big pick. You know, he didn't really show any signs of weakness throughout the game. So I think Davies was the big defensive performer for me.
GC: Do you agree?
JN: I'm going to go with Laiatu Latu actually because we've talked about how important he is going to be for this defense this season, and I think he had a pretty stellar first game defensively, so yeah, I'm going to go Latu.
GC: I'm not going to lie, I was hoping that you to agree because I don't know who I want between the two either. Have it you got to make a call man. But I think this is kind of going to be based on expectations and for context. Next episode, depending on how the team does against San Diego State, we'll have the previous pyramid up and then we'll change you know, accordingly. But since this is the first game, it's really just based on expectations. Latu, we expect them to do that. I mean, three is crazy, don't get me wrong, but I'm gonna go Jaylin Davies, just because the way the rest of secondary played was kind of questionable. So to be able to have at least one secure corner, we can put him at that second spot. So we've got J.Michael Sturdivant at the top and then Dante Moore and Jaylin Davies in tier two. Tier three, Latu's going there. Don't gotta waste any time with that one. But two more spots. This is tough. I was really impressed by Kain Medrano. I, I'll be honest, like, at times, I've kind of doubted if he's good enough to be the second linebacker. But for him to go out there next to Darius, those be the two guys, and for him to play the way he did. I think he was the best defensive player in the first half. He was all over the place, especially in the run game. So that's my pick for one of the spots on tier three. Do you guys have any opposition to that?
JC: No objections from me on that one.
JN: I agree.
GC: All right. Well, we'll slide him right there and then who gets the other spot? Do we go with Darius, I mean, you said nine tackles I believe?
JC: Nine tackles, seven solo, both were leading the team. He just, he kind of did what Darius Muasau does, you know, that's kind of the expectation that I think has come from him being, you know, a stalwart and that linebacking core.
GC: Carson Steele, solid as well. Do you go there, either we go Darius?
JN: I'm going with Darius for this.
GC: We'll go Darius. Darius gets the third spot in tier three. So now we have the bottom tier. And it's kind of ironic, because I don't think there was four players that had like, at least of this ten, that had like poor performances. But with this four I mean, we have the four remaining players. It's Ethan Garbers, it's Devin Kirkwood, it's John Humphrey and it's Carson Steele. I mean, if we had to rank the four, I feel like you put Steele at the top of those four. It's not like he did anything wrong. He came out, he looked solid and reminded us a lot of Zach Charbonnet. Just the way he runs, the way out the backfield was actually pretty solid catching a couple balls. So I mean, nothing really needs to be said about Carson Steele. It's more so that this quarterback position. I thought Devin Kirkwood, coming into the episode, that's who I said was the player to watch. Real disappointing performance, I'm not going to lie. He got burned a couple of times. I mean, it looked like he got replaced by John Humphrey. Ironically, John Humphrey then gets burned a couple of times, especially in the end zone there and that jump ball, but he responded with the pick. And so if, if you're going into next weekend, San Diego State, I think you assume it's probably Humphrey starting over Kirkwood. So for that, I'd say you put him ahead of Kirkwood on that, that bottom tier, any opposition to that?
JC: The recovery from Humphrey after getting burned a couple of times to go out and then get that second interception, I think is a big you know, a big bounce back. And Chip talks about in the postgame, he said a competitor's respond. And I think John Humphrey did that in a way that probably impressed the coaching staff.
GC: Yeah. So then that leaves Devin Kirkwood and who am I missing?
JC: Ethan Garbers.
GC: Ethan Garbers. It's ironic. I said, I don't know. Like who had the worst, worst performance. I was really disappointed in Kirkwood. I don't know if I'm saying I'm really disappointed in Garbers. I feel like Chip kind of threw him under the bus there by putting him back out. Who had a worse performance?
JC: I would hesitate to say that either of them were are overtly bad, I don't think it's fair to say that, especially in the first game of the season. But I would say Garbers had a little bit better just because of those looks that he got on that first drive were very, very solid and a couple of good passes throughout the game, regardless of the interceptions. And the second interception I'm hesitant to blame it entirely on him just because of you know, maybe breakdowns in the offensive line and missed assignments or whatever. So I'd say Garbers was a little bit, had a little bit of a stronger day.
JN: Yeah, I agree. I think he did just enough to not be the very bottom player in our pyramid this week.
GC: He easily could have done worse, so yeah, all right, there you go. That's our first-ever Out of Bounds pyramid. We'll have a better name for the next episode, something catchy that we can, you know, throw up on the screen. But now we'll transition to the next game. We're talking a lot about Coastal obviously, we're really excited, we finally got real football. But let's transition now. UCLA will now be traveling to San Diego State to take on the Aztecs. San Diego State 2-0, two not-so-impressive wins, a 20-13 win at home against Ohio and then a 36-28 win against Idaho State, two weak opponents. And two close games, two one-score games. Believe UCLA is favored by around 13, 13 1/2, something like that. So people are expecting a closer game than they did in the Coastal matchup. I think that's more a response to sort of a lackluster performance from UCLA in week one. Just previewing that game real quick, what are you looking for from San Diego State? Obviously, like we said, two not-so-impressive wins. What do you think we're going to get from the Aztecs?
JC: Yeah, I mean, it's a seven-point win over a G5 team to open week zero and then it's an eight-point win over an FCS team. So I'm not entirely sure that there's a lot to be excited about from the San Diego State side of things. It will be interesting to see how UCLA performs on the road. LC or sorry, LA to San Diego. It's not terribly far, but you get stuck in that traffic on the 5. But so you know, having that road environment might be a good test for UCLA to see how they respond to that. But I don't think I'm considerably less optimistic about San Diego State than I would have been about Coastal Carolina last week.
JN: Yeah. A lot of similar sentiments to what Joseph said. I mean, yeah, Coastal Carolina definitely, at least to me, looks like a better team San Diego State even despite, you know, the fact that San Diego State already has two wins, Carolina lost against UCLA. But yeah, I mean, San Diego State, they're very consistent, like defensive team. That's what they kind of pressed me about the program at that you talked about earlier this season, Gavin, when you said they're kind of fly under the radar a little bit, they're kind of a consistent team, not really have these really huge successful seasons, but they they're very consistent. And they, I think last time played UCLA, actually beat UCLA, back in the early Chip Kelly days. But yeah, I think just preparing for the San Diego State defense and it'll be a little bit tougher than Coastal Carolina, for sure, I think on that side of things, but there's nothing really to be afraid of on the offensive side of the ball for San Diego State. So I think UCLA can definitely have maybe a little bit of a better day offensively or defensively. It's it could go either way, honestly, so.
GC: So we'll jump to predictions. Jack, you go first. Rapid fire, what's the score? And who's the breakout player on offense, defense for UCLA?
JN: I'm going go 38-21 UCLA. Breakout player, I'm actually going to go with Carson Steele. Okay, interesting take because as we saw against the game against Coastal Carolina last night, him and T.J. Harden essentially split carries almost entirely half and half. I mean, we as you mentioned, we saw T.J. kind of emerge in the latter half of the game. But both those guys had 76 rushing yards each, and then Carson only had two more carries, so there doesn't seem to be very clear cut RB one right now, but I can see Carson having himself a big game. Defensively…
GC: He's going to say Latu. He's going keep it safe. I don't blame you if you do.
JN: You read my mind, Gavin. Yeah, I'm going go Latu.
GC: Alright, fair enough. Fair enough. Joseph, what about you, score prediction and offensive, defensive players?
JC: Really quickly before I do my score, I will say that all time, UCLA has only lost once against San Diego State and that was the 2019 matchup. So you know, maybe a bit of a revenge game for Chip Kelly, this coming weekend.
GC: OK, Crosbinator.
JC: I've got a UCLA 34-17 taking the game.
GC: 17-point wins for both of you. Interesting.
JC: Yeah. And so I'll say offensively, I'll go Kyle Ford. I think he only had two catches this past week, but I could see him getting more, you know, work in in this next coming game. And then defensively, assuming he's not injured, he kind of came off the field a little bit last night, but I'll say Kamari Ramsey. Showed a lot of prowess in the secondary during the game last night. So assuming he's not injured and maybe see a big game from him.
GC: You stole my Kamari Ramsey pick. We were talking about him in the press box. Really impressive before we got taken out, he missed basically the entire fourth quarter. Even some of the third I think, so hopefully he's healthy. I had it 31-21. You guys are kind of making me want to pick something different. Because I think San Diego State is kind of weak. I agree with you guys. I'll say 31-17. So they'll cover the 13 1/2. 31-17 UCLA, my offensive player of the game, Dante Moore. Come on now. He showed it in the first game. The nerves won't be there. I think the offensive line will play a little bit better. So I'm going to call it right now. Three touchdowns passing, maybe like 50 yards on the ground rushing as well. And then on defense, I was gonna go Kamari Ramsey. I'll go Jaylin Davies. I think— No, no, no, no, scratch that. We'll go Kain Medrano. Actually I thought he was really good in the first game. San Diego State's going to try to play kind of slow, run the ball a lot. So I think Kain will have a lot of tackles once again. Real quick now, we got one more real quick segment. We're going to do a little Buy or Sell going into this week two, kind of based off of week one, three quick questions. Jack talked about Carson Steele a little bit. Buy or sell, is Carson Steele the clear-cut Zach Charbonnet running back one in 2023?
JN: Clear cut? No. It's kind of ironic and we'll just talk about it. But you know, as I said, it seems like there's really no RB one at all at this point in the season. It seems like it's very much a half-half split between Harden and Steele, so I really don't think that's going to be the case.
GC: OK, so you sell. Come on, get to the segment, we said buy or sell, you got to—
JN: I sell, I sell.
GC: OK, there you go. What about you?
JC: I'll sell it in a different way. I'll go buy. I'll buy that T.J. Harden ends up being running back one and you know coming up as a freshman last year and he's going end up being you know, being that guy over Carson Steele.
GC: So that would be selling.
JC: I'm selling Carson Steele and buying T.J. Harden.
GC: He said I'm going to buy it in a different way.
JC: No, I said I'm going to sell it a different way.
GC: I guess you did actually. So you sell, you sell. But you say it's going to be split. You say it's going to be T.J. Harden. I guess I'm buying. Carson Steele, he's, at least he's No. 1 in the pecking order. I think there'll be a split, but I think Carson Steele's probably just a better running back which which hurts to say, I thought I was going be a T.J. Harden guy. But this is something that could flip-flop every week. I'll buy it though. I say Carson Steele's the Zach Charbonnet of 2023. No. 2, buy or sell, does at some point in this season, does UCLA's offense reach the level it was at last year? Only 27 points in week one, obviously I don't think they really were ever below that last year, so buy or sell offense ever reaches what it did last year? Joseph?
JC: I'll sell on that. I don't know if they're going to click enough. I think Dorian Thompson-Robinson had so much experience last year and just the other guys that were around him, I don't know if they're ever going to be able to click that well to reach those kind of point totals and yardage totals in a game, but I don't think that necessarily is going to equate to them losing more. I just think they're not going to be on that same kind of top, whatever it was offense, I think top 10 in the country.
JN: I'm going to say buy actually. And I know there was such a high bar set last year especially with of course DTR and Zach being such a big connection for that offense. But I think if there's more continuity on offense, if we see Chip maybe stick with Dante a bit more, if we see potentially like Harden or Steele really emerge as an RB one which I've said might not happen. But I think if we have more continuity like immediately in next game going forward, I think it's possible but it is, it's definitely hard to reach.
GC: So you said buy but then said it's possible but it's hard to reach. You know what? I'm going on in this crazy take. I'm buying it, I think they're going to be better eventually. I think Dante Moore is him. That rollout throw to the J.Mike was I think better than any throw DTR's ever made. And that's not a diss to DTR, I'm a big DTR guy, but he's throwing balls across the middle to Jake Bobo, he's not throwing on the run three-quarter release to Sturdivant on the sideline, like come on now. Who's doing— Come on? Caleb Williams, watch out, because you know how I feel about you, Dante Moore's coming. I think the offense has the potential to be better, but at the very least, I think they will at some point in the season, reach what they were last year. Alright, real quick—
JC: Buy or Sell is becoming Gavin's hot take section.
GC: Come on now. We might have a different name next episode. Final buy or sell. Defense under D'Anton Lynn: way better, somewhat better, or the same as last year?
JC: I'll go way better, way better. I'll just leave it at that. I'll leave it that way better.
JN: I agree way better.
GC: I do, too. I was actually very impressed. I know that the secondary still looks shaky, but it's always looked shaky, and it looks less shaky than it has in the past. So yeah. All right. That's Buy or Sell. We had our pyramid segment earlier, we're really getting creative on the Out of Bounds podcast, and it's only going to get better and better. So make sure you stay tuned. The YouTube channel, Spotify, Apple Podcasts, SoundCloud, all that jazz. We're going be coming at you every week, breaking down the previous game, previewing the future game, just like we did on this episode. So yeah, we'll see what UCLA can do against San Diego State. I think Joseph and I will be there. So we'll be covering the game and we'll see what the Bruins can do in week two, they can jump to 2-0. But yeah, that's going do it for this episode. Thanks so much for watching. Have a great week, and we'll hear you, we'll talk to you again next Sunday. Thanks a lot. Take care.
GC: Out of Bounds is the official sports podcast of the Daily Bruin, UCLA's student-run newspaper. You can listen to this episode and others on Spotify, SoundCloud and Apple Podcasts, and a transcript of this episode will be available on dailybruin.com. Also, make sure you check out our YouTube channel, UCLA Daily Bruin, to watch the video version of this podcast. Thanks so much. Have a good one.
Carlson is currently a staff writer on the football, men's basketball and women's basketball beats. He was previously a reporter on the softball and men's golf beats.
Carlson is currently a staff writer on the football, men's basketball and women's basketball beats. He was previously a reporter on the softball and men's golf beats.
Crosby is a 2022-2023 assistant Sports editor on the baseball, women's golf, men's water polo and women's water polo beats. He was previously a contributor on the baseball and women's golf beats. He is also a third-year statistics student.
Crosby is a 2022-2023 assistant Sports editor on the baseball, women's golf, men's water polo and women's water polo beats. He was previously a contributor on the baseball and women's golf beats. He is also a third-year statistics student.
Nelson is currently an assistant Sports editor on the softball, men's tennis and women's tennis beats. He was previously a contributor on the men's tennis and women's tennis beats.
Nelson is currently an assistant Sports editor on the softball, men's tennis and women's tennis beats. He was previously a contributor on the men's tennis and women's tennis beats.