Award-winning alumnus incorporates storytelling, Indigenous culture in costuming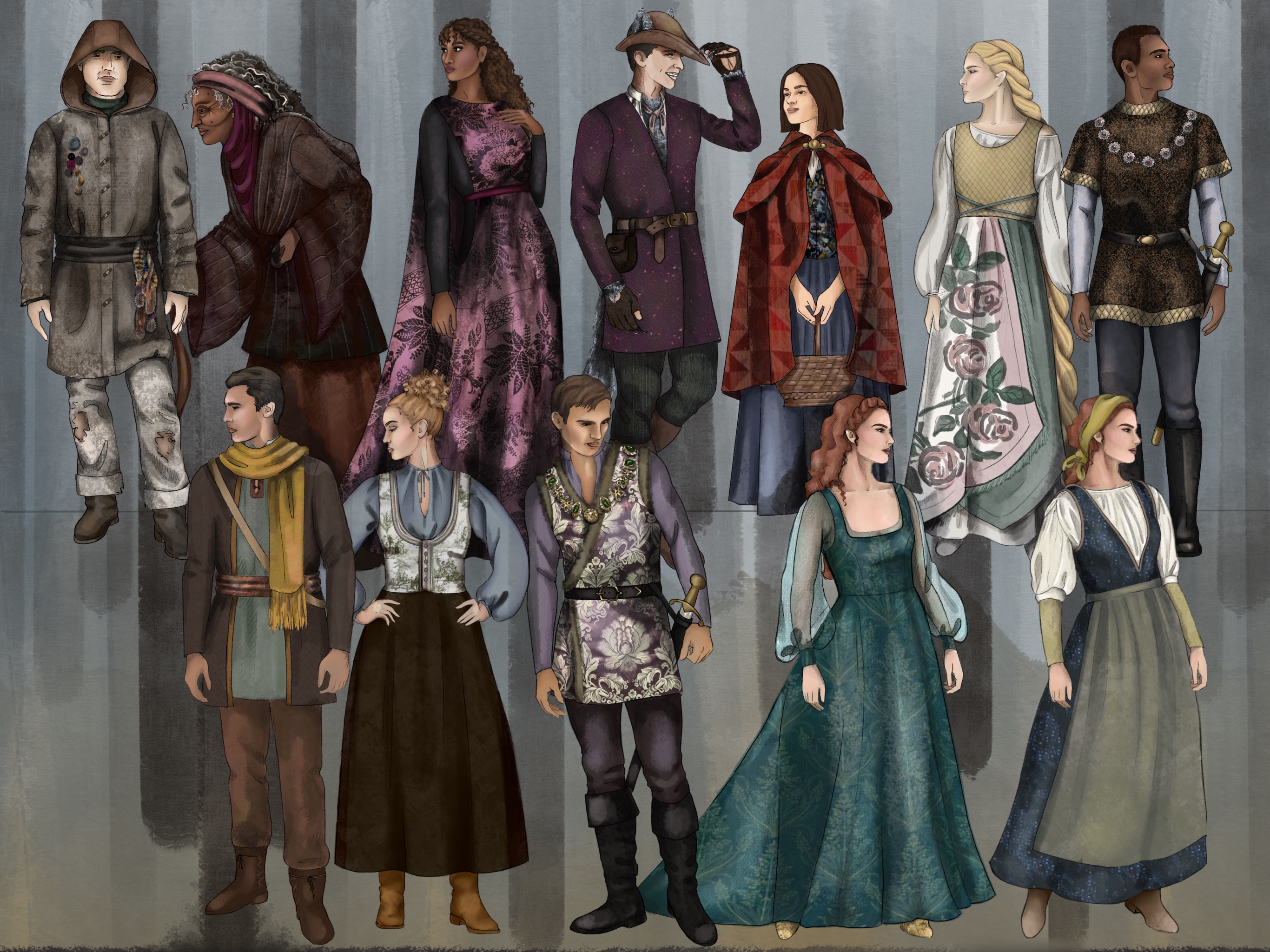 Renderings of Higdon's costume designs for the campus production of "Into the Woods" are shown. Paul Girard, UCLA's Costume Studio Academic Coordinator, said her work brought a modern approach to the musical's traditional fairytale. (Courtesy of Amy Higdon)
This post was updated Sept. 4 at 8:13 p.m.
Amy Higdon is threading her Native American heritage into her handmade costumes.
The alumnus, a costume designer, recently won the Pierre Cardin Theater Honor at the Princess Grace Awards, a foundation dedicated to uplifting artists in the name of Princess Grace Kelly of Monaco. Higdon, who is from the Potawatomi tribe in Oklahoma, said she tries to incorporate a Native perspective into her many designs and productions. As storytelling is vital in her culture, Higdon said she always knew she wanted to become involved in film and theater not as an actor, but as a designer, while still sharing narratives.
"A huge pillar of these community ceremonies that we participate in is the storytelling element," Higdon said. "It's a moral imperative to preserve who we are."
[Related: 'In the Garden of Tulips': A tale of family and loss amid the Iran-Iraq War]
Growing up, film was important to Higdon, as she said her family valued the art form and based an abundance of family events around going to the theater. She said her parents' appreciation of the arts immensely impacted her and drew her into the field. Therefore, she wanted to find a way to involve herself in the industry, she said, and she eventually found that costume design was the right path because she had an interest in both history and fashion. She said she gained foundational knowledge while earning her bachelor's degree in theater, which set her up to understand the basics of design and fostered her essential skill of analyzing scripts and characters.
The first feature film she designed for, "Fancy Dance," is about an Indigenous woman in Oklahoma, her struggle to keep her family together after her sister's disappearance and an ensuing custody battle for her niece. Higdon said the experience was very rewarding since the story closely aligned with her life as a Native American. She said she was pleased to be able to represent her community considering the rare amount of Native representation in cinema.
When working on Indigenous films, Higdon said she will first think about the production's Native audience and make sure she is doing them justice. Moreover, it is also important to allow non-Indigenous people to understand the culture, she said. It is not productive to only cater to Native viewers, she said, because then the project fails to allow people outside of the heritage to learn.
"I love when you can access the universal through the incredibly specific," Higdon said. "That, I think, is especially useful when you're dealing with communities that are not often represented on screen."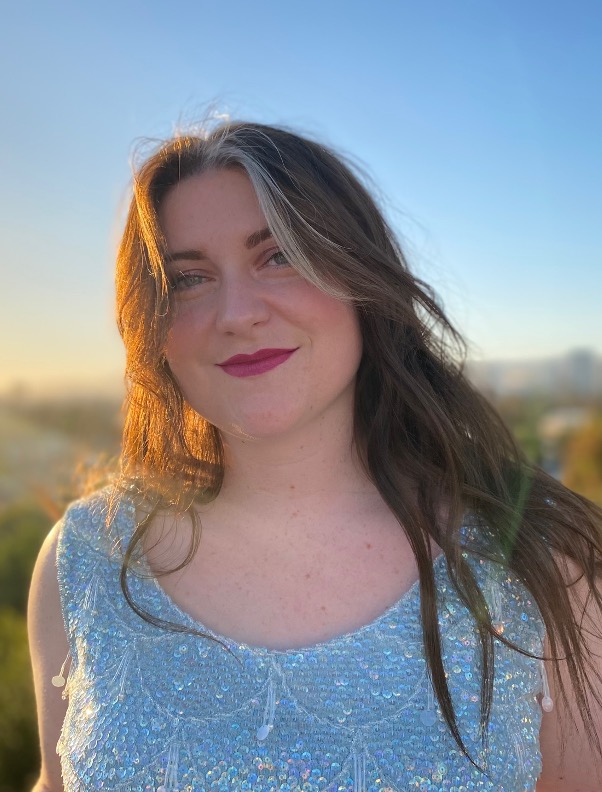 UCLA Costume Studio Academic Coordinator Paul Girard said he had Higdon as a student and wrote a letter of recommendation for her Princess Grace Award. He said he got to know Higdon well over her three years in the program and has since established himself as a mentor for her. With her work on the campus productions "Sweet Charity" and "Into The Woods," Higdon showed her perseverance and creativity as a designer, Girard added.
For instance, Higdon was able to design costumes for "Sweet Charity" that blended the 1980s to be more accessible for a modern crowd on a shoestring budget, Girard said. She also once had to scrap months of work and restart on a much shorter timeframe, he said, when a musical was abruptly changed from a different production to "Into The Woods." He said her work for the project was similar, as it combined the traditional aesthetic elements of the fairytale story of the show with a more contemporary style. Higdon's designs are achieved because her Indigenous background allows her to appreciate things and aesthetics from a different perspective, he said.
"She really appreciates this idea of non-European elements and blending them in with European things," Girard said. "She has that quality that she sees the world a lot bigger than fashion would have us believe."
[Related: UCLA production of 'Into the Woods' emphasizes humanity in fairy tales]
Head of the costume design program at the School of Theater, Film and Television Chrisi Karvonides said she appreciates that Higdon carries elements of her Potawatomi culture into her pieces. Karvonides said there are not many Indigenous people in the Princess Grace alumni, which along with Higdon's talent inspired Karvonides to nominate the designer. Karvonides added that Higdon is skilled at conducting research on the characters and being able to visually describe them through their costumes. Higdon is able to take ordinary pieces and put them together to create individual human beings, Karvonides said.
"Amy's research is impeccable," Karvonides said. "She goes right for the jugular on the subject to find the truth and what is the pulse of the story – and what then becomes the pulse of those characters."
In the future, Higdon said she hopes to continue telling Indigenous stories and collaborating with Indigenous directors, actors and writers. She said one notable and rewarding example of this in her career was her work alongside the Indigenous crew of the film "Fancy Dance," who also worked on "Reservation Dogs." Other significant credits of hers include costuming work for "Killers of the Flower Moon," "Minari" and "Stillwater." Ultimately, she said it is gratifying to be able to play a role in sharing the important stories of Indigenous filmmakers.
"I want to be able to be part of this new generation of Indigenous filmmakers and artists that are making stuff that is now being seen by the mainstream culture," Higdon said.